I've got another delicious cookie recipe for you today. A buttery flaky shortbread cookie with chocolate chips. Just so you know, short bread cookies aren't my favorite type of cookie, they are good but most of the time I'd rather have a traditional soft and gooey chocolate chip cookie instead. But as far as short bread cookies go, these are really some of the best, if not the absolute best I've ever had.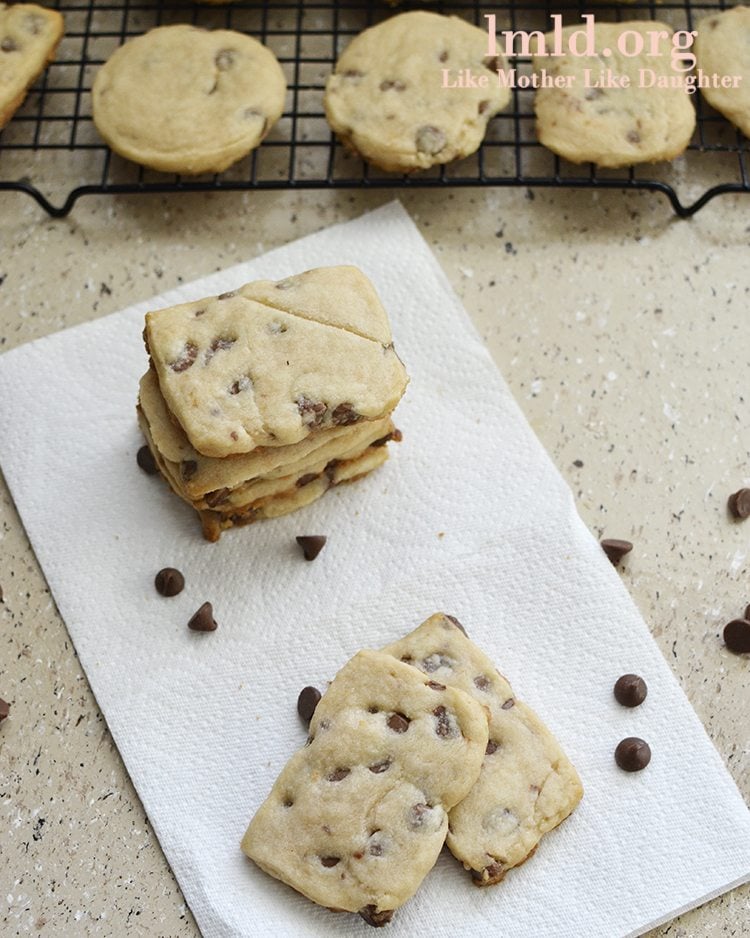 The chocolate chips in these cookies add the perfect little extra something. When you bite into a delicious little morsel, well, who doesn't love chocolate. And guess what, I even melted some chocolate and dipped half of some of the cookies in chocolate, because you can always have even more chocolate. (What I won't tell you is that my chocolate never completely hardened outside of the fridge. My house was too hot yesterday – it was like 85 outside and so the coconut oil I used in my chocolate wouldn't allow the chocolate to get hard. Supposedly it is liquid at 77 and solid at 76, so apparently my house or at least my kitchen was 77 degrees yesterday. Hot! And thus I had a semi chocolately mess on my hands. But I didn't tell you that.)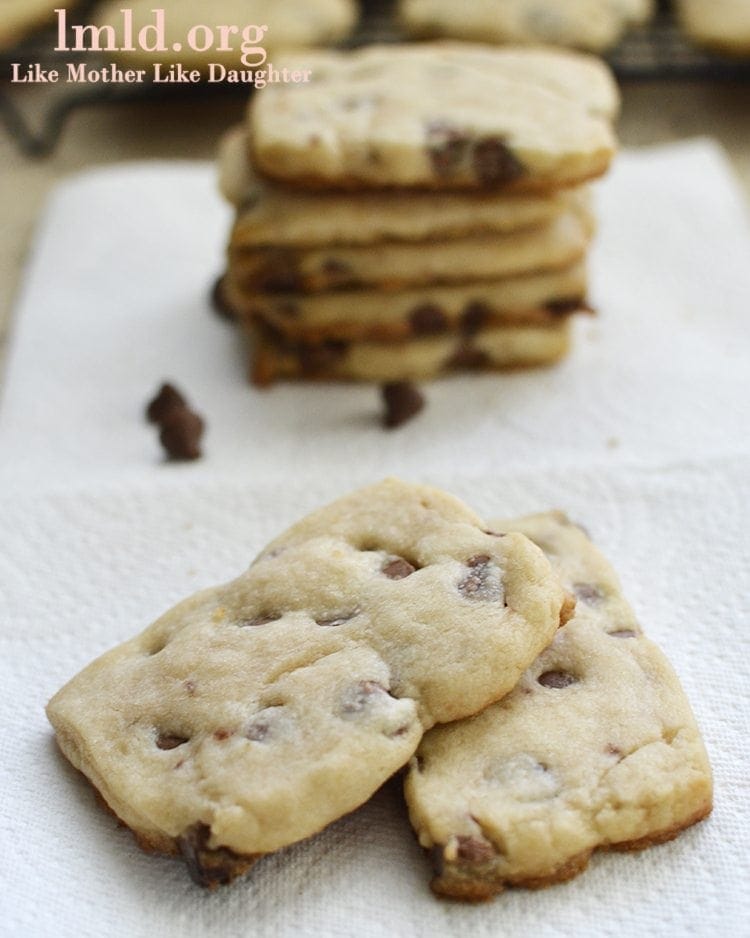 Chocolate Chip Shortbread Cookies
Ingredients
1 cup butter (2 sticks), softened
½ cup sugar
½ tsp vanilla
2 cups flour
1 tsp salt
¼ tsp baking powder
¾ cup chocolate chips
Instructions
Cream together butter, sugar and vanilla until mixed together.
Add flour, salt and baking powder and mix in.
Stir in chocolate chips.
Wrap dough in plastic wrap and refrigerate for 1 hour.
Preheat oven to 350 degrees.
Roll out dough to be about ¼ inch thick.
Cut out cookies in whatever shapes you like.
Place cookies on a baking sheet sprayed with nonstick spray.
Bake for 10-12 minutes, or until the edges of the cookies turn golden brown.
Enjoy.