I think I have mentioned it before, but I grew up with and still have a strong love for Pillsbury's canned cinnamon rolls. We used to have them almost every Sunday morning for breakfast. The regular cinnamon rolls or the orange rolls are both great. And we also grew up having them for Christmas morning as part of our breakfast. Needless to say, I love them and have always loved them.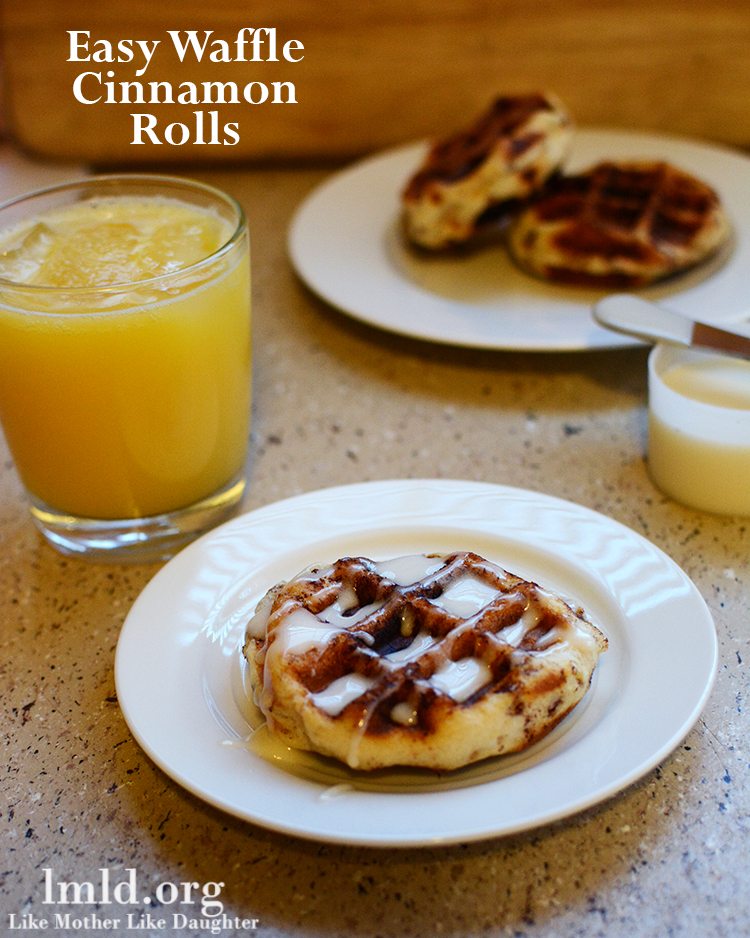 I've seen it a few times online to cook the cinnamon rolls in a waffle iron instead of in a pan in the oven. I decided to give it a try and see if it was as easy as it claimed and as delicious as baked.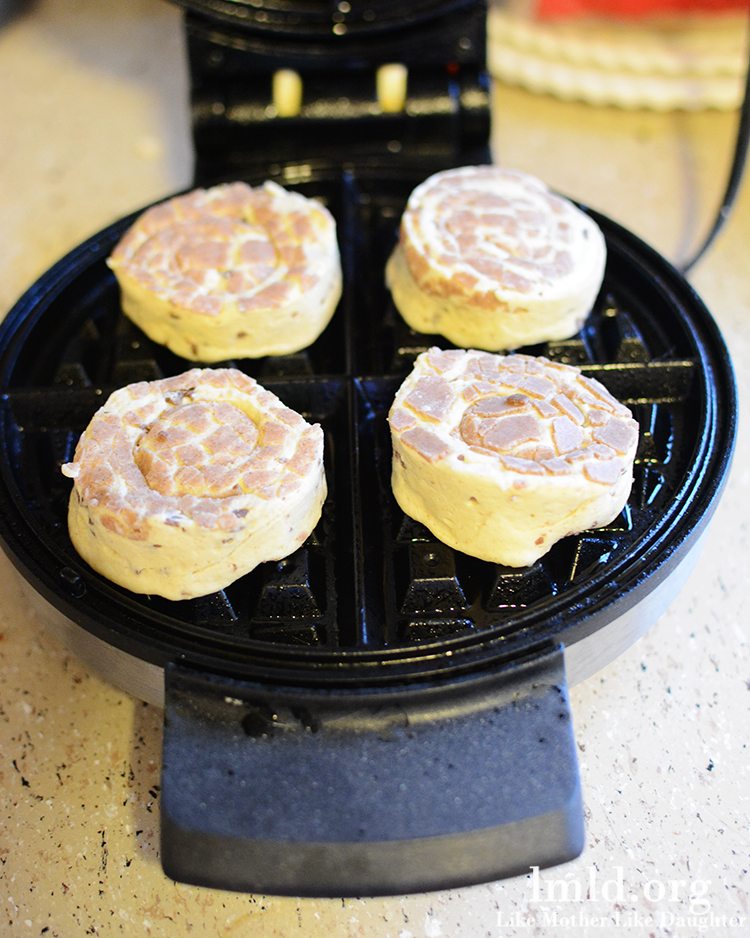 I can now tell you that it is so easy! A couple tips I have are to make sure your waffle iron is nice and clean, and to make sure you evenly spray all spots on your waffle iron. You don't want your waffle cinnamon rolls to stick at all!
A couple big advantages I think of using your waffle iron instead of baking the cinnamon rolls in your oven are that 1 – no oven preheating, our waffle iron heats a lot faster than our oven 2- faster baking, these babies are cooked in about 3 minutes in a waffle iron instead of about 18 in the oven. 3- better frosting coverage, the frosting just falls into the little waffle crevices and stays there instead of melting off the roll.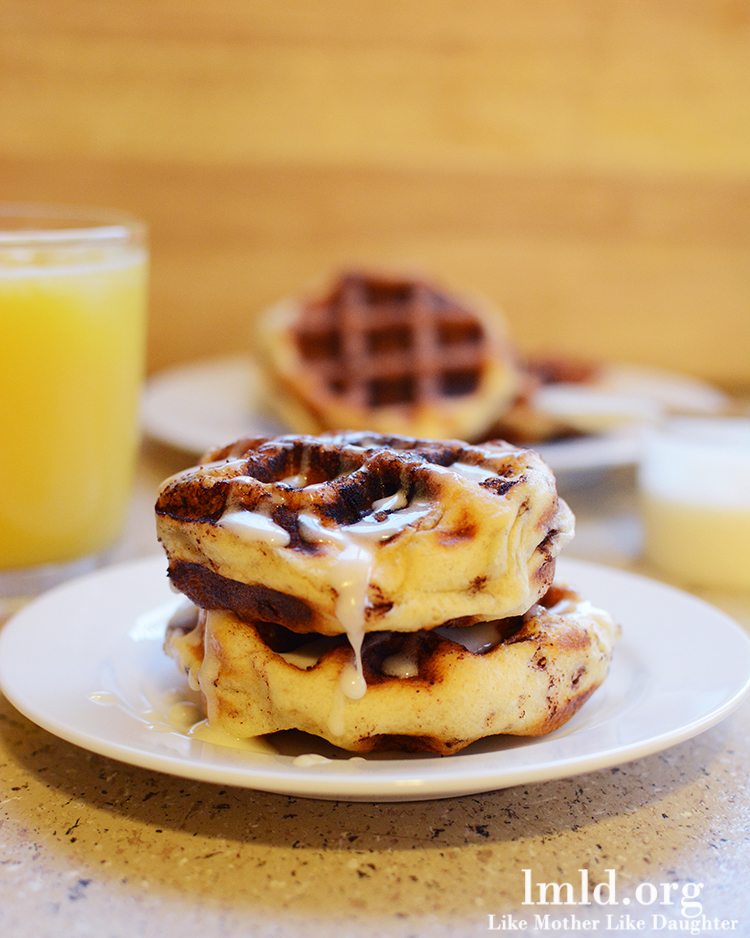 The taste was just as good and they stayed just as soft as cooking them in the oven, so you can bet I will be cooking my cinnamon rolls like this again. And you can too! Here's how:

Easy Waffle Cinnamon Rolls
Ingredients
1 can pillsbury cinnamon rolls
Instructions
Spray your waffle maker REALLY well with nonstick spray.
Place one cinnamon roll onto the center of each waffle spot on your waffle iron.
Close your waffle iron.
Cook cinnamon rolls for 2-3 minutes. (The middles didn't look totally done, but you don't want the tops and bottoms to burn.
Remove cinnamon rolls from waffle iron.
Melt provided frosting in microwave for about 10 seconds.
Drizzle frosting over the top of each cinnamon roll.
Repeat with additional 4 cinnamon rolls.
Enjoy these easy sweet waffled cinnamon rolls for breakfast!