I love fudge. Chocolatey, creamy and so delicious. Such a delicious treat and its one of my favorites. This Halloween cookies and cream fudge is so easy to make, festive, and sooo good!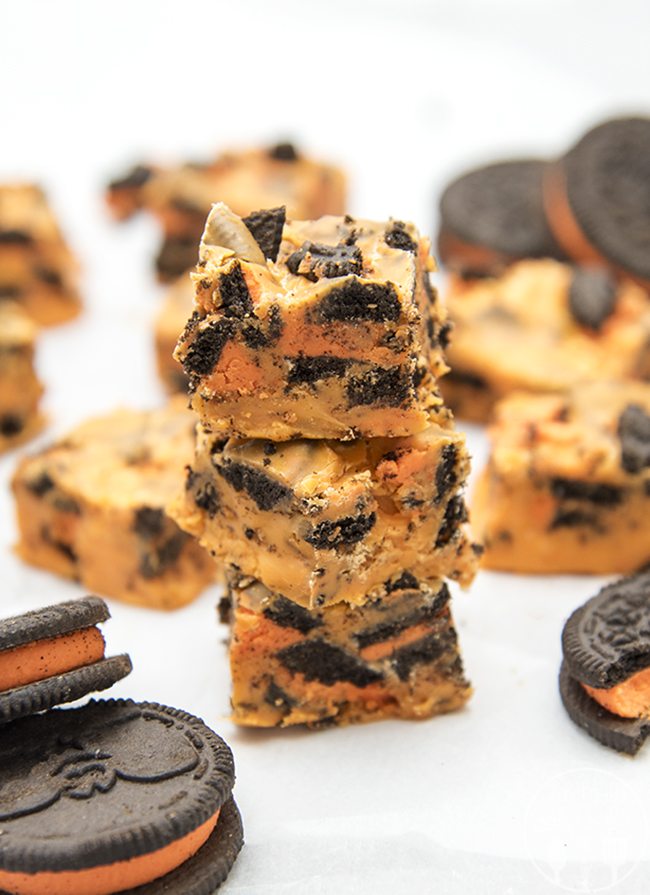 Once again I'm joining my friend Alli from Cupcake Diaries in her 30 days of Halloween series! I have helped her celebrate the last 2 years, when I shared these Halloween Popcorn Balls last year, and in 2013 I shared these chocolate chip pumpkin muffins. And this year I'm sharing this amazing and 4 ingredient microwavable halloween cookies and cream fudge! Be sure to check out the other amazing recipes and printables in the series to celebrate Halloween here.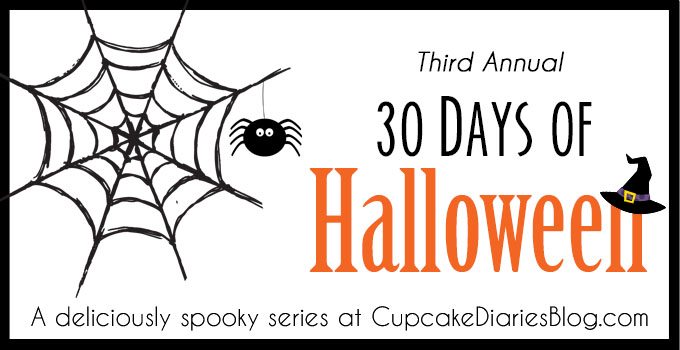 This fudge tastes just like cookies and cream, with white chocolate and crushed up Oreo cookies. But I used Halloween Oreos and dyed my fudge orange to make it adorable and festive! I used a gel food coloring so that it wouldn't change the texture of my fudge with added liquid.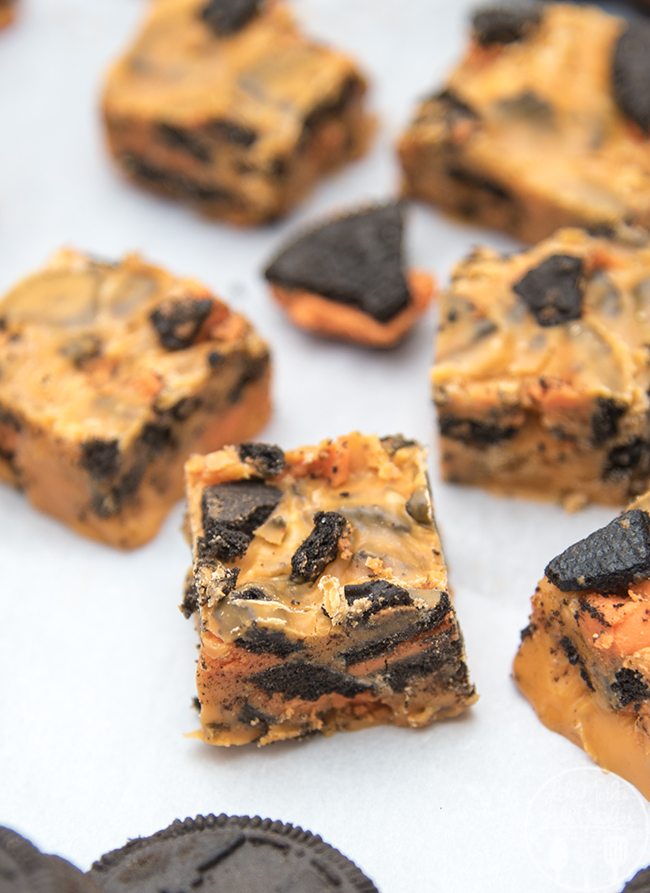 This fudge just takes minutes to make, no candy thermometer, or special techniques required. You just put your sweetened condensed milk and chocolate chips in a microwave safe bowl. Microwave for 2 minutes and stir together. Microwave for an additional 30 seconds if needed. Stir in your food coloring and chopped up Oreo Cookies. Pour into a a 7×11 inch baking pan and let cool. You can place in the fridge for a quicker set, or just leave out for a few hours. Slice once hard and serve.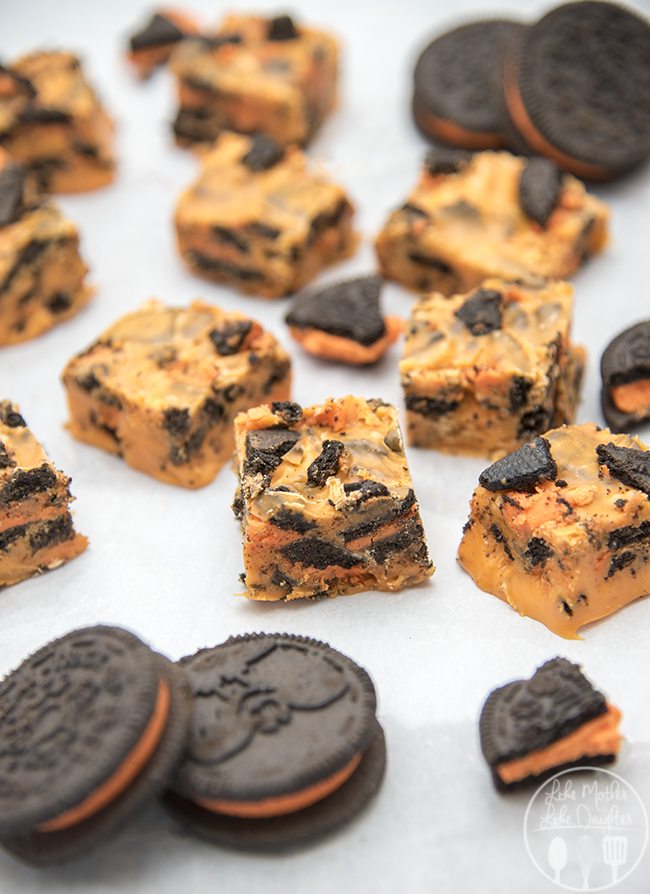 Halloween Cookies and Cream Fudge
Ingredients
18 oz white chocolate chips
14 oz sweetened condensed milk
⅛ -1/4 tsp orange gel food coloring
2 cups roughly chopped Oreo cookies
Instructions
Put chocolate chips and sweetened condensed milk in a large microwave safe bowl.
Microwave for 2 minutes.
Stir everything together.
Microwave for an additional 30 seconds if needed.
Stir in orange gel food coloring.
Stir in chopped Oreo pieces (you can reserve about ¼ cup to put on top)
Pour fudge into a 7x11 (or 9x9) baking dish and spread evenly.
Press additional ¼ cup Oreo cookie pieces on top of fudge.
Let fudge set at room temperature for a few hours till hardened, or in the fridge for about an hour.