I've made this hawaiian bbq chicken before. It's delicious, and easy, and it's got just the perfect combination of sweet and tangy flavors.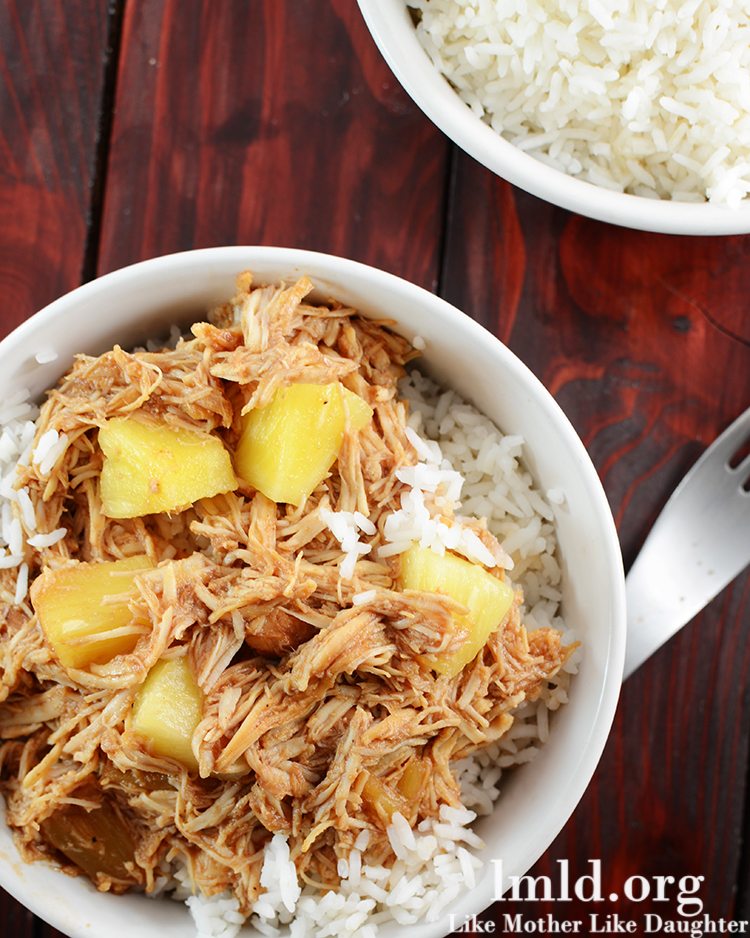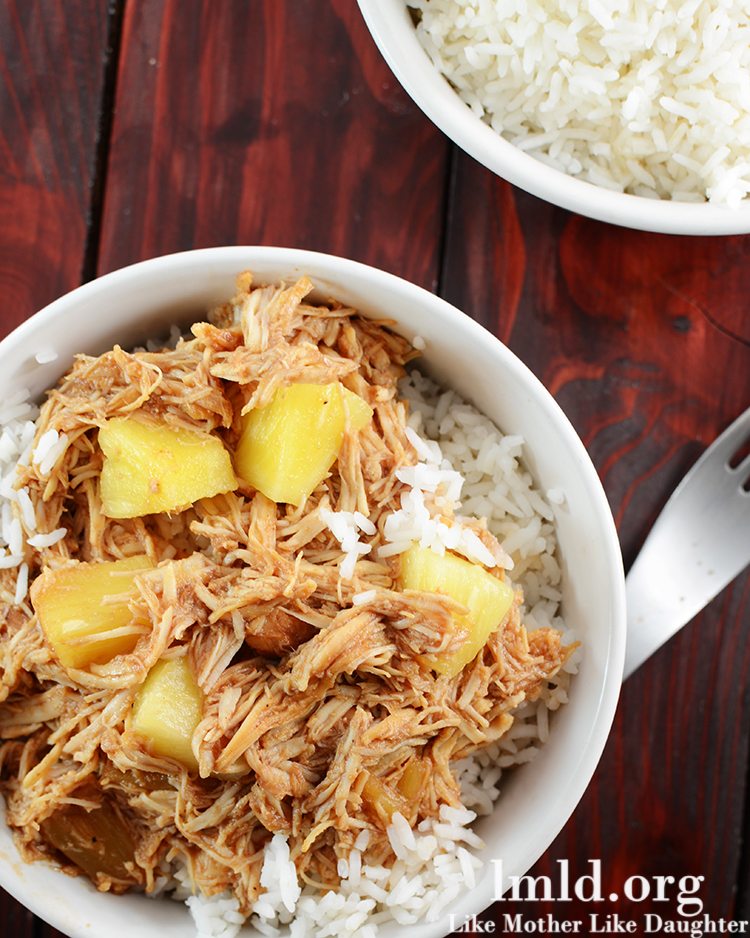 I edited the recipe ever so slightly from last time, with the same ingredients, but there are slightly different amounts and they are added at slightly different times now to keep the chicken mixture from being too watery.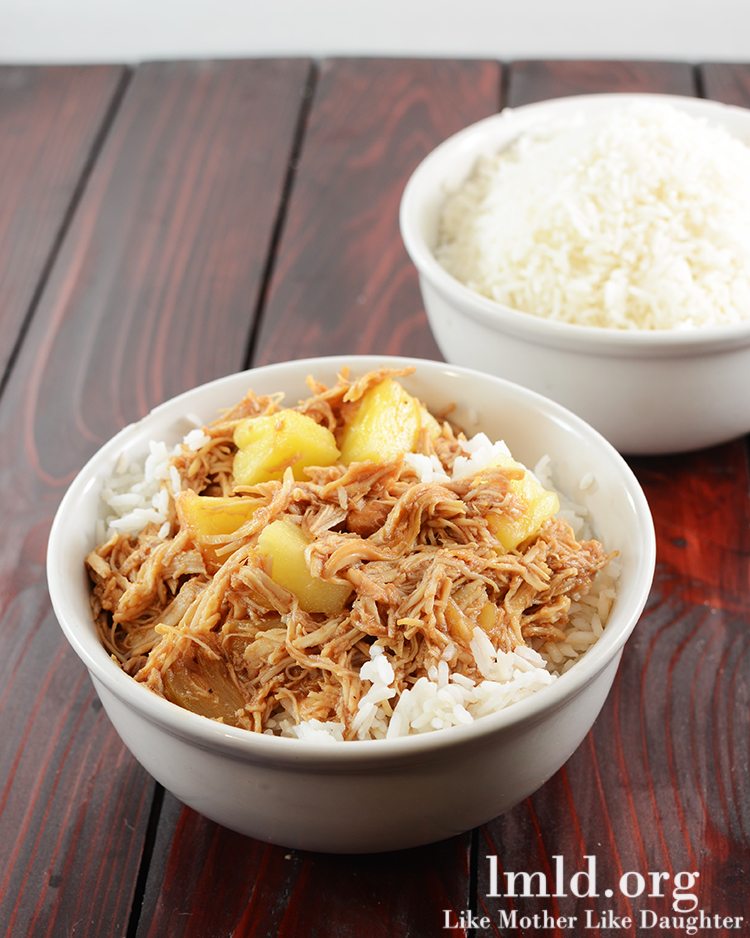 This is the perfect weeknight meal because its easy, quick, healthy and delicious!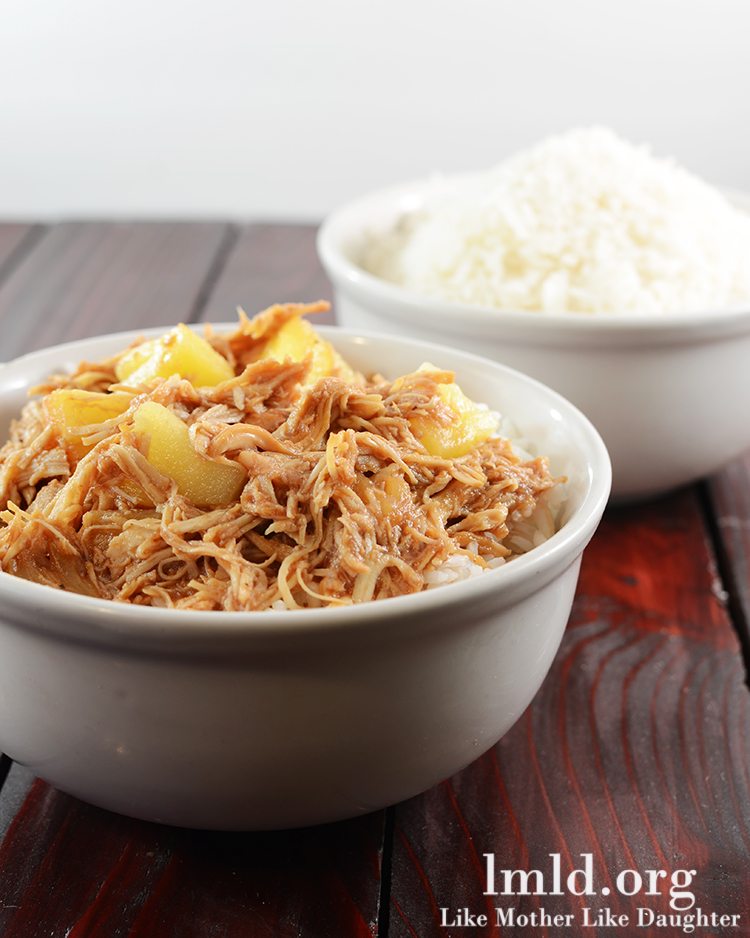 Hawaiian BBQ Chicken Over Rice
Ingredients
3-4 large chicken breasts
¾ cup bbq sauce, divided
¾ cup teriyaki sauce, divided
12 oz can pinneapple, divided
Instructions
Put chicken breasts, ½ cup bbq sauce, ½ cup teriyaki sauce and half the can of pineapple (with juice) into your crockpot.
Cook on low for about 5 hours, or on high for 3 until chicken is cooked and shreddable.
Drain most of the liquid out of the crockpot.
Shred the chicken with 2 forks, add additional bbq sauce, teriyaki sauce and pineapple to the crockpot and mix together. Continue cooking on low.
Cook rice according to package directions.
Serve rice topped with chicken mixture and lots of sauce.
Enjoy this easy dish for a great weekday or weekend night dinner!