These hobo dinners are a delicious and easy dinner cooked up in foil. Great cooked over a campfire, or in your oven at home. Packed full of flavor and customizable so everyone will love them!
Pin these hobo dinners for later!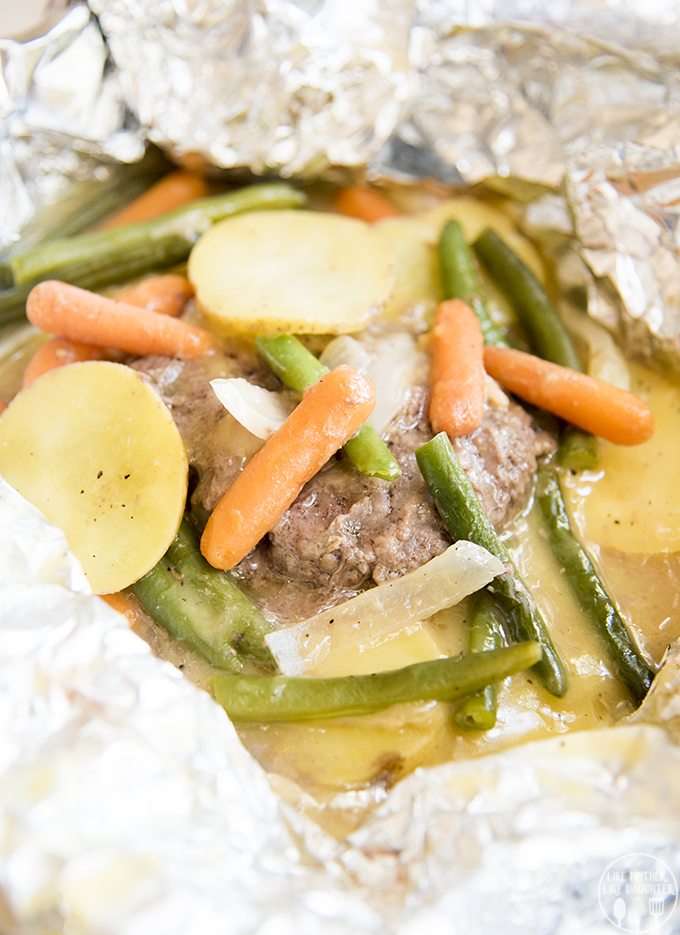 If you don't know this about me, I love camping. I love being outside, and enjoying nature without a million people around, roasting smores over the fire, seeing the stars at night without the obtrusion of city lights.
And there are so many camping meal options besides just roasting hot dogs over the fire, even though I often tend to forget that. That's why my friend Jesseca from One Sweet Appetite's book Foiled is so awesome. The book has over 50 amazing recipes, all cooked up in foil. Not just your traditional meat and potatoes and veggie foiled dinners, but breakfasts, and desserts too.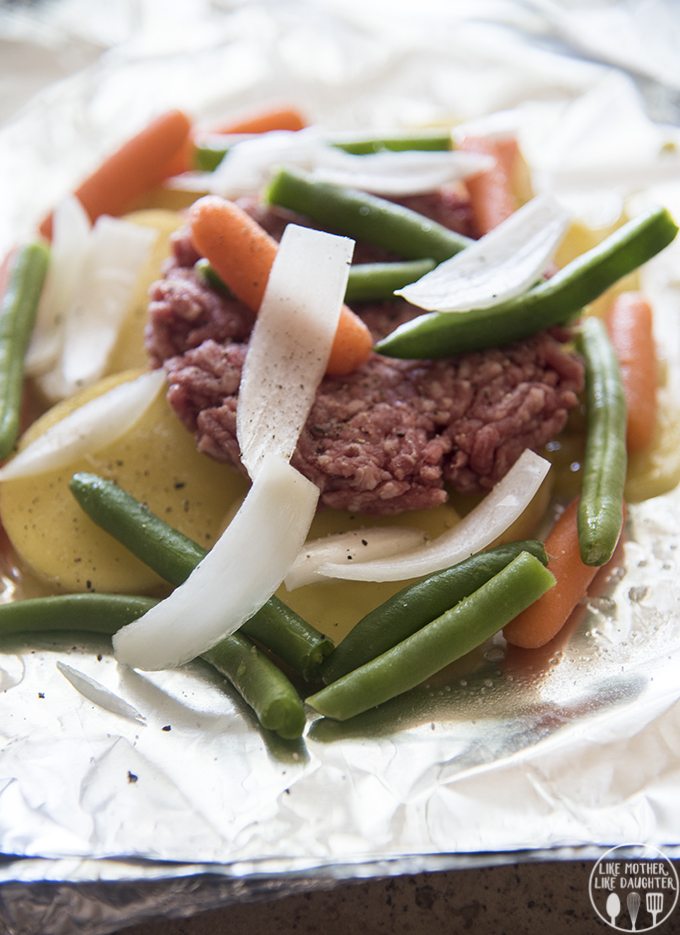 I made a traditional classic hobo dinner recipe to share with you guys, because I've never made it quite like this before, but let me tell you – I can not wait to try so many of the other recipes. Here are some I'm most excited for: s'mores quesadillas, coconut lime halibut, chicken stack, maple bacon rolls, egg in a hole, tin foil pizza!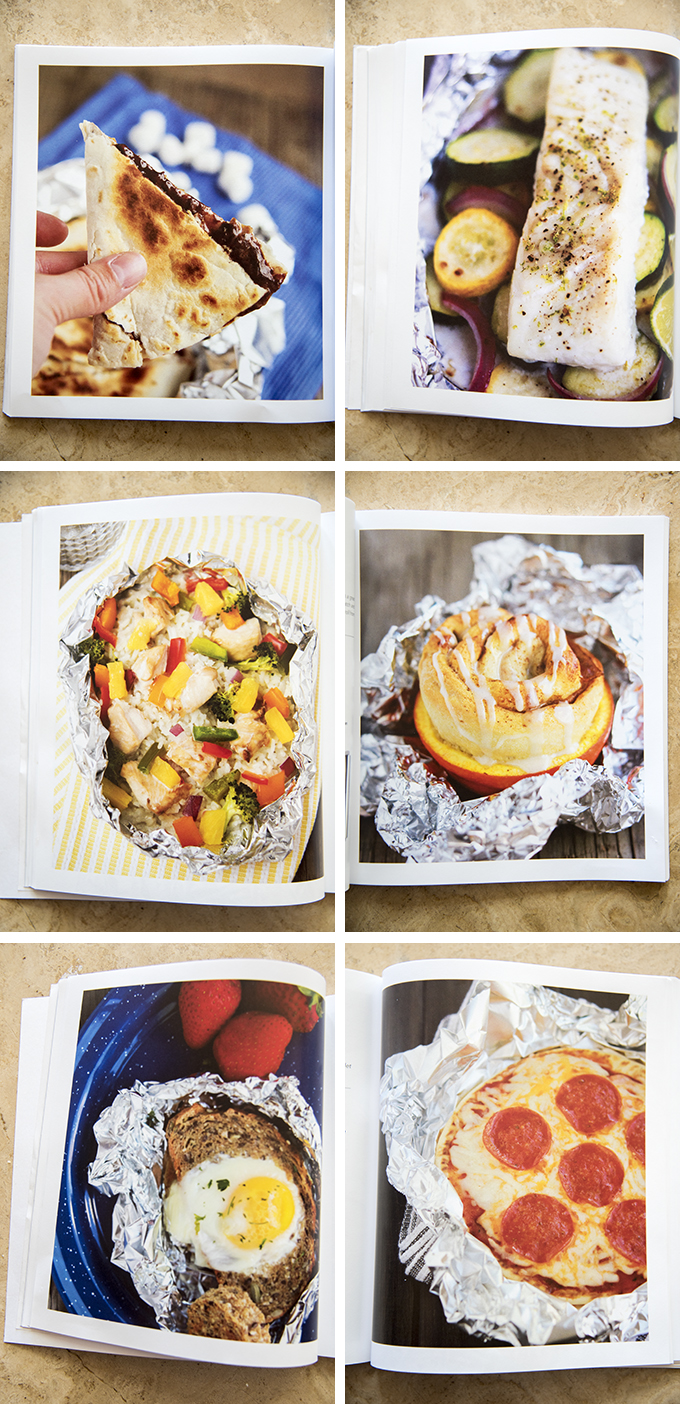 This hobo dinner has cream of chicken soup, ground beef, potatoes, carrots, green beans, but you can totally switch the veggies up if you want, try bell peppers, or corn next time too!
These delicious dishes can be cooked over coals in a fire, on your grill, or in your oven at home.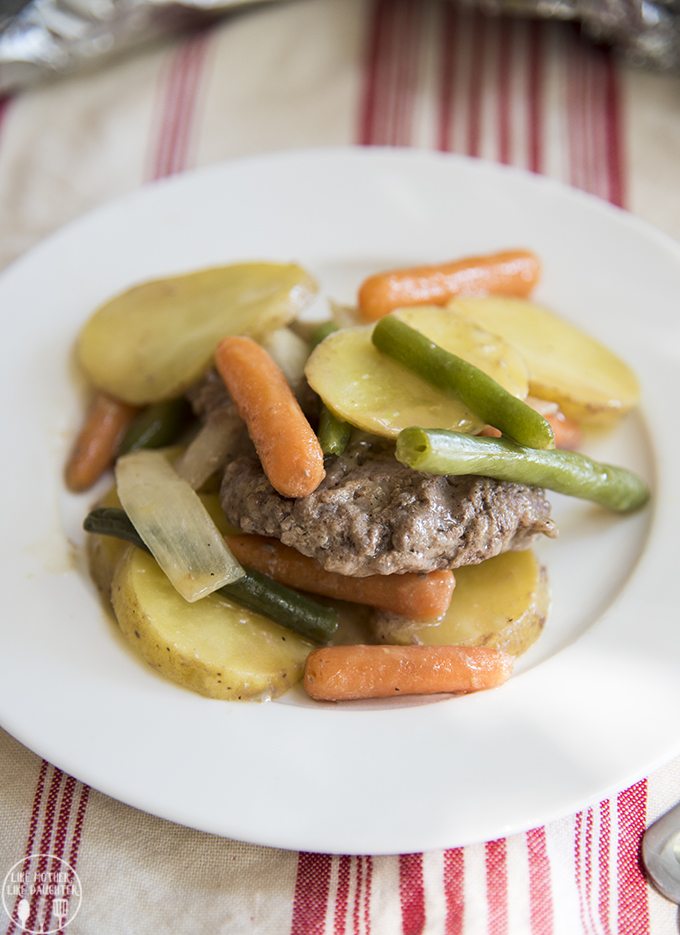 Hobo Dinners
Hobo Dinners
Ingredients
1 can cream of chicken soup
1½ cups thinly sliced golden potatoes (this was about 4 potatoes for me)
1 lb ground beef
½ cup fresh green beans
½ cup baby carrots
½ cup onion slices
salt and pepper to taste
Instructions
Spray for sheets of heavy duty foil with nonstick spray.
Spread a small amount of cream soup on the bottom of each piece of foil.
Divide the potatoes evenly between the foil pieces.
Create four patties (approx. ¼ pound each) with the ground beef. Place on top of the potatoes.
Top with remaining veggies, divided evenly.
Sprinkle each with salt and pepper.
Spoon remaining soup evenly over the entire dish.
Foil foil over the food and seal edges well.
Place the packets on warmed coals. Cook for 45- 60 minutes, turning every 10 minutes or so, or until the meat is cooked through and veggies are cooked to desired doneness.**
Notes
**Or cook in the oven at 350 degrees for the same amount of time.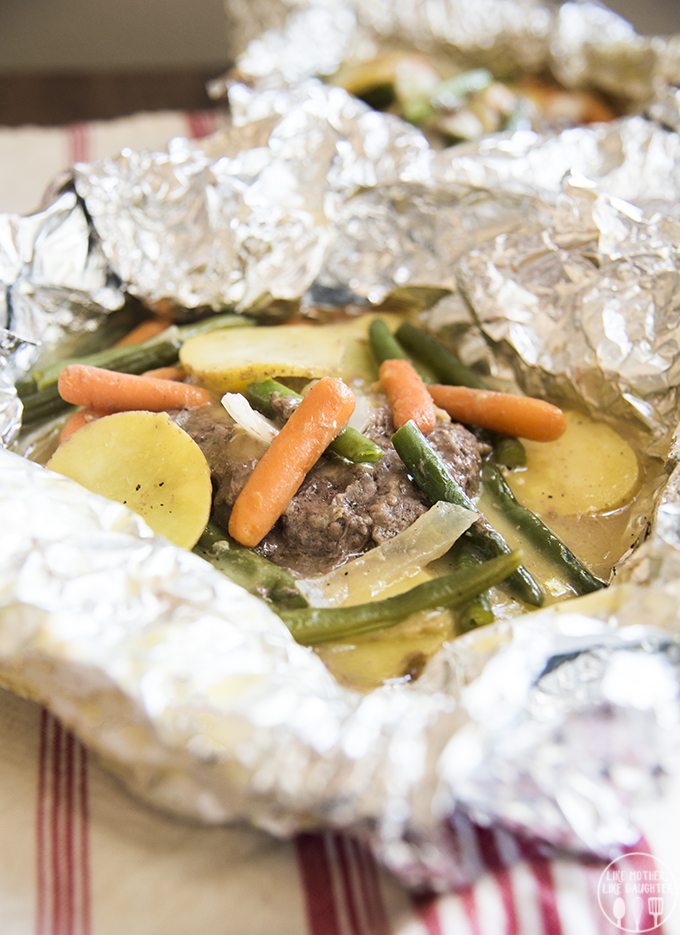 And now one lucky winner will win a copy of this great cook book and a bunch of other awesome goodies! I wish I could win! One lucky winner will win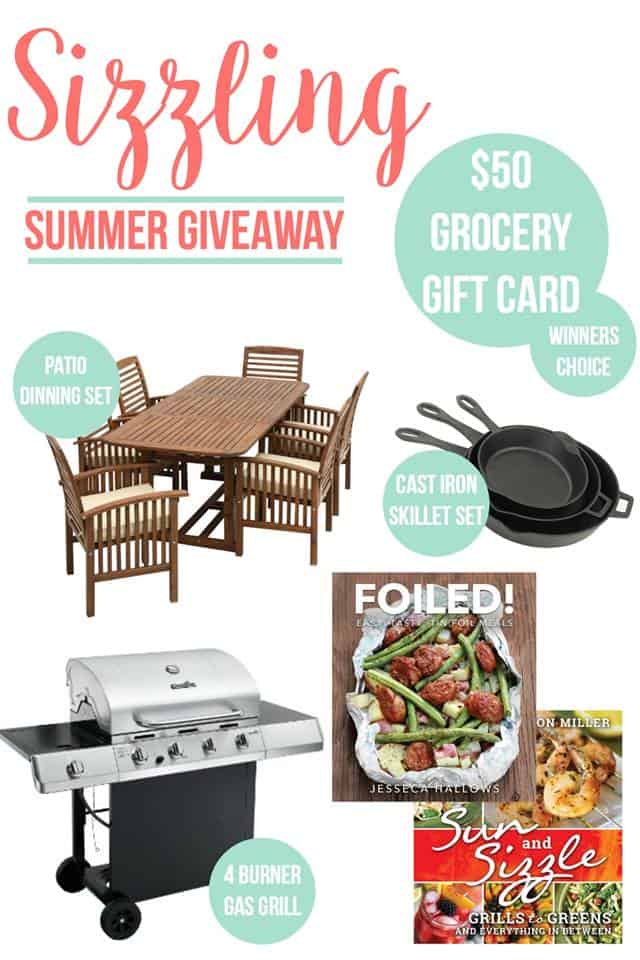 A special thanks to all of the participating bloggers for their support with my book and their patience as I put this giveaway together!
Be sure to thank my blogging friend's for hosting this awesome giveaway!

One Sweet Appetite // Housewife Eclectic // The Baking Fairy // Like Mother Like Daughter // Life's Ambrosia // Color Me Meg // Cupcake Diaries // Dessert Now Dinner Later // Among The Young // The Adventure Bite // Just Between Friends // My Fabuless Life // Rae Gun Ramblings // Tried and Tasty // Bombshell Bling // Creations by Kara // Clark's Condensed // Our Thrifty Ideas // Cooking With Ruthie // The Creative Mom // A Bountiful Kitchen // A Dash Of Sanity // The Happy Scraps