This pasta salad is full of delicious salami, cheese, fresh veggies and more for a perfect pot luck side dish!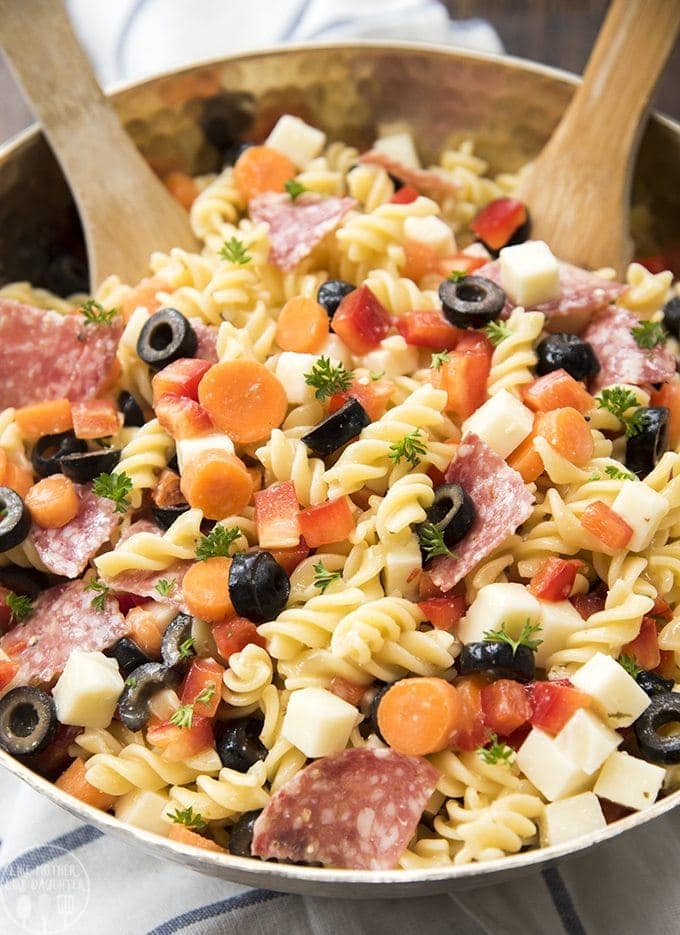 Pasta salad is one of my favorite side dishes and this Italian pasta salad is no exception. Its packed full of delicious ingredients and only takes a few minutes to throw everything together! Its perfect for a back yard barbecue or a summer potluck!
This pasta salad has rotini noodles (one color or tri colored work great), salami, red bell pepper, black olives, carrots, and mozzarella cheese all coated in your favorite Italian salad dressing.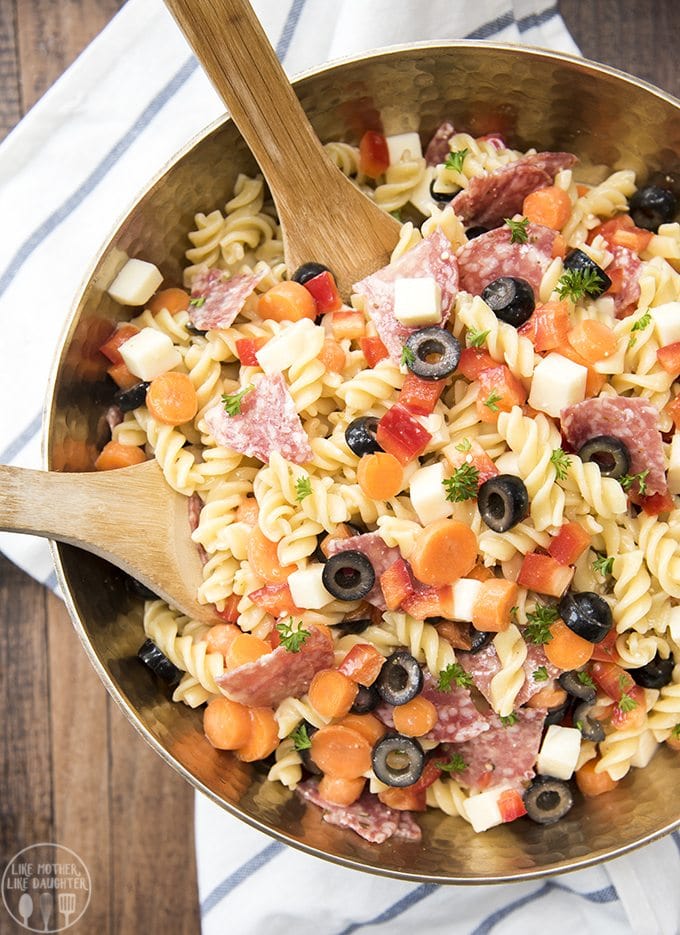 Another great thing about this pasta is you can make it your own by switching up the add ins or adding more. You could add in some broccoli, sliced cucumber, pepperoni, tomatoes, cheddar cheese, etc.

Italian Pasta Salad
Ingredients
16 oz uncooked rotini noodles
1 cup sliced olives (about ½ can)
1 cup sliced carrots (about 18 baby carrots)
1½ cups diced mozzarella cheese
1 cup diced red pepper (1 red pepper)
6 oz salami
12 oz Italian dressing
Instructions
Cook pasta according to package directions. Drain and rinse in cold water. Shake noodles and pat dry with paper towels.
Mix pasta noodles with olives, carrots, mozzarella, red pepper, and salami in a large bowl.
Pour Italian dressing over the top and stir well.
Cover and refrigerate until you are ready to serve it. (Stir everything together again before serving)**
Notes
**Pasta salad should stay good in the fridge for up to 1 week.