This chicken caesar salad adds some pasta to the mix to make the salad even more filling and delicious. Eating salad for dinner always makes me feel healthier.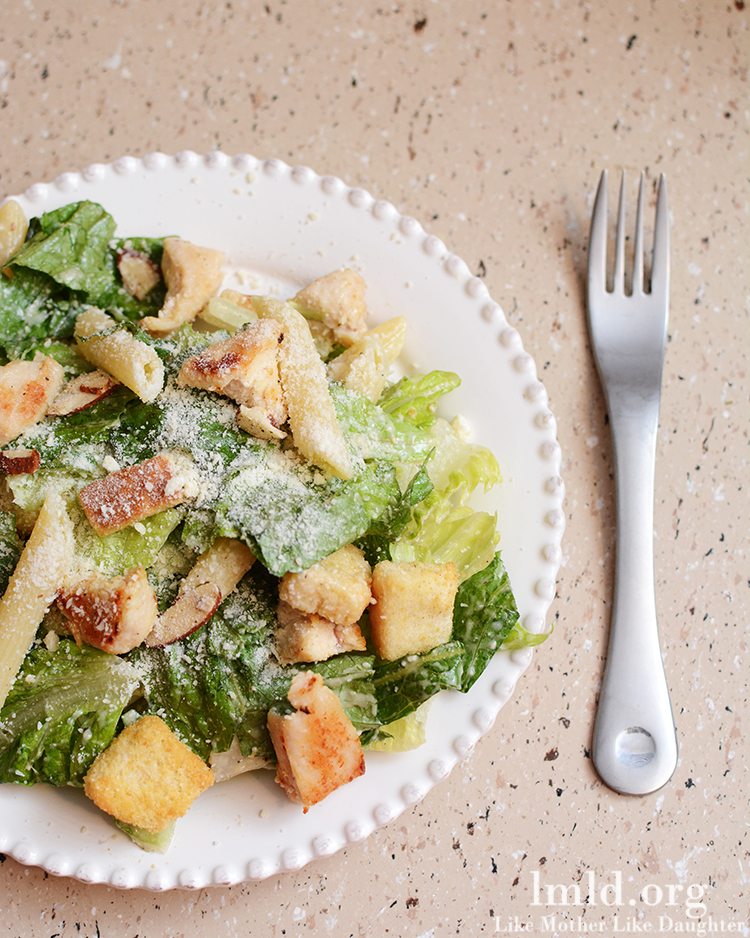 But, I like romaine or iceberg lettuce, so I don't get much nutritional value out of that. And then if you top your salad with a lot of fatty salad dressing, that negates the low calories you got from the lettuce.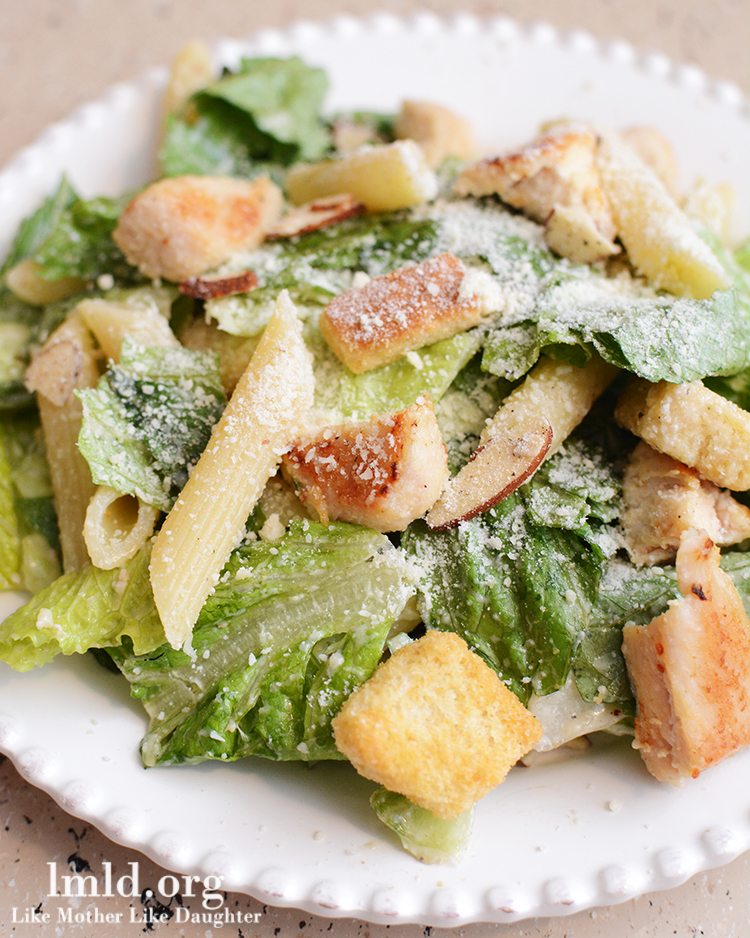 But, if you keep the amount of salad dressing low, or even get low fat, then its not too bad for you. Especially if you top it with lots of delicious vegetables, like carrots, or cucumbers, or peppers, or tomatoes.
This salad doesn't have much of that, and its probably not the best salad out there for you. But it is delicious. AND, after eating this for dinner Nate even said he wouldn't mind eating that more often – which for him, a total salad skeptic is huge!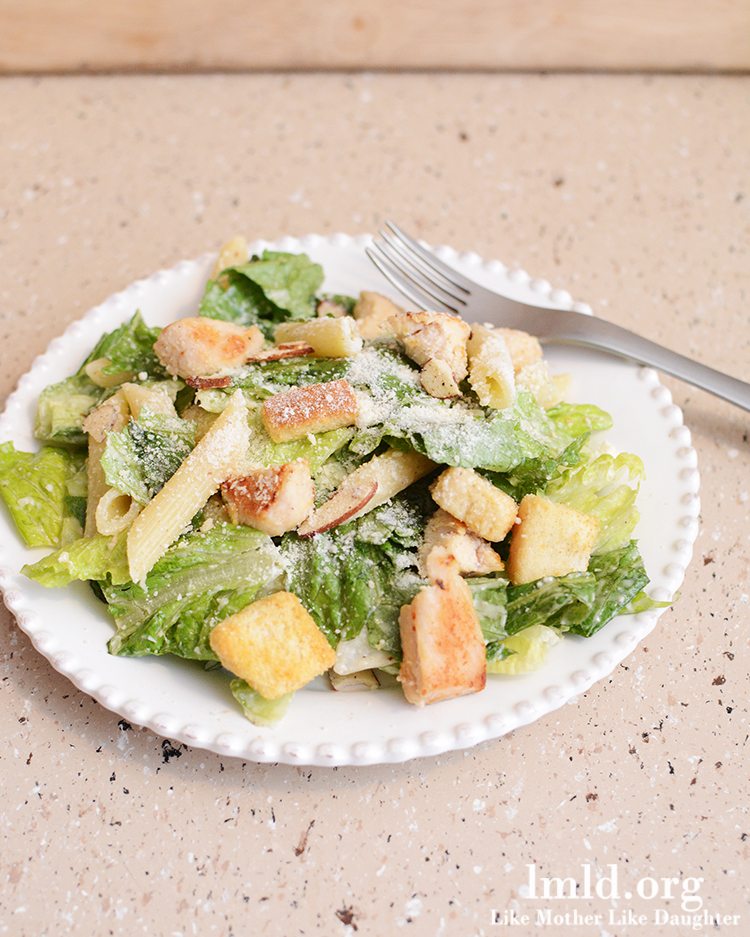 This salad combines the lettuce of a normal caesar salad, but mixes in some noodles, for some added carbs and to help fill you up a little more. This delicious salad also has some sauteed (or grilled) chicken, parmesan cheese, croutons, and all things delicious.
Chicken Caesar Salad with Pasta
Ingredients
4 cups chopped romaine lettuce
2 cups cooked noodles (about 1.5 uncooked)
1 cup croutons
2 TBS parmesan cheese
3 TBS slivered almonds
2 cups cooked and chopped chicken (I pan cooked it over medium high heat, seasoned with just a little garlic salt)
about ½ cup Caesar salad dressing
Instructions
After preparing all ingredients, lettuce, noodles, chicken, etc. put everything put dressing into a mixing bowl. Stir well.
Immediately before serving pour caesar dressing over the top of salad and stir together to fully coat everything.
Enjoy this delicious chicken caesar salad for lunch or dinner!