We have had kumquats almost coming out of our ears, each week in our CSA box we have received a lunch bag full of kumquats (that equates to about 40 kumquats a week). I have been looking for numerous recipes to use the kumquats in because although they have been a favorite of my mom's, they haven't exactly grown on me yet.  This kumquat oatmeal bread has though, I was initially a bit hesitant even with the list of delicious ingredients oatmeal, applesauce, and honey – but with each bite and each piece I have become quite fond of kumquat oatmeal bread even to the point of wanting seconds after each meal.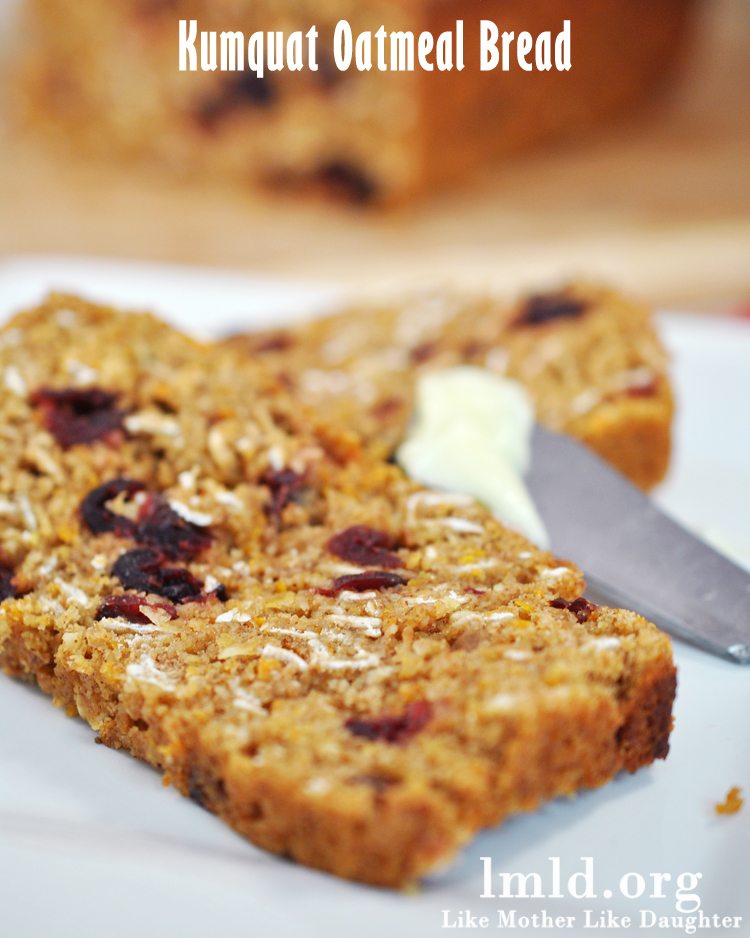 Kumquat oatmeal bread uses lots of healthy ingredients and pureed kumquats.  I know initially that may sound like a lot of work but it isn't.  Pureeing your kumquats only requires washing/rinsing your kumquats, cutting them in half, flicking out the seeds, and blending them to puree consistency in your blender or Cuisinart.  The recipe calls for 1 cup of puree – I filled my blender with 2 cups of halved kumquats, which was about 20 kumquats – set my blender to grind and I had kumquat puree in less than a minute.  Yes, it is that easy.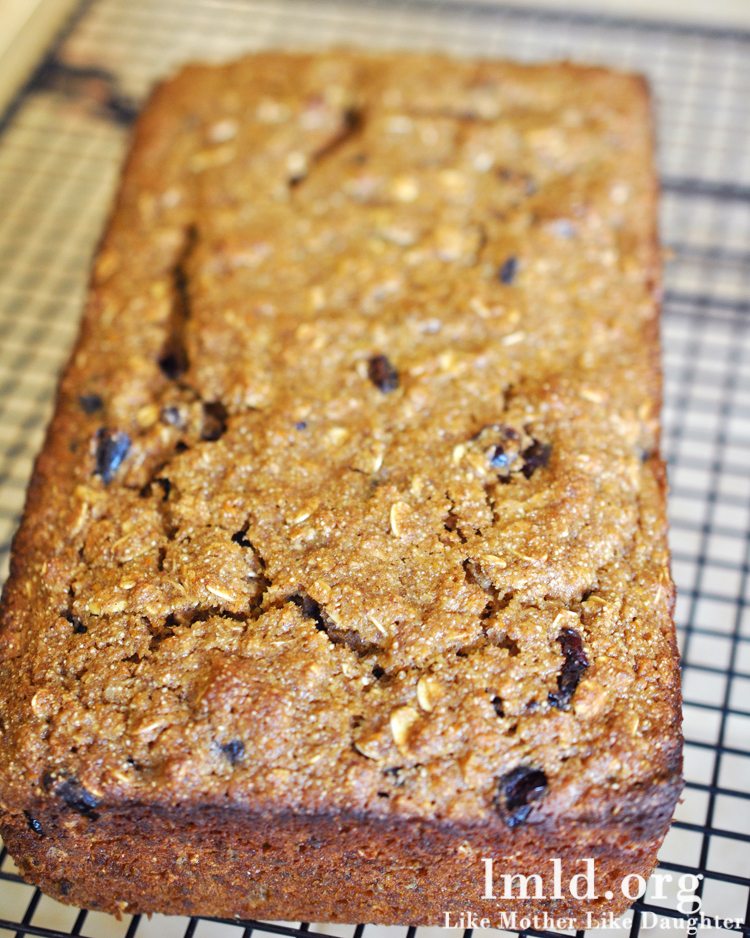 I added cranraisins to my bread mixture, but you can just your favorite add in, such as; cranraisins, raisins, chocolate chips, chopped walnuts or pecans, yogurt chips, and/or dried fruit.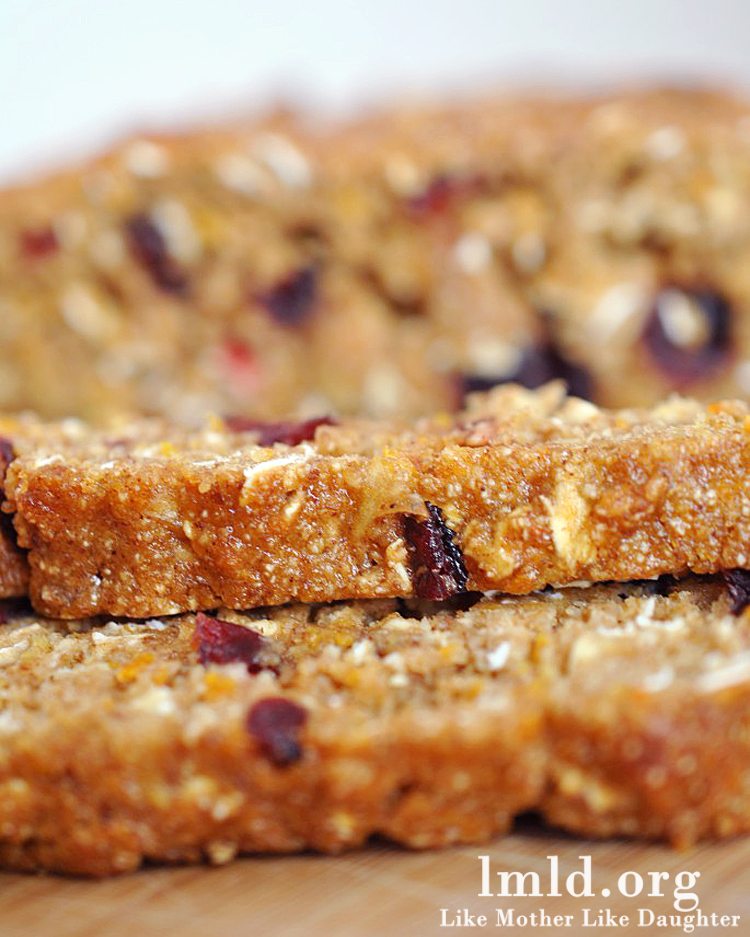 Kumquat Oatmeal Bread
Ingredients
1 cup wheat flour
¼ cup white flour
1 Tbs baking powder
2 tsp cinnamon
¼ tsp salt
¼ cup flax seed flour
1 cup old fashion oats
1 cup pureed kumquats
¾ cup honey
2 Tbs applesauce
2 eggs
1 Tbs vanilla
1 cup add in - dried fruit, chopped nuts, cranraisins, etc
Instructions
Preheat your oven to 350 degrees
Grease 1 loaf pan
Put all your dry ingredients - flours, oats, baking powder, salt, cinnamon, flax seed flour in a medium sized bowl and mix to incorporate in well
Add your kumquat puree, honey, applesauce, vanilla, and eggs - stir until everything is mixed well
Mix in your add ins
Pour into your greased loaf pan
Bake in your 350 degree oven for 40 to 45 minutes (don't over bake)
Cool in pan for 5 minutes on a cookie rack
Loose around edge of pan if needed and dump out of loaf pan to cool additional minutes
Enjoy this bread warm topped with butter! Or fun a fun variety, try baking bread as muffins instead (adjust cook time accordingly)
Recipe originally seen and inspired by Kumquat Breakfast Bread