Did you think I forgot about my cookies for two? I haven't made a new "cookies for two" recipe in about a month! And on Sunday I wanted some cookies and I wanted to bake, once again. So cookies for two it was.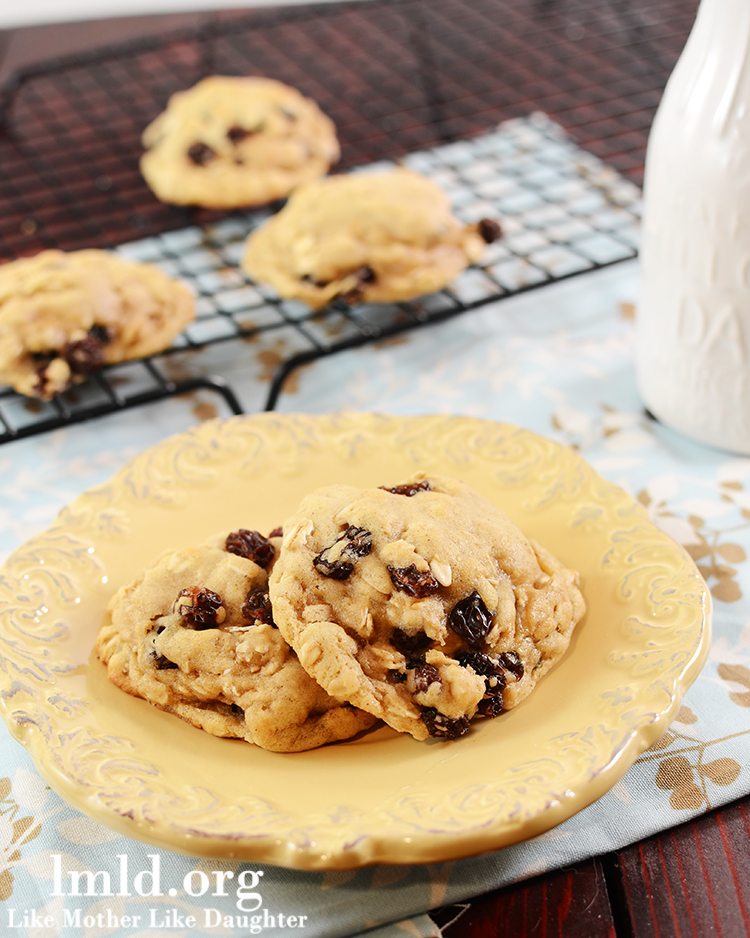 But…. I made three different batches of cookies for two, chocolate with rolos in the middle based on this dough, and peanut butter chocolate chip with oatmeal and rolos too with this dough.
And then of course this new recipe.
So much for cutting back, right? This way we had an awesome variety though. And I only used 1.5 eggs!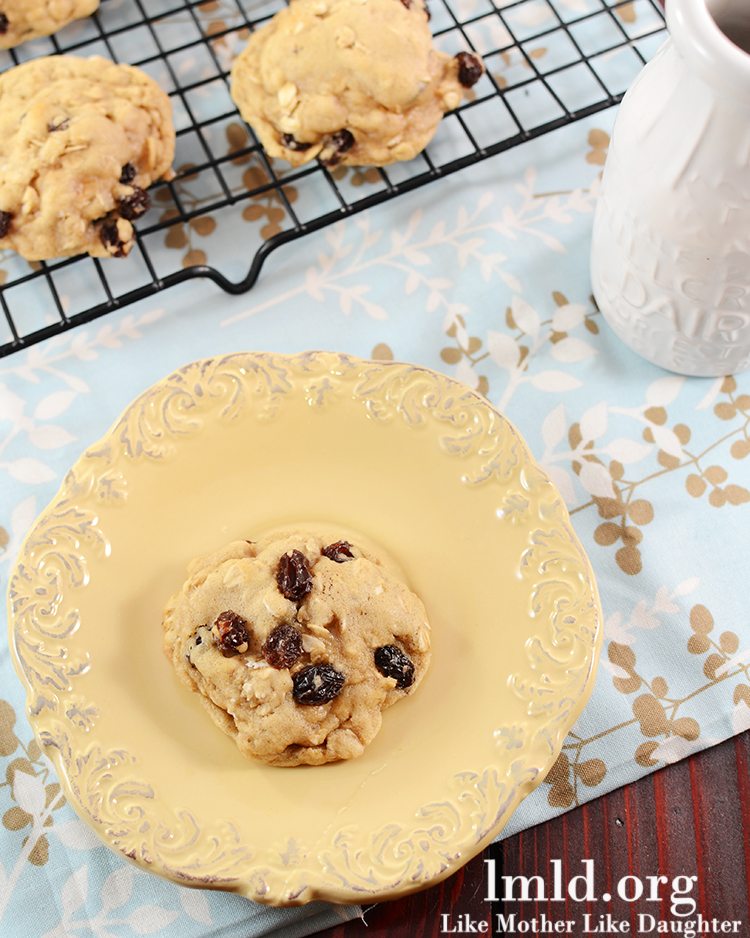 Oatmeal raisin cookies for two. This recipe made 5 cookies for me, but it depends how big the cookies you make are, also 5 is still a good number of cookies for two people, I think.
Oatmeal Raisin Cookies for Two
Ingredients
2 TBS butter, softened
2 TBS sugar
2 TBS brown sugar
¼ tsp vanilla
1 large egg yolk
¼ tsp baking soda
¼ tsp salt
¼ cup flour
¼ cup oats
¼ tsp cinnamon
¼ cup raisins
Instructions
Preheat your oven to 350 degrees.
Mix together your butter, sugar and brown sugar in a small bowl.
Add in your vanilla and egg yolk and stir well.
Add your baking soda, salt, flour, oats and cinnamon and stir to combine.
Add raisins and mix into the dough.
Form cookie dough into 4 or 5 balls and place on a cookie sheet lined with parchment paper.
Slightly flatter the cookie dough onto the cookie sheet.
Bake for about 8 minutes or until edges are golden.
Remove from oven and allow cookies to cool on cookie sheet for a few minutes.
Remove to a cooling rack to cool additionally.
Enjoy these yummy cinnamon and raisin and oatmeal cookies!