This lemon poke cake is perfectly refreshing. Its filled with lemon curd and topped with creamy whipped cream for the perfect spring or summer dessert!
Pin this amazing Lemon Poke Cake for Later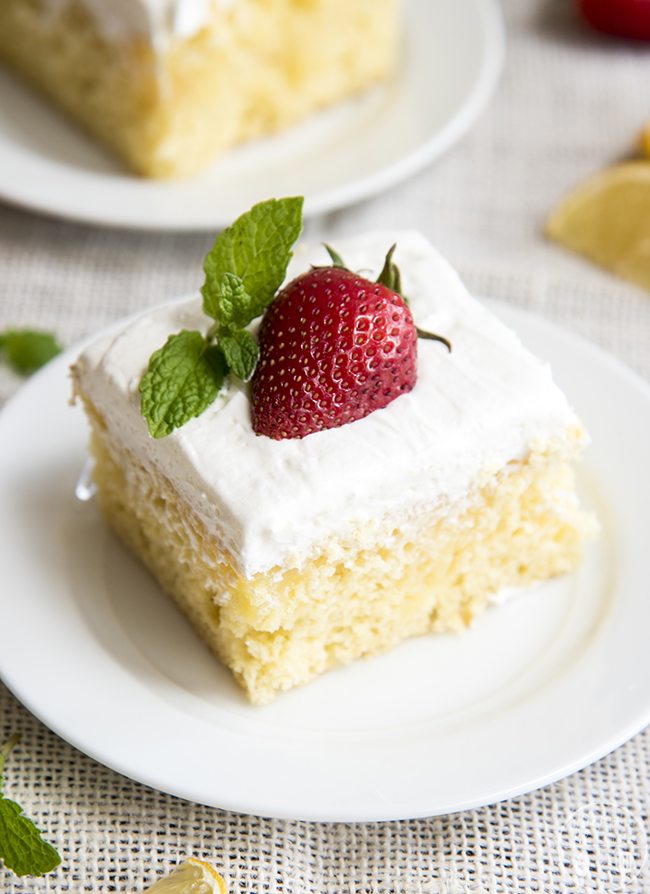 Oh my gosh, you guys, if you love lemon like I do then you will love this easy and delicious cake. This lemon poke cake starts with a cake mix for the cake base, its poked and filled with lemon curd. You can use homemade or you can buy a jar from the store. And then its covered all over with whipped cream to sweeten up the tanginess of the lemon curd.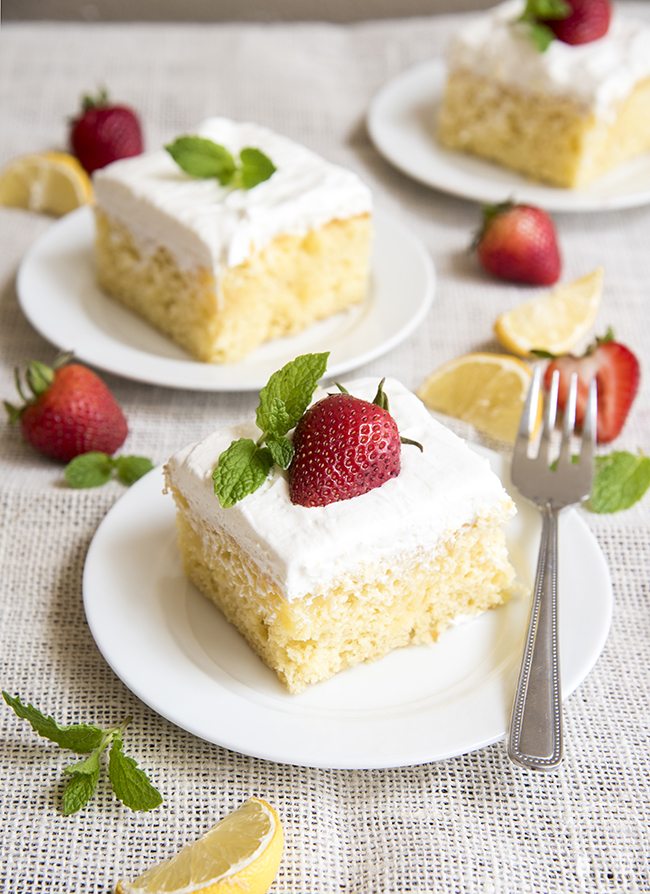 I used a homemade lemon curd recipe which was just perfect. I used just one batch of this recipe, because its easy, made in the microwave and super lemony and delicious. The recipe makes about 2 cups worth of lemon curd which was the perfect amount for my cake, you can use anywhere from 1 1/2 to 2 cups, depending how moist you want your cake to be.
Basically this cake tastes a little bit like lemon meringue pie, with the flavor of the lemon curd goodness bursting throughout. Yeah, its really good.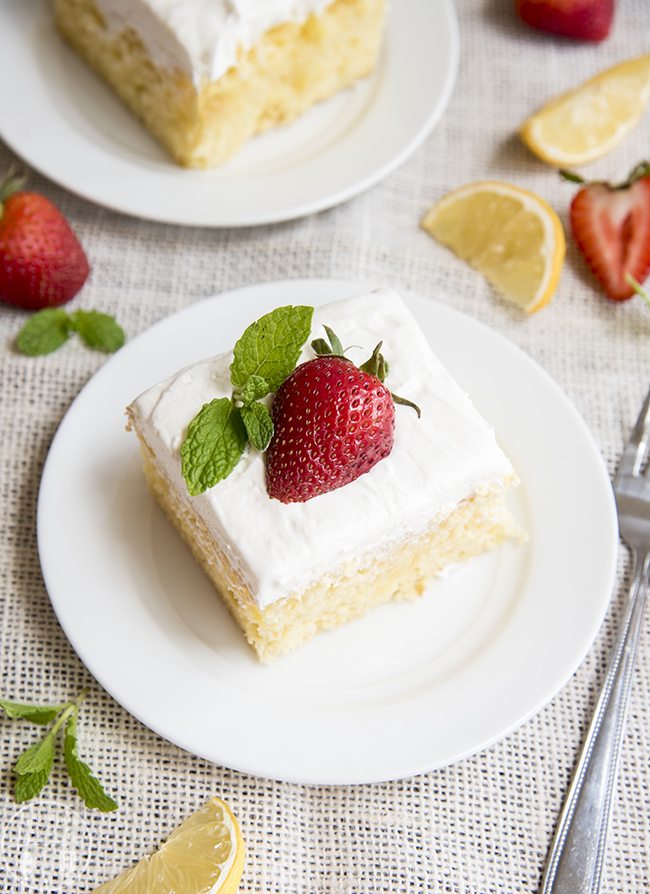 This cake is refreshing, and creamy, and tangy, and decadent. It feels like its a fancy dessert without the difficulty of one.
This cake is perfect for spring or summer time! I wish I could dig into a slice again, right now!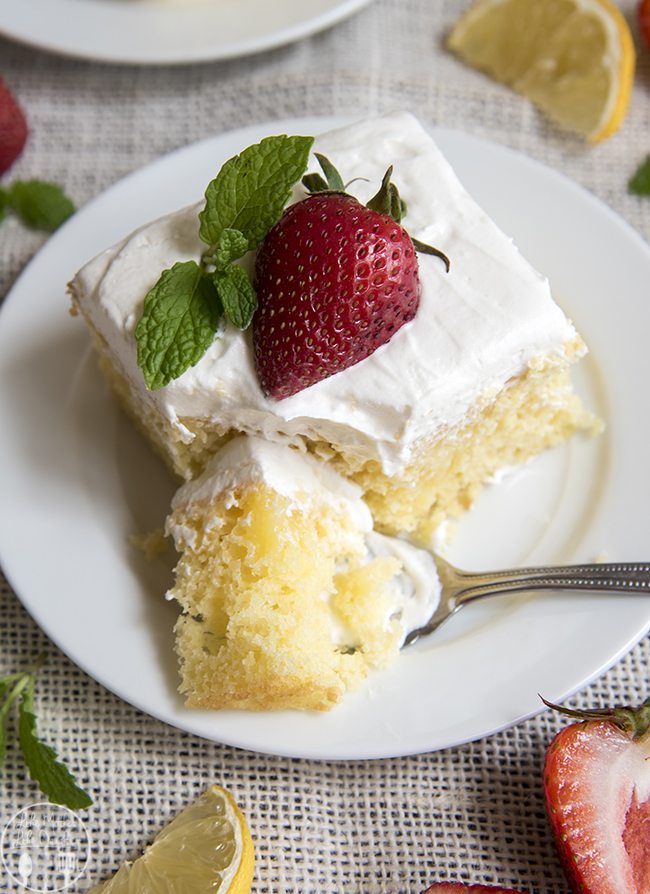 Lemon Poke Cake
Ingredients
1 yellow cake mix
eggs, oil/butter, and water as called for on cake mix box
1½ - 2 cups lemon curd
8oz cool whip
Instructions
Prepare cake mix and bake according to package directions.
Allow cake to cool for about 5 minutes, then poke all over with a wooden spoon, or fork.
Pour lemon curd evenly over the cake and spread evenly to try to fill all the holes.
Cover cake and put it in the fridge till cool.
Top cake with cool whip and spread evenly.
Place back in the fridge for another 4 hours, up to overnight.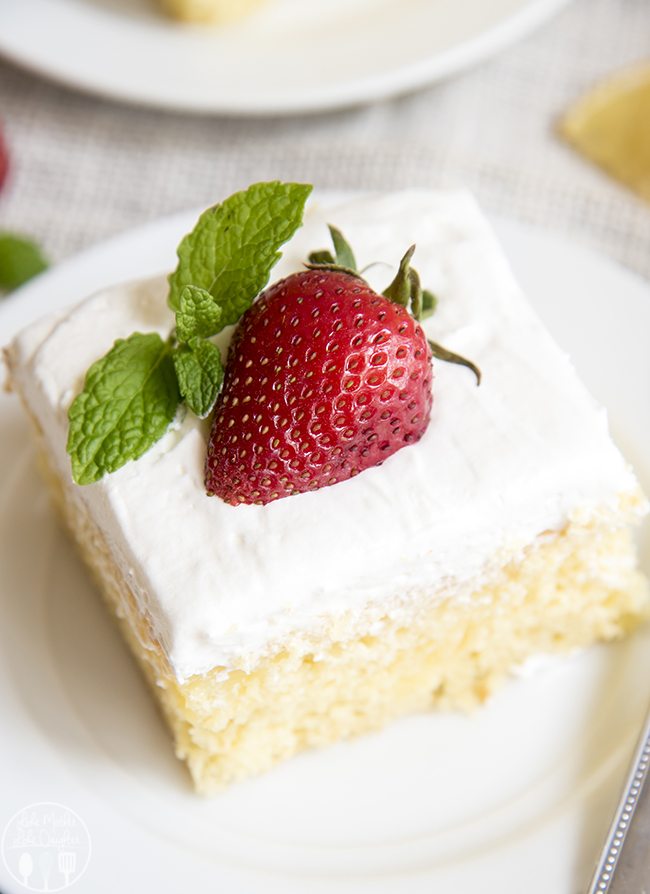 For more amazing refreshing lemon recipes, try these:
Lemon Meringue Pie Cookie Cups