It was fun to make these lemon sugar cookies, I dusted them with lemon sugar that I made from lemon zest and sugar.  Lemon sugar is simple to make and a fun diversion from regular white sugar.  Just imagine the zippy tang it would add to your morning cereal.
Now there is a little story behind my making lemon sugar cookies and if you will bear with me I will tell you.
In my church I teach young women ages 12 to 18.  Every summer these young women attend a week long camp and this summer was no exception.  The camp is usually in the mountains near Fallbrook. Our church has several congregations called wards scattered in the boundaries of Fallbrook, Bonsall, Vista, Rainbow, and Oceanside.  These 10 wards are grouped together for organization and direction purpose and that is called a stake.  (Imagine a large tent with poles and tethering, the poles and tethers are the wards and the tent covering is the stake – it all works together to support, cover, and help each individual inside that tent) All the young women in the stake will come together for camp and they have a wonderful experience.
This year was especially enjoyable because besides the regular experience of spiritual uplifting, singing, eating, crafts, and hiking there were adventures of swimming, archery, and a zip line. But if you ask the young women they most often will always say the best part is the strengthening friendships and making new friends, especially with other young women who share some of the same thoughts and values as you do.
Well, camp costs money – not a huge expense, it was only $125.00 this year.  But sometimes it is difficult for a 12 year old to earn enough camp money, babysitting or other odd jobs on their own.  So our ward, and each ward, can sponsor a fundraiser for camp.  For our ward's fundraiser we held a dinner including a pasta cook off and a silent auction.  Each young women was encouraged to provide an item or service for the silent auction.  Additional members of the ward were invited to submit items or services that could be used for the fundraiser, along with buying dinner that night and hopefully bidding on the silent auction donations.  There were a variety of donations from a 30 minute private airplane ride to cheesecake to babysitting to a day playing with goats to haircuts.  I thought long and hard about what I could donate for the silent auction and settled in on "A Cookie of the Month" for 6 months.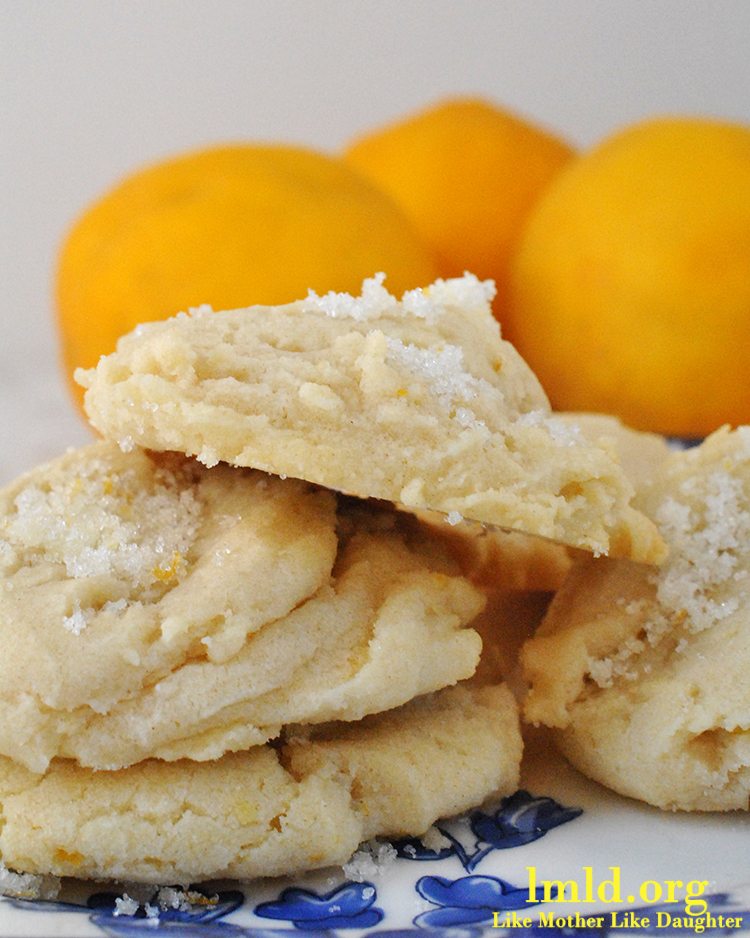 That's where the lemon sugar cookies come in.  I needed a batch of cookies to deliver to the winner of my auction item and I wanted a cookie that was interesting, something I had never made before.  So for June's cookie of the month I thought lemon sugar cookies would be perfect because of the fresh lemons on my tree.  And they were, such a refreshing, delightful treat that were best warm but extra good the 2nd day dipped in milk.
Lemon Sugar Cookies
Ingredients
1 cup butter, softened
1¾ cup white sugar
1 egg
1 tsp vanilla extract
2 tsp pure lemon extract
2 tsp lemon zest
3 cups flour
1 tsp baking soda
½ tsp baking powder
½ tsp salt
lemon sugar
Instructions
Preheat your oven to 350 degrees
Shift together your flour, salt, baking soda, and baking powder in a medium bowl
In another medium bowl, cream your butter and sugar together
Add to your butter/sugar mixture your egg, extracts, and lemon zest - stir
Add your flour 1 cup at a time just until combined
Scoop 1 inch balls on to your cookie sheet (I like to line my cookie sheets with parchment paper)
Bake at 350 degrees for 10 minutes
Sprinkle warm cookies with the lemon sugar while still on the cookie sheet
Remove to rack to cool
Enjoy these still warm - they are deliciously refreshing
Lemon Sugar
Ingredients
3 to 4 TBS white sugar
1 to 2TBS lemon zest
Instructions
In a small bowl stir together your sugar and lemon zest
Spread sugar and zest out on parchment paper to dry
When dry put in a jar or baggie to keep
Store in a dry location
Enjoy these sweet and zesty cookies for a delicious treat!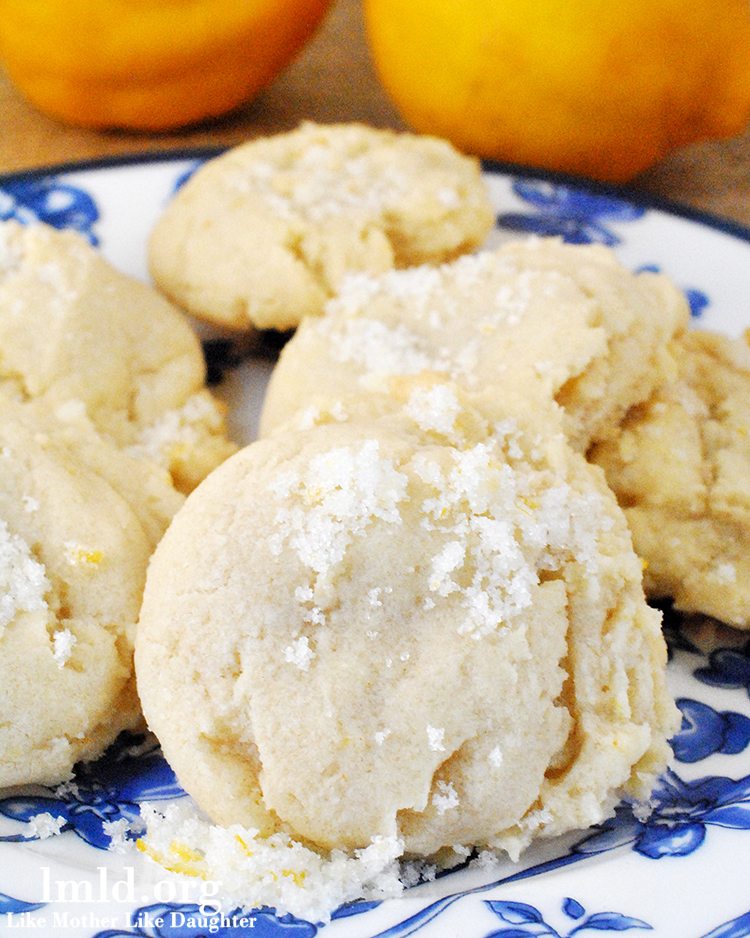 Do you think cookies could be considered refreshing?