Amazing maple donuts that start with canned biscuits and are topped with the best maple glaze ever!
Save these maple donuts for later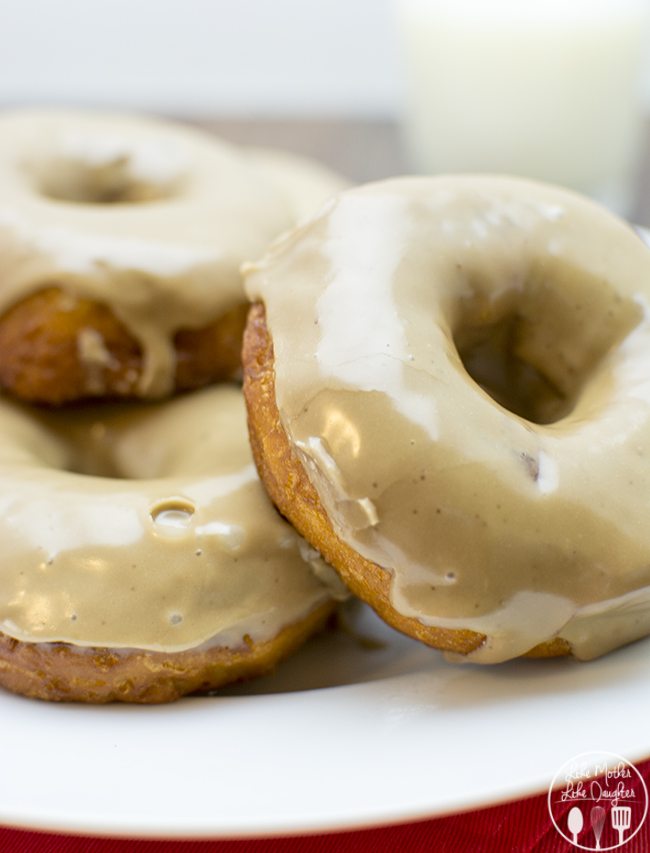 Have I told you how much I love donuts yet? I think I've mentioned it a couple times, but in case you forgot – I love donuts!! I can never decide if my favorite donut is a chocolate frosted or a maple frosted yeast donut, but I think I prefer the maple donuts, just barely. Now I can make amazing maple donuts at home with simple biscuit donuts and a simple maple frosting. YUM!
With this simple recipe you can have homemade maple donuts in just a few minutes tops!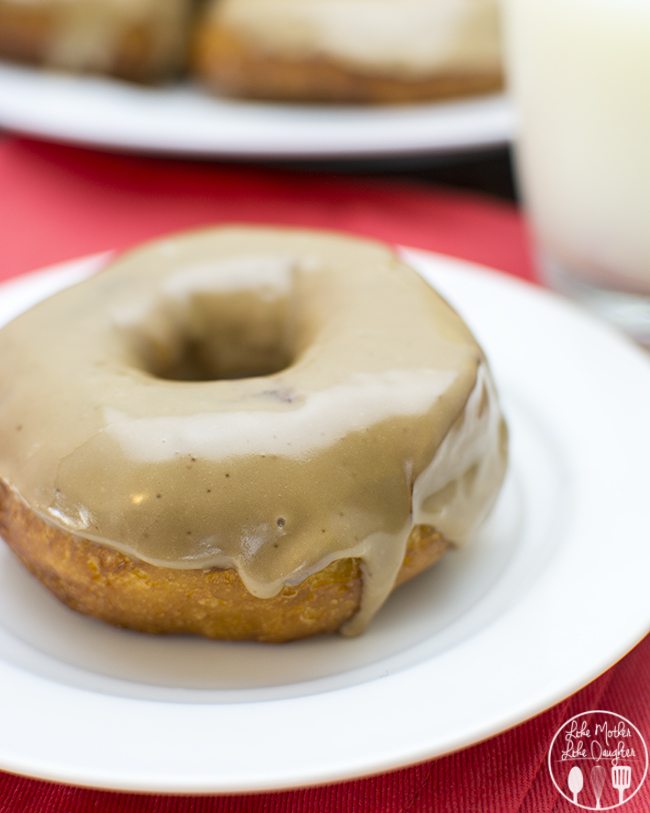 What's your favorite type of donut?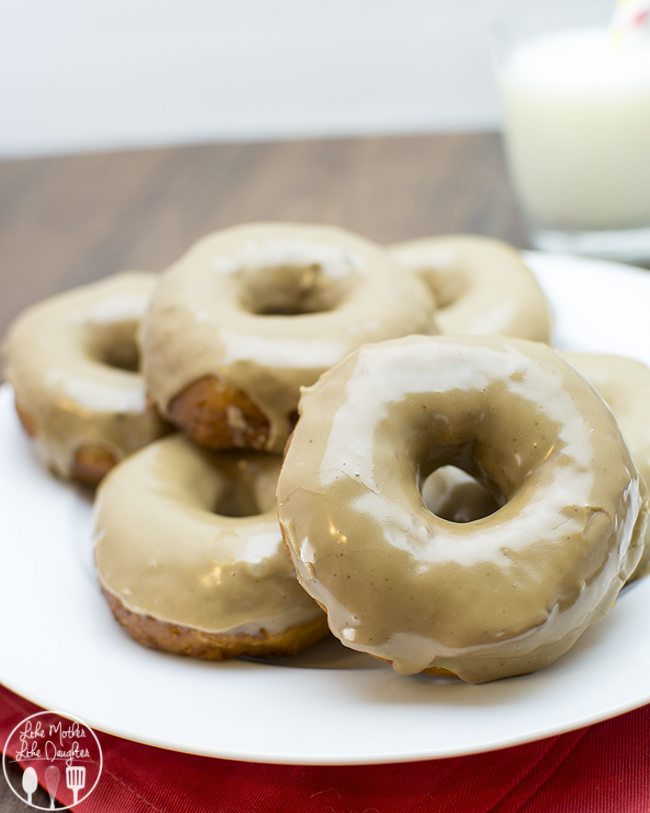 Maple Donuts
Ingredients
1 can large biscuits (not flaky)
For the Maple Glaze:
2 cups powdered sugar
3 TBS hot water
1½ tsp maple extract
1 tsp light corn syrup
Instructions
Heat about 2 inches of oil over your stove in a large bottomed pot over medium heat. (Or in a deep fryer heated to 350 degrees).
Separate each of your biscuits from you can and cut a circular inch out of the middle of each. (You can fry those up as donut holes).
When the oil is heated, put your biscuits into the pot and cook until the bottom side turns golden brown, flip over and cook till that side is golden too. (About 1.5 minutes total.)
Set on a paper towel to remove a little oil.
In a medium sized bowl, combine all the ingredients for the maple glaze.
Dip each donut into the glaze and enjoy!