What is a monster cookie, you might ask? A monster cookie is typically a peanut butter oatmeal cookie with chocolate chips and m&ms.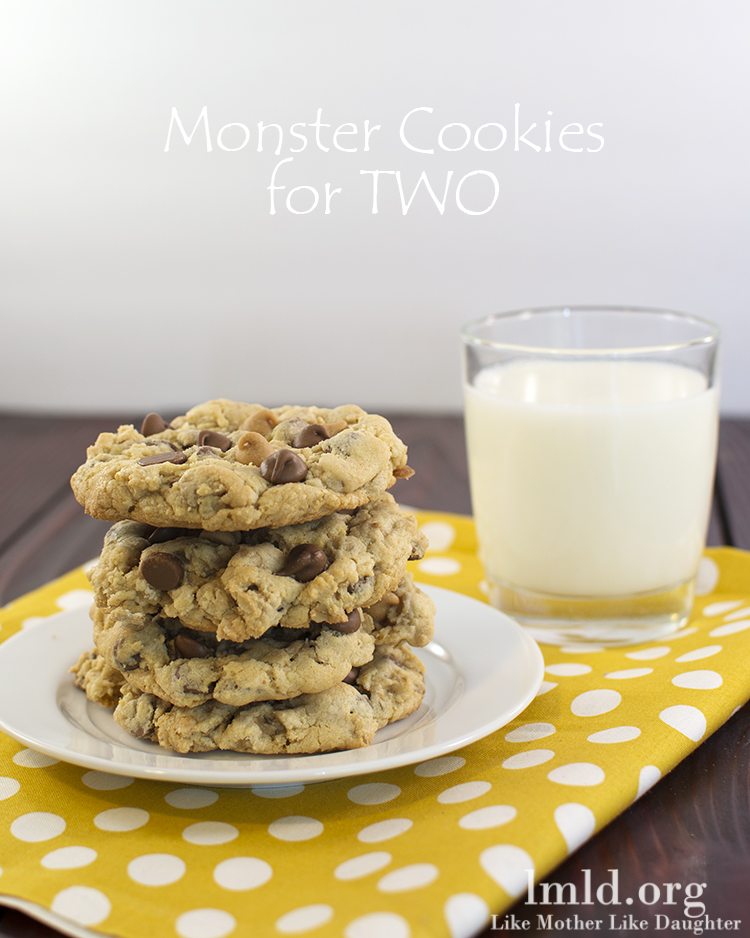 You can also throw in some extra ingredients too – nuts, raisins, whatever you have around the house really. I didn't have m&ms when I made these so I decided to toss in some peanut butter chips instead. Like I said, use whatever you have around.
Once again this is a perfect recipe for two. A monster cookie for two recipe! It makes just 4 cookies, so you can share the cookies with a friend, or gobble them all up by yourself before anyone else is looking.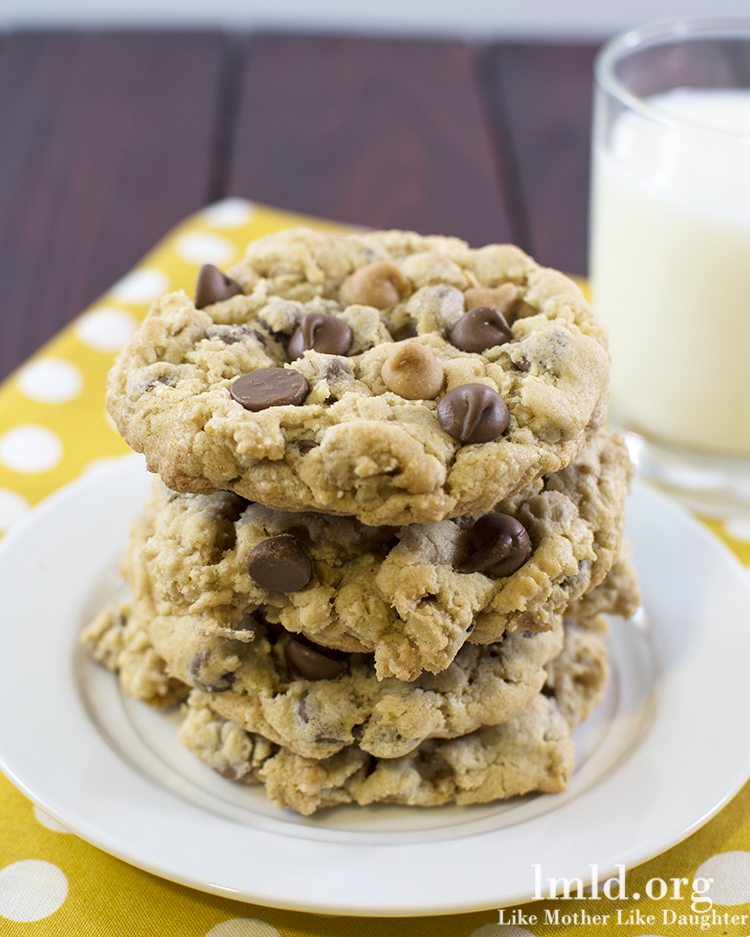 Monster Cookies for Two
Ingredients
2 TBS butter, softened
2 TBS peanut butter
2 TBS sugar
2 TBS brown sugar
1 egg yolk
¼ tsp vanilla
¼ tsp baking soda
¼ tsp salt
¼ cup flour
2 TBS quick oats
2 TBS chocolate chips
2 TBS m &ms (or peanut butter chips)
Instructions
Preheat your oven to 350 degrees.
Cream together your butter, peanut butter, sugar and brown sugar until well mixed.
Add in your egg yolk and vanilla and mix well.
Add in your dry ingredients, your baking soda, salt and flour and stir everything to combine.
Mix in your chocolate chips and m&ms until fully incorporated.
Bake for about 10 minutes until cookies are set and lightly golden.
Allow cookie to rest for about 10 minutes on baking pan before moving to a cooling rack.
Enjoy these delicious cookies warm dipped in cold milk!