I always go back and forth between what I think the best flavor combos are, but if it comes down to it, I think my very favorite is chocolate and peanut butter. This no churn peanut butter fudge ice cream is the perfect way to combine those two.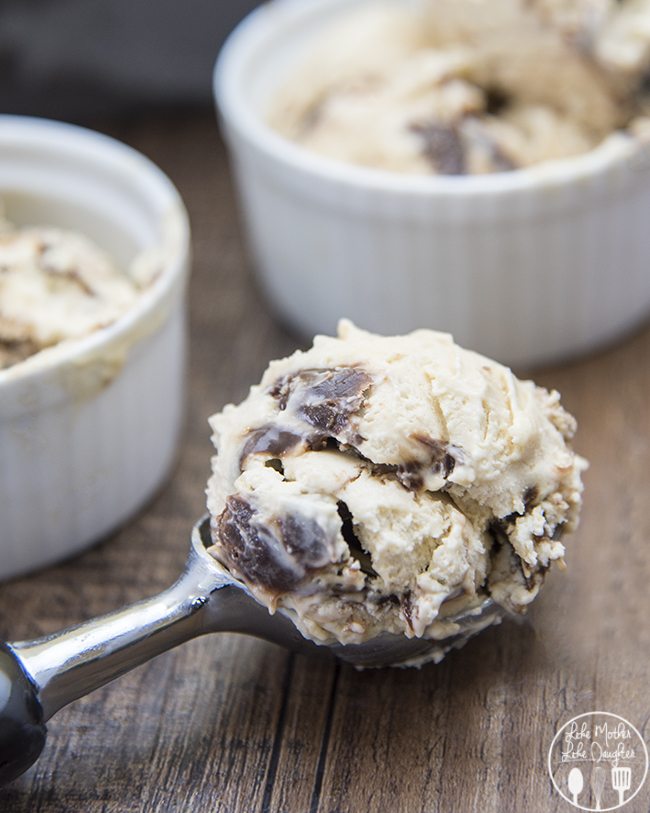 You only need 4 ingredients to make this delicious creamy ice cream. Its got a simple peanut butter ice cream base made with whipping cream, sweetened condensed milk and peanut butter. Then you swirl some hot fudge throughout and let it all freeze up for a few hours. I used homemade hot fudge, but you can buy a jar from the store too.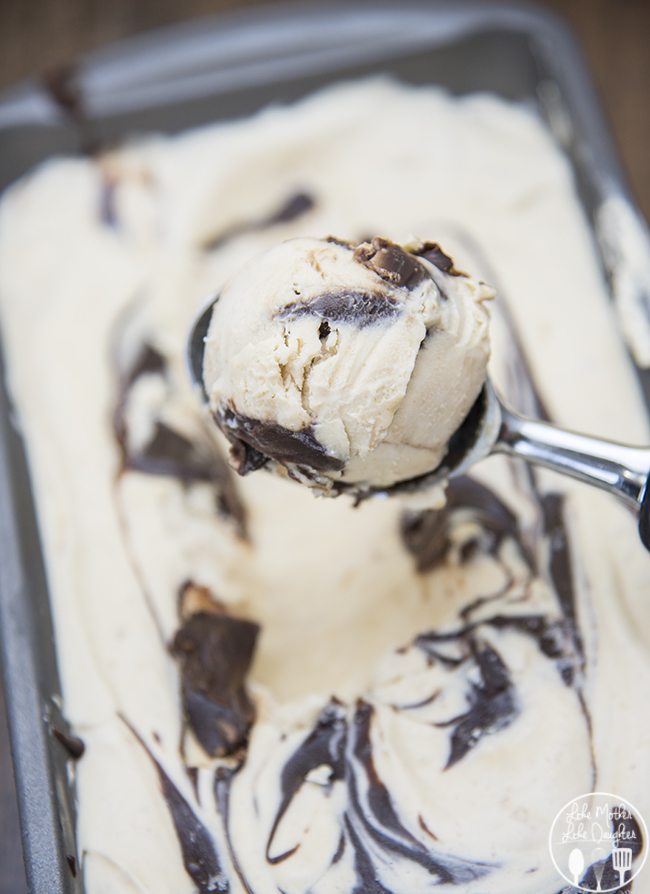 No Churn Peanut Butter Fudge Ice Cream
Ingredients
2 cups whipping cream
1 14oz can sweetened condensed milk
½ cup creamy peanut butter
½ cup hot fudge sauce
Instructions
In a larger bowl, beat your whipping cream for about 5 minutes on a high speed till a whipped cream, with stiff peaks.
In another bowl, mix your sweetened condensed milk and creamy peanut butter.
Carefully fold your sweetened condensed milk into your whipped cream.
Pour ⅓ of your ice cream mixture into a 9×5 in loaf pan.
Take ⅓ of your hot fudge sauce and drizzle it over the ice cream. Swirl into the ice cream with a toothpick or knife.
Repeat with additional third ice cream, and third hot fudge. Repeat with remaining ice cream and hot fudge.
Cover tightly and place in a freezer for at least 6 hours, or overnight.