This shop has been compensated by Collective Bias, Inc. and its advertiser. All opinions are mine alone. #SnackPackMixins #CollectiveBias
I already know that because we have a baby this Valentine's day is going to be a little more low key for Nate and I. And that's okay.  A fun evening spent in with my two favorite boys could be perfect. A delicious homemade fancy dinner for two, a simple but elegant dessert, followed by putting the baby to bed and enjoying a movie while cuddling. Sounds about right to me.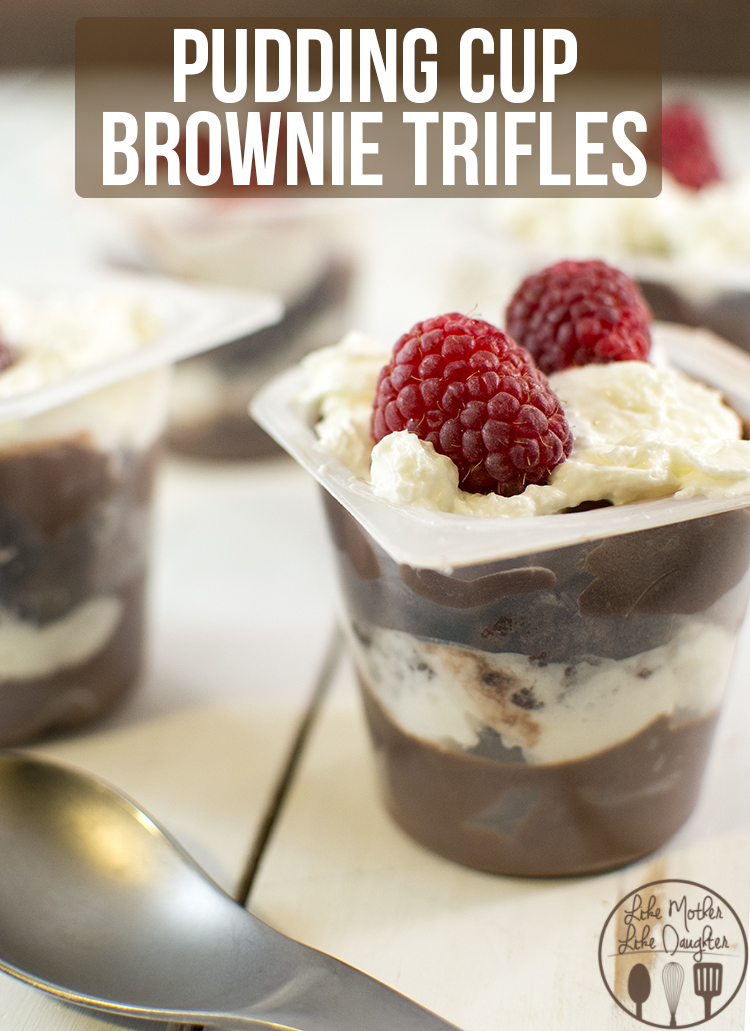 The easy to make dessert that I was talking about? That's where Snack Pack Chocolate Pudding Cups come in. Most of the work is already done for me, I just need to whip up a small batch of brownies (or buy some brownie bites from the store), grab some Reddi Wip and some fresh raspberries (my favorite!) and I'm ready to make these delicious pudding cup brownie trifles for our Valentine's day dessert!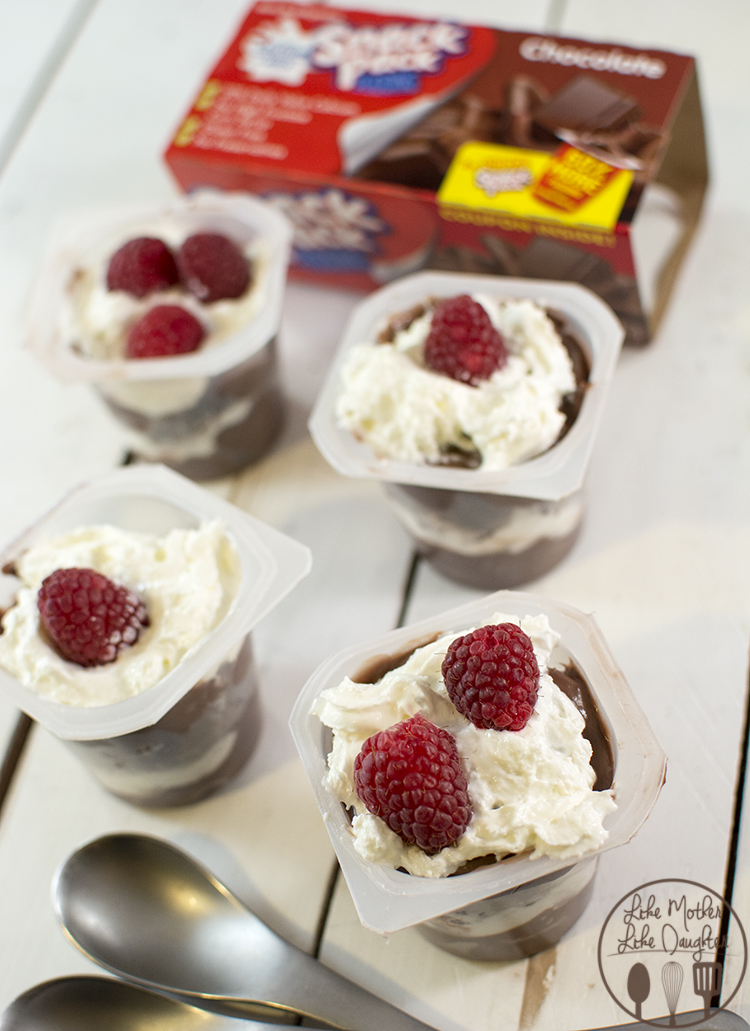 Well, of course I needed to make a trial run of these delicious desserts this week to make sure I could make them quick and easy for the real deal next week. So I just headed to Walmart and grabbed some Snack Pack Pudding Cups, some Reddi Wip, some raspberries and a box of brownies.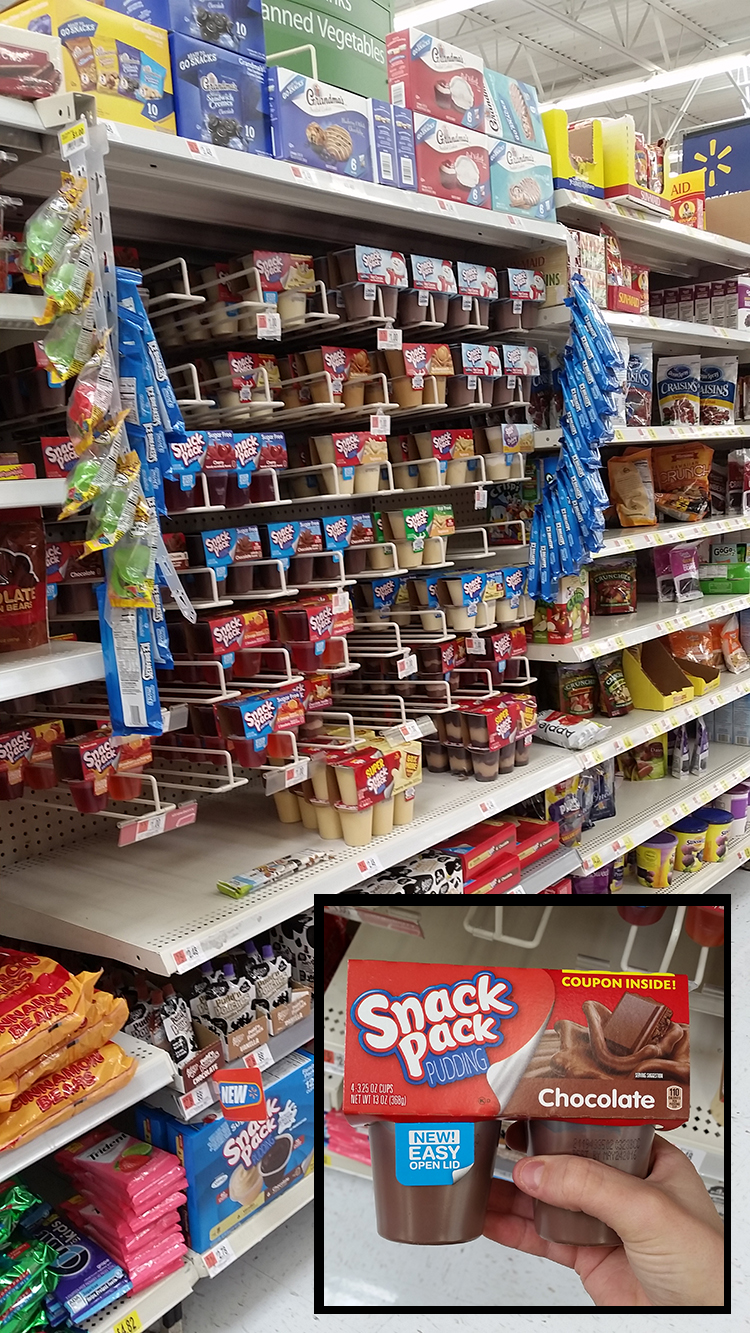 Pudding Cup Brownie Trifles
Ingredients
4 chocolate Snack Pack Pudding Cups
1 cup chopped up brownie bites
Reddi Wip
12 raspberries
Instructions
Open your pudding cups and scoop out the chocolate pudding into a medium sized bowl. Wipe the edges of the pudding cups clean.
Put 1-2 TBS pudding back into the bottoms of your pudding cups.
Spray a layer of Reddi Wip over the top of the pudding.
Sprinkle 5 or 6 small brownie pieces over the whipped cream (enough to have a layer).
Repeat with another layer of chocolate pudding and another layer of Reddi Wip.
Top each with 3 raspberries.
Enjoy this delicious but simple chocolate dessert!