This brownie batter dip tastes just like eating real brownie batter without the raw eggs! Its chocolatey creamy deliciousness. Perfect with pretzels, cookies or fruit!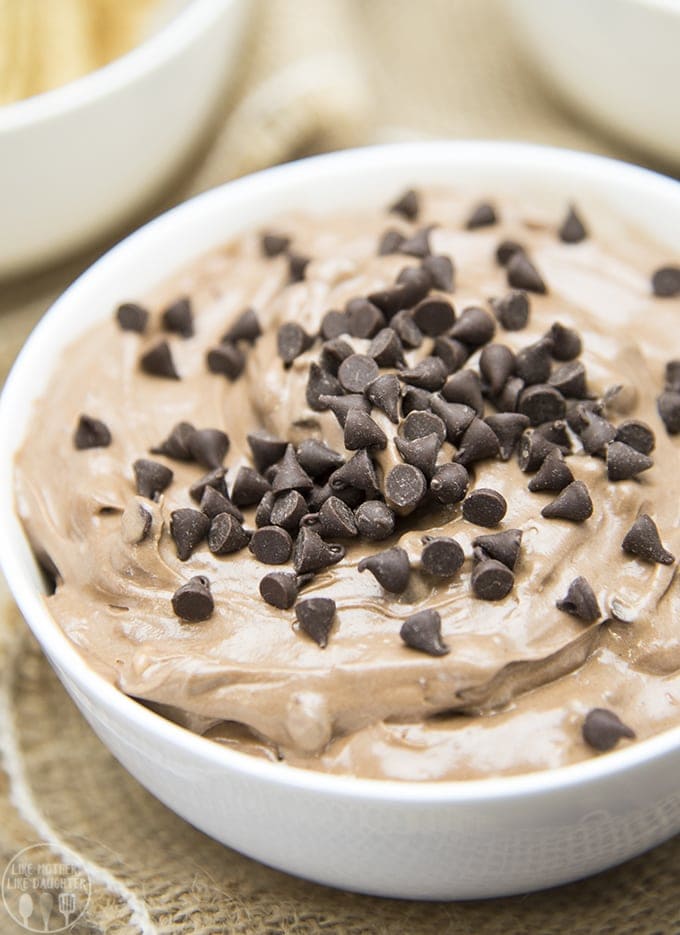 I love all things brownies, and even brownie batter. But wanting to avoid consuming too many raw eggs – this brownie batter dip is the perfect thing. It tastes just like real brownie batter. Its chocolatey, creamy and totally delicious. And it has zero eggs in it, so its perfect for those with egg allergies or any of us who just love the taste of brownie batter.

This delicious dip is easy to make too because it uses an actual brownie mix for the base and the delicious brownie flavor. I added in some cream cheese and some cool whip too (so make sure to keep it in the fridge before consuming) to make it super creamy and good.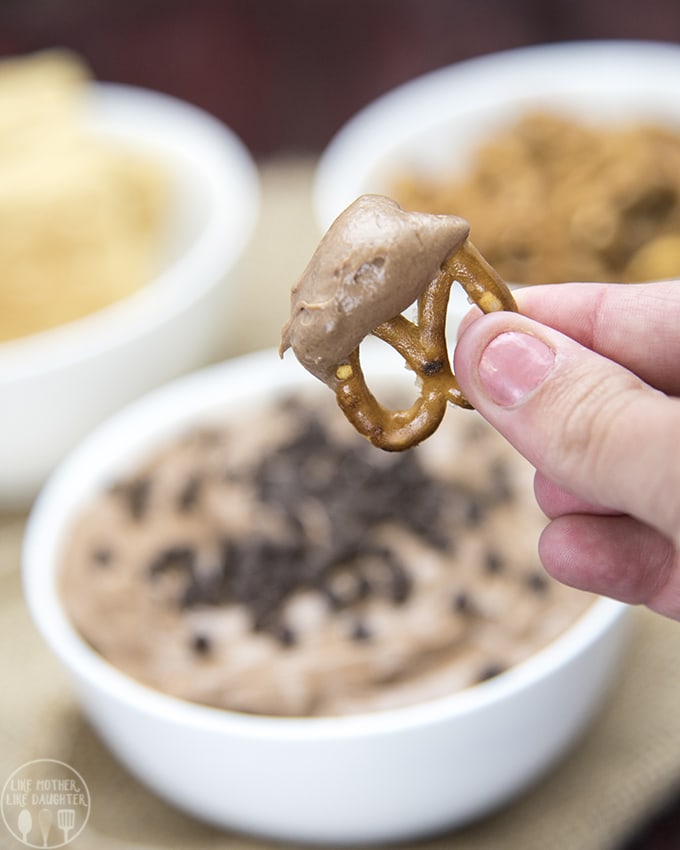 I took my dip to a pot luck I went to a couple weeks ago, and its a good thing, because this recipe makes a LOT. Although its definitely good enough that you could eat it by the spoonful (I know I ate a few) it makes plenty to share, so you'll want to make this for your next football watching party, movie event, or just when you're having friends over to play some games.
I served mine with a few different dipping options, pretzels, graham crackers and strawberries. But nilla wafers, chocolate chip cookies, and lots of other options would taste great too!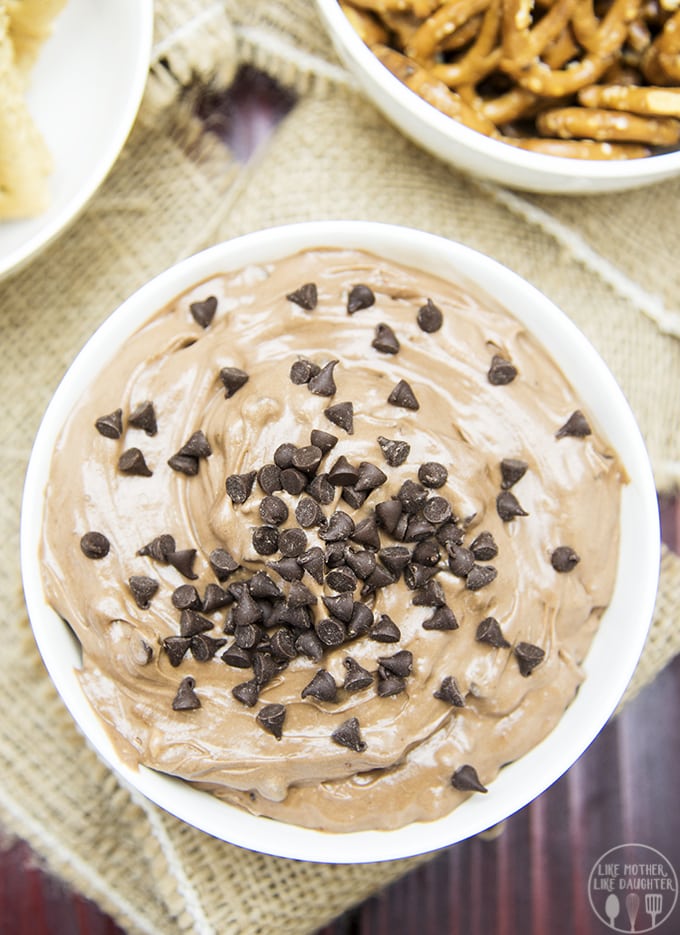 Brownie Batter Dip
Ingredients
8 oz cream cheese
8 oz cool whip
1 18.4 oz box brownie mix (dry)
2 TBS cocoa powder
¼ cup milk
1 cup mini chocolate chips (optional)
Instructions
Combine your cream cheese, cool whip, brownie mix, cocoa powder and milk in a large bowl.
Stir until everything is creamy and combined.
Mix in chocolate chips if desired, and sprinkle some on top for decoration too.
Serve with whatever you want to dip in it - cookies, pretzels, fruit and more.
If you like this brownie batter dip, then I think you'll love my cook book (affiliate link)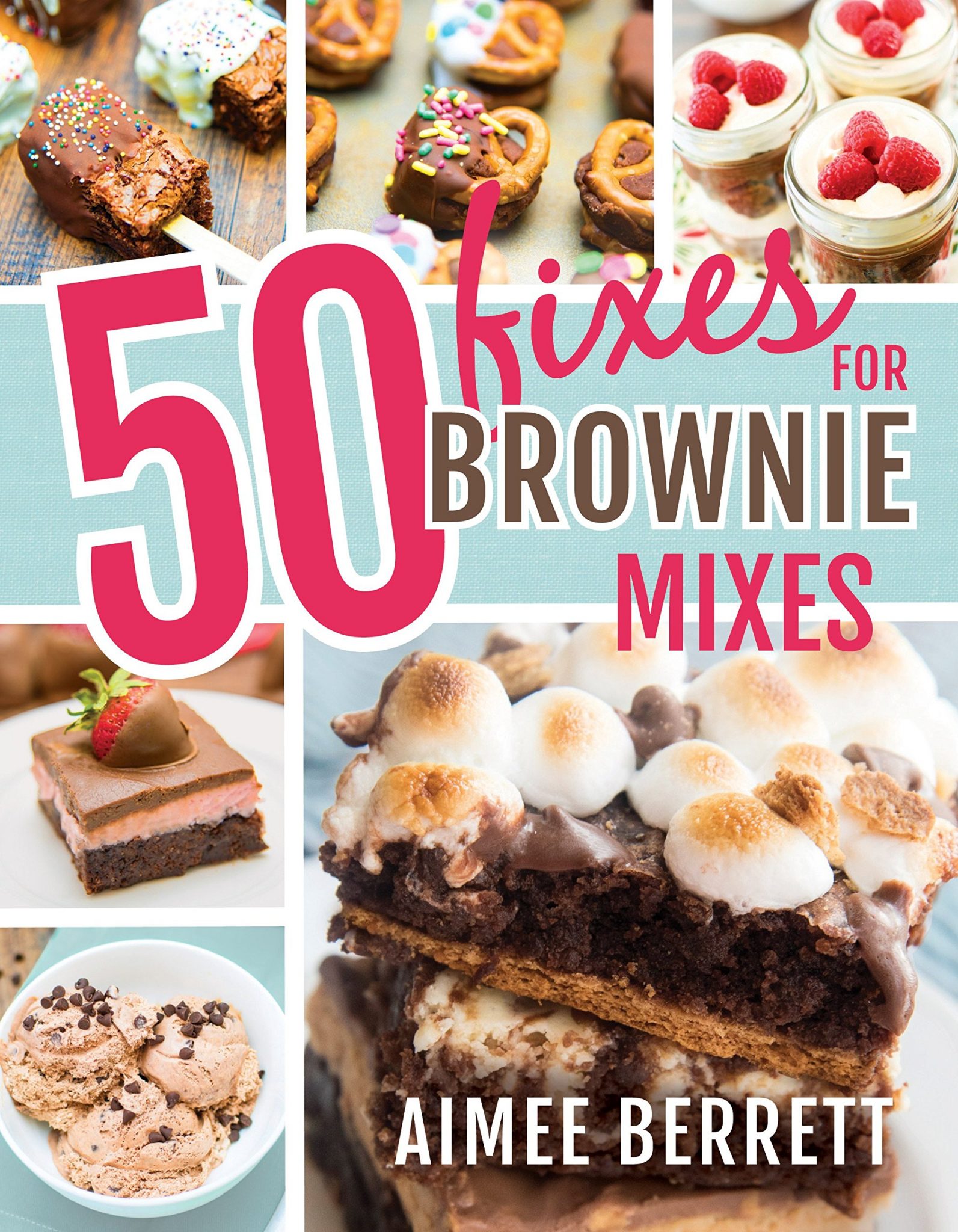 and these delicious ideas as well
15 ways to Jazz Up Boxed Brownies!