This delicious and colorful rainbow fruit salad is the perfect salad to share at a party or potluck. Its coated in a simple honey lime glaze to add just a little sweetness to the different fruits.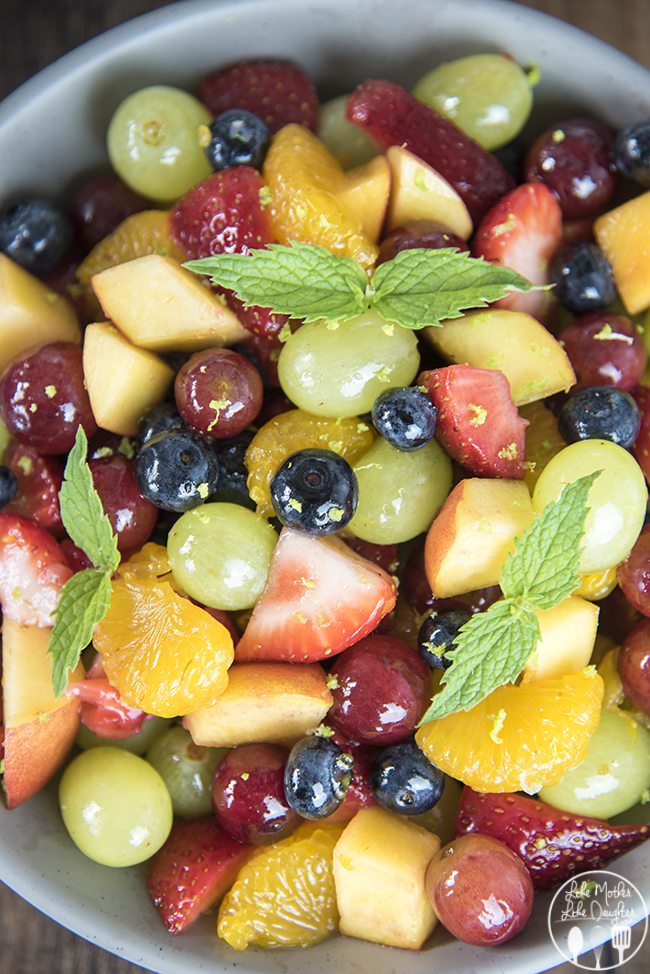 A couple weeks ago I had a church potluck and I needed to bring a salad to share, I saw this rainbow fruit salad from Cooking Classy and decided to make my own version of it. I used red strawberries, mandarin oranges, yellow peaches, green grapes, blueberries and purple grapes.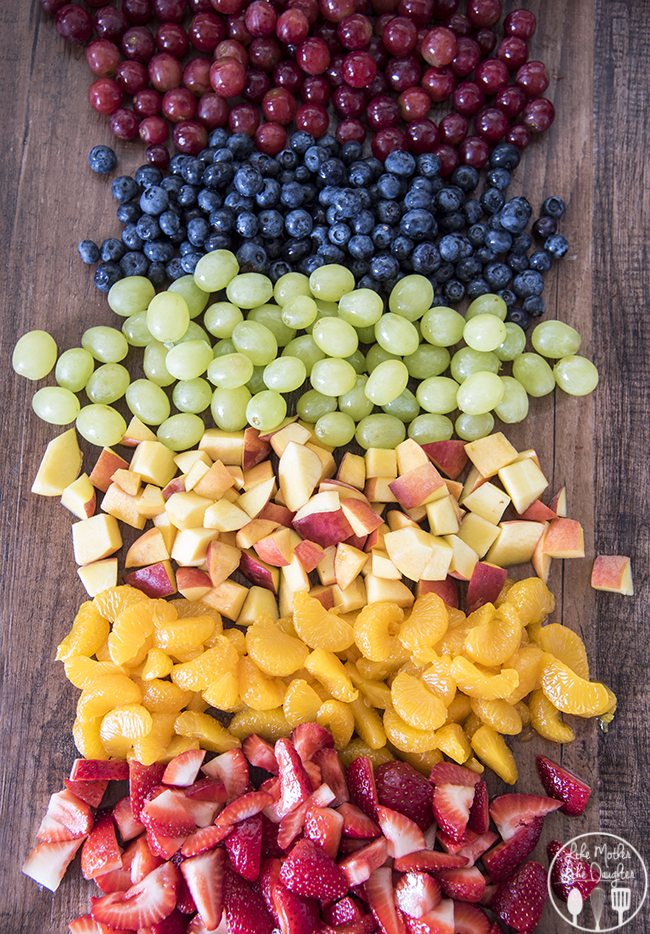 I just love how the bright colors of each of the different fruits come together. Its perfect for summertime when all these fruits are extra ripe and sweet.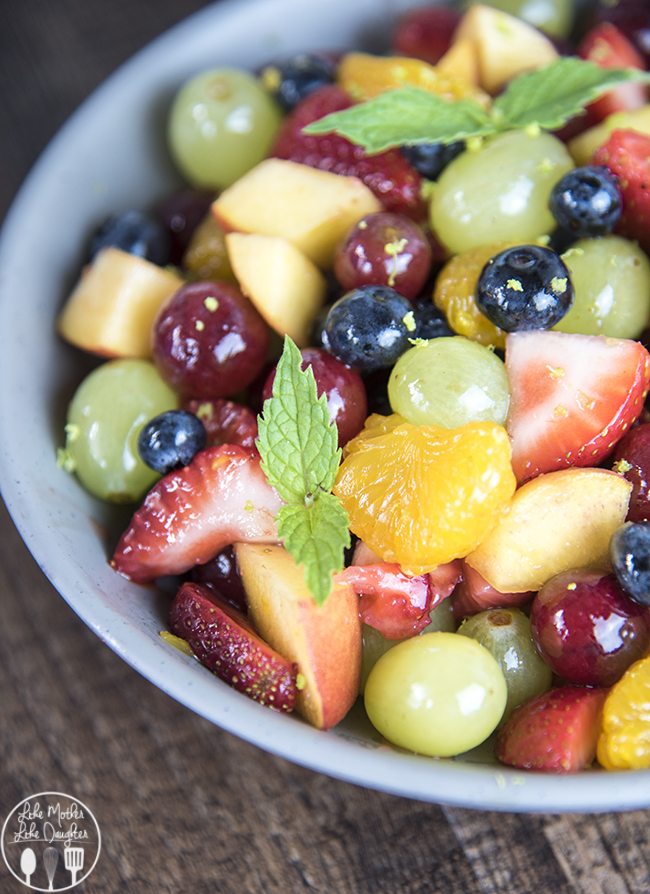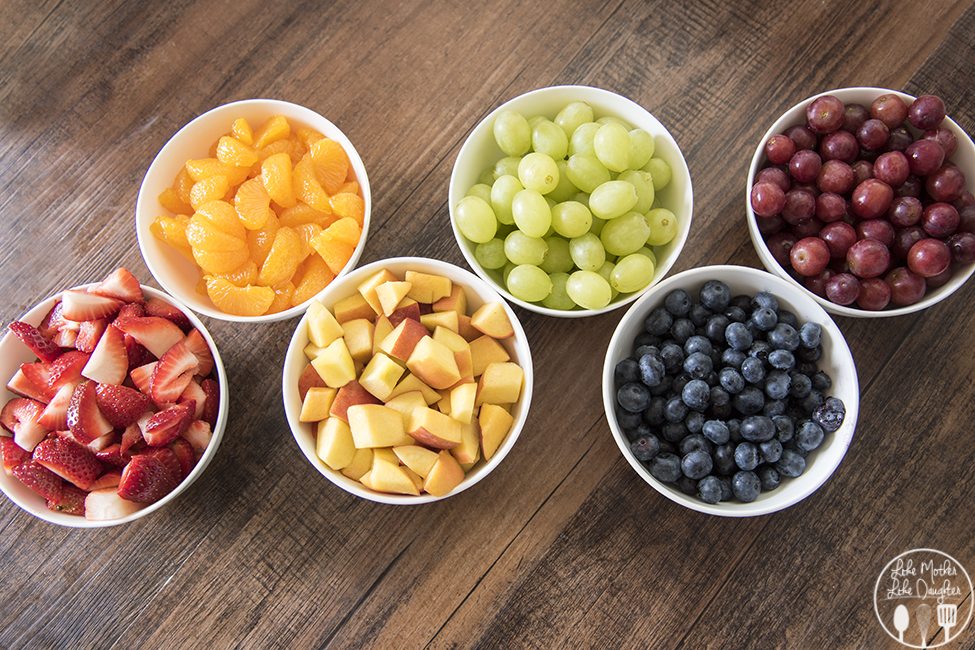 Everyone loved this sweet fruit salad, and I know you will too! I took a HUGE bowfull to the potluck and everyone gobbled it all up. The bowl was almost completely empty when I left.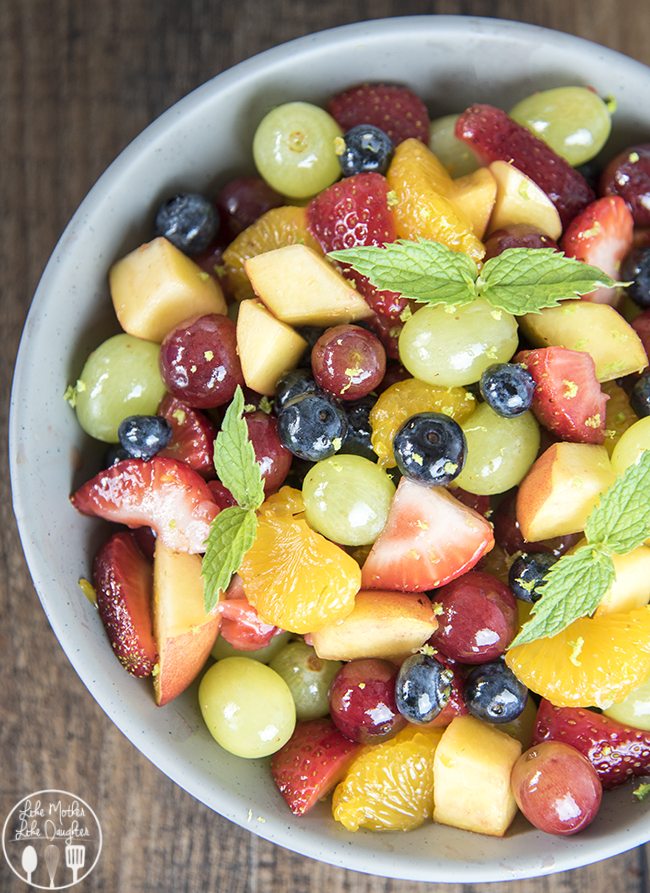 Rainbow Fruit Salad
Ingredients
2 cups chopped strawberries
2 cups green grapes
2 cups red grapes
2 cups blueberries
2 15oz cans mandarin oranges, drained
2 cups chopped peaches
For the Honey Lime Glaze:
¼ cup honey
zest of 1 lime
juice of 1 lime
Instructions
In a large bowl, mix together your strawberries, grapes, blueberries, oranges and peaches. Stir together to combine.
In a small bowl, stir together your honey, lime zest and lime juice.
Pour your honey lime glaze over your fruit and stir together.
Serve immediately.