Aimee and Nate came to visit us in California for the long weekend over President's Holiday. What a wonderful time we had together. We love being together, and I love having them here. It was short, but we filled it full of activities. We got to play games, visit the beach, they were so happy to enjoy the 80 degree weather we had but most of all we were just happy to spend time together.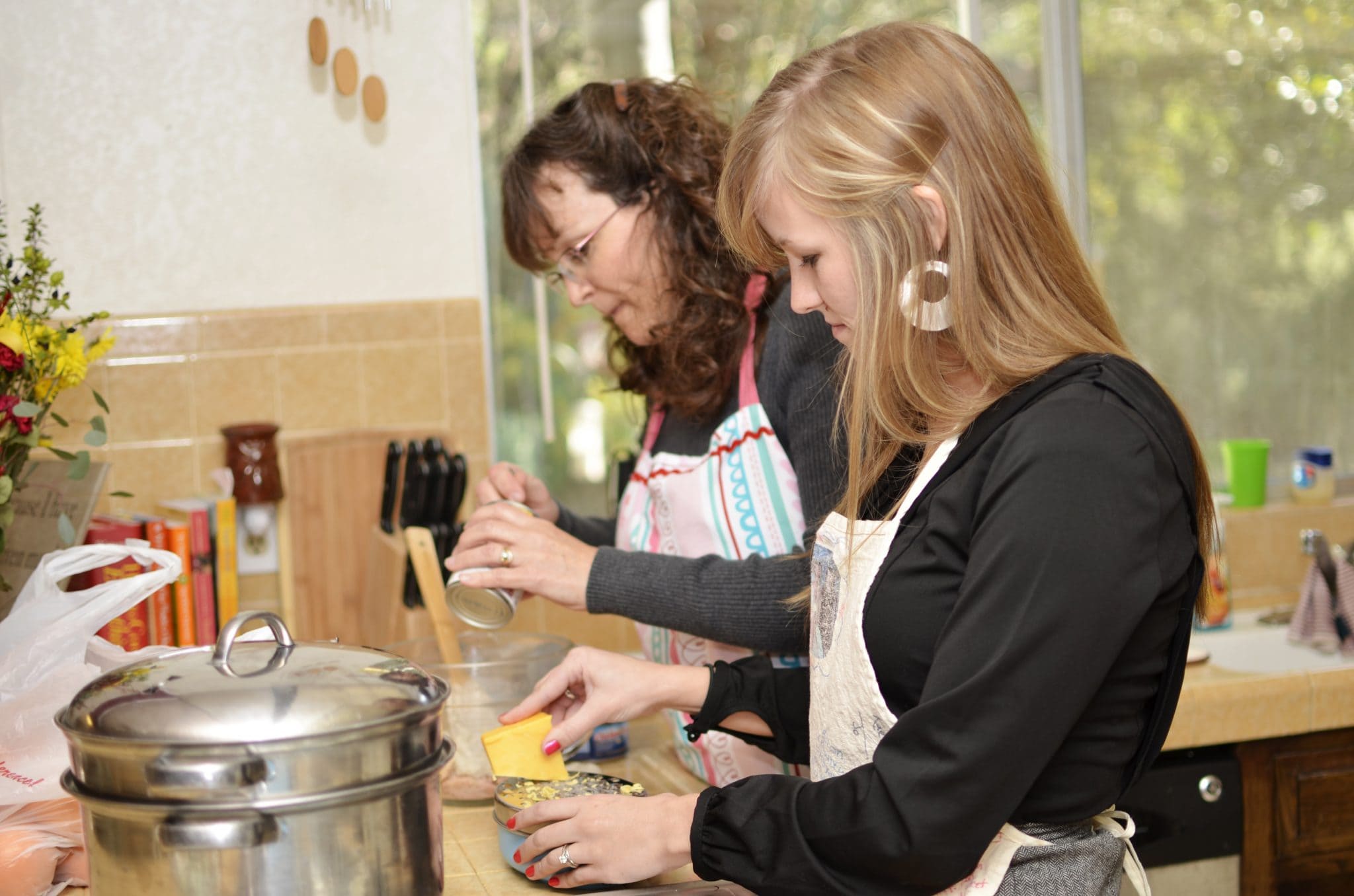 One of the activities we enjoyed together was preparing a family dinner together.  We chose tuna casserole because it was a regular dinner in our home while the children were growing up.  This recipe was a favorite and a simple dinner.  I hope you can enjoy it.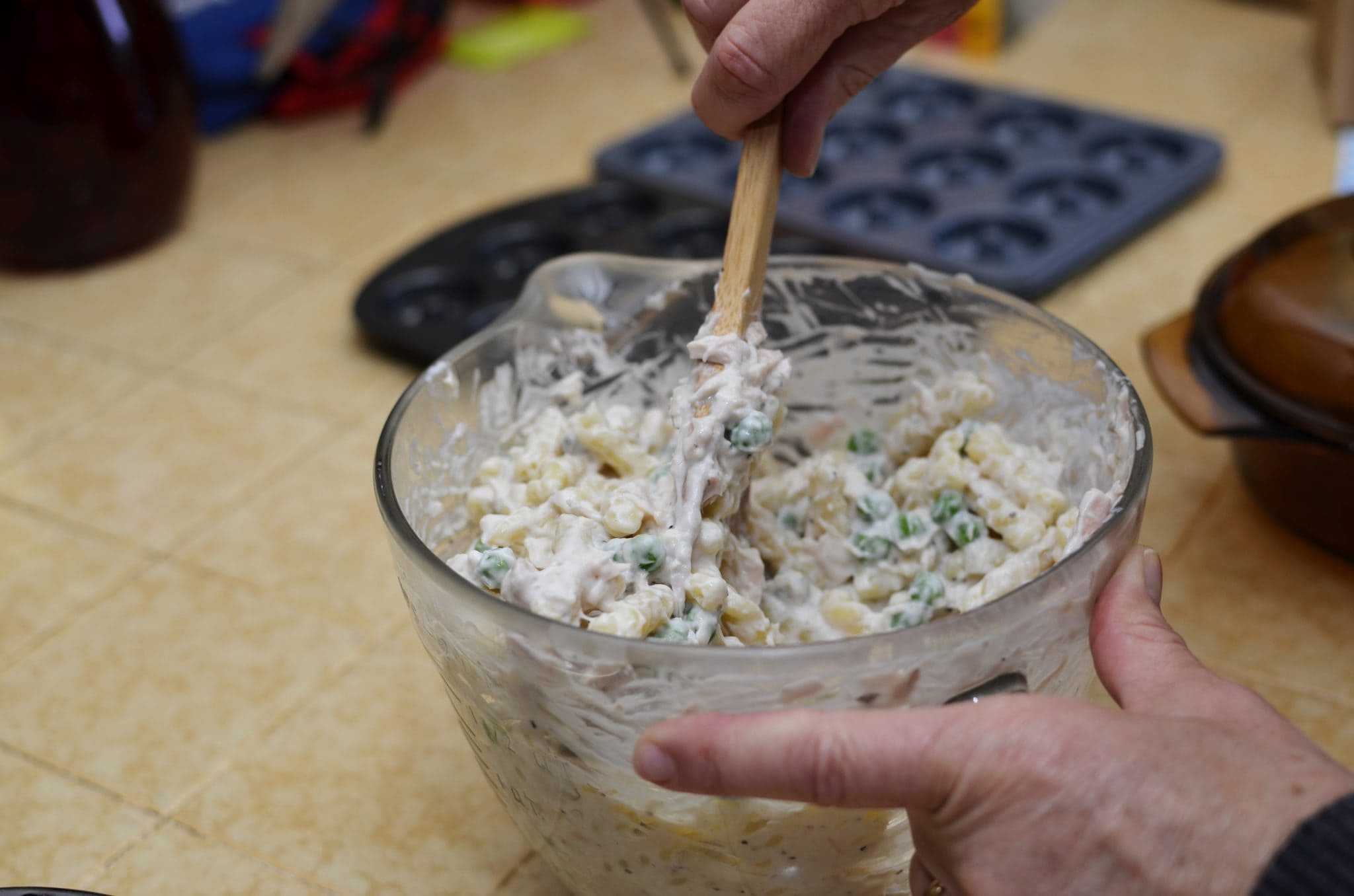 Tuna Casserole
Ingredients
8 ounces short noodles (your favorite – we used gemelli)
1 can tuna fish – drained
1 can mushroom soup
½ can of milk
8 ounces of sour cream
1 cup frozen peas
½ tsp garlic salt (or to taste)
1 tsp pepper
¼ cup of ranch dressing (optional, this just adds an extra boost of flavor, but you can leave it out)
1 cup grated cheddar cheese
Instructions
Cook pasta according to package directions
Mix tuna fish, mushroom soup, milk, sour cream and ranch dressing all together
Add peas, garlic salt, and pepper; mix
Drain pasta and mix into casserole mixture
Put everything into an oven proof casserole dish
Bake in preheat 350 degree oven for 30 minutes
At the 20 minute mark, sprinkle with the cheese and then finish baking for 10 more minute
Serve, (half my family likes to eat it with ketchup)
We hope you like our family casserole; simple but good.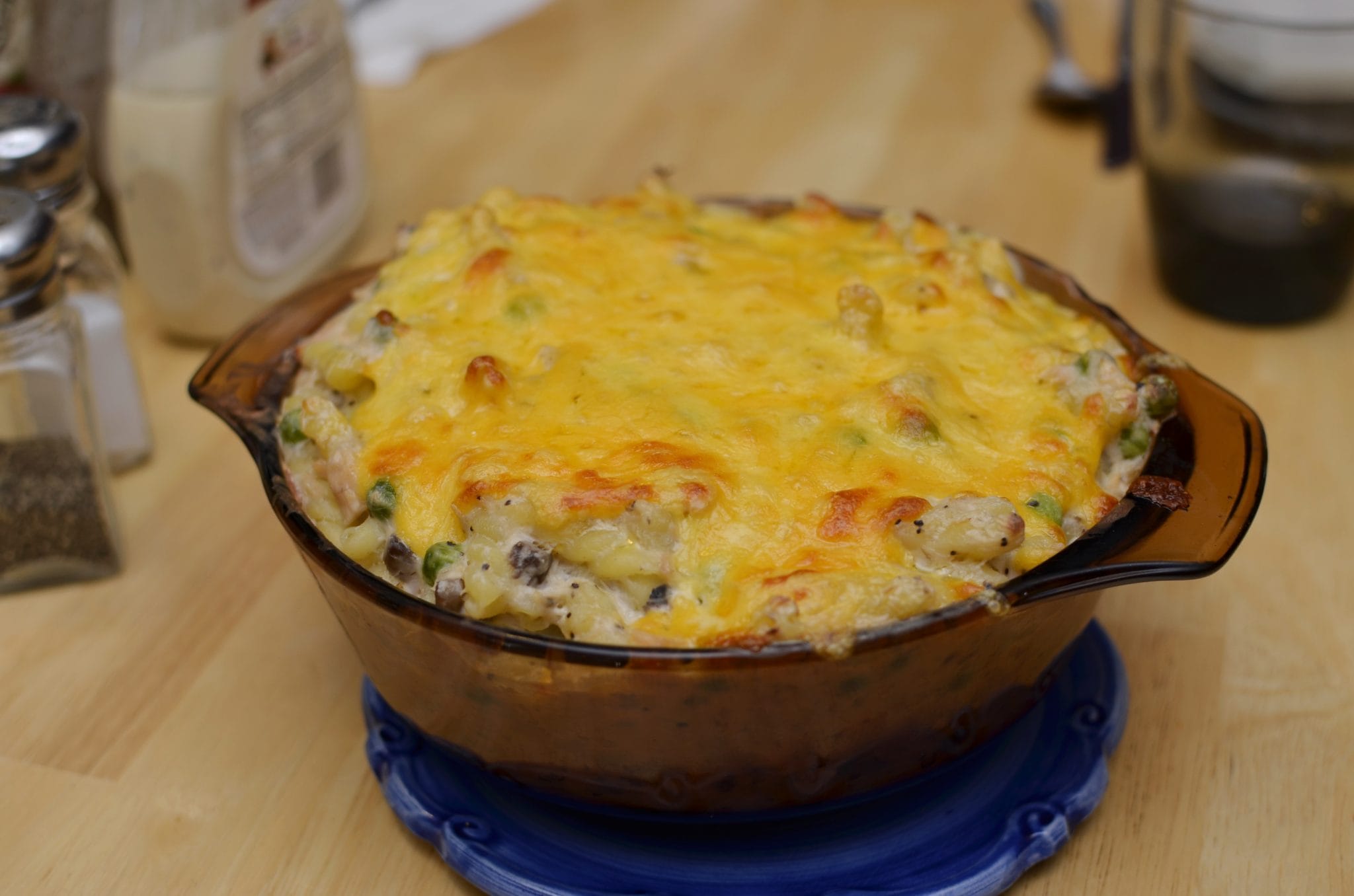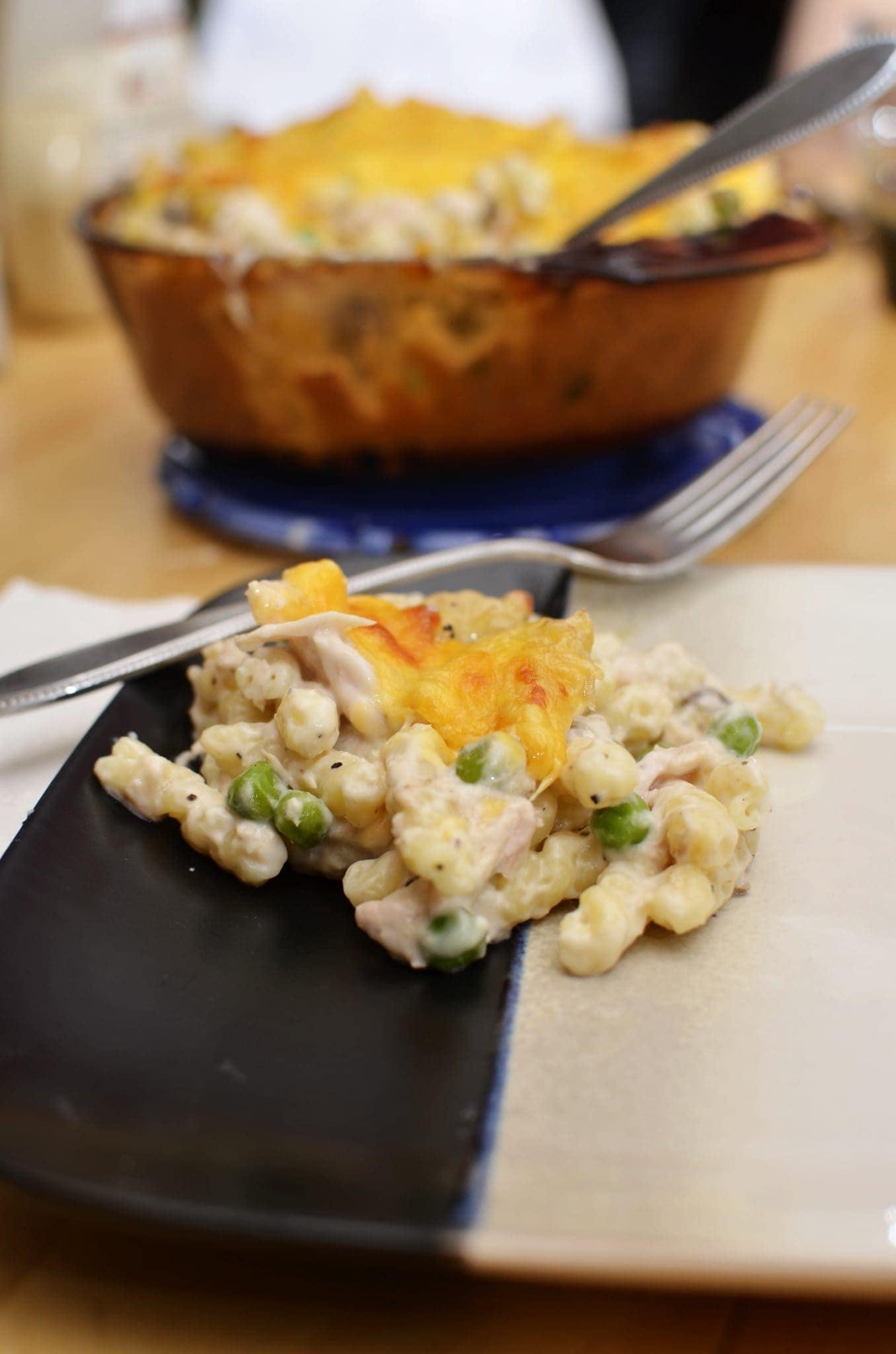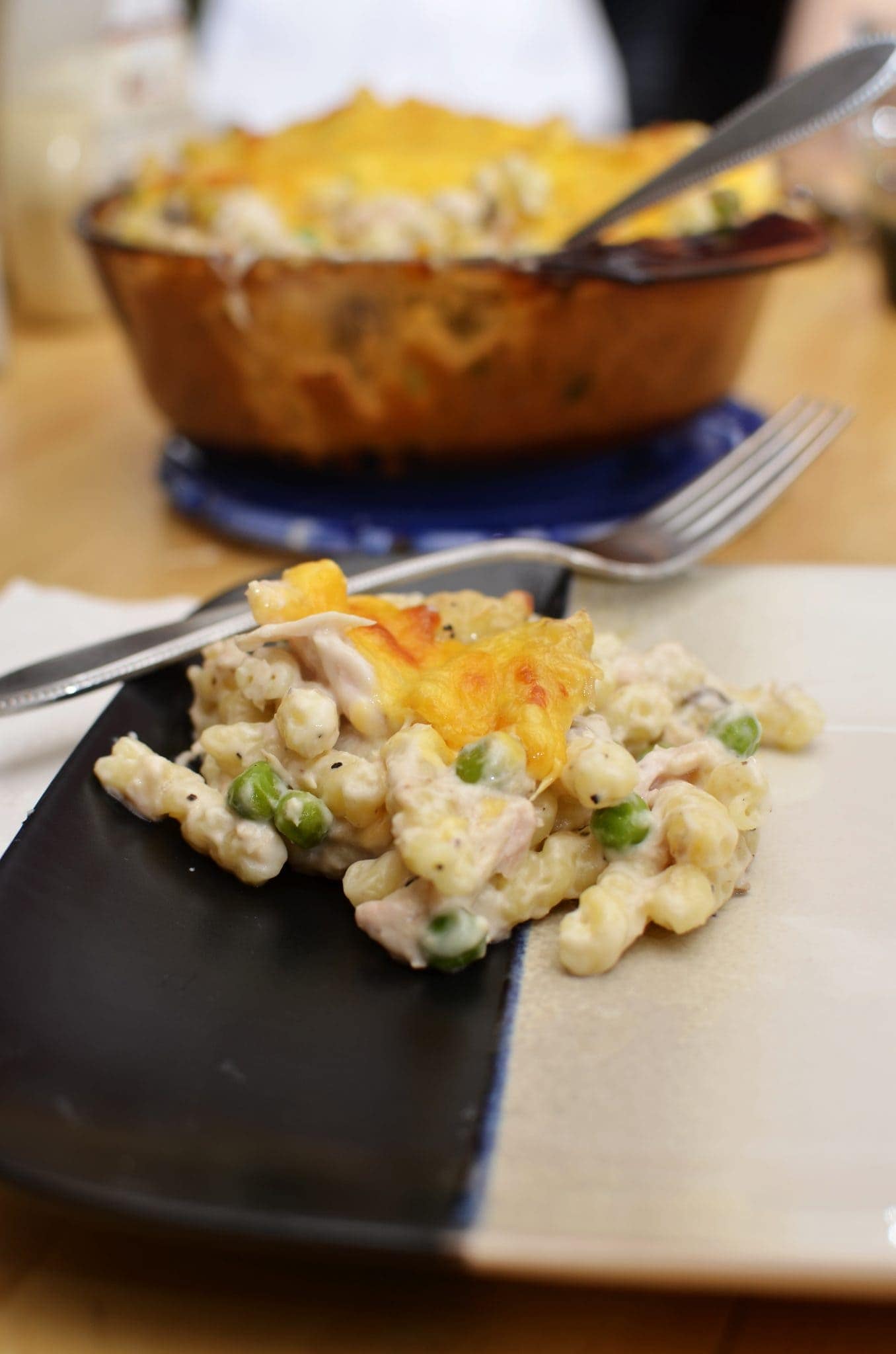 GET READY TO MAKE THIS DELICIOUS PASTA DISH WITH THESE GREAT KITCHEN TOOLS: