** This shop has been compensated by Collective Bias, Inc. and its advertiser. All opinions are mine alone. #SpringIntoFlavor #CollectiveBias
I go through cycles in and out where I'm really good at making a home cooked dinner every night back to the nights where we eat lots of lean cuisines, peanut butter and jelly sandwiches and frozen pizzas. Thankfully I'm in the routine of cooking delicious dinners right now, but the thing that helps me the most with this is meal planning and making easy meals! This cheeseburger casserole is only a few ingredients and is so easy to make, and so delicious too! Its like a burger and french fries in casserole form. You definitely need to add it to your family's meal plan soon!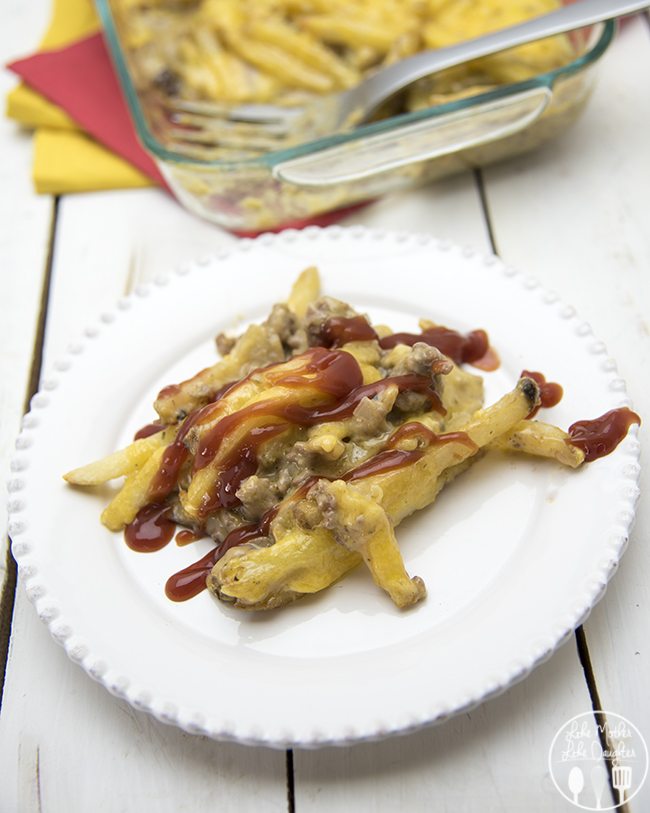 The best thing about this cheeseburger casserole is the french fries that its topped with. I used Alexia Rosemary and Sea Salt fries, which just added the perfect flavor to the casserole. The rosemary flavor really came through and made this casserole even more delicious.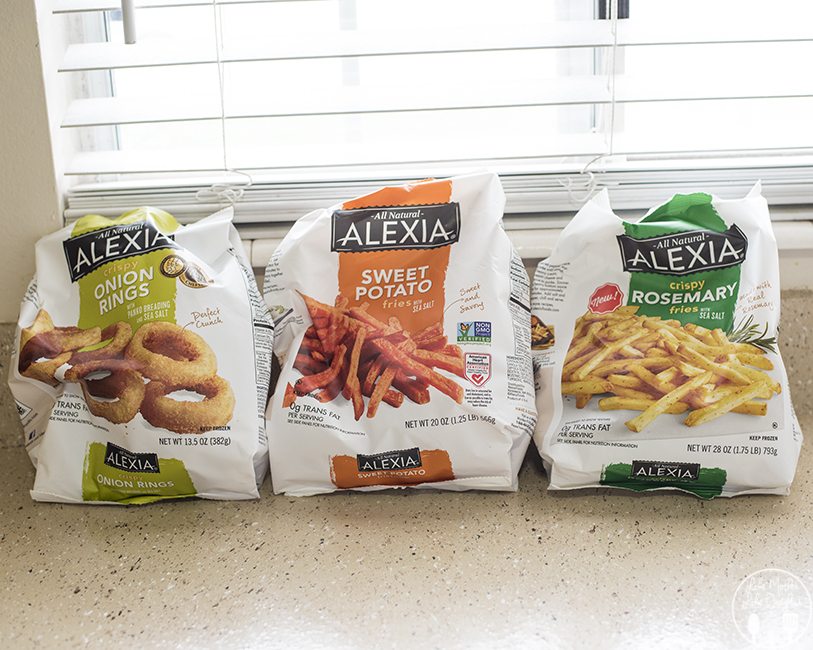 Alexia also has sweet Potato Fries and Crispy Onion Rings and I think any of those would be delicious on top of this tasty casserole too! Plus I love that their made with all natural ingredients and that they are baked to keep them healthier! Alexias products are great for so many other things! I've got 3 different french fry dipping sauce recipes that would be good with any of them to serve them as a side or appetizer, or party dish! I've even seen them used in breakfast and dessert recipes too. YUM!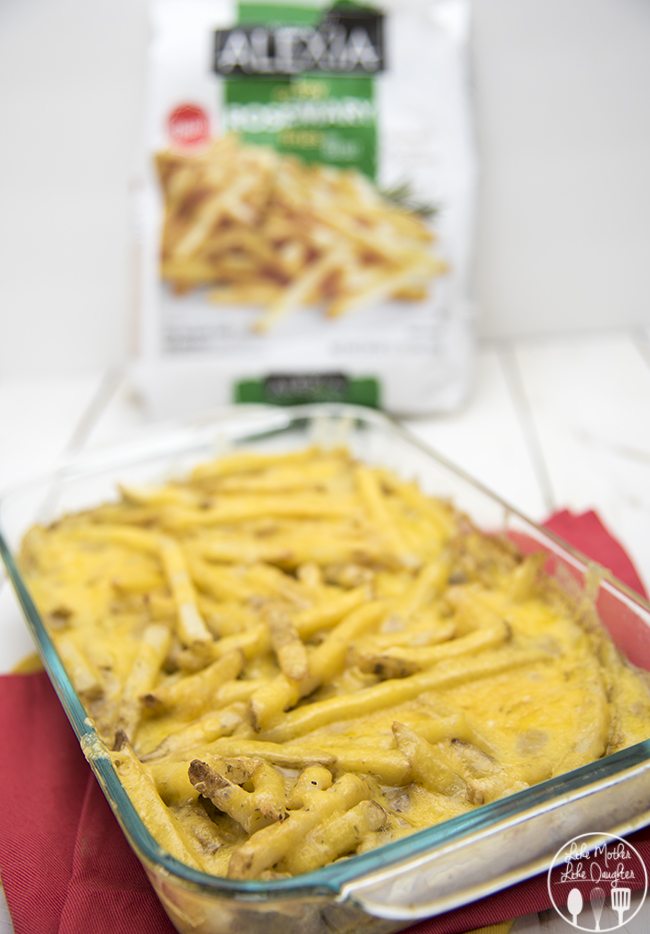 To make this casserole, you just need to head to Walmart to grab your Alexia Rosemary and Sea Salt French Fries, 1 pound of ground beef (or ground turkey to make it lighter!), 1 can of 98% fat free cream of mushroom soup, 1 can of cheddar cheese soup, 8 oz cheddar cheese, 1 small onion, and some fresh garlic.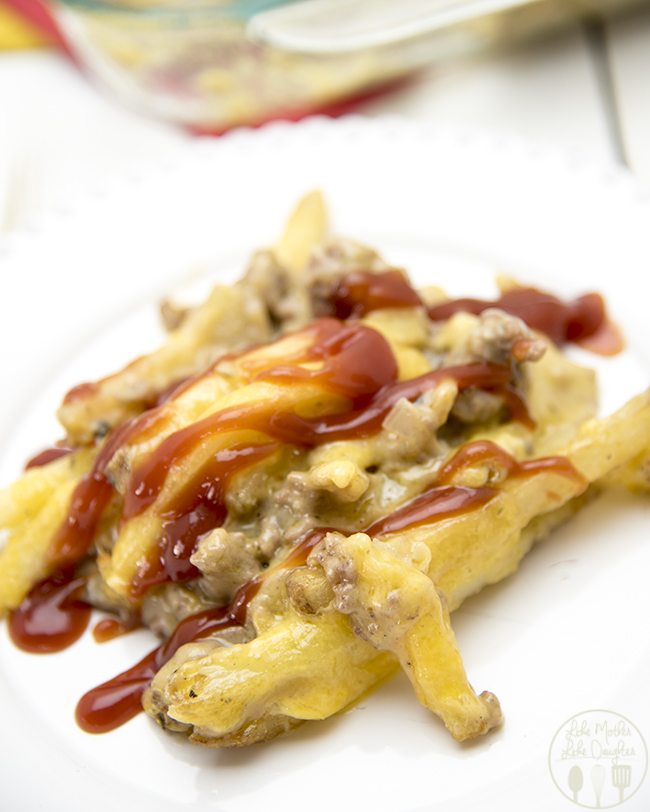 Cheeseburger Casserole
Ingredients
1 pound ground beef (or ground turkey)
½ cup diced onion
½ TBS minced garlic
⅛ tsp black pepper
½ tsp salt
1 can cream of mushroom soup
½ can cheddar cheese soup
4 cups Alexia Rosemary and Sea Salt French Fries
1 cup shredded cheddar cheese.
Instructions
Preheat your oven to 375 degrees.
Saute your ground beef, onion and garlic over medium high heat till your beef is cooked through. Drain the grease and return to pan. Add in your pepper, salt, cream of mushroom soup and cheddar cheese soup and stir everything together.
Pour mixture into a 2.2 liter pan or a 9x13 pan. Spread french fries over the top.
Bake for 30 minutes.
Sprinkle cheese over the top and return to oven to bake for 5 minutes.
Enjoy topped with ketchup if desired.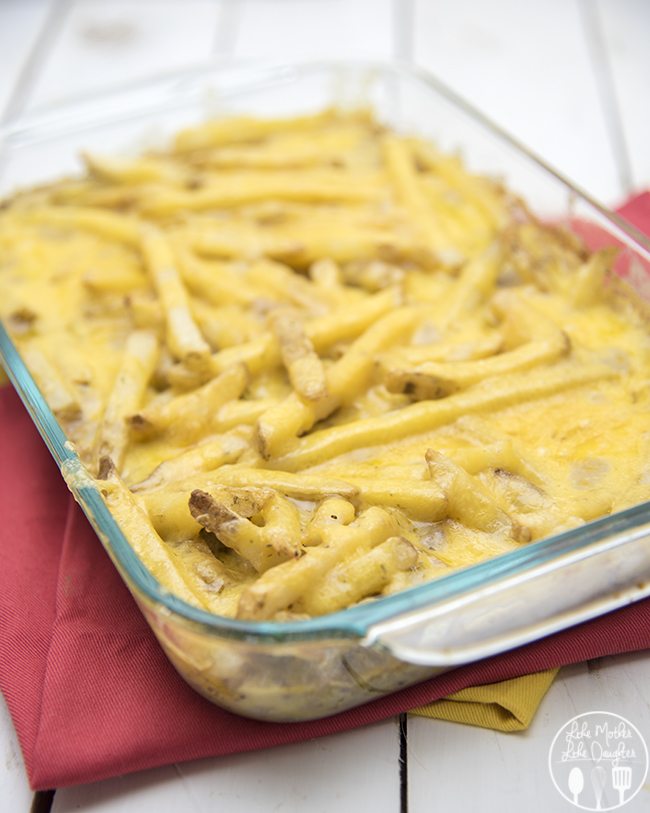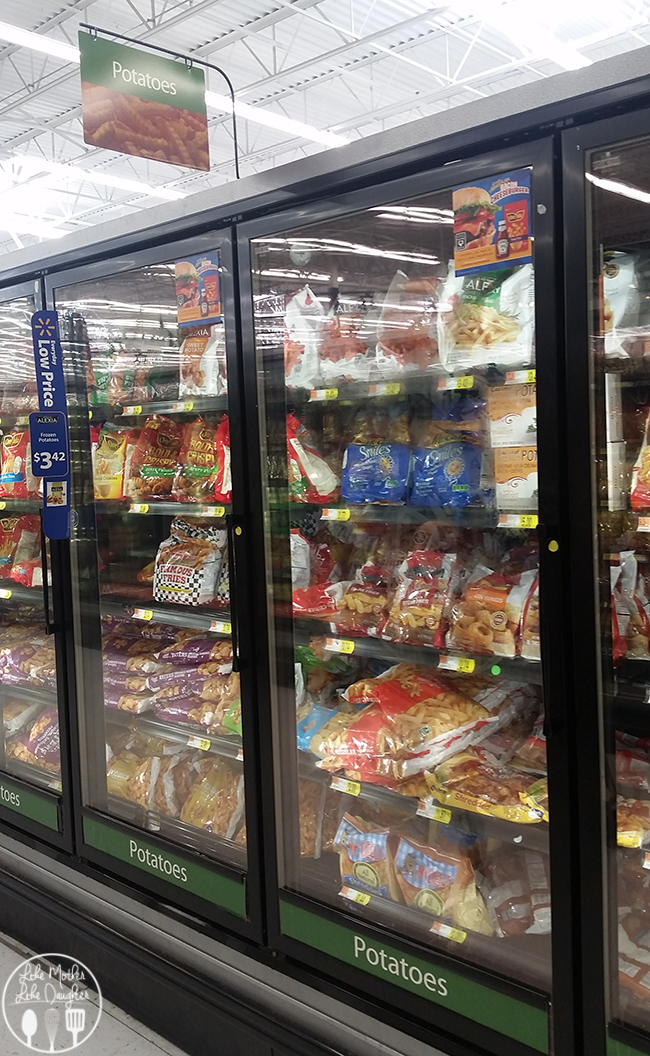 For more casseroles, try these: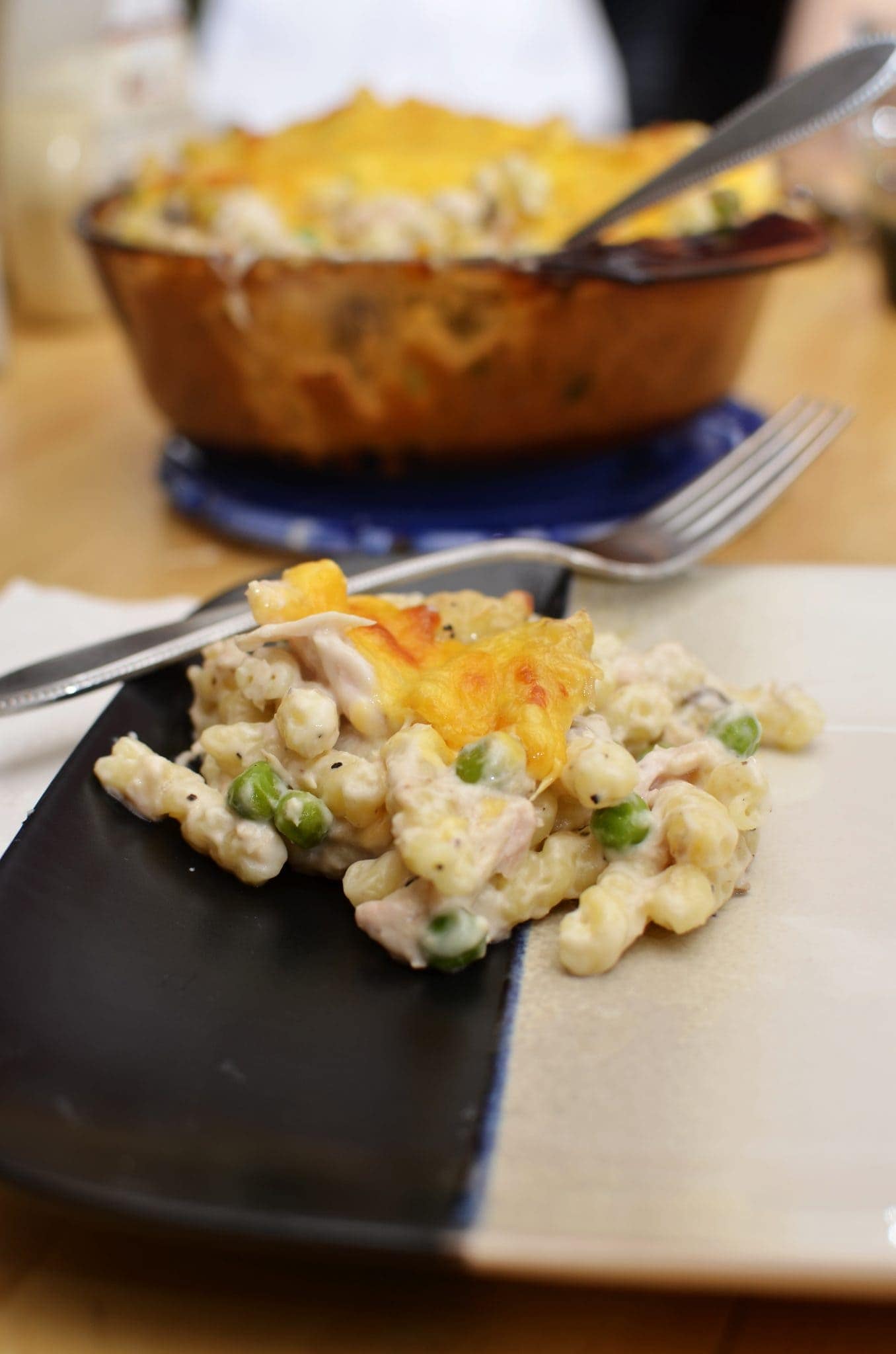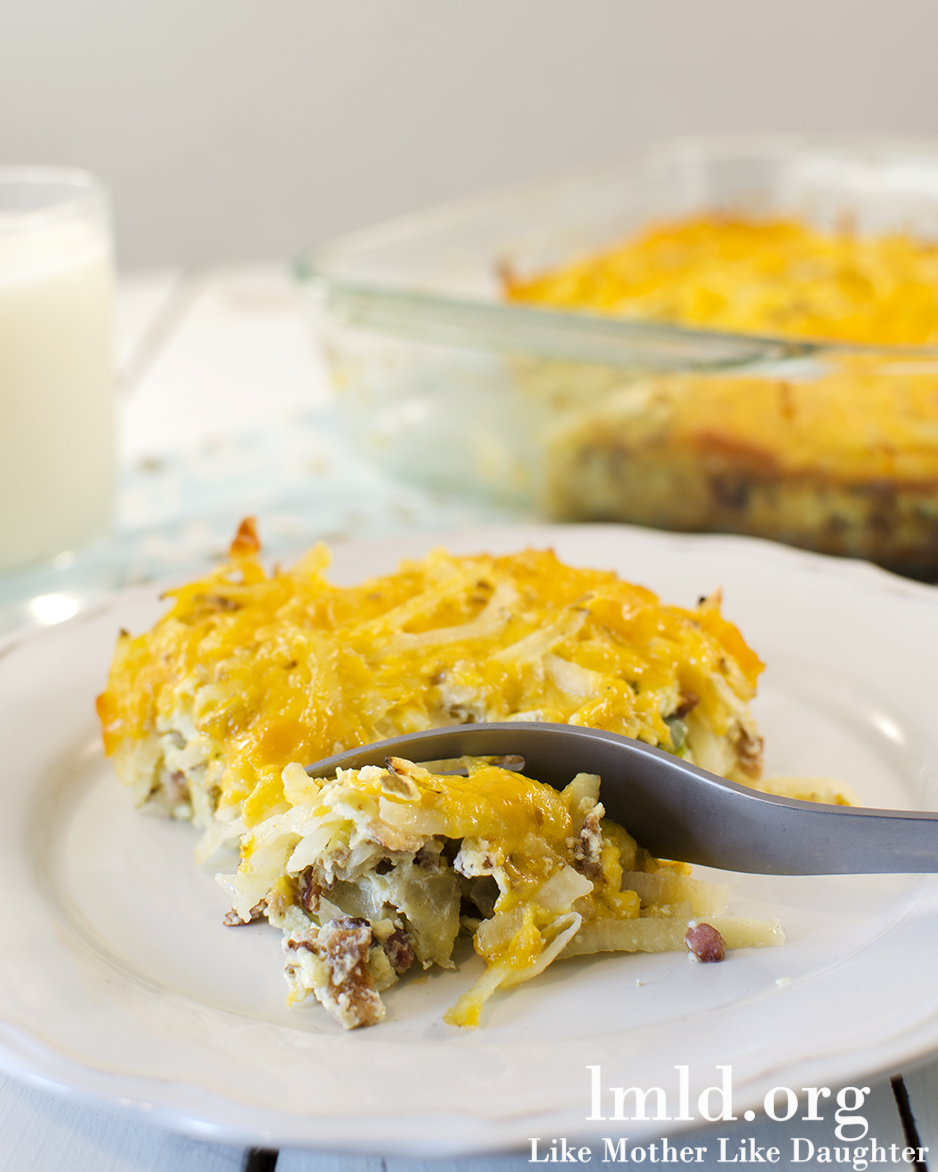 Dutch Oven Beef Enchilada Casserole