Happy National Dessert Day! – let them eat cake.  My calendar has today Oct. 11, 2012  listed as National Dessert Day.  Isn't that just a wonderful calendar to remind you of events such as National Dessert Day?  I think so, any good reason to eat dessert – I mean apparently it is a holiday and we need to celebrate it.  What calendar has National Dessert Day listed on it, my Country Calendar of course.  Every year my mom buys me a calendar and they are always from Country Magazine.  They are beautiful calendars with scenes from all over the United States – for October this year it has a river running through Teton National Park with all the fall colors – I love the picture, I love my calendar, I love my mom, and I love this cake.  I think you will too; love the cake that is but if you knew my mom you would love her too. (go here to get to know why I do)  This recipe is from Isabella at Crumb: A Food Blog (she is from Canada) and I enjoy following her blog because she gives me beautiful pictures and great links to good food.  I want you to know I did not just snatch her recipe, I adjusted it slightly to make it my own, but visit her too over here.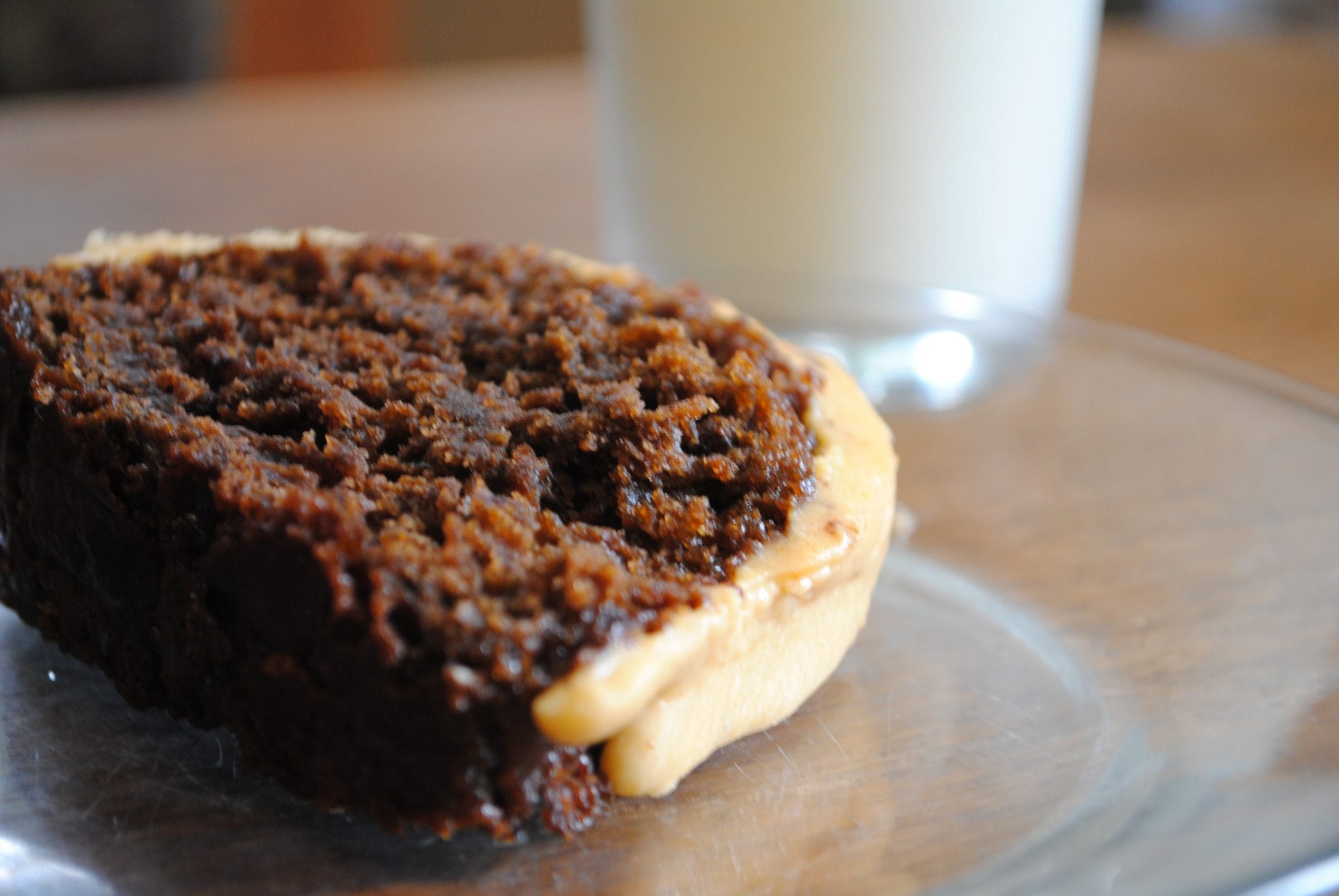 Ingredients: for the cake
1 3/4 cups flour
1 cup sugar
1/2 cup unsweetened cocoa powder
1 1/2 tsp baking soda
1 1/2 tsp baking powder
1/2 tsp cinnamon
1/2 tsp ground ginger
1/4 tsp nutmeg
1/8 tsp allspice
1/4 tsp salt
1 cup buttermilk (I used dried buttermilk – follow the directions on the container)
2 cups pumpkin puree (reserve 2 Tbs for icing)
3/4 cup brown sugar
1 whole egg
1 egg white
1/4 cup plain Greek yogurt
1/4 cup light corn syrup
1 Tbs vanilla extract
Directions: for the cake
1. Preheat your oven to 350 degrees.  Grease a bundt pan, (I used a spray on oil), then dust lightly with flour, tapping off the extra flour.
2. In a large mixing bowl, mix together the buttermilk, pumpkin, and brown sugar until smooth.  Add the eggs and mix again.  Add the yogurt, corn syrup, and vanilla, and mix again until smooth.
3. Add the dry ingredients all at once and fold in gently ( I used a spatula at this point – not my hand mixer)
4. Pour evenly into your bundt cake pan and gently tap on the counter to even out the batter.
5. Bake in your oven for 1 hour to 1 hour and 15 minutes until done.  Use a skewer to insert in the center to test for doneness.  It should come out with just a wet crumb or two when finished.  Mine was done at an hour.
6. Place on cooling rack upside down for 10 minutes before removing pan.  After 10 minutes remove pan and let cool completely before frosting.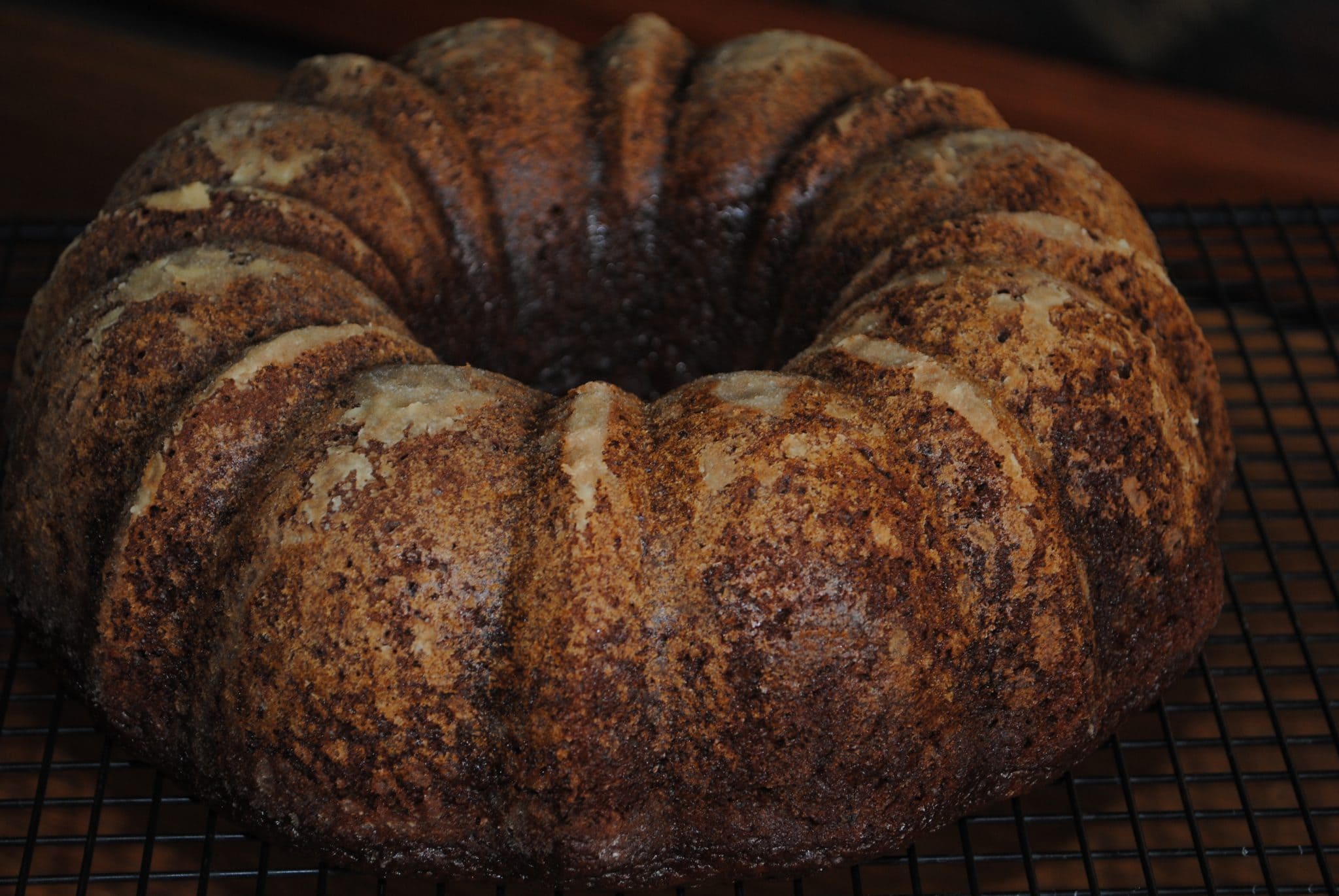 Ingredients: for frosting  (this frosting is soooooo good)
2 Tbs butter
2 Tbs pumpkin puree (from your reserve)
1 to 2 Tbs half and half (depending on how thick it gets after mixing in the powdered sugar)
1/2 tsp vanilla
1/4 tsp nutmeg
1 3/4 cups to 2 cups powdered sugar
Directions: for frosting
1. Melt butter in a saucepan over medium to low heat on your stove top.  Watch it and let it brown ever so slightly and remove immediately from the stove.  You do not want burnt butter, just browned.
2. In a medium bowl add pumpkin puree, half and half (I started with the 1 Tbs and added more later), vanilla, and nutmeg and mix.
3. Add butter to the above mix, and mix until well blended. (I used a whisk to mix with)
4. Add powdered sugar to the above, starting with 1 cup at a time – mix.  Add 1/4 cup to 1/2 cup at a time until you get the right consistency for glazing your cake. Add more half and half if needed. (You want it medium thick, not thin that it will just run, but not thick so it will just lay there – you want it to move slowly down the sides of your cake.  I test mine by lifting a spoonful out of the frosting and see how pourable or lack there of it is)
5. Spoon over your cooled cake, all around the top of your cake.  Let it glide gently down the sides of your cake.
6. Let sit for 30 minutes to set before serving.
There are a lot of ingredients, a lot of steps, and a lot of time involved in this cake – but so worth it.  If you don't have time to make it today for National Dessert Day, make something else perhaps this or this.  But eat your dessert today, after all it is a CELEBRATION.