This strawberry lemonade is made from fresh squeezed lemons, strawberry puree, simple syrup and water. Its a very easy recipe, but the result is a fantastic mix of the strawberry and lemon flavors.
This delicious lemonade is perfect for a warm summer day. It's not extra sweet, but just enough sugar is added to keep you from puckering your mouth from the lemon juice. If you like your lemonade sweeter you might want to add a little extra sugar to the simple syrup mixture. I would recommend adding up to 1/4 cup more for a sweeter flavor.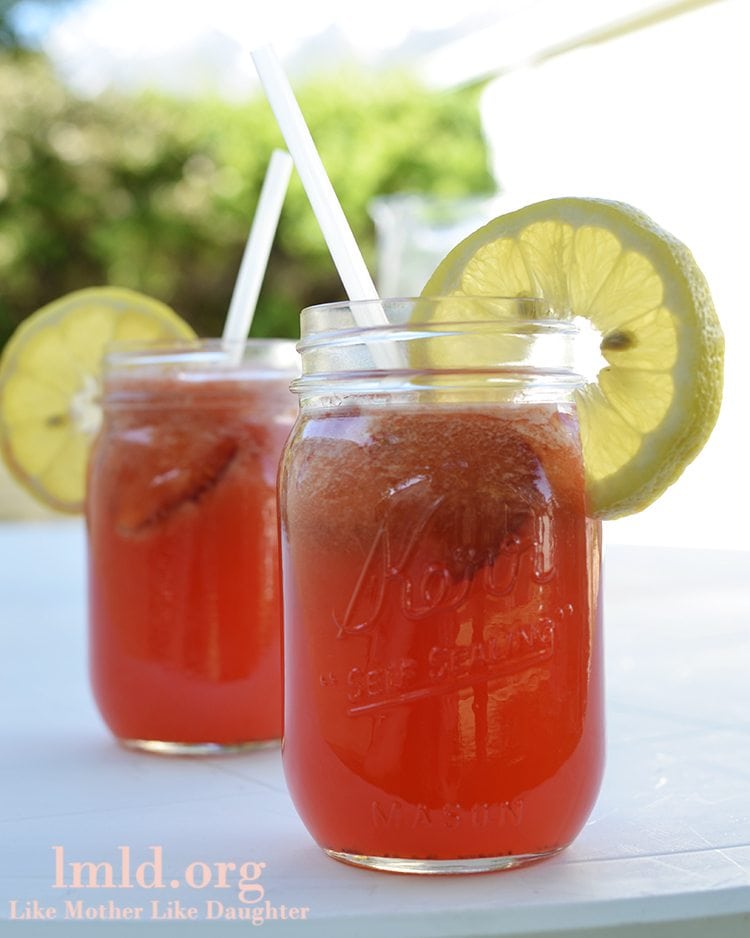 Nate and I are growing strawberries in our garden. Last year we bought about 8 strawberry plants, but unfortunately about half of them died. Luckily, the half that survived are growing and thriving this year, and have given us about 6 strawberries so far this year and we should get a few more. We also bought a few more plants this year to add to the mix, and hopefully by next year our whole raised box will be full of strawberry plants.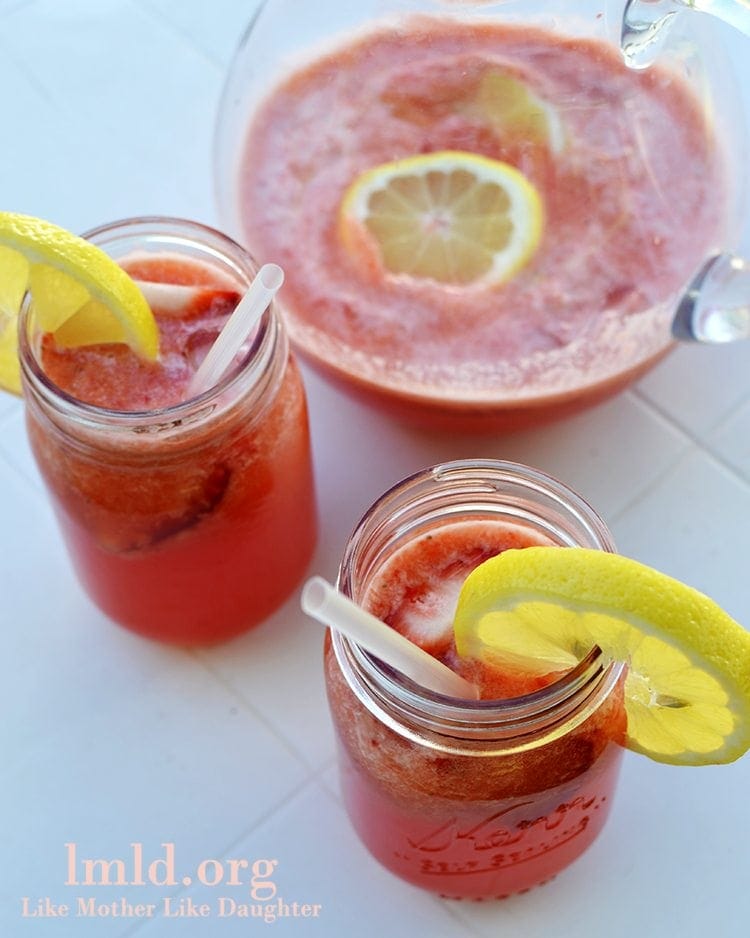 The strawberries we have gotten so far have mostly been tiny little things, but I have wanted to make a few recipes with strawberries (like this strawberry lemonade) so I bought a 4 pound shell of them from Costco. Even the smallest strawberry in the bunch from Costco is about 5 times bigger than the largest strawberry from our garden. The largest strawberry from Costco was about the size of a tennis ball. Ginormous.
With four pounds of strawberries you can expect a few more delicious strawberry filled recipes in the next few weeks, but until then this lemonade is pretty delicious itself…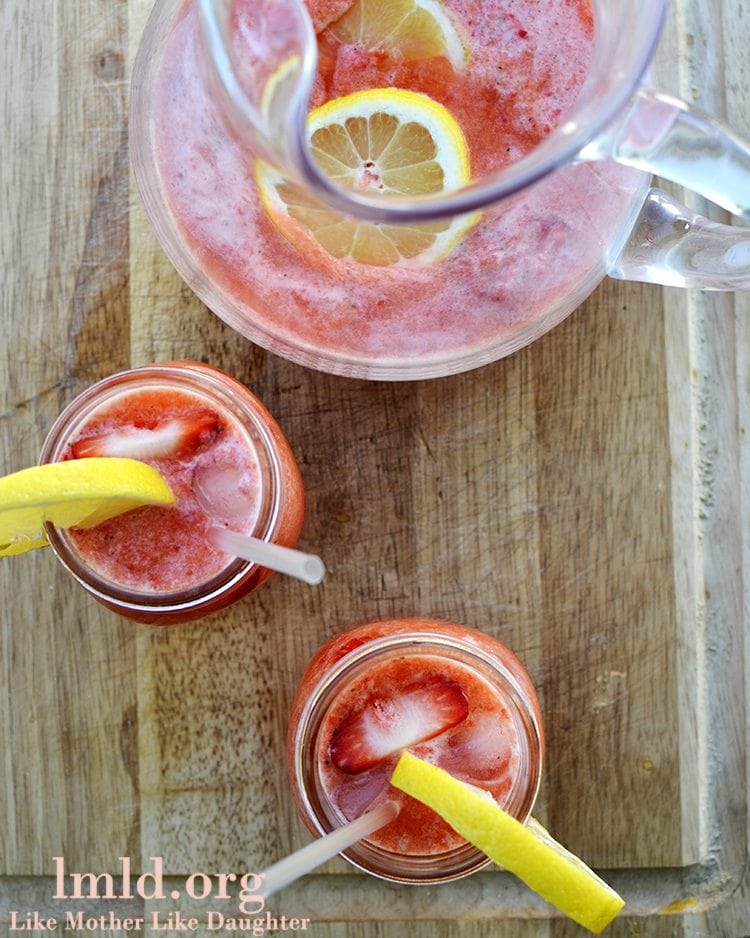 Strawberry Lemonade
2 cups fresh strawberries, chopped
4 cup cold water, divided
3/4 cup sugar (or more if you like it really sweet)
1 1/4 cup freshly squeezed lemonade (about 3 large or 6 small lemons)
1. Combine sugar and 2 cups of cold water in a small sauce pan over medium heat.
2. Cook until the sugar dissolves completely and the liquid becomes clear.
3. Combine the strawberries and 1 cup water in a blender and pulse until the strawberries are pureed.
4. In a large pitcher combine sugar water (simple syrup), strawberry puree, lemonade and additional 1 cup cold water.
5. Refrigerate before serving or serve over ice.
Enjoy.