This strawberry lemonade is the best, most refreshing, summertime drink. Its a little sweet, a little tangy, and delicious.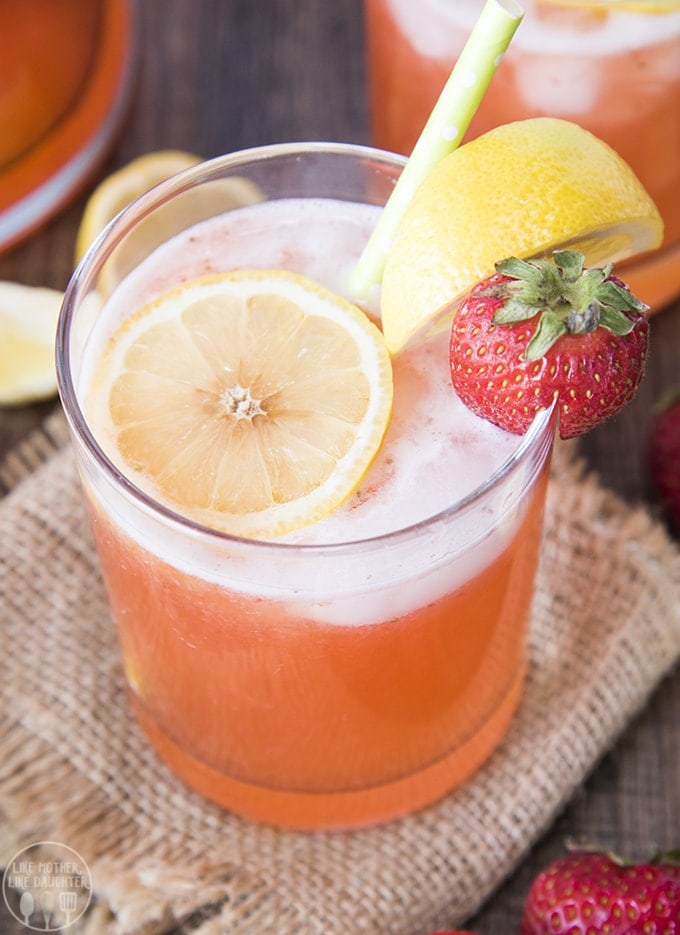 Photos Updated: 6/8/17
This strawberry lemonade is made from fresh squeezed lemons, strawberry puree, a simple syrup of sugar and water, and more water. Its a very easy recipe, but the result is a fantastic mix of the strawberry and lemon flavors.
This delicious lemonade is perfect for a warm summer day. It's sweet, a little tart and delicious. If you like your lemonade sweeter you might want to add a little extra sugar to the simple syrup mixture.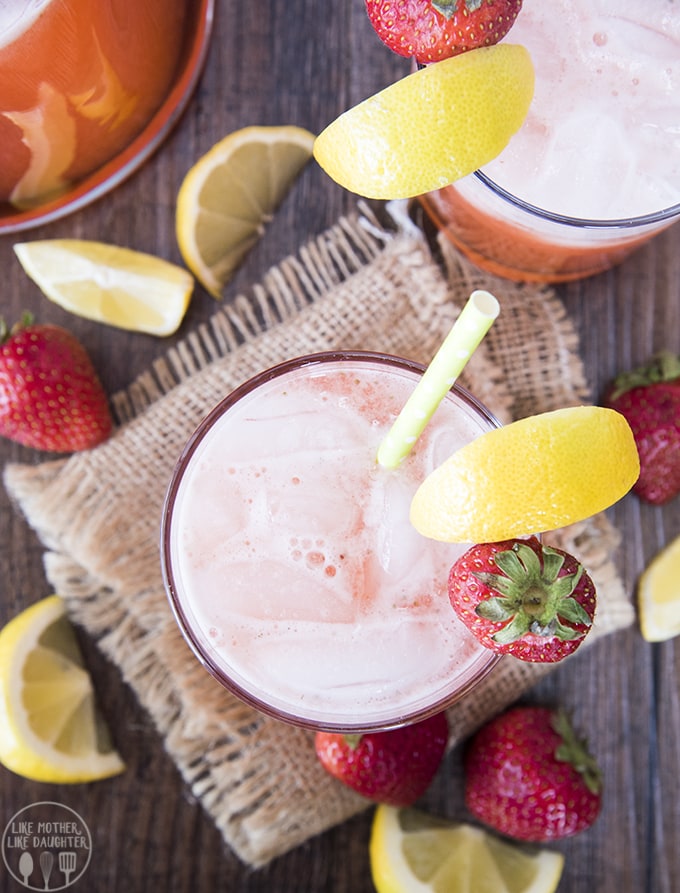 This lemonade is so good. Its good this burst of strawberry flavors come through and of course the lemon flavor too. Its sweet, but not too sweet. Though you could add a little less or more sugar as needed for your preferences. You could also add a little more water to the mix to dilute the flavor if its too strong for you.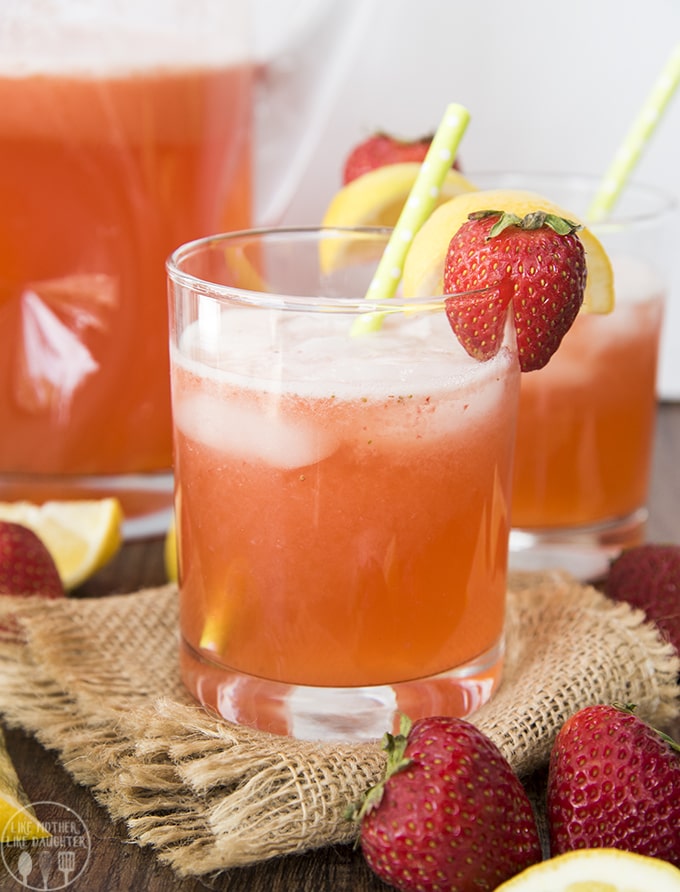 Strawberry Lemonade
Ingredients
2 cups chopped strawberries
1 cup sugar
6 cups water, divided
¾ cup fresh squeezed lemon juice
Instructions
Puree strawberries using a food processor or blender until smooth. Add in a little water as needed depending on the power of your blender.
Push strawberry puree through a fine mesh strainer to remove extra pulp and seeds and pour puree into a large pitcher.
Combine sugar and 1 cup of water in a small sauce pan.
Cook over medium heat until the sugar is completely dissolved.
Pour simple syrup into the pitcher.
Pour remaining water and lemon juice into the pitcher.
Stir everything together.
Serve over ice.