**Thank you to Blendtec for generously providing the items for this giveaway! The recipe and opinions in this post are 100% mine.
One of my favorite healthier snacks is hummus. I love eating it with carrots, pita chips, veggie straws, spreading it on sandwiches, and more. Its just delicious, isn't it? Homemade hummus isn't too hard to make either, though if you want it super creamy then you should peel the chick peas, but I've never done that, because I'm too lazy. But I blended everything up in my BlendTec and it made it plenty creamy for me, and took less than 5 minutes to make.
This is a simple hummus, seasoned with a little salt, minced garlic and cumin. If you want to change it up you could try adding in some roasted red pepper, sun dried tomato, etc.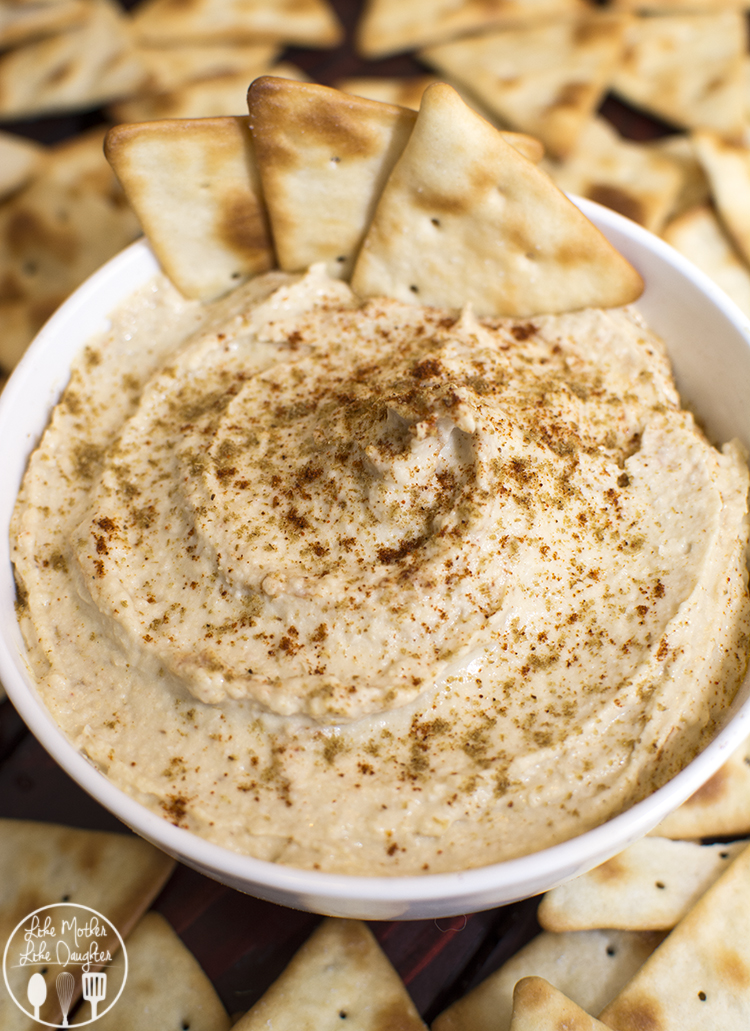 But this hummus is plenty flavorful and delicious and it was the perfect thing for me to take to a blogger brainstorm I went to with 3 of my best friend bloggers (Be sure to check out their blogs too – they are helping with this amazing giveaway too!) the other night with some tasty crunchy pita chips. It would also be perfect to serve at a party, maybe a game night or watching a movie or the super bowl. Recipe inspired by this recipe from Sally's Baking Addiction.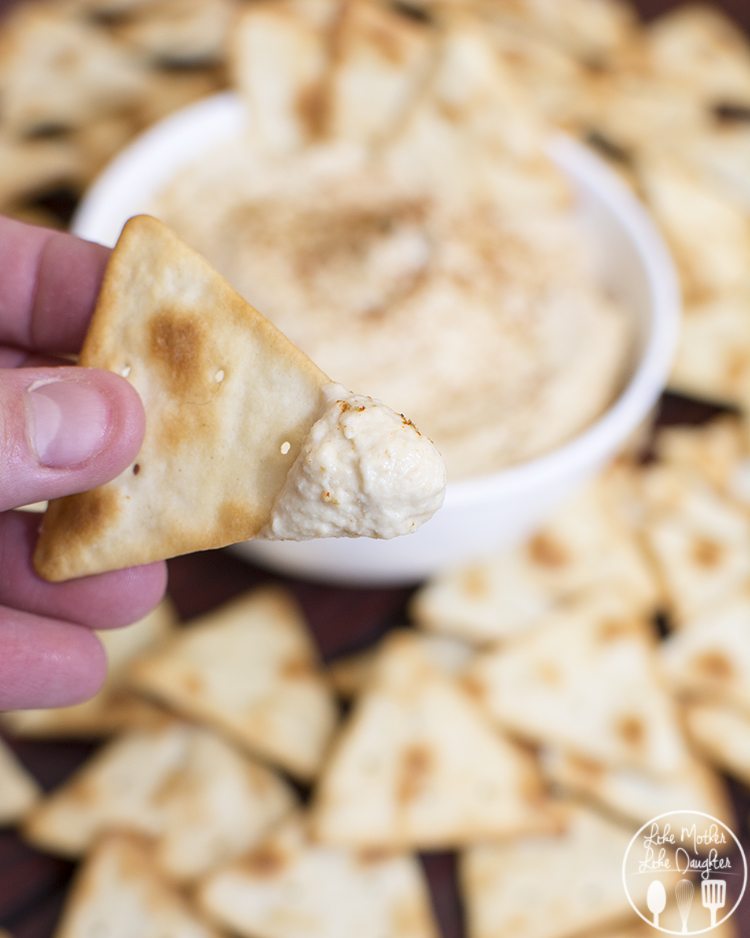 Homemade Hummus
Ingredients
1 15 oz can chickpeas (garbanzo beans)
½ TBS minced garlic
1 TBS olive oil
¼ cup tahini (sesame paste)
1 lemon (juice)
¼ cup reserved chickpea liquid (or water)
½ tsp salt (to taste)
½ tsp cumin
Instructions
Place all ingredients into your blender, squeeze the juice of your lemon in too.
Blend on medium speed until smooth and creamy. (You may have to stop the blender and scrape the sides a few times)
Store hummus covered in fridge for up to 4 days till serving.
Serve with crackers or vegetables.
Enjoy this delicious and easy homemade hummus served with crackers or vegetables.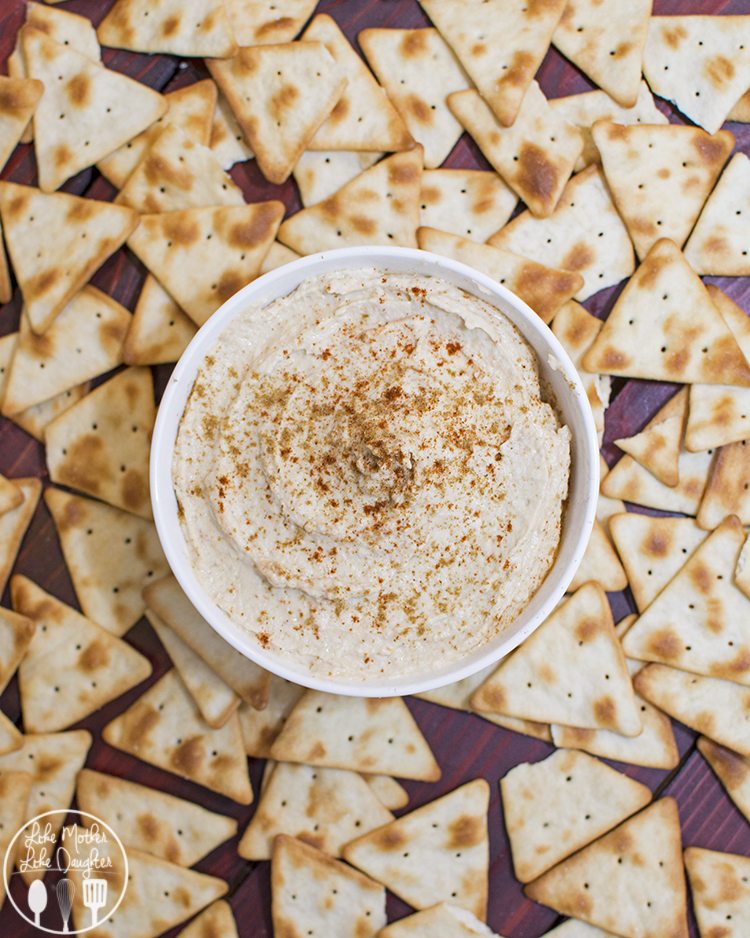 And now for the fun giveaway! This giveaway is open to residents of the United States and Canada only. You must be 18 years or older to enter. One winner will win a BlendTec Designer 675 Blender and Twister Jar (worth approximately 670 dollars) Read the full terms and conditions and enter the giveaway with the rafflecopter below.