These party tots are delicious crispy baked tator tots topped with cheese, sour cream, bacon, jalapeno, guacamole and tomatoes for an amazing appetizer that everyone will love!
Pin these Party Tots for Later.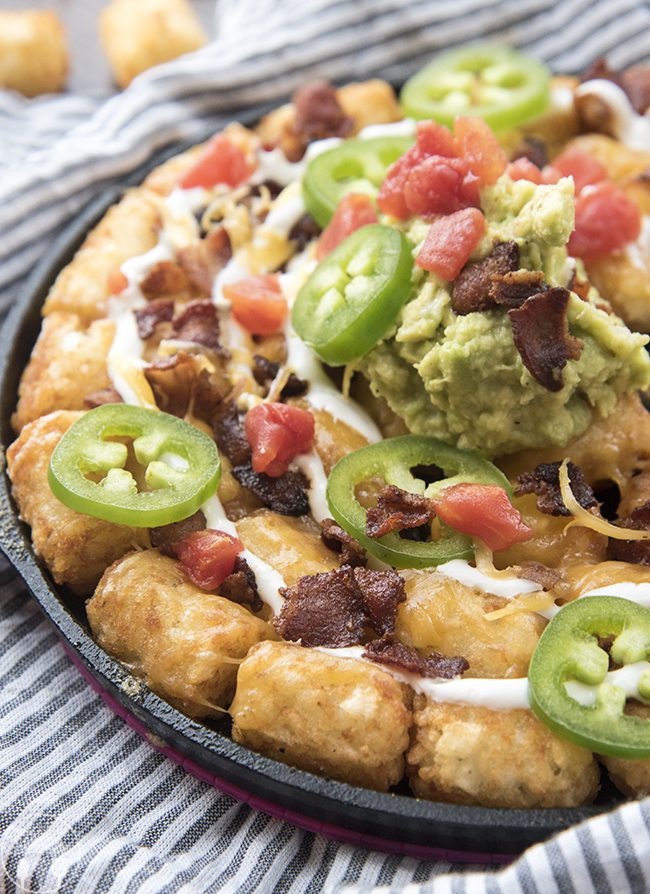 A month or so ago, I went with some of my family members to a sandwich place here in Utah called Even Stevens. Its a great place, with really delicious food and also with tatertots. They have a dish called "Party tots" and they were so amazing I knew I had to try making them myself at home so I could have them more often!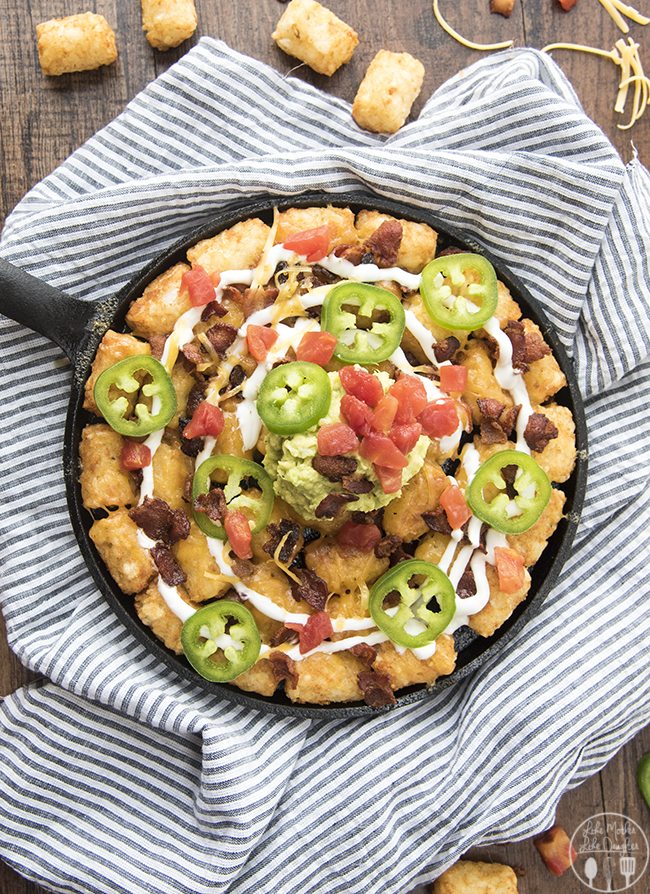 These delicious tots are baked to crispy perfection, and topped with shredded cheddar cheese, sour cream, crispy bacon pieces, jalapenos, guacamole and tomatoes. My brother got mad at me, because apparently the originally has chopped up cucumbers but I forgot, and they were delicious without too.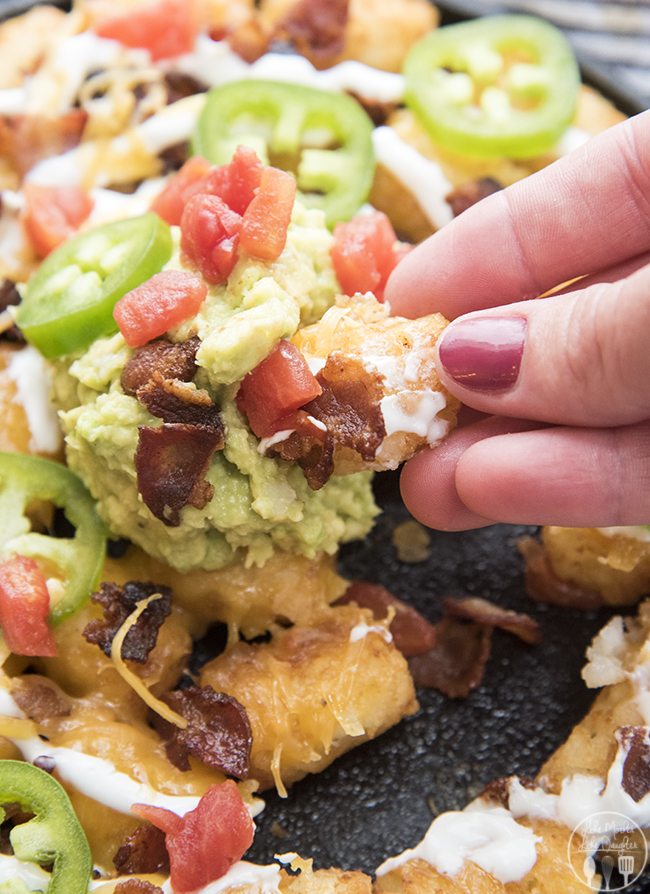 These are a perfect appetizer. Great for a party with friends, lunch, dinner, whatever or whenever – you won't regret eating them any time of the day.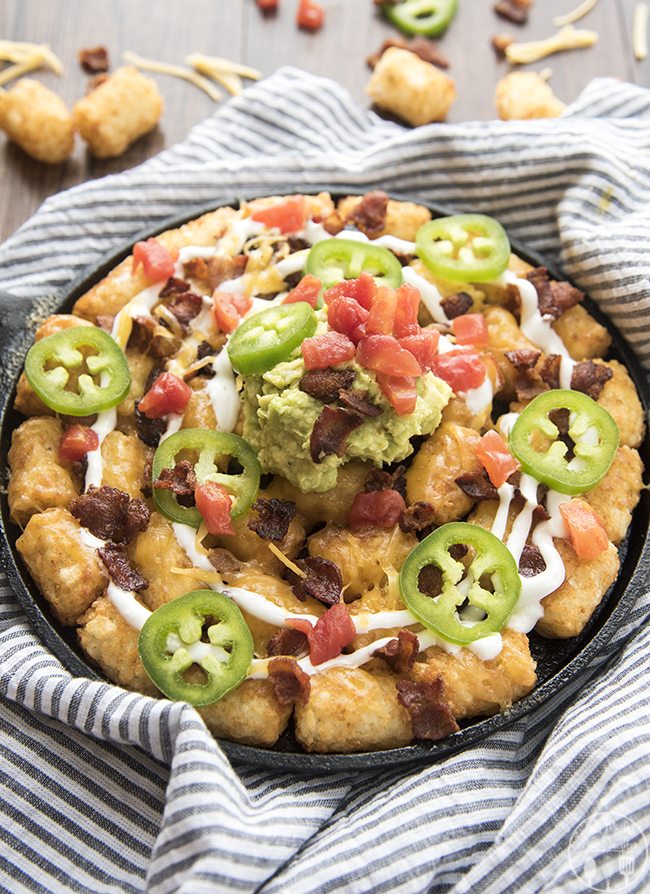 Party Tots
Ingredients
tater tots
½ cup shredded cheddar cheese
⅓ cup cooked and broken up bacon
1 jalapeno
1 small tomato
avocado
salt and pepper
lemon juice
2 TBS sour cream