These peanut butter s'mores cookies have a peanut butter graham cracker filled cookie, topped with a gooey marshmallow, and a chocolate Hershey kiss. These cookies combine the great taste of s'mores and peanut butter into a delicious cookie!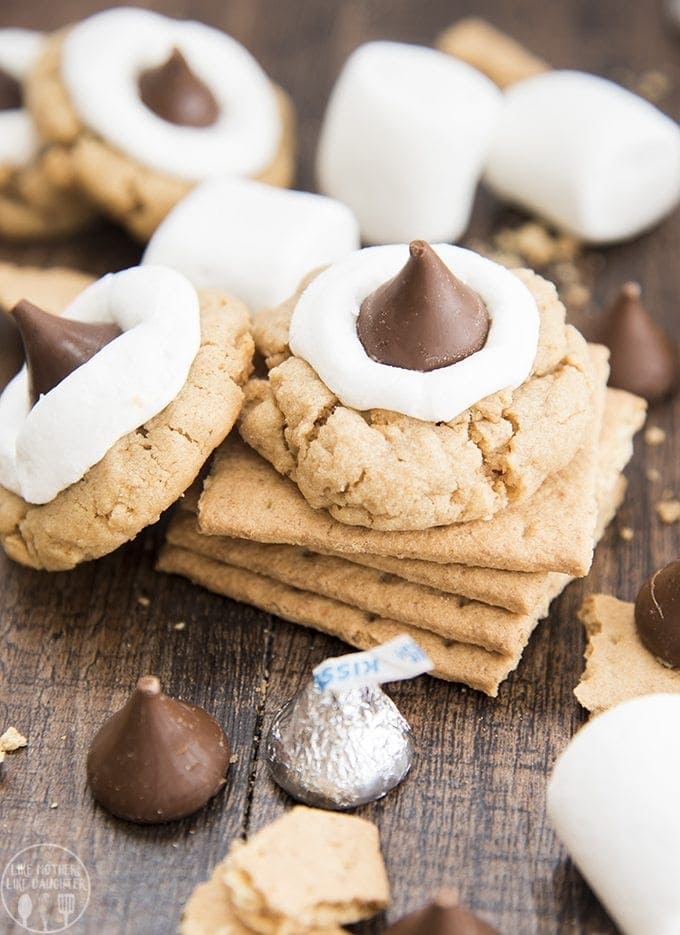 By now you should know that I have a few different flavor combos I love, one of those being s'mores another being chocolate and peanut butter. So I decided to change up one of my favorite cookie recipes and instead of just Hershey Kiss S'more Cookies, I added peanut butter into the mix. Let me tell you it was a good decision.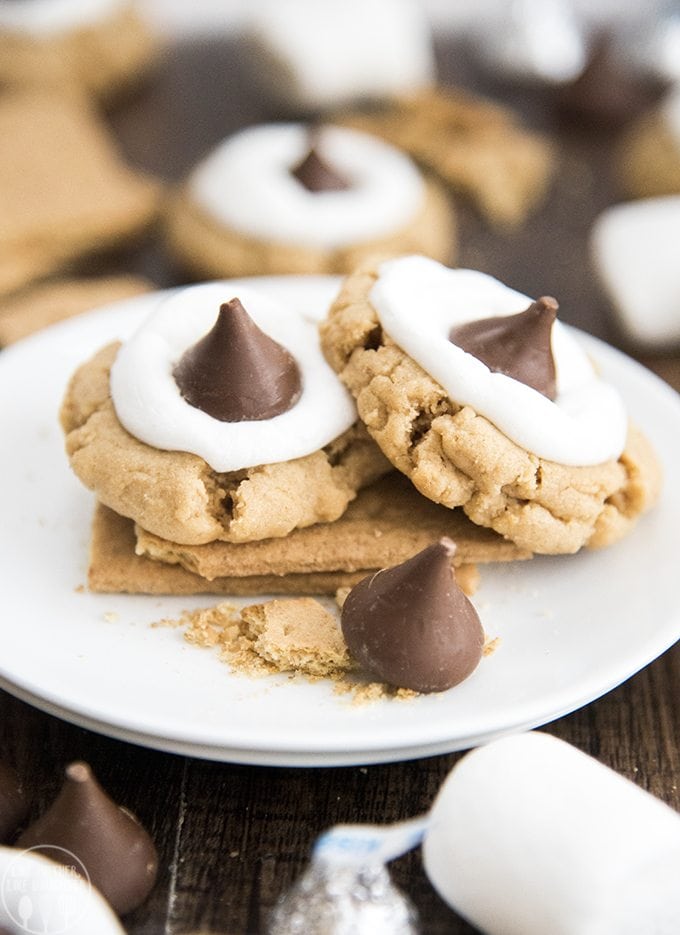 These cookies have a peanut butter cookie base stuffed full of graham cracker crumbs, baked up to perfection, then topped with half a large marshmallow, and then a Hershey Kiss.
S'mores are such a fun treat, and now we can enjoy them all year long and even without a fire.
These cookies are one of my new favorites, and I bet if you give them a try you will love them as much as I do.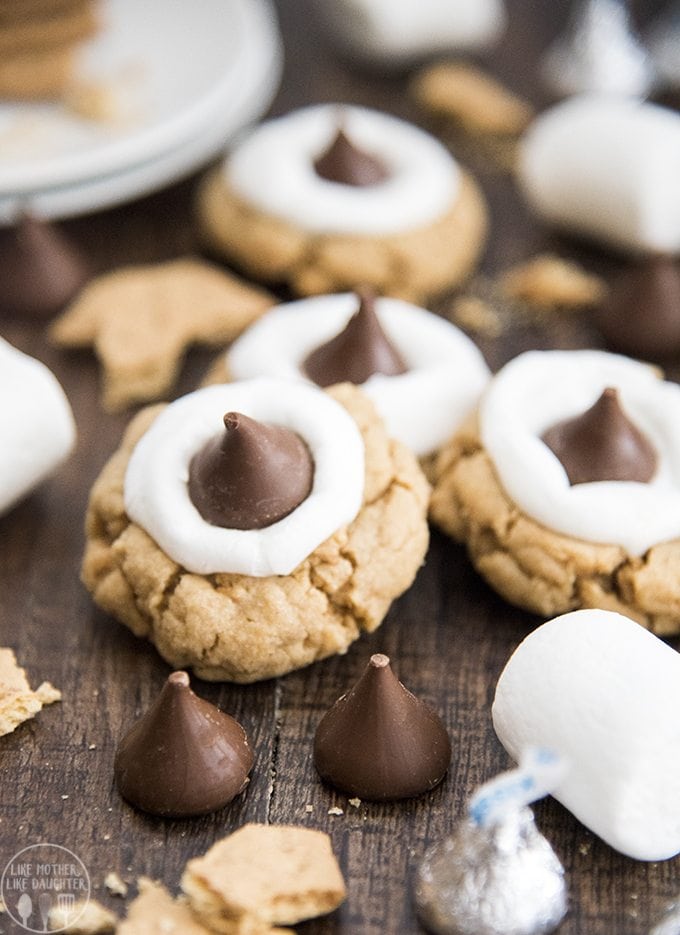 Hershey Kiss Peanut Butter Smores Cookies
Ingredients
½ cup peanut butter
½ cup butter (1 stick)
¾ cup brown sugar
¼ cup sugar
1 egg
1 tsp vanilla
½ tsp baking soda
1 tsp baking powder
½ tsp salt
1½ cups flour
1 cup graham cracker crumb/pieces
Instructions
Preheat the oven to 350 degrees.
Mix together the peanut butter, butter, brown sugar and sugar in a large bowl till light and creamy.
Add in the egg and vanilla and mix till incorporated.
In another medium sized bowl, mix the baking soda, baking powder, salt, flour and graham cracker crumbs.
Add the flour mixture to the wet mixture and stir together till a soft dough is formed.
Scoop dough into 1 inch sized balls onto a cookie sheet lined with parchment or a silicone liner.
Press cookie balls down just a bit to flatten.
Bake cookies for about 7 minutes until the top is golden.
Cut marshmallows in half (scissors sprayed with pam work great) and unwrap candy kisses.
Top each cookie with a marshmallow half with the sticky side down.
Return cookies to the oven and bake for 1 to 1½ minutes until marshmallows puff up.
Remove tray from the oven and top each marshmallow with a Hershey Kiss.
Allow cookies to rest on cookie sheet for 2 to 3 minutes, then move to a cooling rack to cool completely.