A twist on tradtional rice krispy treats, these s'more krispy treats are made with golden graham cereal and chocolate in addition to the gooey marshmallows.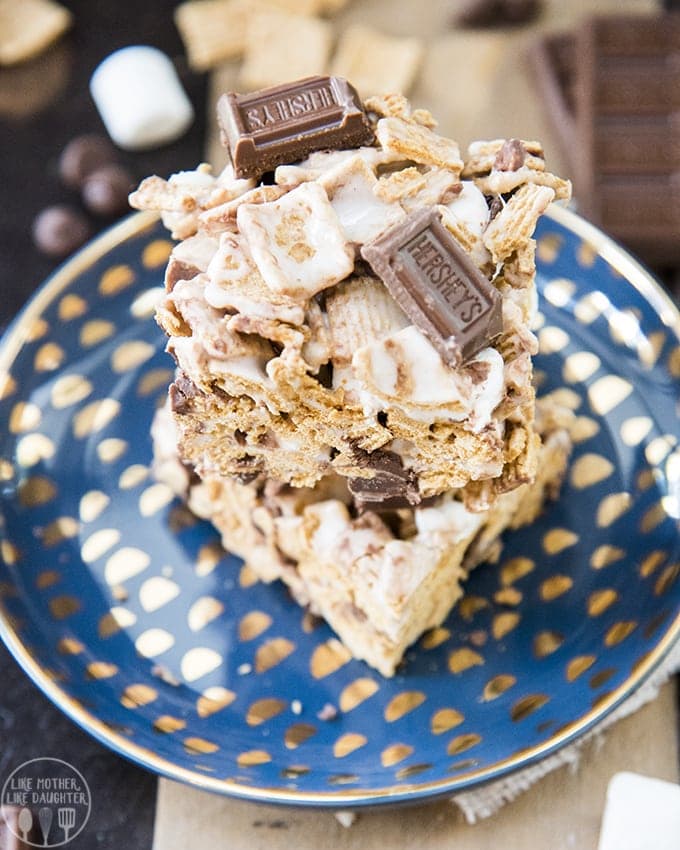 As someone who is as s'more obsessed as I am, I am always excited when I try a new s'more inspired recipe that turns out to be  delicious. These s'more krispy treats are inspired by rice krispy treats, but with golden graham cereal for the graham and chocolate chips and chopped up Hershey bars for the chocolate part of the traditional s'more.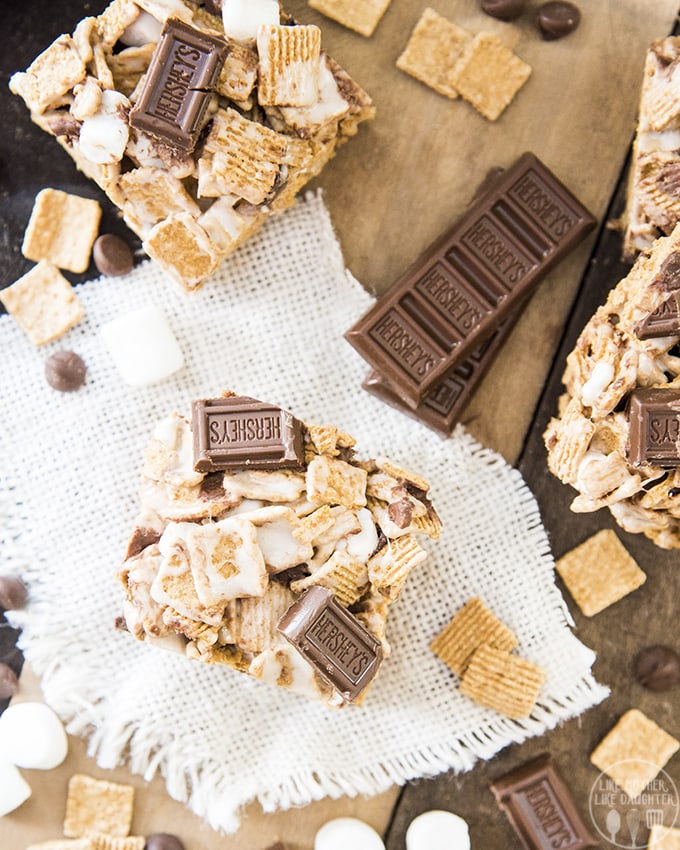 These are perfect for a fireless s'more treat when you are craving that sweet melty marshmallow + graham cracker + chocolate combo. Or they would make great after school / afternoon snacks for kids and adults alike too.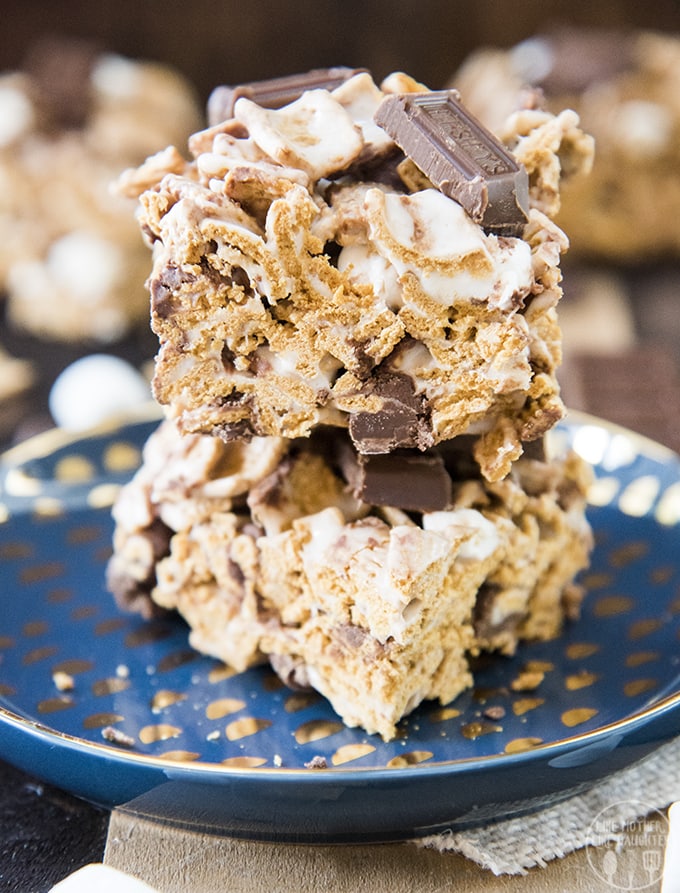 These delicious treats will have you quickly forgetting that we are nearing the end of summer and allow you to enjoy the great flavor of s'mores all year long!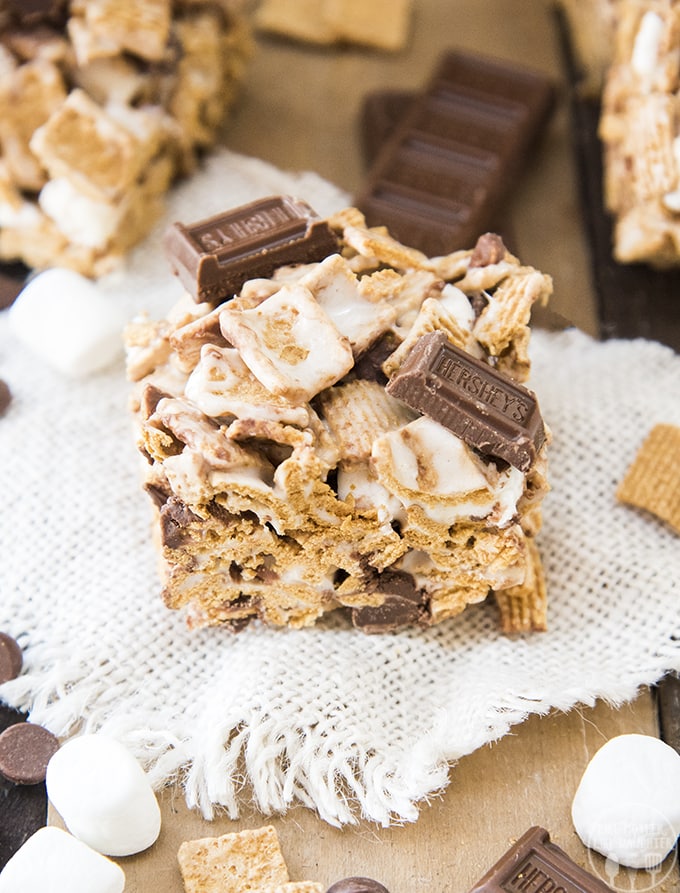 S'more Krispy Treats
Ingredients
¼ cup butter
5½ cups mini marshmallows, divided (1 10oz bag)
6-7 cups golden graham cereal
1 cup chocolate chips
5 mini Hershey bars, broken into individual pieces
Instructions
Melt your butter over medium low heat in a large sauce pan.
Add in 5 cups marshmallows, and stir together till marshmallows are completely melted.
Pour marshmallows over your graham cereal in a large bowl and stir together till cereal is completely coated.
Fold in remaining marshmallows and chocolate chips.
Pour cereal into a 9x13 in pan and press down evenly. (Don't squish too much!)
Press Hershey bar pieces evenly around the top of the bars.
Allow to cool and set completely before slicing.