**This is a sponsored post written by me on behalf of Silk for IZEA. All opinions are 100% mine.
One of my favorite ways to start or end my day is with a smoothie. Its just a refreshing way to wake up or good way to have something sweet after dinner without all the calories and fat. Recently we started using Silk Almondmilk in our smoothies because its thicker than regular milk and adds a great creaminess, but its also lower in calories too!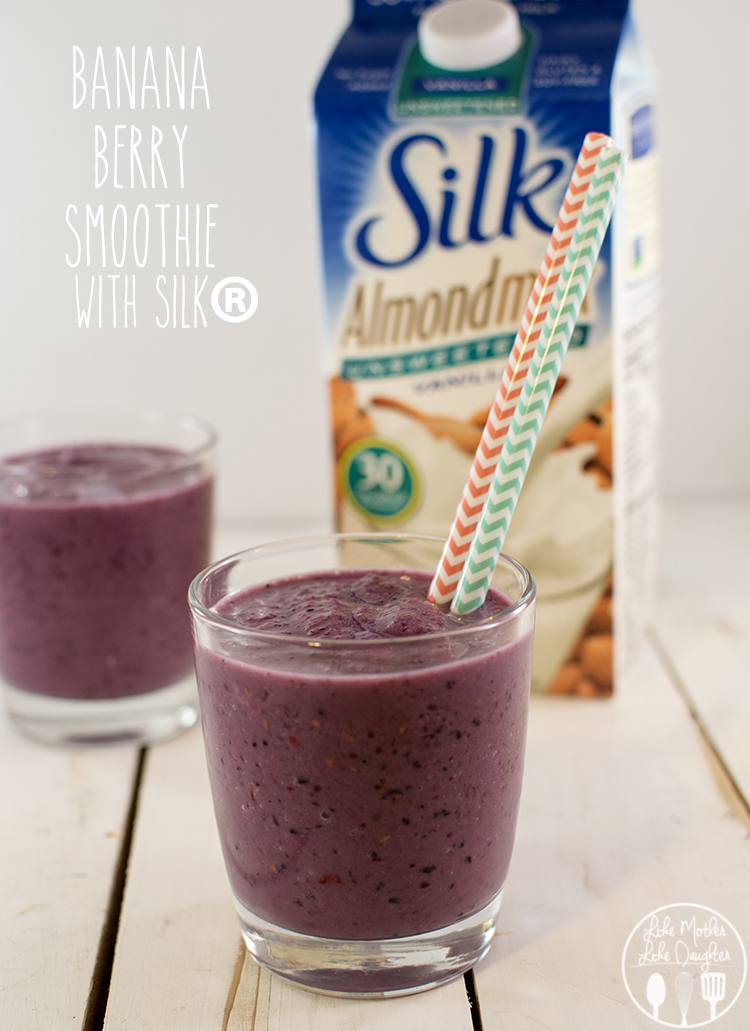 Some other benefits of Silk® Almondmilk are that it is lactose, dairy, gluten, and soy free (so its perfect for those with allergies). It also has 50% more calcium* than dairy milk. And there are so many varieties and flavors to choose from, Silk® Vanilla Almondmilk, Silk® Unsweetened Vanilla Almondmilk, Silk® Original Almondmilk, Silk®, Unsweetened Original Almondmilk, Silk® Dark Chocolate Almondmilk, Silk® Light Vanilla Almondmilk or Silk® Light Original Almondmilk. 
We usually use original or vanilla in our smoothies, and its also great for baking too – just substitute it out 1 to 1 for regular dairy milk in a recipe.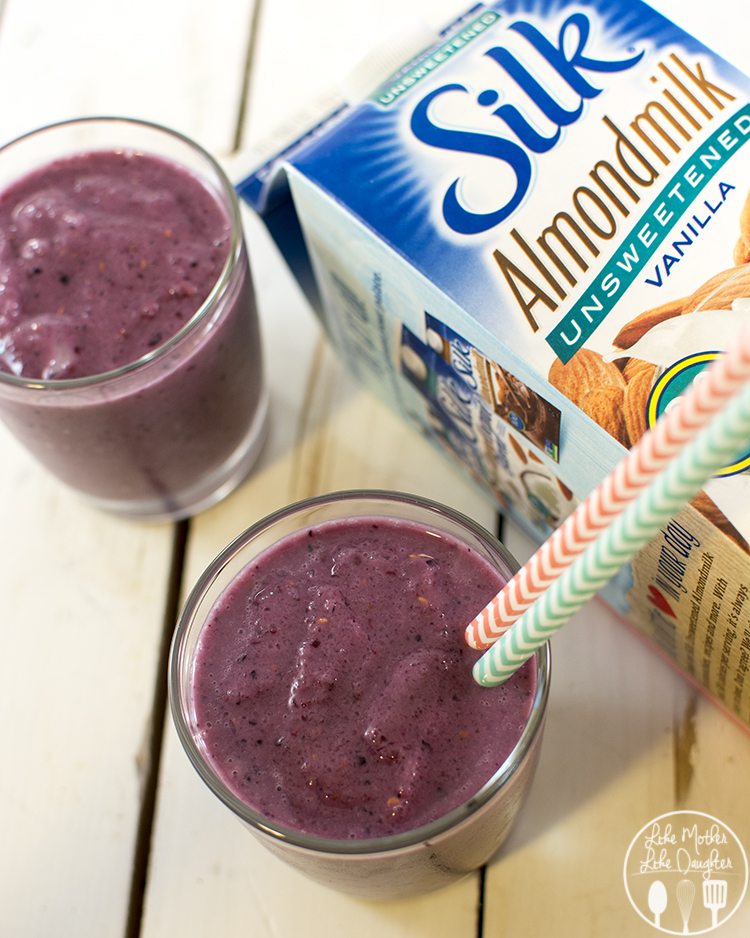 Now, one of my favorite smoothies is a banana berry smoothie, so here's a delicious recipe for it using Silk® Unsweetened Vanilla Almondmilk.
Banana Berry Smoothie with Silk®
Ingredients
½ cup Silk® Vanilla Almondmilk (or original)
½ cup frozen mixed berries
½ to 1 banana
¼ cup strawberry yogurt
½ cup ice (optional)
Instructions
Add your almondmilk, frozen berries, banana and yogurt to your blender.
Blend until nice and smooth.
Add in as much ice as you want to thicken your smoothie, if desired.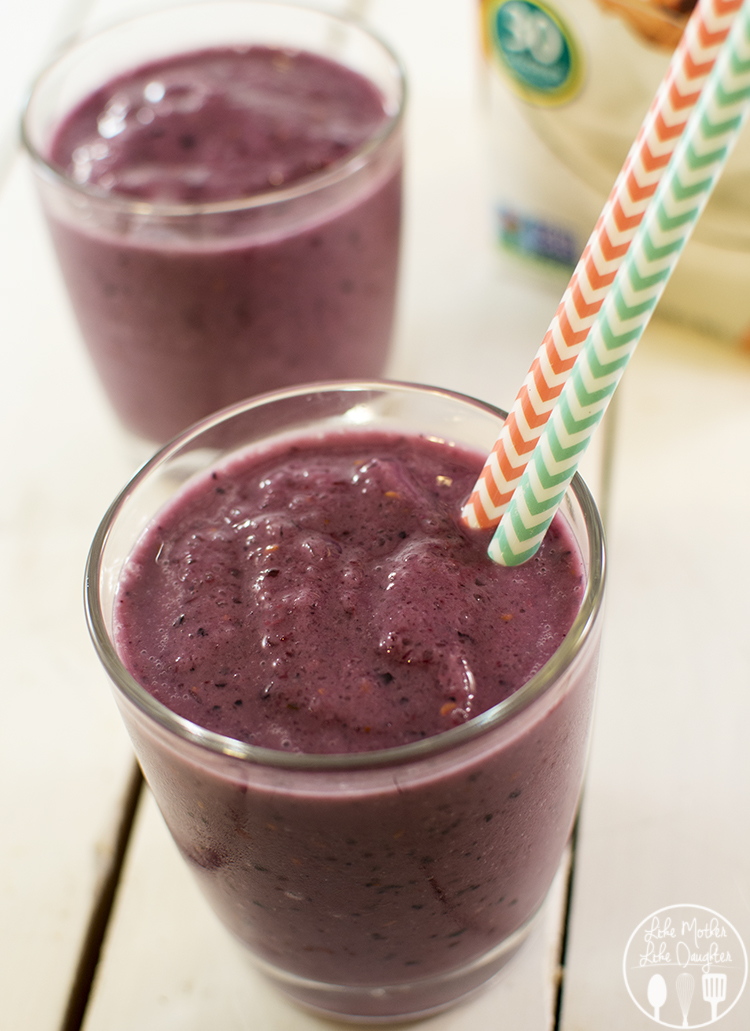 Enjoy this creamy and delicious smoothie for a guilt free breakfast or snack!
*(Same for both Original and Unsweetened) 45% DV calcium; dairy milk 30% DV. USDA National Nutrient Database for Standard Reference, Release 26. Data consistent with typical skim dairy milk.