This deliciously creamy smoothie is only 5 ingredients, and blends together in just minutes. Its got the perfect peanut butter and banana flavors for a delicious smoothie everyone will love!
Pin this Peanut Butter Banana Smoothie for later.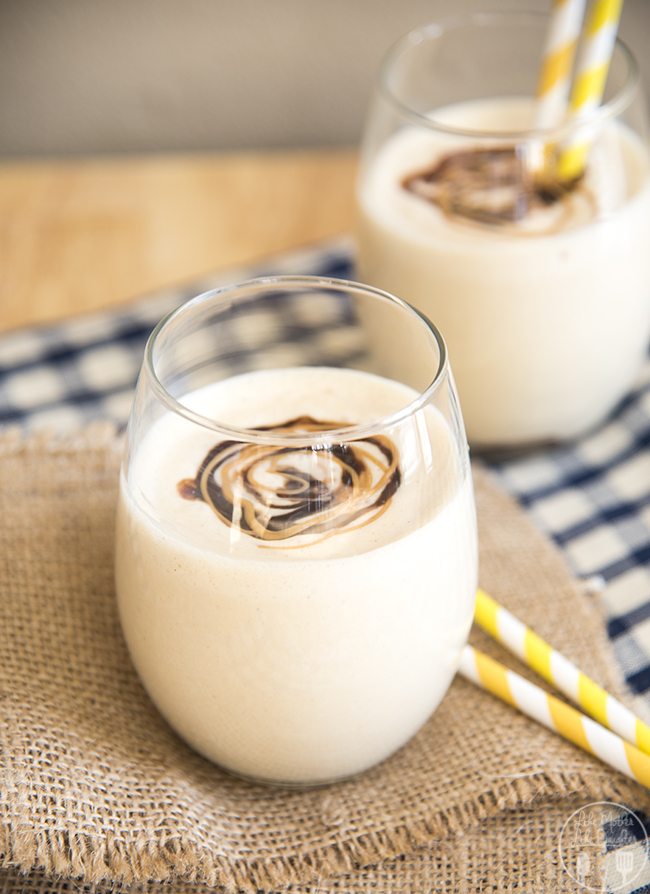 This post may contain affiliate links. This means if you click on the link and make a purchase, I will get a very small percentage in commission. There is no extra cost to you. I only link to products I use or own. Your help in supporting us and our blog is appreciated. 
For some reason, I always forget how much I like smoothies. When I make one and it only takes a couple minutes and I remember how easy and delicious it is and I'm "sold" once again. Recently I made a peanut butter banana smoothie and it was delicious! So I thought I would share it with you, so you can make it too!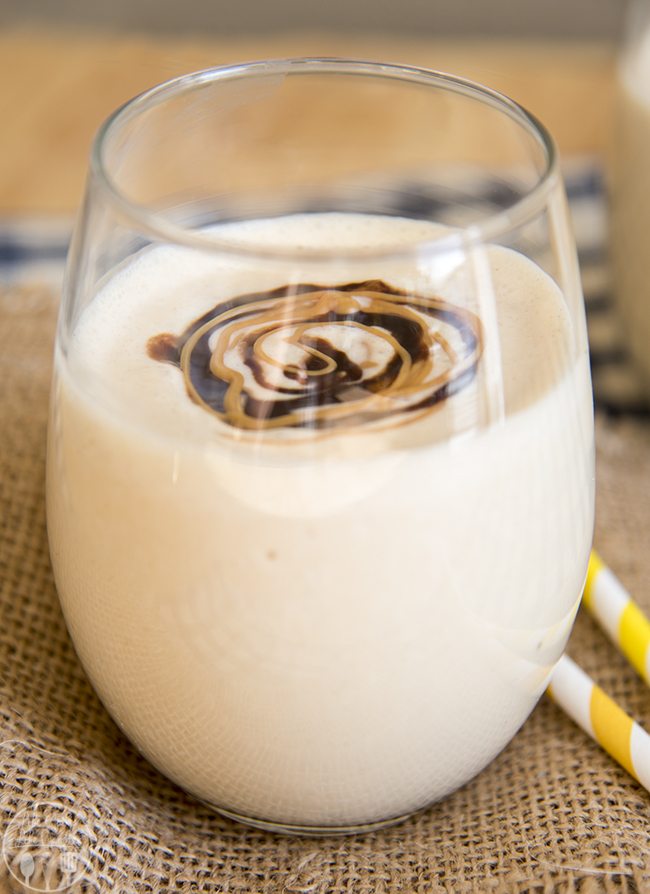 I promise it only takes about 2 minutes to blend all the ingredients together and then you can pour it in a glass and enjoy it. With a straw of course. I topped mine with a little chocolate syrup and melted peanut butter for the cuteness factor, but it also added just a little of those flavors to make it extra tasty!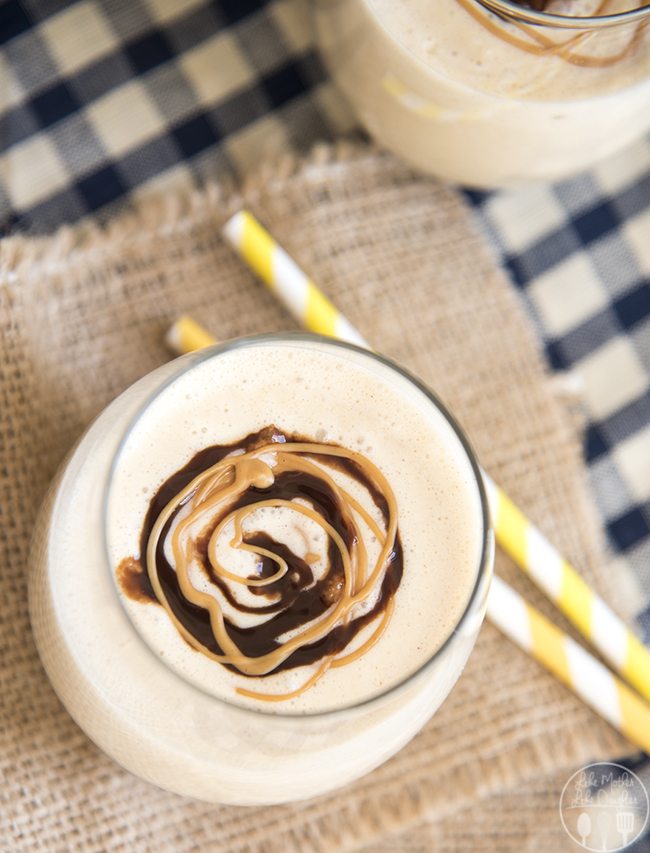 Otherwise all you need is a banana, some peanut butter, some vanilla yogurt (I use low fat), a little milk and some ice. If you want a thicker smoothie you should leave the milk out, and also make sure to use frozen bananas too. You can also add more ice, but you don't want too much ice to dilute the tasty flavor.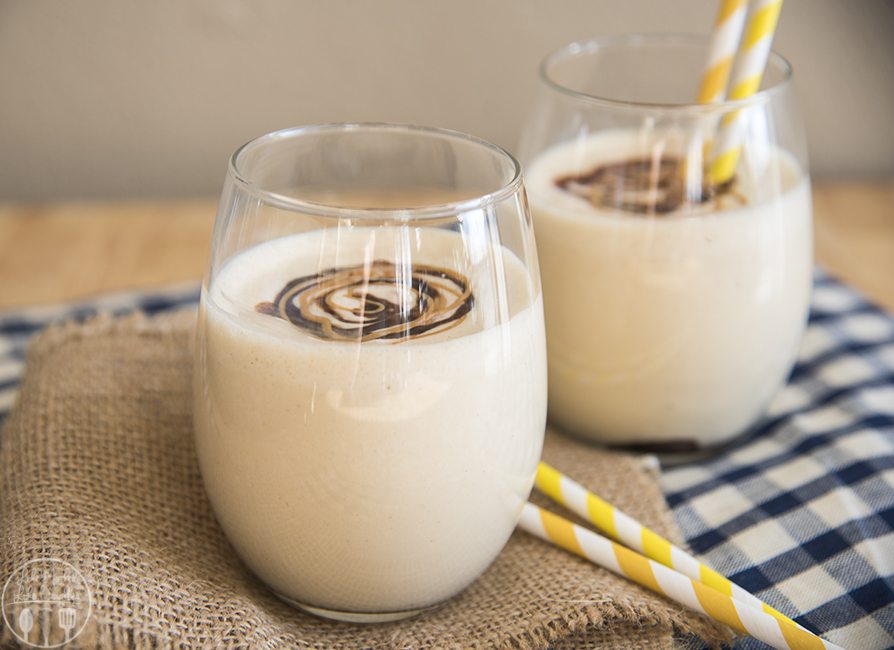 I love having smoothies for a quick breakfast, or for a lighter late night dessert. I always love ending my day with something sweet, so a smoothie is a great way to do it! (I'm not claiming this is healthy by any means, but its better than eating a candy bar or bowl of ice cream, right?) Perfect way to stick with your new years resolutions, but have a little something sweet at the same time?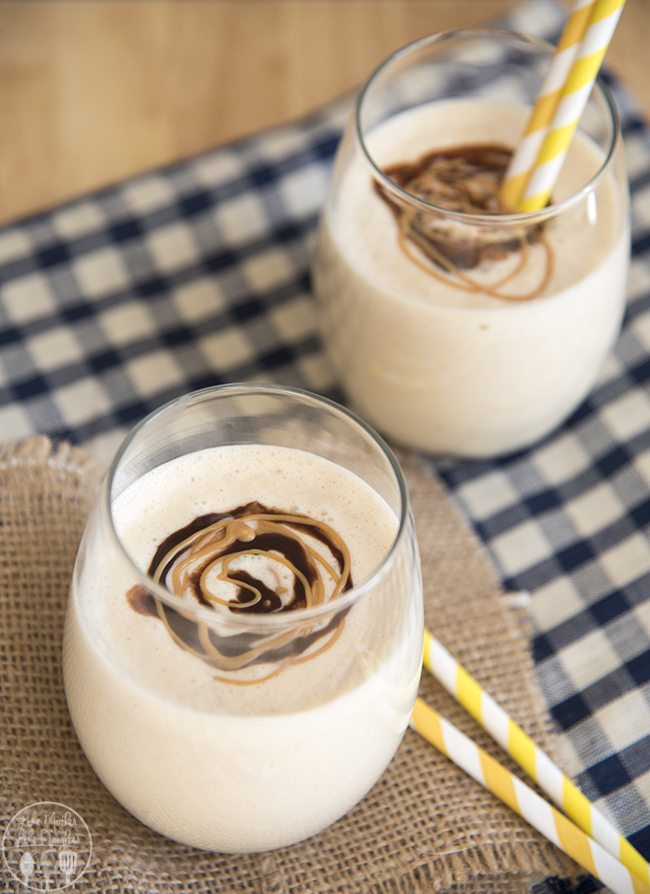 Peanut Butter Banana Smoothie
Ingredients
¼ cup peanut butter
1 large banana (frozen is better if you have it)
¼ cup milk (leave out for a little bit of a thicker smoothie)
½ cup low fat vanilla yogurt
1 cup ice (add more ice to make the smoothie a little thicker)
Instructions
Throw all your ingredients into a blender.
Blend until smooth.
Pour into 2 glasses and serve
MAKE THIS DELICIOUS PEANUT BUTTER BANANA SMOOTHIE WITH THE HELP OF THIS  KITCHEN TOOL:
I just love the flavor combo of peanut butter and banana – don't you?!