This chocolate peanut butter banana smoothie is the perfect creamy smoothie for a sweet breakfast or lighter dessert!
Pin this chocolate peanut butter banana smoothie for later!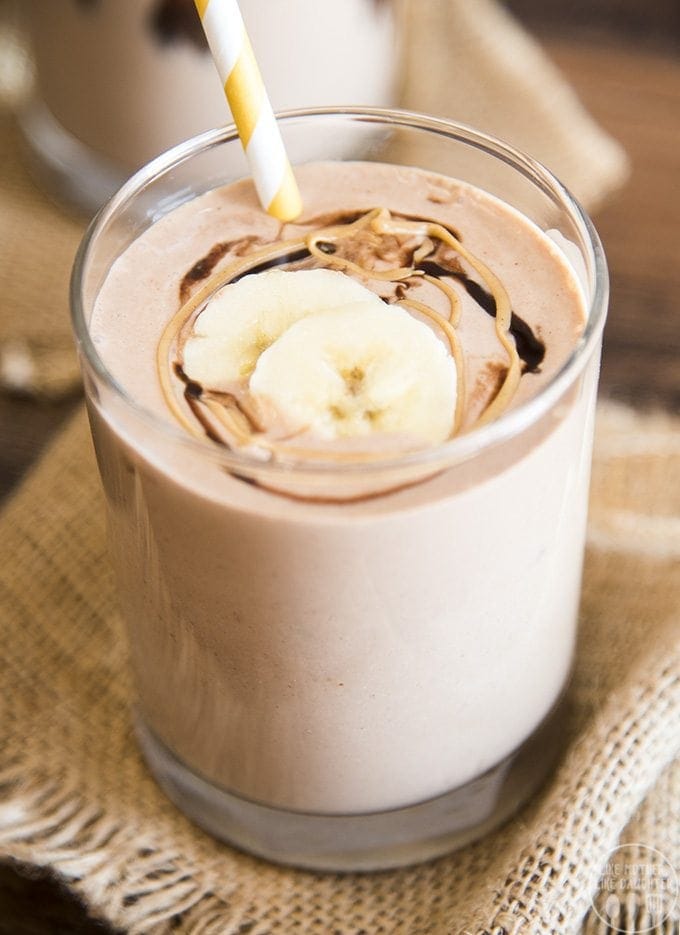 I may have found a new favorite smoothie and I couldn't wait to share it with you! This chocolate peanut butter banana smoothie is a real winner!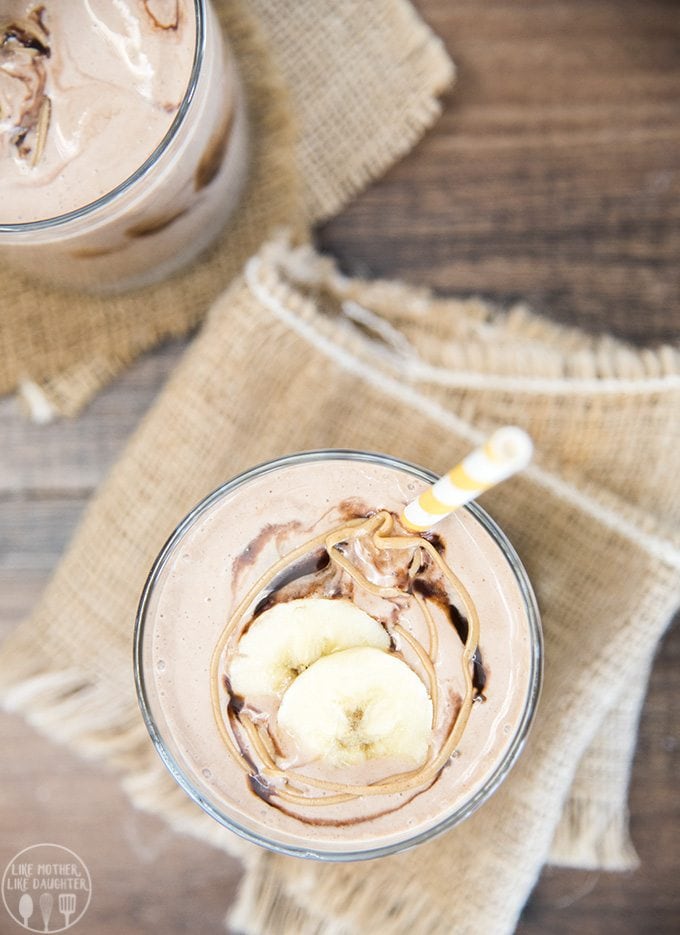 This creamy smoothie comes together in just a few minutes with only a few ingredients and its so good that you'll want it every day for breakfast or dessert! Its honestly not too bad for you, with about 8.5-12.5g of protein per serving (depending if you split it into 2 or 3 servings) because its loaded with bananas, peanut butter and greek yogurt.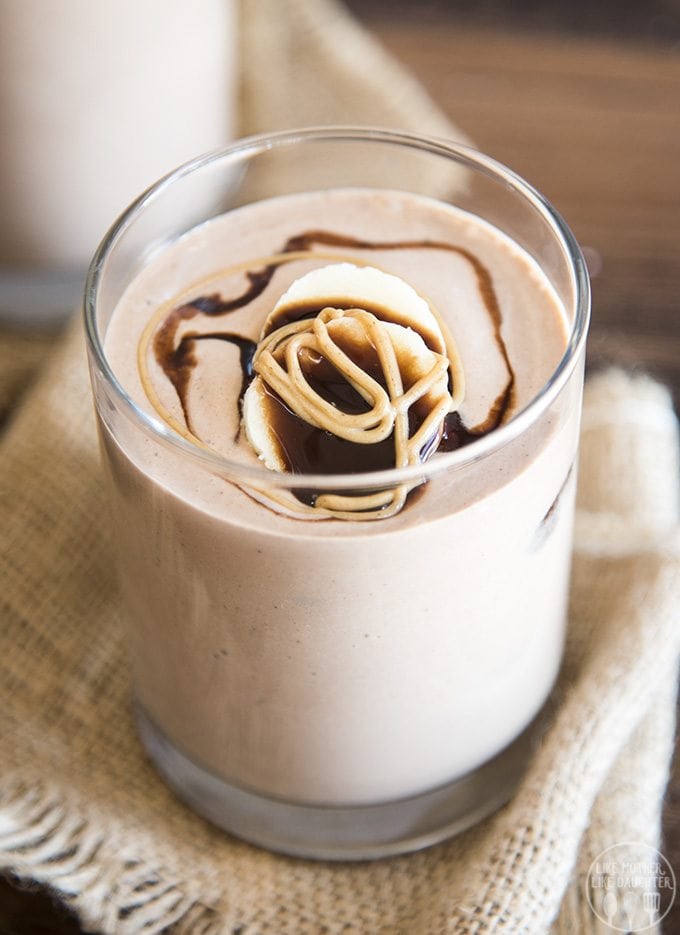 This smoothie is a great way to start the new year off right, especially if you're like me and pretty much addicted to candy and cookies after all the Christmas goodies, this is the perfect healthier alternative that will completely satisfy your sweet tooth.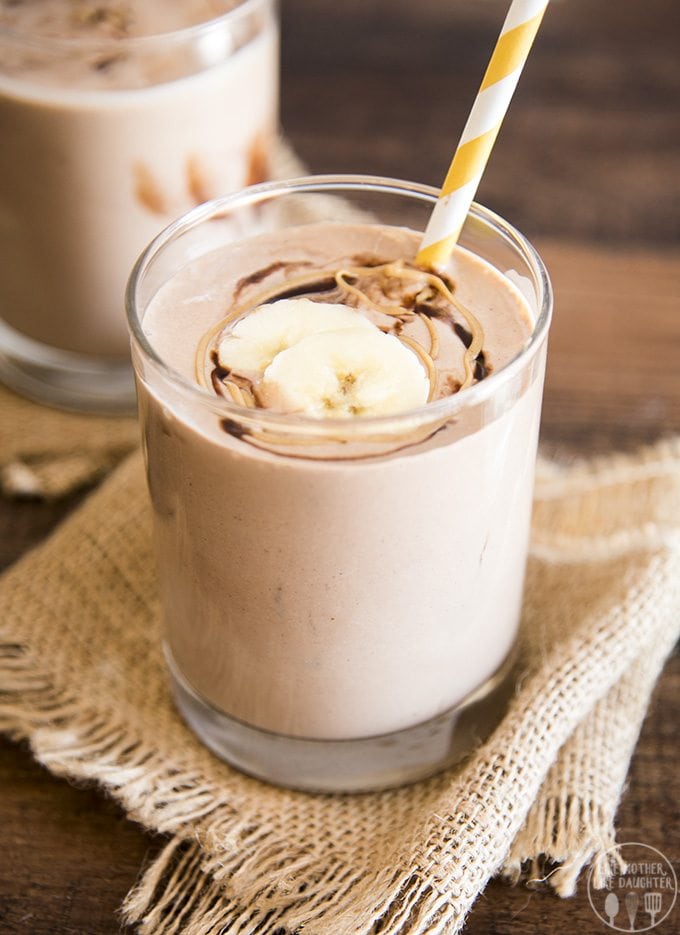 This post contains affiliate links

Chocolate Peanut Butter Banana Smoothie
Ingredients
¼ cup creamy peanut butter
2 bananas (frozen is best if you have it)
½ cup milk (add another ¼ cup if you have a lower powered blender)
½ cup low fat vanilla greek yogurt
2 TBS cocoa powder
¾ cup ice
Instructions
Throw all your ingredients together into the blender.
Blend on high until smooth.
Pour into glasses and serve.
Things you might need for this recipe:
If you like this chocolate peanut butter banana smoothie, try these: