This is a post where I brag a little about my husband.
Have I told you, how amazing my husband is? Well, its true. My husband, Nate, works full time, ie 40 hours a week, at a Residential Treatment Center. He's the IT man. Meaning he fixes, computers, printers,  phones and more. But along with working full time, he also goes to school full time. He is studying Information Systems at UVU. Did you hear that right? He works more hours a week than I do, AND is going to school too. Wow.
Plus sometimes he does side jobs, and fixes people's personal computers. Getting rid of all the viruses and junk as well as raising them from the dead. Hah!
Besides being amazing and supporting me and our family (being himself, me, and our 2 pets), he is amazing in so many other ways. He is a great cook. He is a great fisherman. He is a great photographer. And more.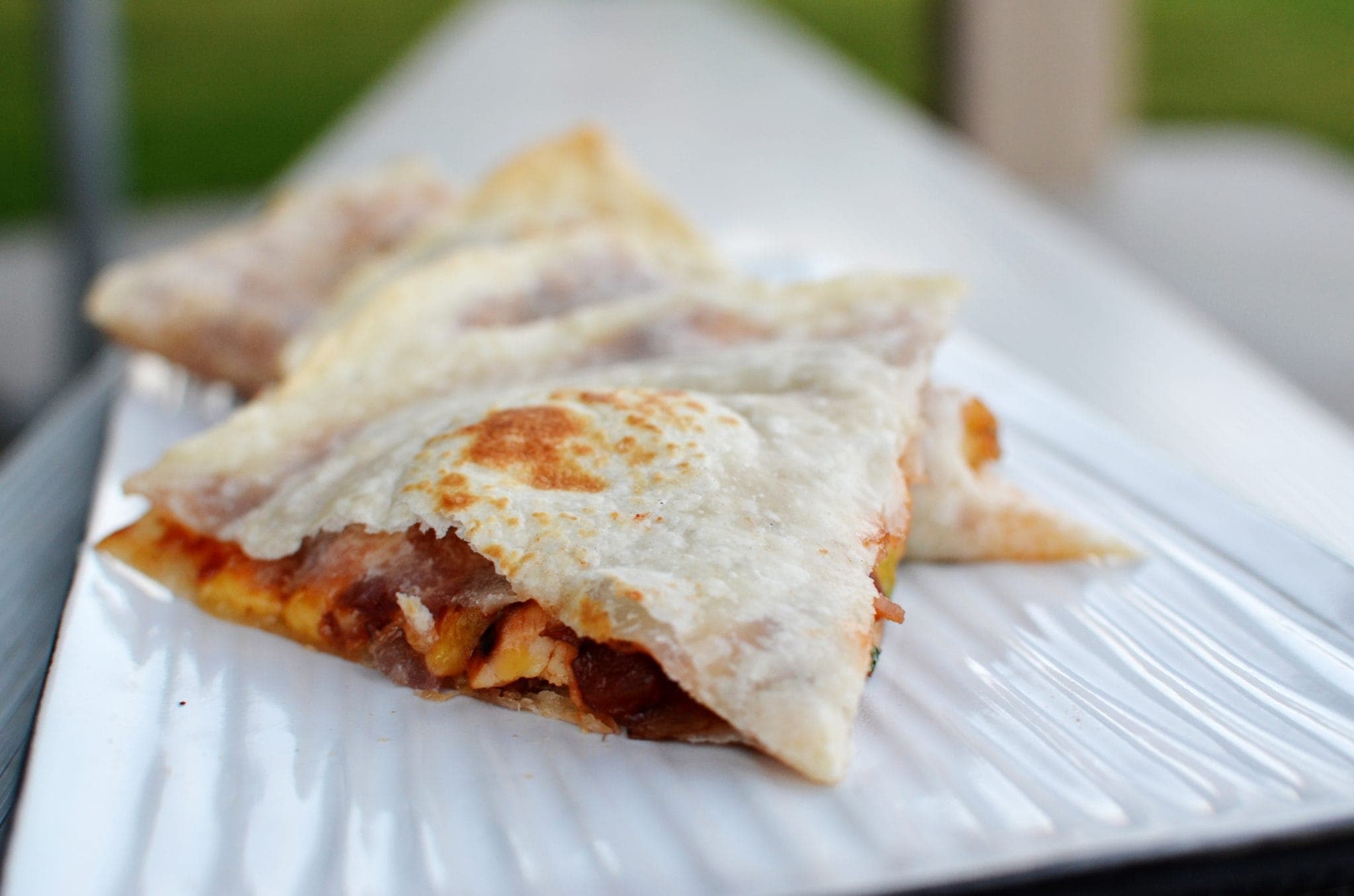 I got pretty lucky to say the least.
So a couple weeks ago he took on this huge project of restoring somebody's desktop and lap top computers. And he got paid a little bit of money for it, of course. We decided since it was extra money he deserved to spend it in whatever way he wanted. So he bought this awesome camp oven/stove. We've used it twice already and it is so cool. You just hook up a little propane bottle too it and use it like a normal gas oven or stove.
So last night, instead of cooking dinner at home. We headed to the canyon and cooked dinner in our camp oven. Of course this recipe could be made in a normal oven. But we loved being able to cook outside. And enjoy the last few warm evenings we'll have before winter comes striking.
Anyway, the moral of the story is: My husband is the best and this camp oven/stove is awesome. And here's a delicious recipe to go with it.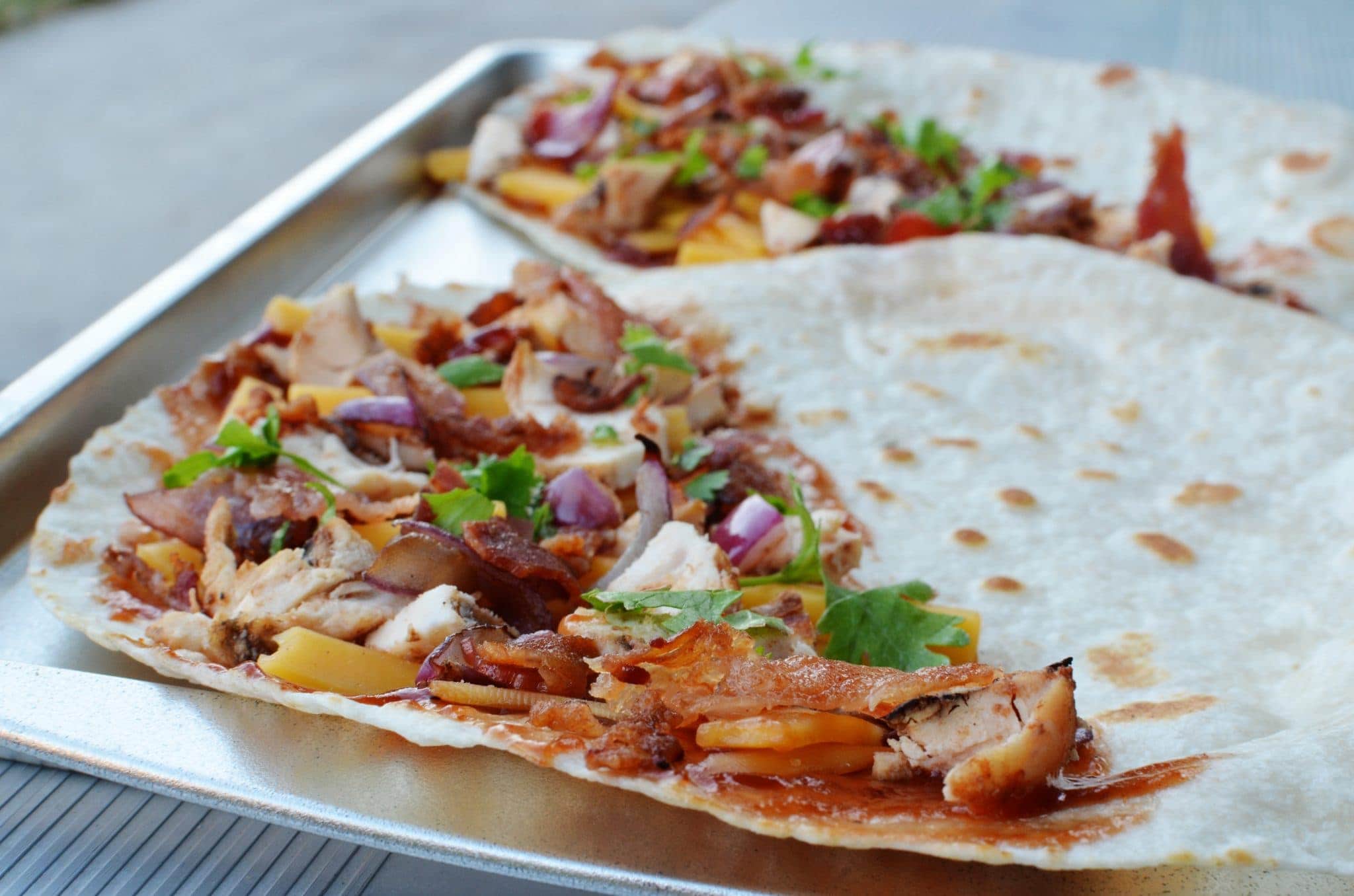 6 large tortillas
6 TBS BBQ Sauce
1 1/2 cups cheddar cheese, shredded
1.5 cups chicken, cooked and chopped (this is a great way to use up  leftover rotisserie chicken, or any other chicken you have – we used already cooked bbq chicken)
8 pieces of bacon, cooked and crumbled
1 cup red onions, sauteed
1/4 cup cilantro, chopped
1. Preheat oven to 350 degrees.
2. Spread BBQ sauce on half of each tortilla.
3. Top BBQ sauce with about 1/4 cup cheese.
4. Spread about 1/4 cup chicken over the cheese.
5. Sprinkle bacon pieces and sauteed red onion over each tortilla evenly.
6. Sprinkle cilantro over the top of all the ingredients.
7. Fold tortilla in half.
8. Bake for 8-10 minutes until cheese is melted completely and tortilla is a little crispy.
10. Cut each quesadilla into 3 or 4 pieces.
Enjoy. 
PS. If you would like a stronger BBQ  flavor, dip pieces into BBQ sauce as you eat.