These cheesy scalloped potatoes are covered in the perfect homemade creamy cheesy sauce, topped with more shredded cheese and baked to perfection for the perfect side dish to any meal!
Post Updated: 3/13/17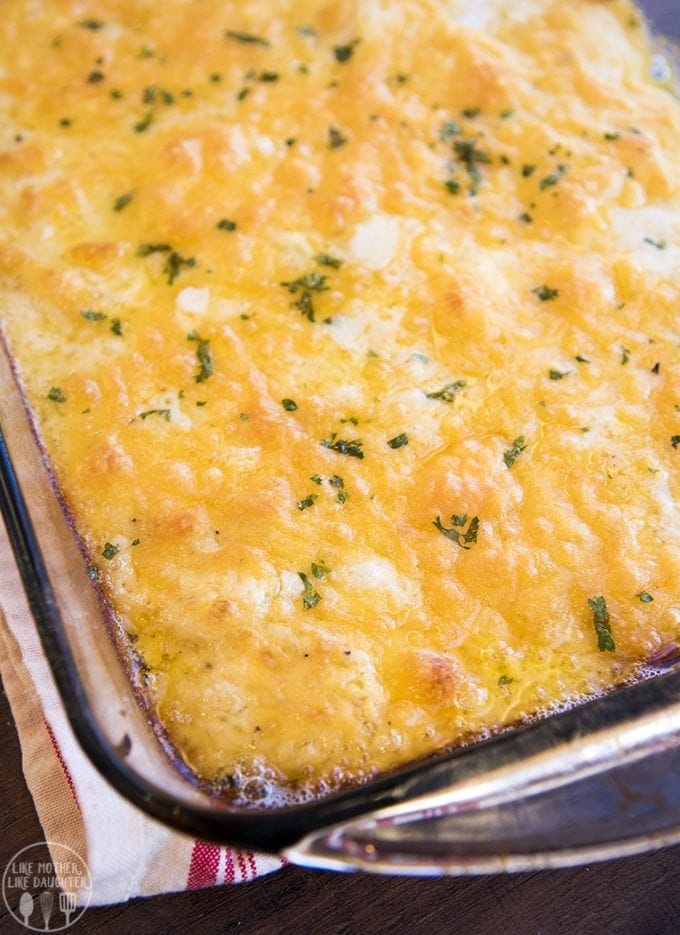 Cheesy potatoes of any type are one of my favorite side dishes ever. These cheesy scalloped potatoes are one of my new favorite dishes!
I couldn't decide if I should call this dish cheesy scalloped potatoes or potatoes au gratin. I'm not really sure the difference of the two dishes, but whatever you call them I think you will love these delicious potatoes!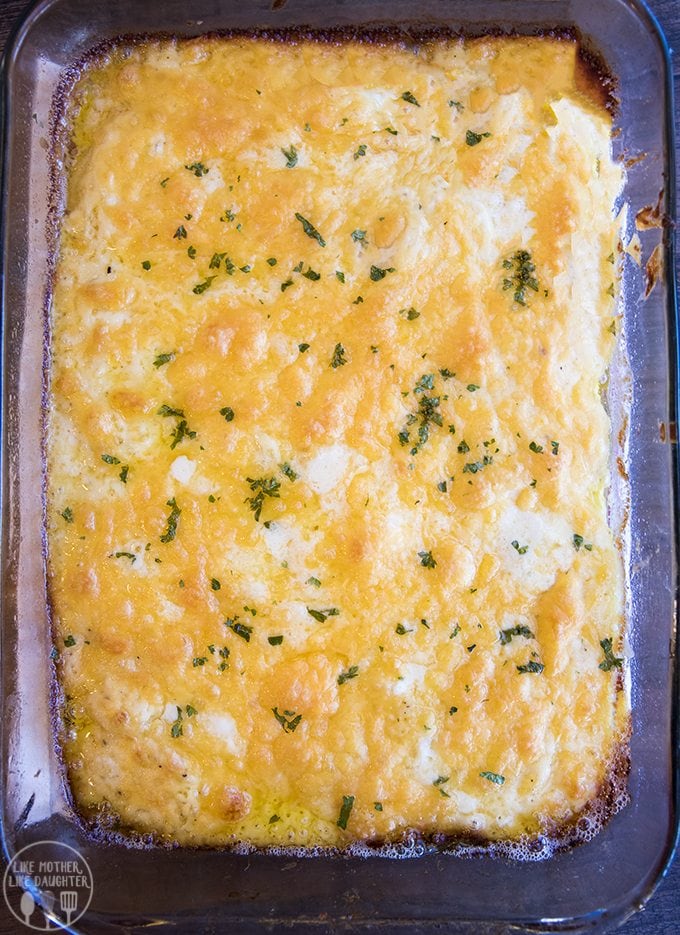 These potatoes are covered in a homemade creamy cheesy sauce and topped with more cheese and baked to perfection. They're perfect to add to any meal, but would be especially great for a holiday dinner!
A couple weeks ago I made a small "Easter dinner" so I could get some posts ready (life of a blogger) and these cheesy scalloped potatoes were one of the dishes I made. I think I will be making them again for our actual Easter dinner in a few more weeks because they are so good! Stay tuned, because next week I will be sharing the amazing ham glaze I made and rounding up all the delicious things I made for our faux Easter dinner.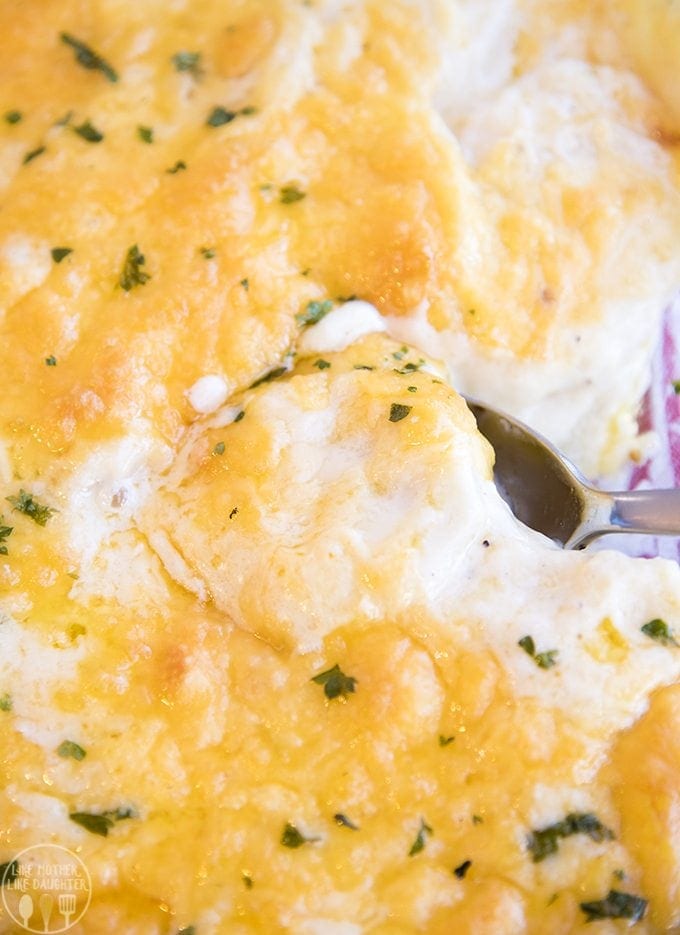 Cheesy Scalloped Potatoes
Ingredients
¼ cup butter (1/2 stick)
¼ cup flour
2 cups half and half (or whole milk)
1 tsp salt
½ tsp pepper
2½ cups shredded cheddar cheese, divided
5-6 cups sliced potatoes (about 6 medium potatoes), cut to about ⅛in slices
Instructions
Preheat the oven to 350 degrees and prepare a 9x13in pan with non stick spray.
Melt the butter in a medium to large sauce pan over medium heat.
Add in the flour and cook until the flour is mixed into the butter, about 2 minutes.
Pour in the half and half, stirring regularly, until the mixture is thickened, about 2 minutes.
Remove from heat and add in the salt and pepper, and 2 cups of the shredded cheese.
Layer about ⅓ of the sliced potatoes into the pan. Pour ⅓ of the cheese sauce over the top.
Repeat with another third potatoes, cheese sauce, potatoes and cheese sauce.
Cover with foil and bake for about 40 minutes.
Remove the foil and sprinkle with additional ½ cup of cheese and bake for another 20 minutes or so until the sauce is bubbly and the potatoes are soft.
This recipe is adapted from
Yellow Bliss Road
.