These adorable bear cookies are easy to make with a chocolate cookie base, chocolate frosting, 'nilla wafer, m&m candy eyes and mini oreo cookies!
Pin these bear cookies for later.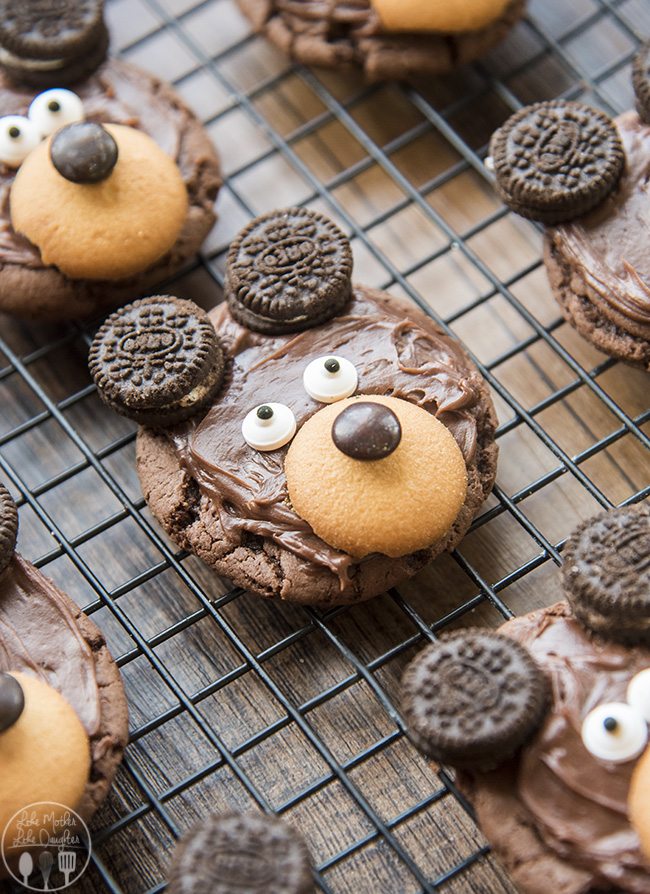 Flash back 12 or so years to when I was 14 or 15 years old. My cousin and I stayed at our grandmother's house for a couple days prior to a family reunion and she wanted us to choreograph a dance to a song called "Teddy Bear Picnic". We did and taught our younger girl cousins the dance as well and we all performed it at our family reunion. I'm not sure my point of this, except that these cute bear cookies would be perfect for a Teddy Bear Picnic.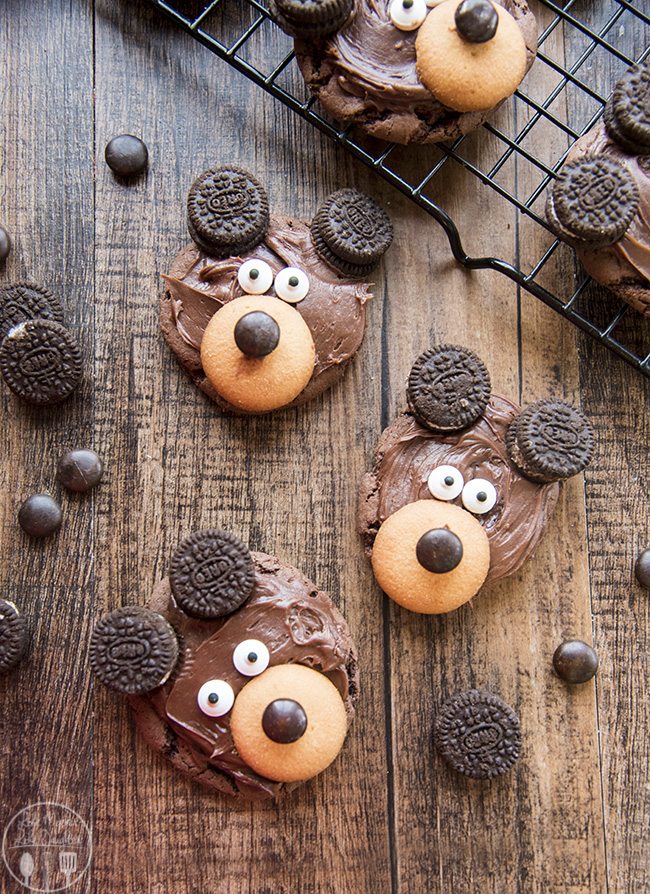 These cookies are super simple to make. You can make a homemade chocolate cookie and frosting – but I just kept the recipe super easy with a chocolate cake mix and canned frosting. Then you'll use Nilla Wafers, m&ms, candy eyes and mini Oreos to decorate the cookies to make them look like these cute bears!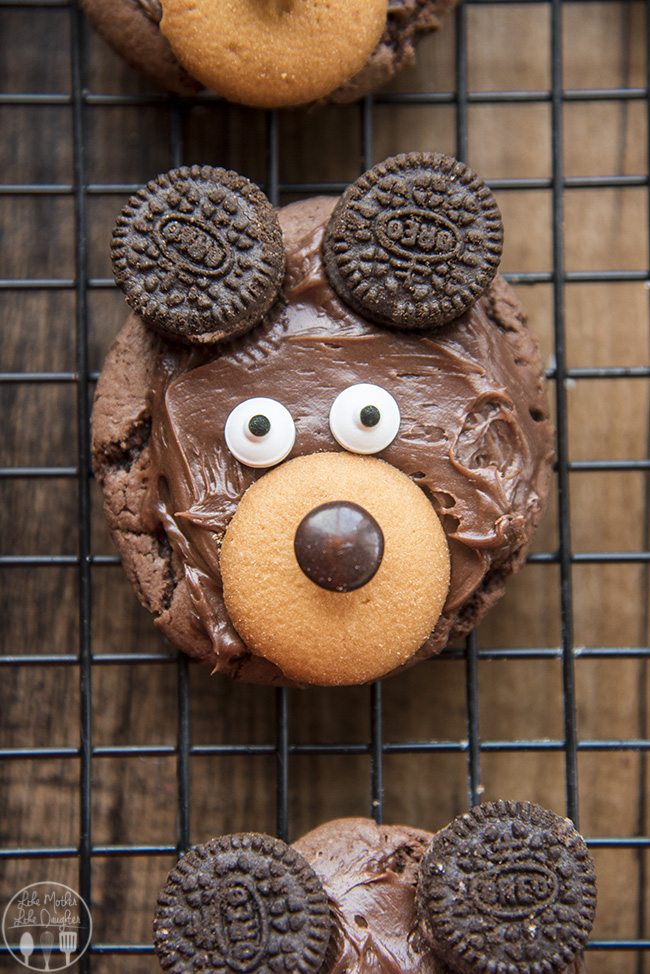 These cookies would be adorable to serve at a bear party, teddy bear picnic, or just for fun! If you have kids I know they would love to help you decorate these cookies and eat them when you're done!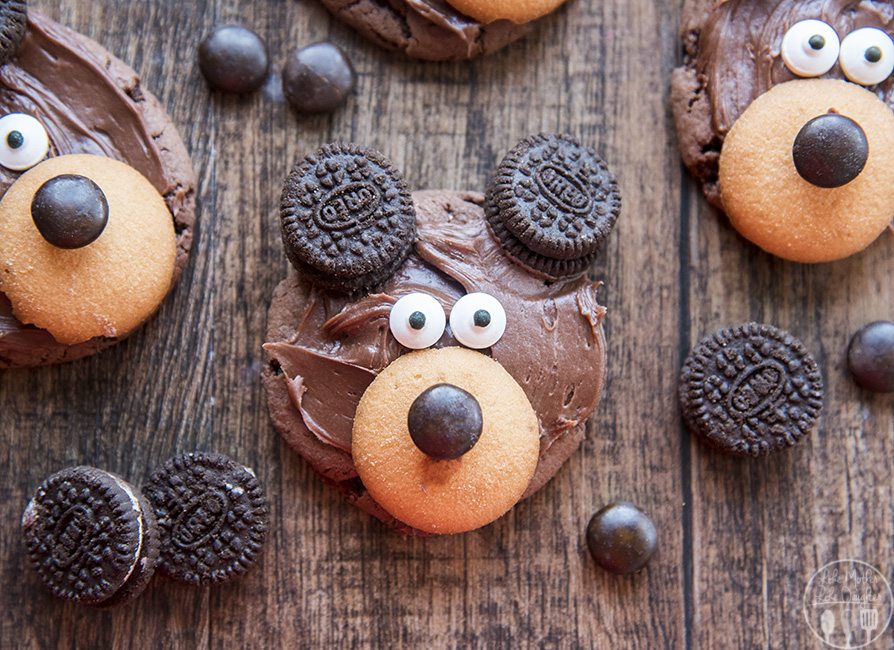 This post contains affiliate links.

Bear Cookies
Ingredients
1 box chocolate cake mix
2 large eggs
⅓ cup vegetable oil
1 can of chocolate frosting (or 2 cups homemade chocolate frosting)
24-28 mini Nillia Wafers
24-28 brown m&ms
1 package candy eyes
48-56 mini oreos
Instructions
Preheat your oven to 350 degrees.
In a medium sized bowl combine your cake mix, eggs and vegetable oil and stir together to make a thick cookie batter.
Scoop 1½ - 2 TBS of dough and roll into a ball. Repeat with additional dough.
Place 12 cookies onto a cookie sheet lined with parchment paper or a silicone liner.
Bake cookies for about 8 minutes until the tops start to get crinkly.
Remove from oven and allow to cool for 2 minutes on baking sheet.
Transfer to cooling rack to cool completely.
Spread frosting over the top of a cookie.
Place one nilla wafer onto the bottom half of cookie.
Place two candy eyes above the nilla wafer.
Place two mini oreos above the eyes like ears.
Attach one m&m to each Nilla wafer using frosting.
Allow frosting to set and enjoy!
Things you might need for this recipe: