This berry syrup was inspired by Aimee's stuffed French toast post when she mentioned the Kodiak Cakes syrup she enjoyed from Costco.  Craig and I had our oldest with his family here visiting, and decided it was the perfect time to make the stuffed French toast but we, alas, did not have the Kodiak Cakes syrup. We created our own.  It was quite simple, I took my homemade maple syrup and added Kirtland Triple Frozen Berries to it and warmed them all up together.  It was perfect.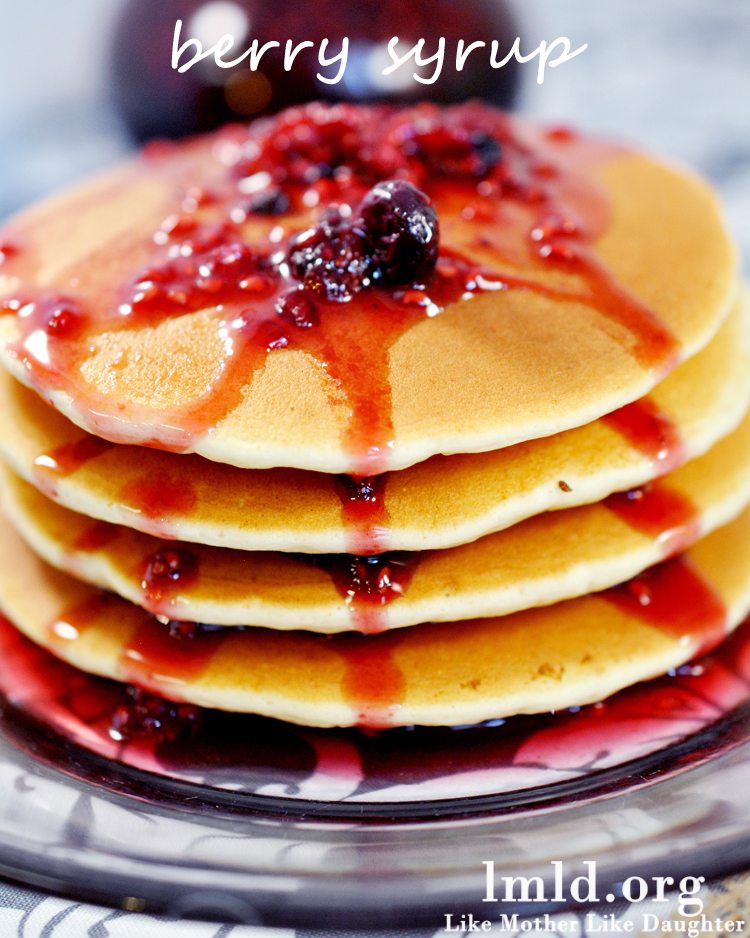 We loved the berry syrup over the stuffed French toast and most recently had it over pancakes.  I know it would be delicious with waffles, or crepes too.  Although, we usually have breakfast in the morning, topping your pancakes or waffles with this berry syrup makes a breakfast dinner seem a step above your ordinary breakfast. I think your family would delight in this treat, mine did.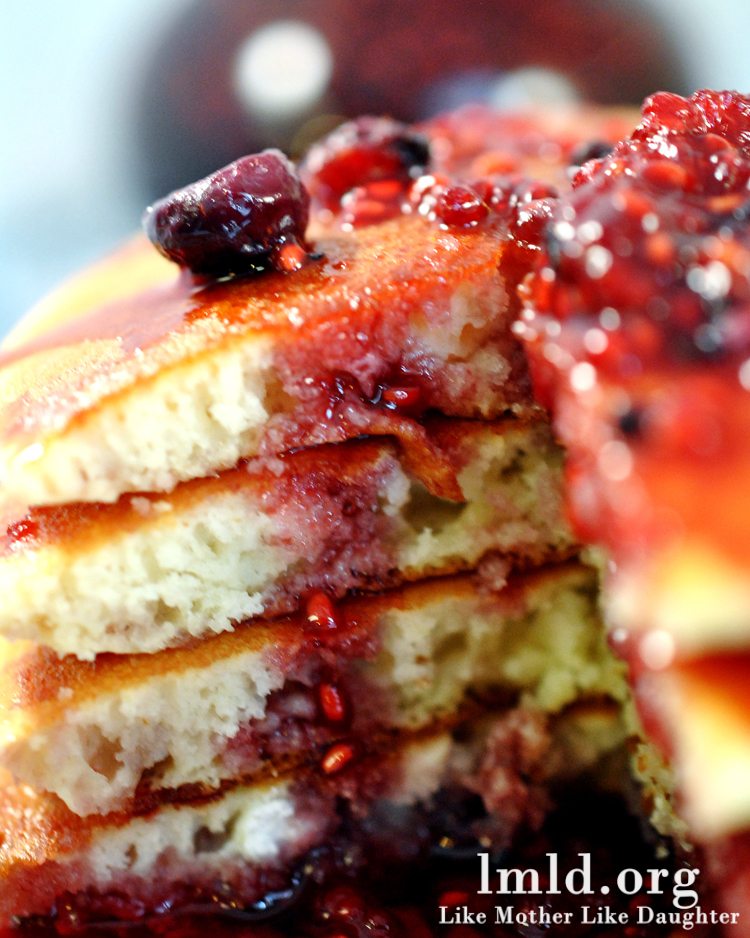 Berry Syrup
Instructions
In a small saucepan over medium to low heat, add frozen berries and maple syrup
Warm, stirring frequently until the berries have soften
Smash berries with a potato masher, leaving a few if desired for the full berry effect
Serve warm over pancakes, french toast, waffles, or crepes
Enjoy this delicious berry syrup on top of pancakes, waffles, french toast or even ice cream!