This blood orange salsa salmon was one of the most delicious dishes I have ever prepared and eaten.
Do you know the blood orange?  I am sorry it doesn't have a better name, some people do call it a red orange.  I suggest crimson orange.  It is grown specifically but it really is a mutation of the orange.  There are 3 types of blood oranges: Moro, Tarocco, Sanguinello.  They are the primary orange in Italy.  The juice can be tart or sweet.  It often is used in a vinaigrette.  I am kinda (kind of) using the blood orange in a vinaigrette, it is called blood orange salsa salmon maybe because there is cilantro in the recipe but I am already imagining a blood orange vinaigrette salad.  I will keep you updated.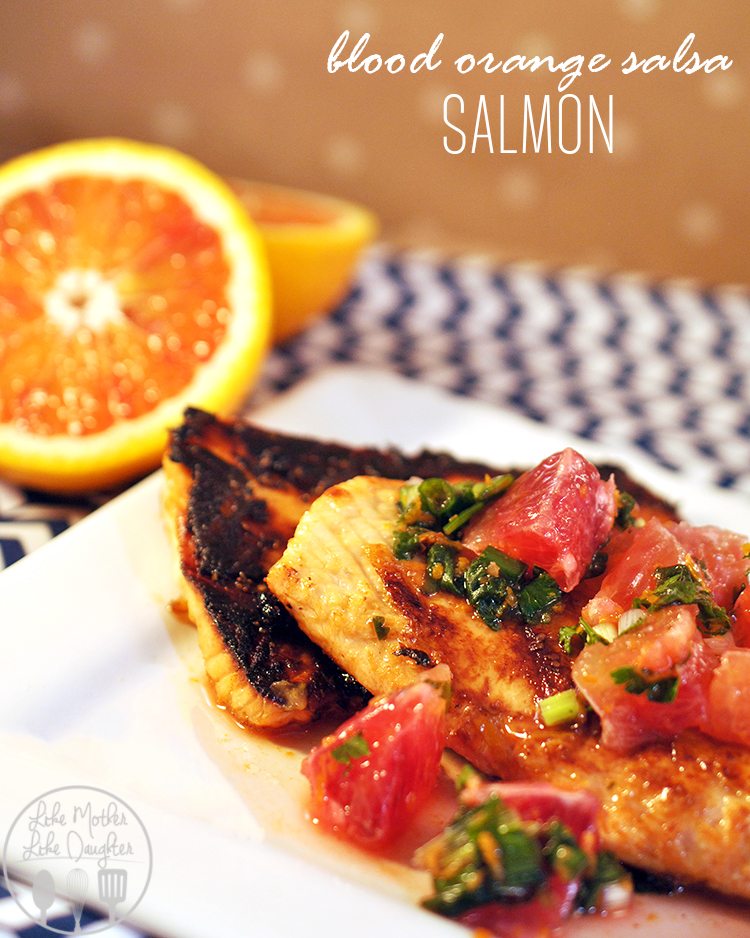 In the meantime, I give you a wonderful, healthy seafood dish – blood orange salsa salmon.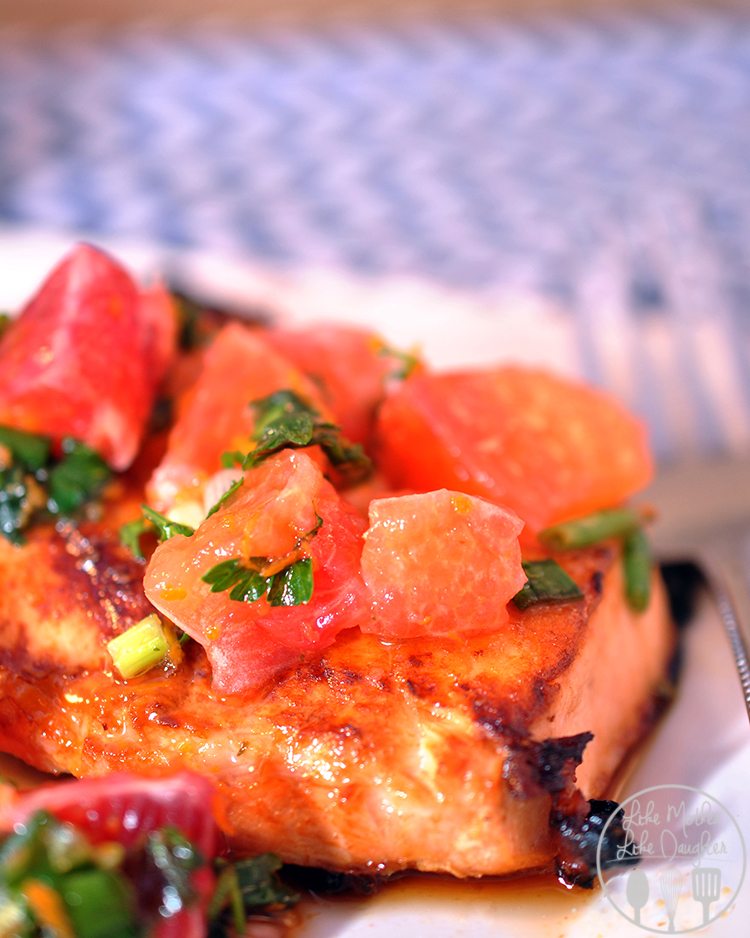 Blood orange salsa over baked salmon
Blood oranges make a wonderful salsa enjoy it over this honey crusted baked salmon.
Ingredients
2 fillets salmon
2 Tbs honey
Kosher salt - to taste (about 1 to 2 tsp)
pepper to taste
2 Tbs olive oil
½ blood orange segments - segments halved
1 Tbs blood orange zest
1 Tbs cilantro - minced
1 green onion - minced, use white and green
1 Tbs flat parsley leaves- minced
1 tsp crushed red pepper flakes
½ blood orange - juiced
1 Tbs vegetable oil
Instructions
In a small bowl; add the blood orange segments, zest, and juice.
Add to it the cilantro, green onion, flat parsley leaves, red pepper flakes, and vegetable oil.
Gently mix together, place in fridge until ready to use.
Preheat oven to 400 degrees.
In a oven safe cast iron pan, heat 2 Tbs olive oil over medium heat
Salt and pepper the salmon fillets.
Add fillets to the cast iron pan.
Drizzle honey over the top.
Sear one side (a minute or two) until a golden brown crust forms , turn over and sear the other side.
Place in oven to bake for 8 to 12 minutes, until salmon is cooked thoroughly - flakes easily with a fork.
Serve with blood orange salsa over the top.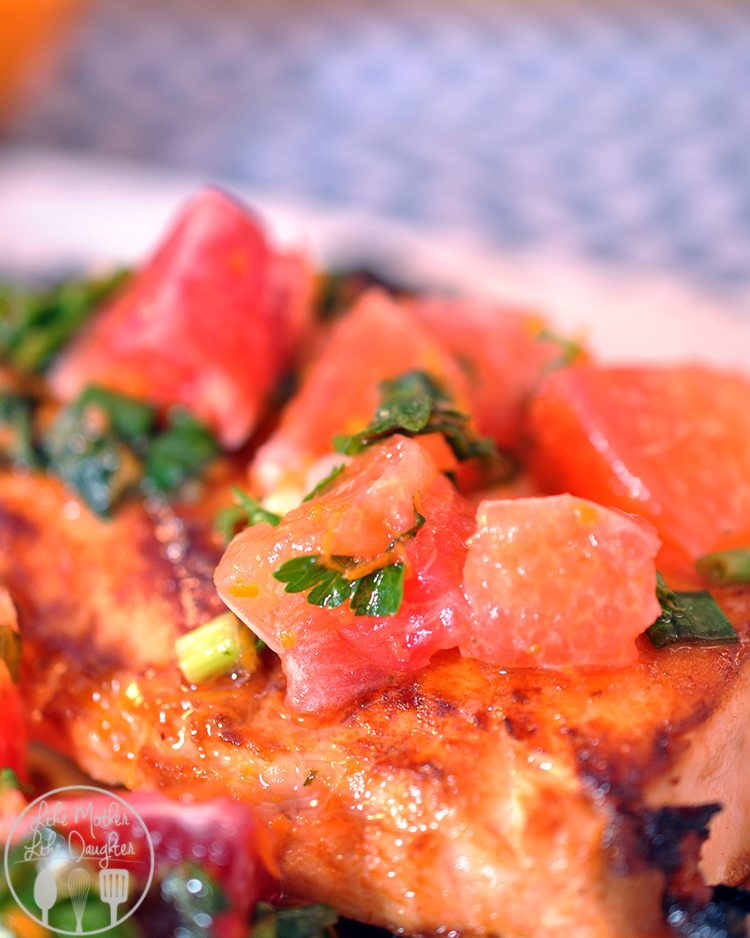 How have you enjoyed the blood orange?  Share your recipes with me please.