I saw these candy corn pretzel hugs on Sally's Baking Addiction and just knew I had to try them – what a perfect Halloween or fall treat!
Pin these candy corn pretzel bites for later!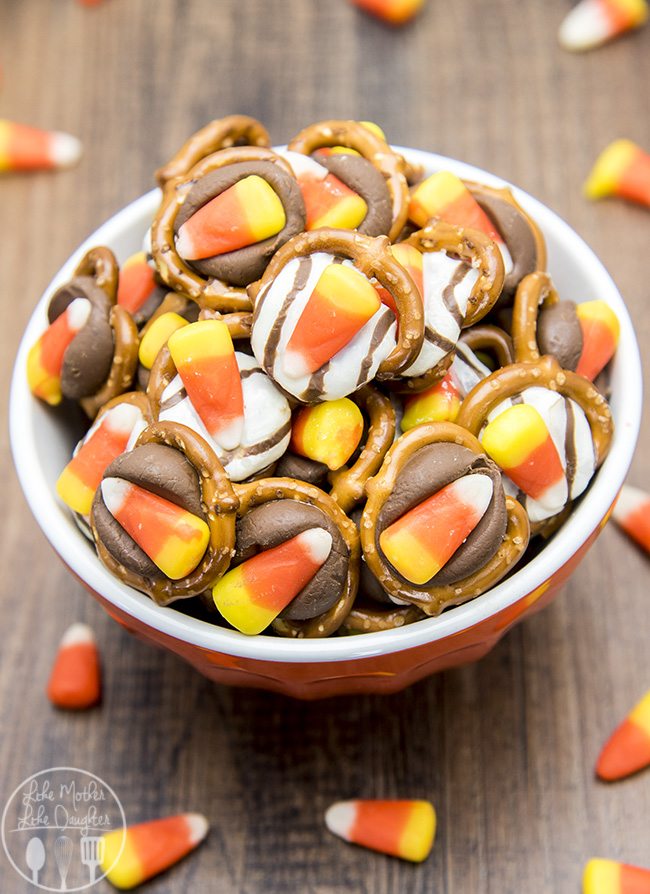 I've made pretzel hugs before with a pretzel a hug and an m&m on top before and they are such a fun and easy treat. Plus you can spruce them up with a variety of different flavored chocolate kisses or m&ms so why not top them candy corn for a Halloween treat? I used chocolate hugs and kisses for these treats!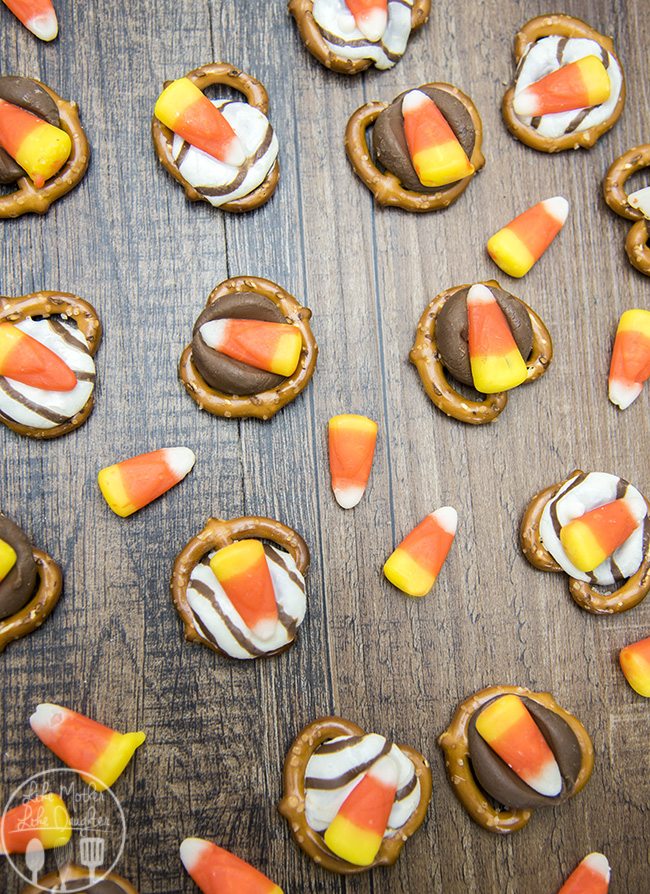 Candy corn isn't my favorite (because I mean think of all the chocolate!), but its a fall icon I can't let Halloween pass without at least a few pieces and these candy corn pretzel treats are a great way to eat them.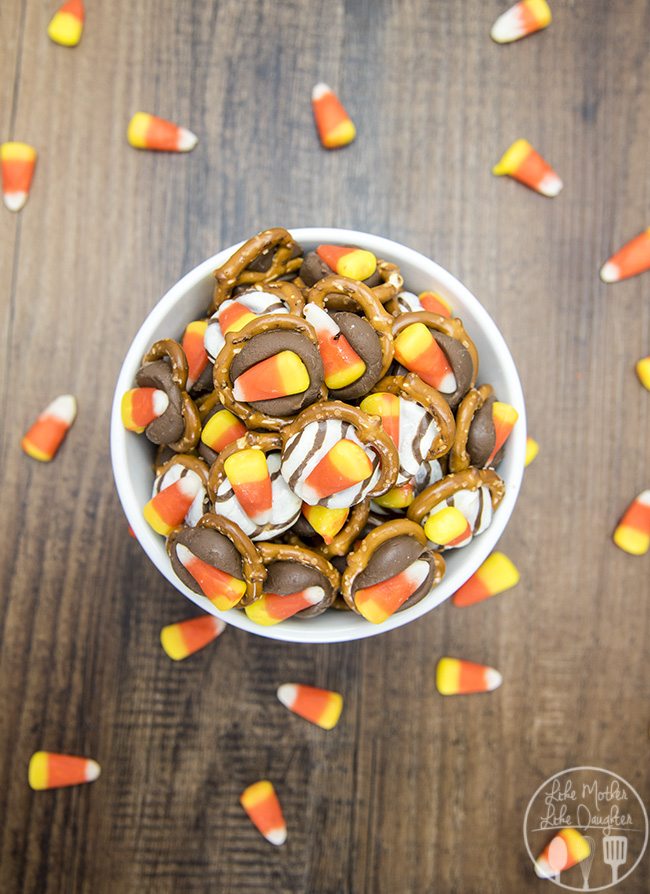 Plus the colors of candy corn are just so cute and festive – they just scream fall!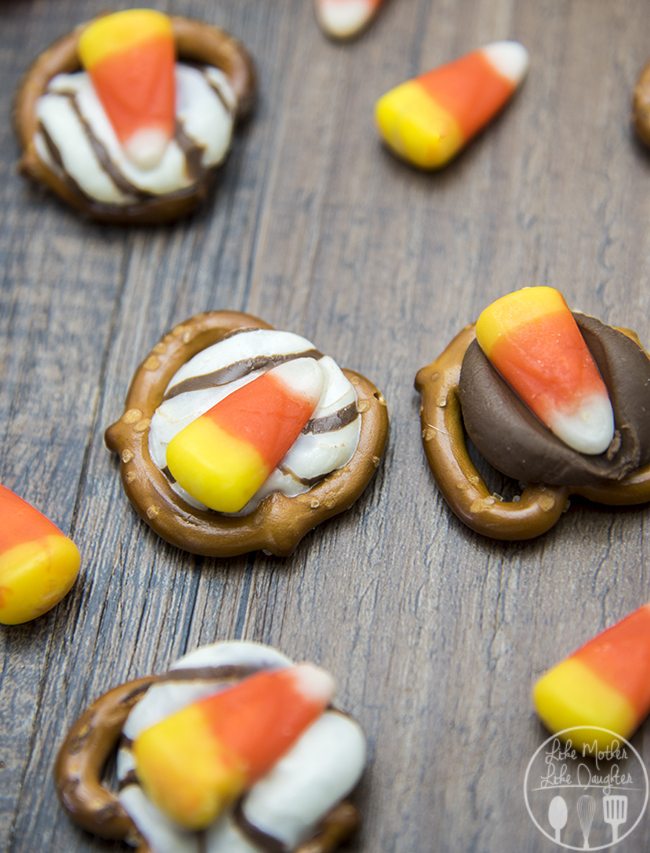 These treats just take a couple minutes to make, but then the hard part comes when you have to wait for the chocolate to harden back up. Stick your tray in the fridge for them to harden quicker and enjoy!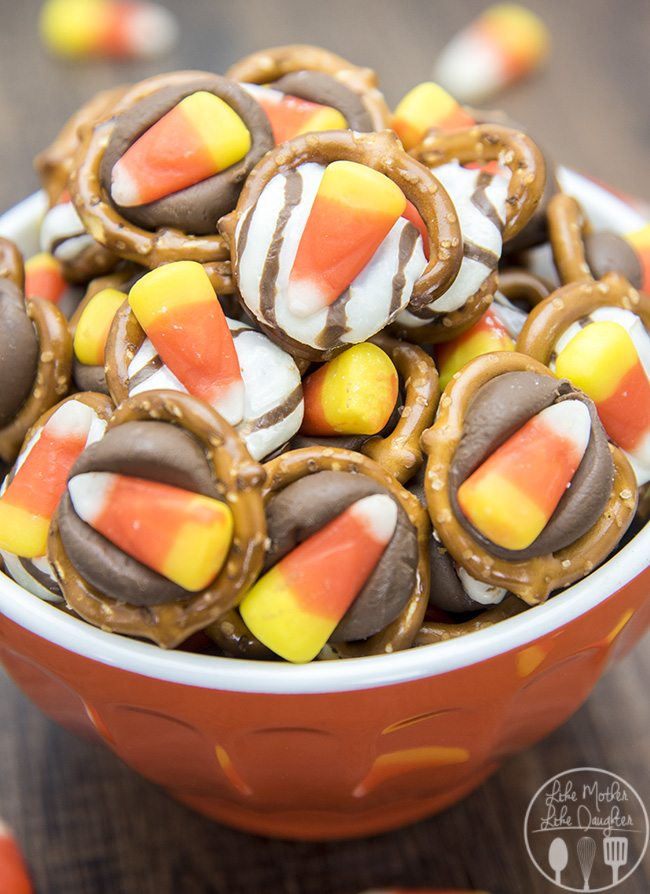 Candy Corn Pretzel Treats
Ingredients
mini pretzels
Hershey's kisses and hugs
candy corn
Instructions
Preheat your oven to 250 degrees.
Place as many pretzels as you want treats on a cookie sheet.
Top each pretzel with an unwrapped hug or kiss.
Place them in the oven for 2 to 3 minutes to soften the chocolate (the hugs seem to melt a little faster than the kisses)
Remove them from the oven and place a candy corn piece on top of each chocolate and slightly press down.
Allow to cool completely before eating. (Place in fridge for an expedited cool)