These chocolate covered strawberry footballs are not only easy to make, they're also delicious to eat and so cute for a football watching party!
Pin these chocolate covered strawberry footballs for later!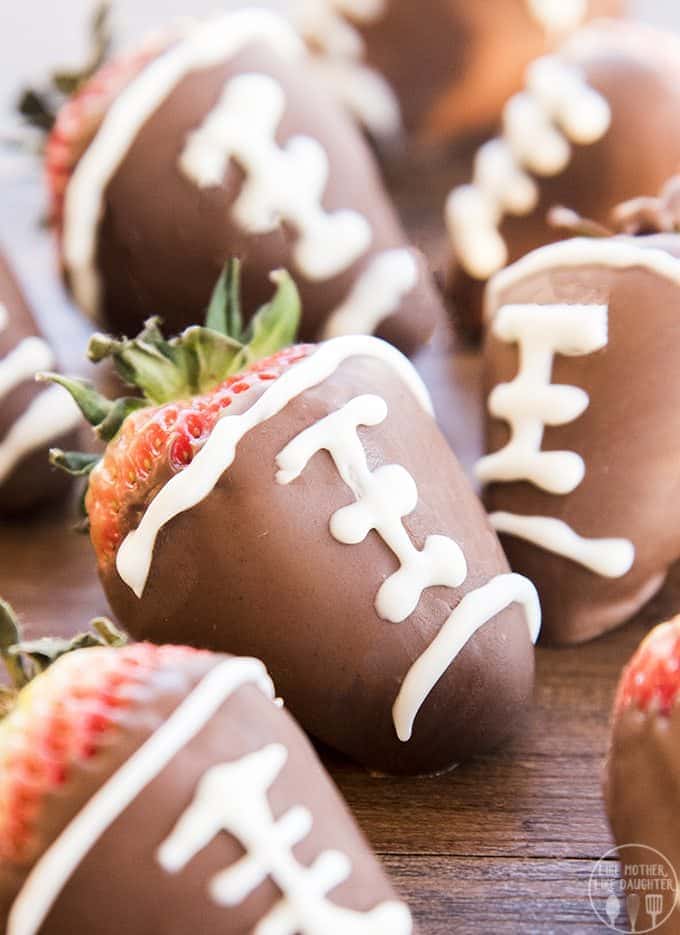 Chocolate covered strawberries are such a fun and delicious treat, I mean who doesn't like chocolate covered fruit. You get the benefits of eating fruit, but with chocolate? Isn't that how that works? 😉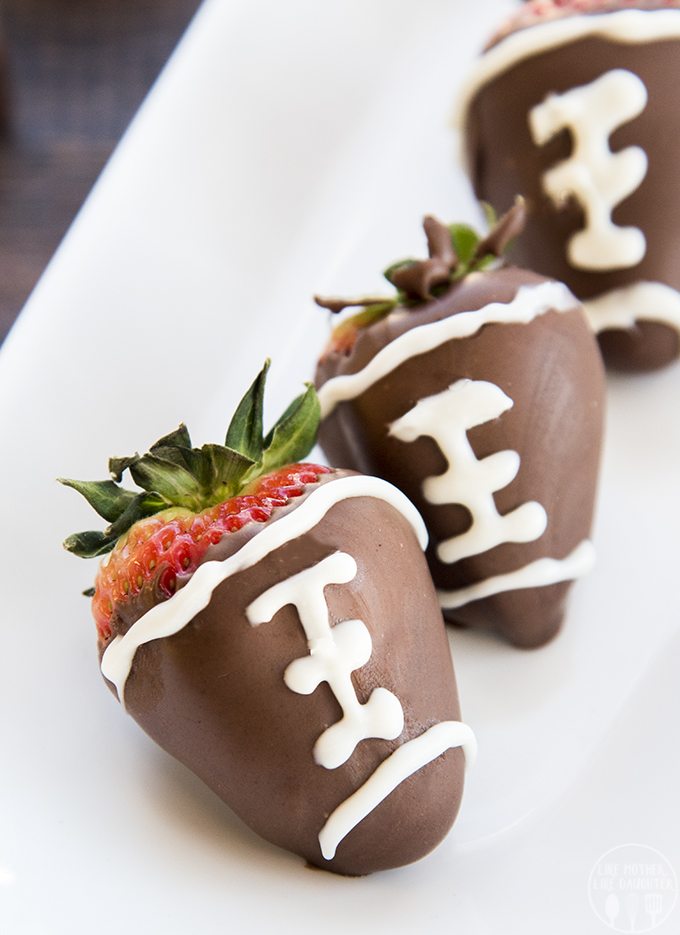 Turning the chocolate covered strawberries into footballs is easy, and so cute! Even though I'm one of the worst people at decorating, you still get the idea right? And they turn out cute even if the lines aren't totally straight.
You can either just do the shoe lace looking white lines (we're getting super technical here 😉 )down the middle, or you can also do the top and bottom white lines that some footballs have.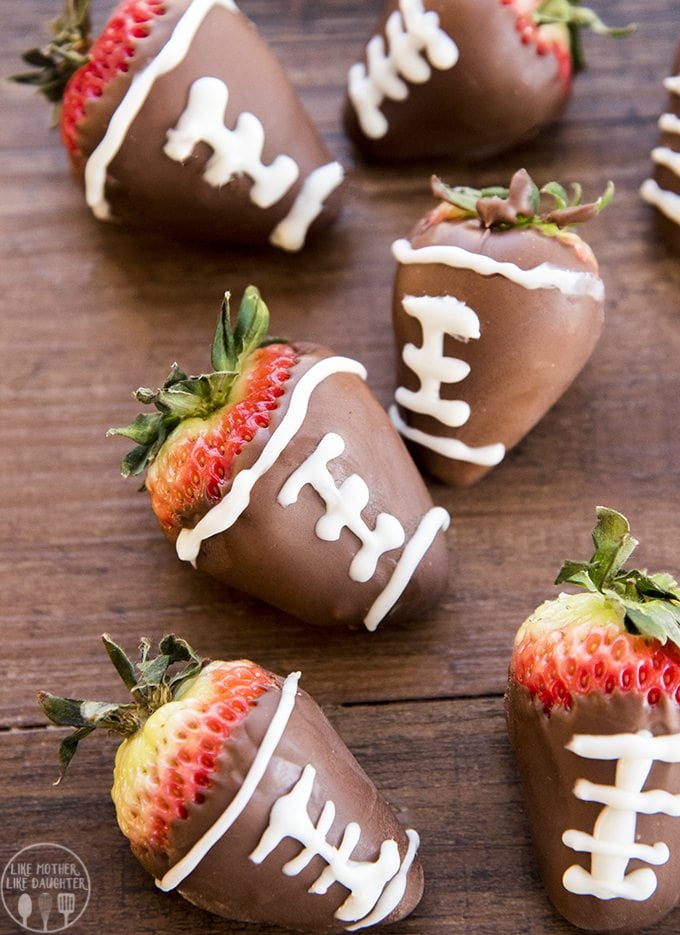 Chocolate Covered Strawberry Footballs
Ingredients
1 cup chocolate chips
½ TBS coconut oil
12-16 strawberries, washed and dried, not hulled
¼ cup white chocolate chips
Instructions
In a microwave safe bowl or mug, add the chocolate chips and coconut oil.
Microwave on high for 30 seconds.
Stir and repeat in additional 15 second increments until chocolate is smooth.
Holding the leaves, dip each strawberry into the chocolate rotating around to get all sides of the strawberry evenly.
Allow excess chocolate to drip off for a few seconds and place on a sheet of parchment paper to set.
Allow them to sit until chocolate is dry.
In another bowl, melt the white chocolate chips in 20 second increments (about 1 minute total) until smooth.
Pour the white chocolate into the corner of a small ziplock bag.
Allow white chocolate to cool a bit, so it becomes a little thicker and easier to manuever.
Snip just the tip of the corner of the bag off with scissors.
Pipe line all the way across the top of the strawberry, then across the bottom.
Pipe a line down the middle of the strawberry, not all the way to the end lines.
Pipe small lines across the middle lines to make the shoe lace looking hand holds of the football.
Allow to set on the parchment paper until the white chocolate is dry.
Enjoy!