I love chocolate covered strawberries. Who doesn't? Usually when I make chocolate covered strawberries I am dipping something else in chocolate; cookies, pretzels,  cake balls, etc. and whenever I have a little extra chocolate and some strawberries in my fridge I am one happy girl!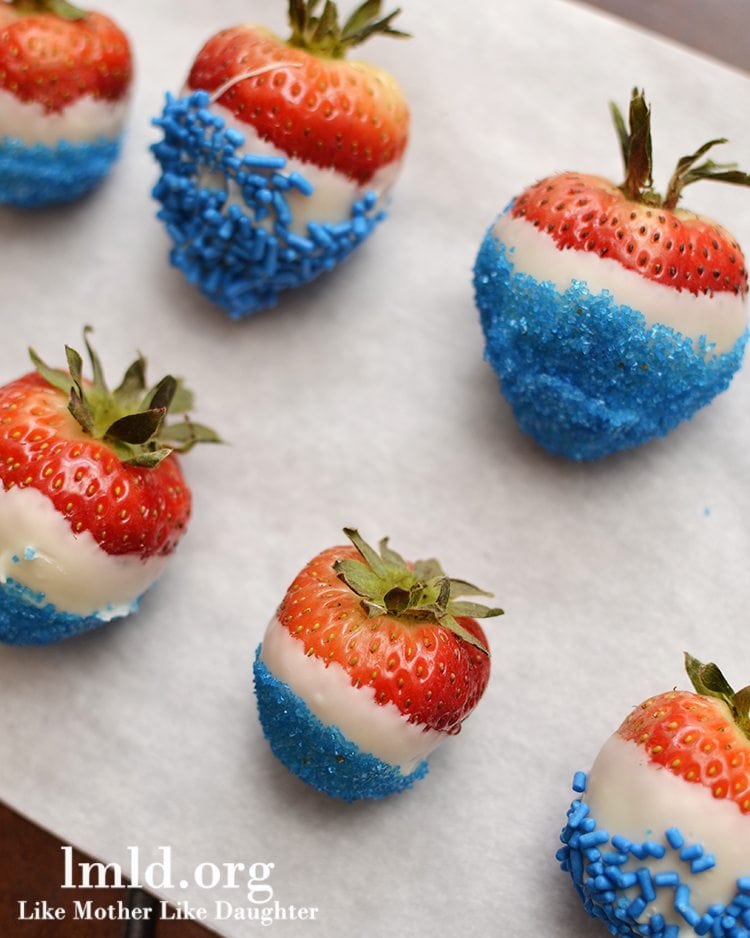 Well, in honor of Fourth of July coming soon, I thought, what could be cuter and yummier than a delicious Fourth of July chocolate covered strawberry. I had previously never tried strawberries dipped in white chocolate, but let me tell you, I am a new fan.
I got the idea on pinterest a while ago about dipping strawberries in white chocolate and then in blue sprinkles to make them red white and blue, but I didn't follow a recipe for this. And you don't really need to follow a recipe either, but I will give you some approximate amounts for each ingredient, but generally you just need strawberries, white chocolate and blue sprinkles.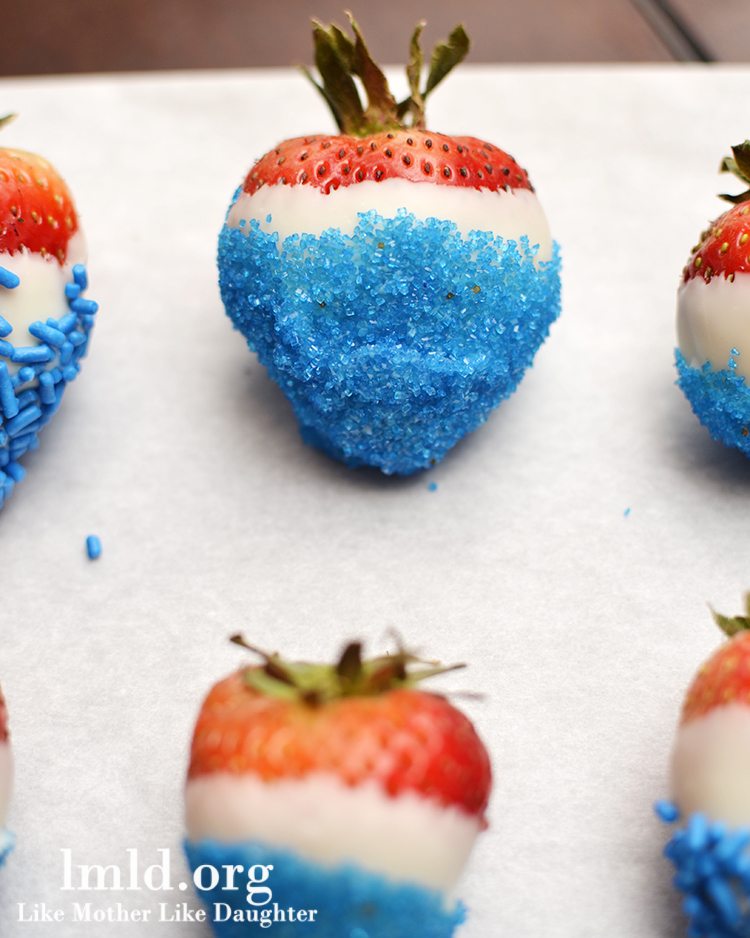 But FYI, when it comes to sprinkle types, not all sprinkles are created equal; I tried these with topper sprinkles/jimmies and sugar sprinkles (not sure which size exactly, but the size a grocery store would have) and I liked them much better with the sugar sprinkles. The sugar sprinkles gave it just a little bit of crunch, plus the flavor was better, just my opinion.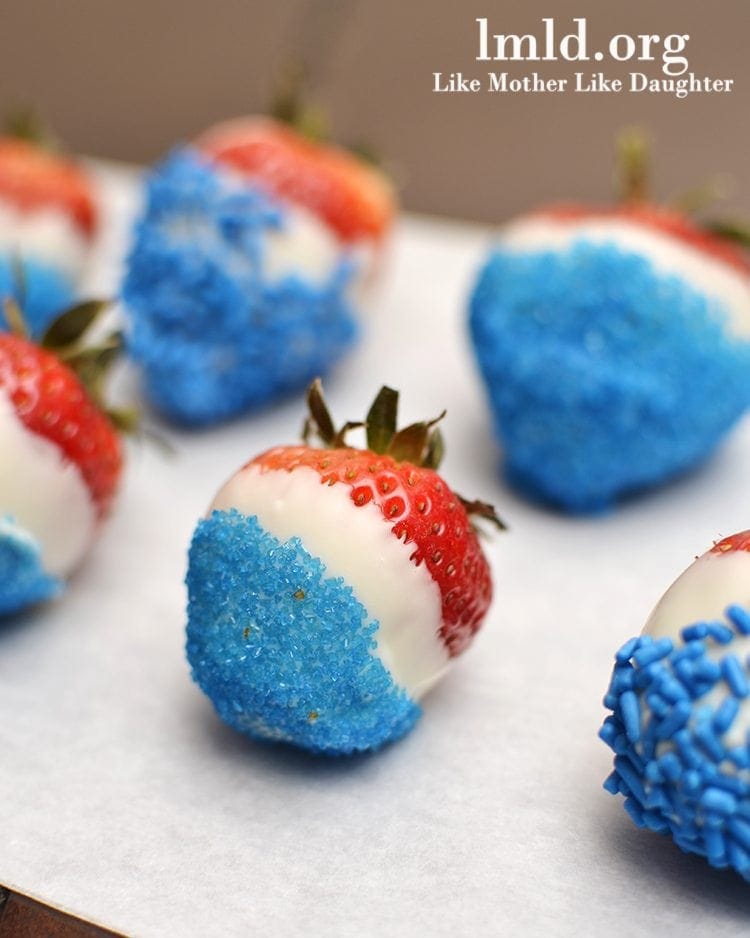 Red, White and Blue Strawberries
Ingredients
20 strawberries
6 oz white chocolate (chop up a chocolate bar or use chips)
½ cup blue sugar
Instructions
Melt white chocolate over a double boiler or in the microwave. (If you're doing it in the microwave change the power to 50% and microwave in 30 second increments, about 90 seconds total. Stirring in between each) (In a double boiler stir regularly until chocolate is creamy and melted). You can remelt chocolate when it starts to get thick and lumpy using either method.
Dip strawberries in the white chocolate with about ¼- 1/3 of the top showing still
Twirl strawberries around for a few seconds and allow excess chocolate to drip off.
Dip strawberries about ⅓-1/2 way up in blue sugar.
Lay on parchment paper and allow to rest until chocolate is fully hardened.
Enjoy this delicious treat for your upcoming 4th of July BBQ!