When I was a little girl, I think maybe 5 or 6 (or maybe even 7 or 8) I was in Girl Scouts. I was in the program with one of my best friends, and I don't remember who the other girls were. We were first "daisies" and then "brownies" and I'm not sure why we quit after that.
It's funny because I don't remember a lot about being in Girl Scouts, but I do remember we were going to have one activity, I have no clue what it was, and I got chicken pox and I couldn't go! My best friend's younger brother also got the chicken pox them, so I got stuck at home with him because they didn't want it to spread. I just remember being so bummed, I missed out on the activity AND I had to stay home with the younger brother.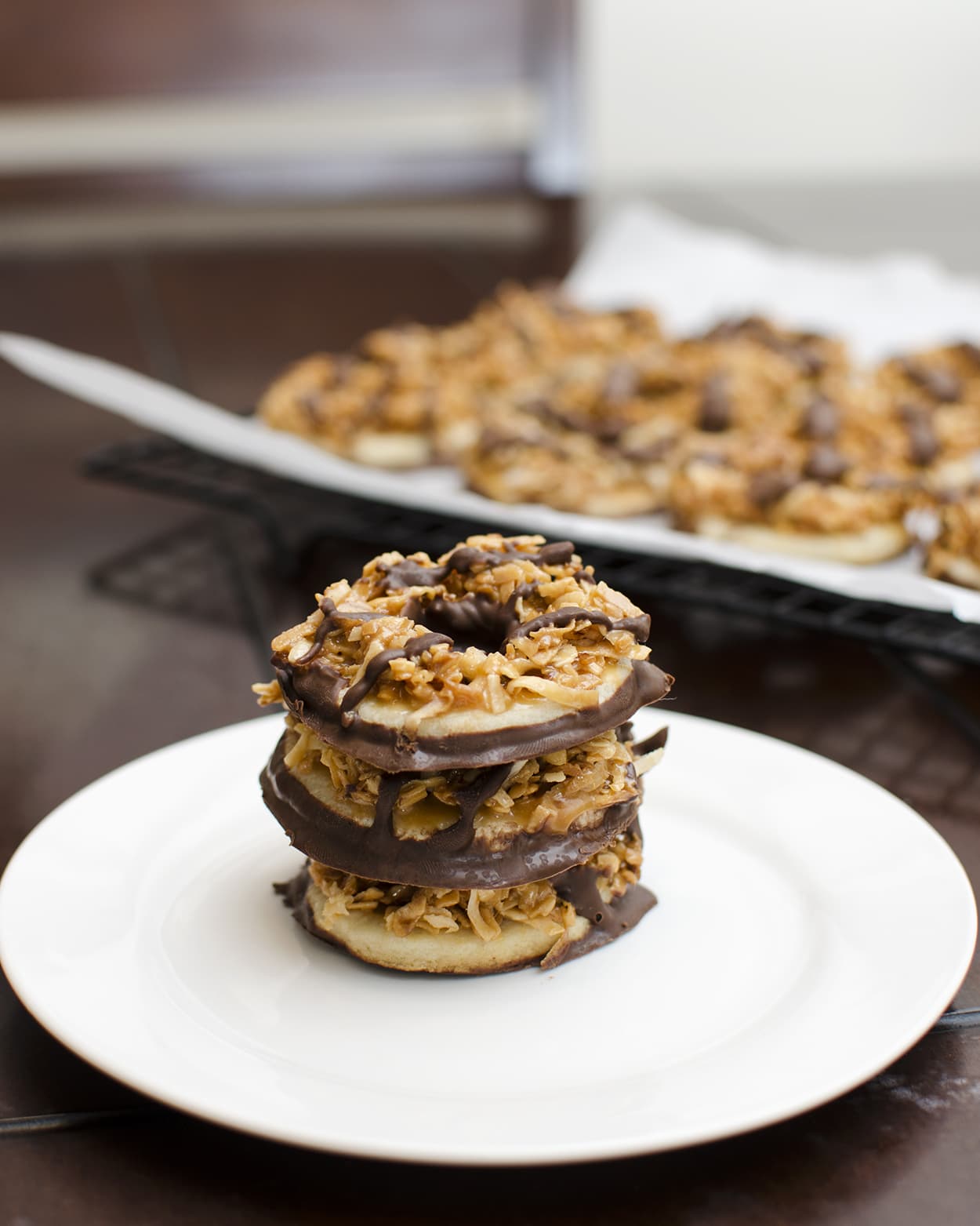 I also remember there was a song that we would sing,  but now that I'm looking through a list of girl scout songs I can't figure out which one it was. I don't even remember selling girl scout cookies, at least not like they do now, sitting outside the grocery store making you break your Grocery/Food Budget because you can't help but be tempted to buy some. (I think we went door to door in our neighborhood, but that's all)
Anyway, my favorite and by far the best girl scout cookie ever are the Samoas (or sometimes referred to as Caramel deLites).
I've never had a huge problem with how expensive the boxes are, I mean 3.50 for 14 cookies is a little steep, but I just limit myself to 1 box of Samoas and 1 box of thin mints. But what if I want Girl Scout Cookies all year long and not just in the spring season?
Now we have a solution. Homemade Samoas (soon I'm going to try thin mints too). The short bread cookie is seriously spot on, although my cookies turned out much bigger than normal samoas. I used a Pam lid and a vanilla lid as my two sized for the cookie cutters. But, I think I put a little too much coconut and not quite enough caramel. Still delicious, but a little off on the texture. So I'm going to post the recipe that I will make next time with the caramel/coconut changes added.  And I used semi sweet and milk chocolate for the dip instead of dark chocolate (because I think they're better and if I know its dark dark I won't like it as much)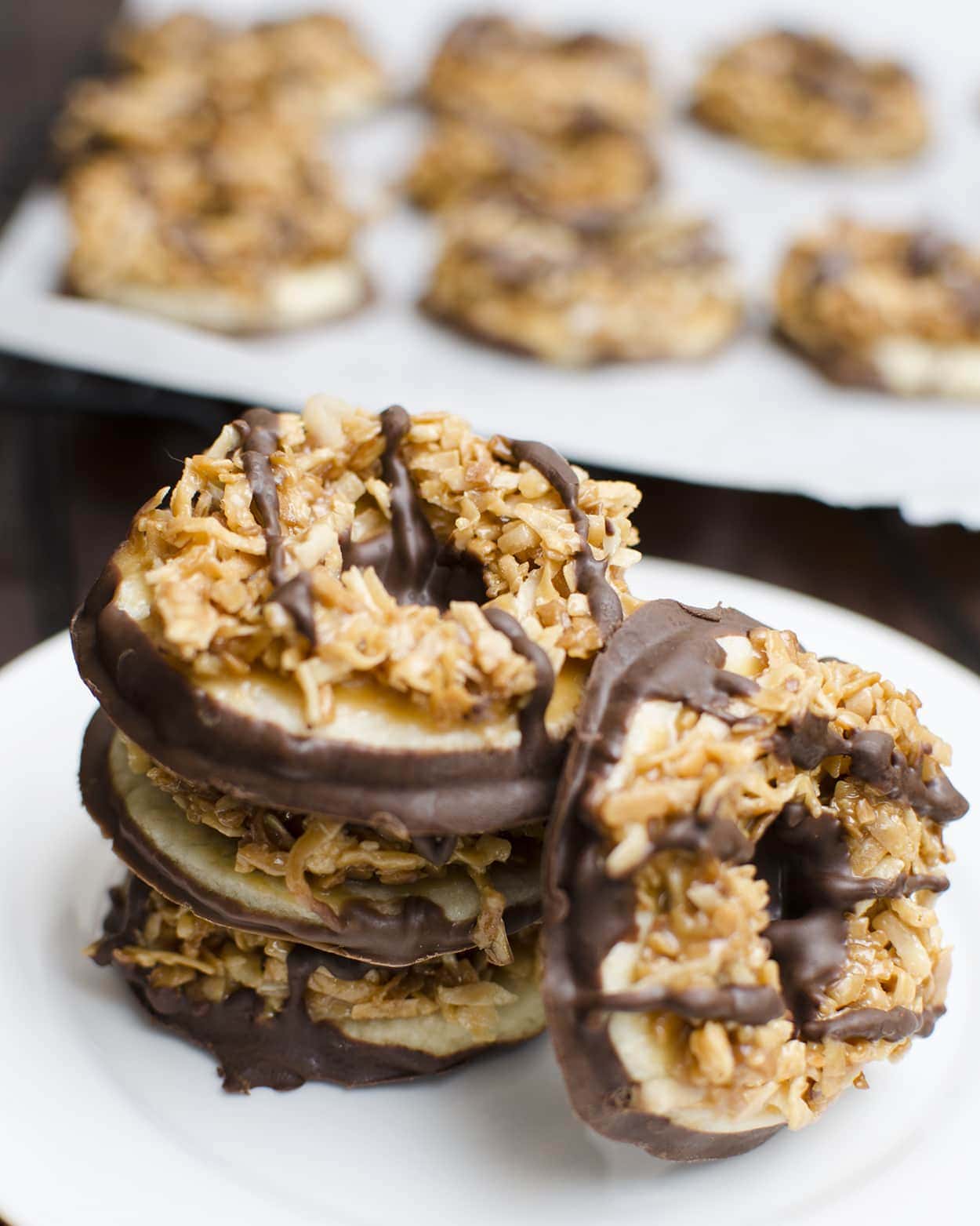 Copy Cat Samoas – Girl Scout Cookies
Makes about 46 cookies
Enjoy these delicious girl scout cookies all year long!!!