Let's just say frozen yogurt is a favorite here and perhaps I alone can keep not 1 but 2 frozen yogurt parlors open in this sleepy little town of Fallbrook.  When I saw a recipe to make my own frozen yogurt I had to jump at the chance.  But it is not just any frozen yogurt, it is fresh and refreshing blueberry frozen yogurt from fresh blueberries and Greek blueberry yogurt with just a little bit of sugar added.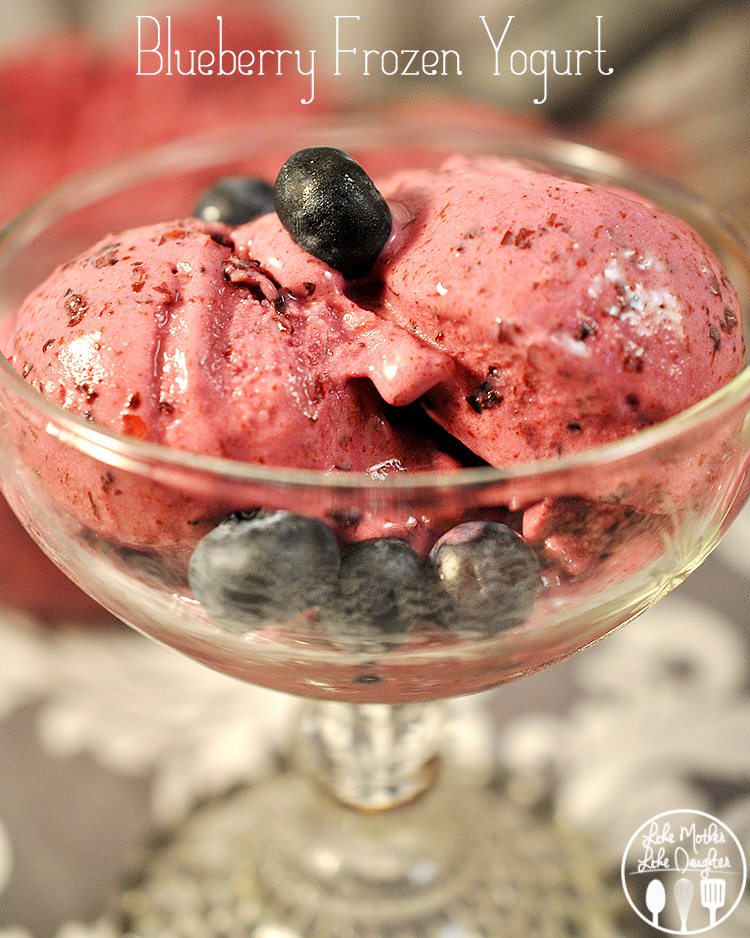 And besides all that I discovered how easy it is to make my own frozen yogurt.  I am ready to start experimenting with other flavors; what do you think should be the next one?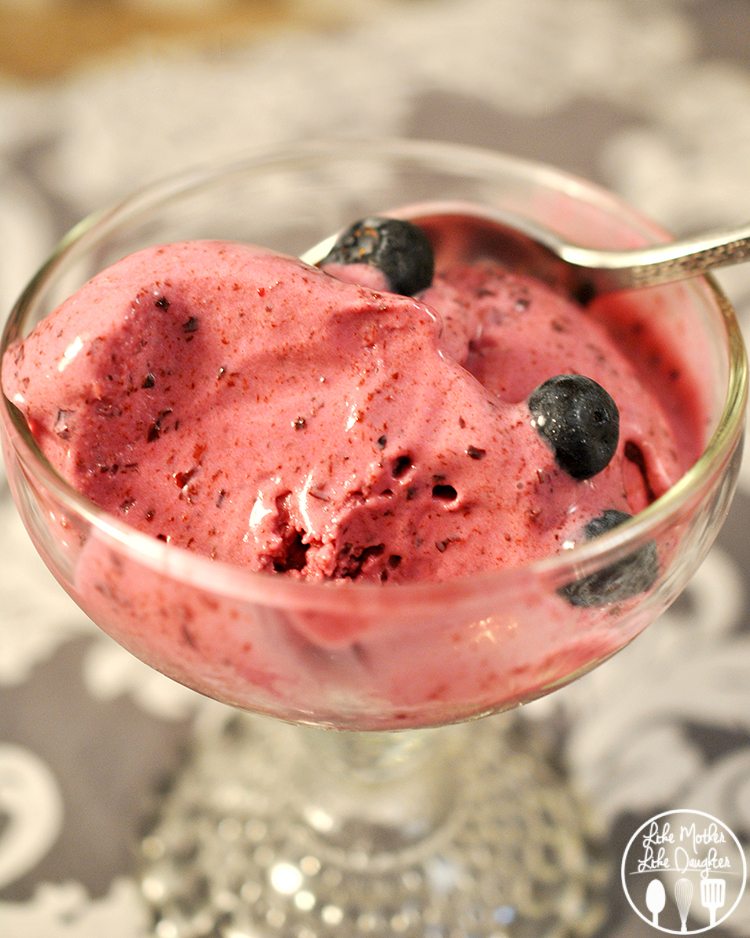 Did I mention this treat is healthy?
Blueberry Frozen Yogurt
Ingredients
12 oz of fresh blueberries (washed and stemmed)
½ cup of white sugar
1 tsp vanilla
4 oz of lemon juice (I used fresh squeezed)
2 5oz containers blueberry Greek yogurt
½ cup half and half
1 ice cream maker
Instructions
Add to a medium saucepan - blueberries, sugar, vanilla, and lemon juice
Cook over medium heat, stirring occasionally, until sugar dissolves completely
Remove from heat and press on blueberries with a wooden spoon to burst the juice from them
Pour mixture into a container and put in fridge to cool a minimum of 2 hours (or in my case it became 2 days)
Once it is chilled, add to your blender or food processor and pulse until mostly smooth
Add in your yogurt and half and half, pulse again until smooth and mixed in
Pour all into your ice cream maker and follow manufacturer's directions
Serve either as soft serve or place in freezer to freeze completely
Enjoy this healthy and refreshing blueberry frozen yogurt for a great treat!