This corn and black bean guacamole is stuffed full of corn, black bean, diced tomatoes and onions for a delicious flavorful guacamole. Perfect served with chips or on top of  your favorite mexican dishes!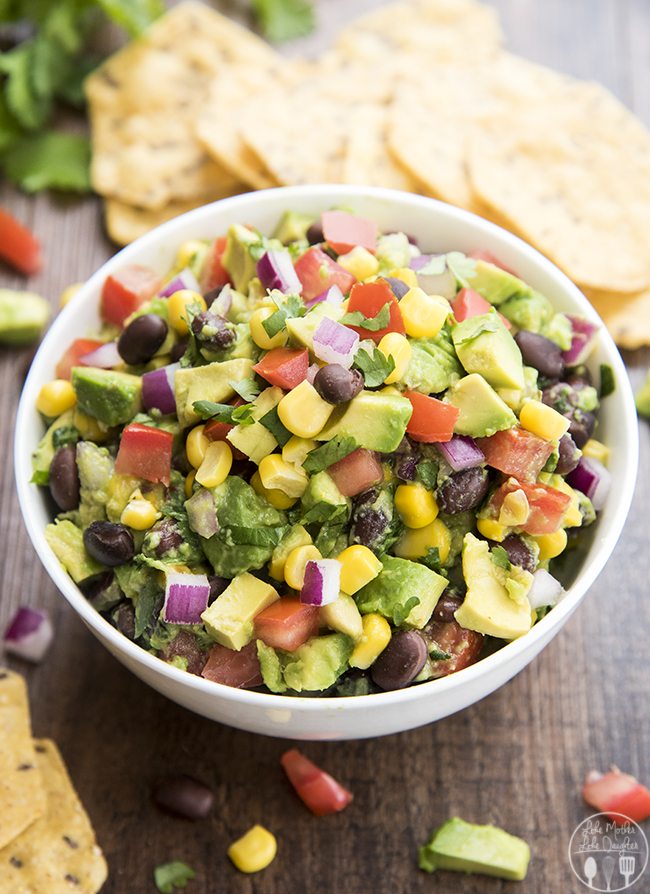 Oh my goodness, you guys. I love every recipe I share with you, I don't share the ones that I don't like/don't turn out. But sometimes I'm really excited to share a recipe with you and this is one of those times. This corn and black bean guacamole is the best thing ever! Its like a combination of my southwest salsa and guacamole but even better!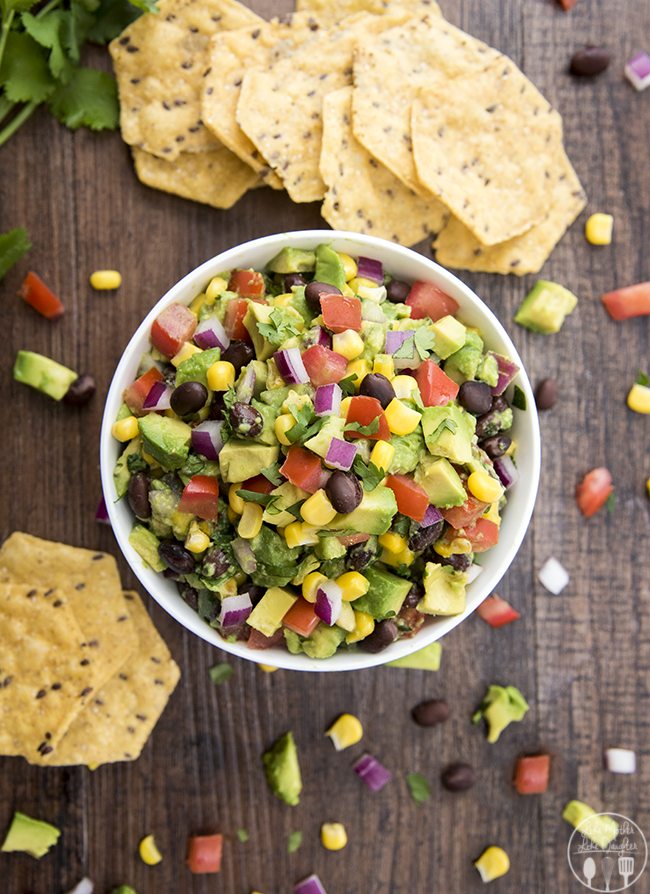 This guacamole is stuffed full of black beans, corn (you can use canned, frozen or fresh from the cobb – I recommend roasting it if you use it from the cobb, dreamy!), diced tomatoes, onions, lime juice, cilantro, salt and pepper and of course lots of avocado! And its the best thing ever!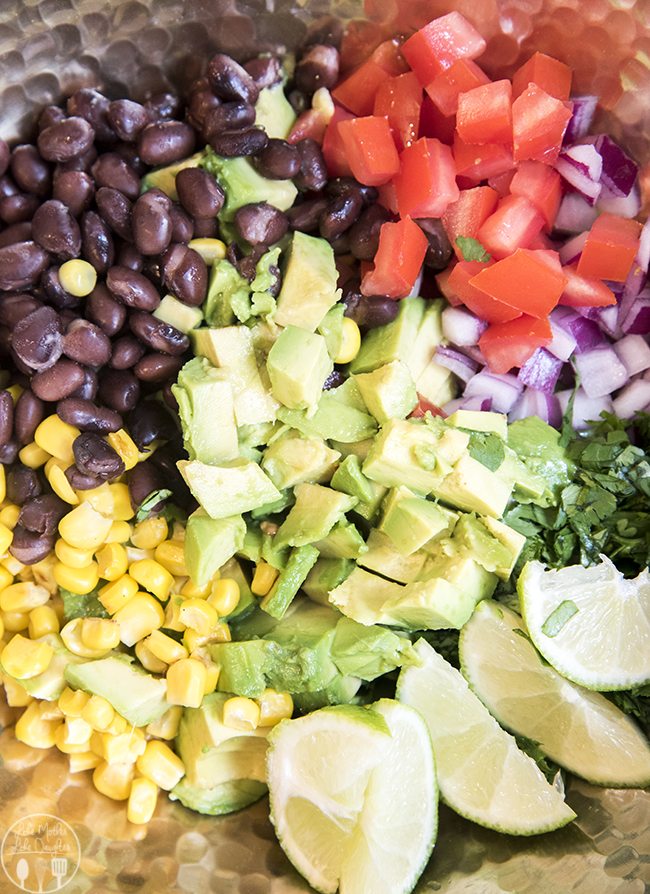 Make up a big bowl, and enjoy it with your favorite tortilla chips, by the spoonful, or on some tacos. I've done all three 😉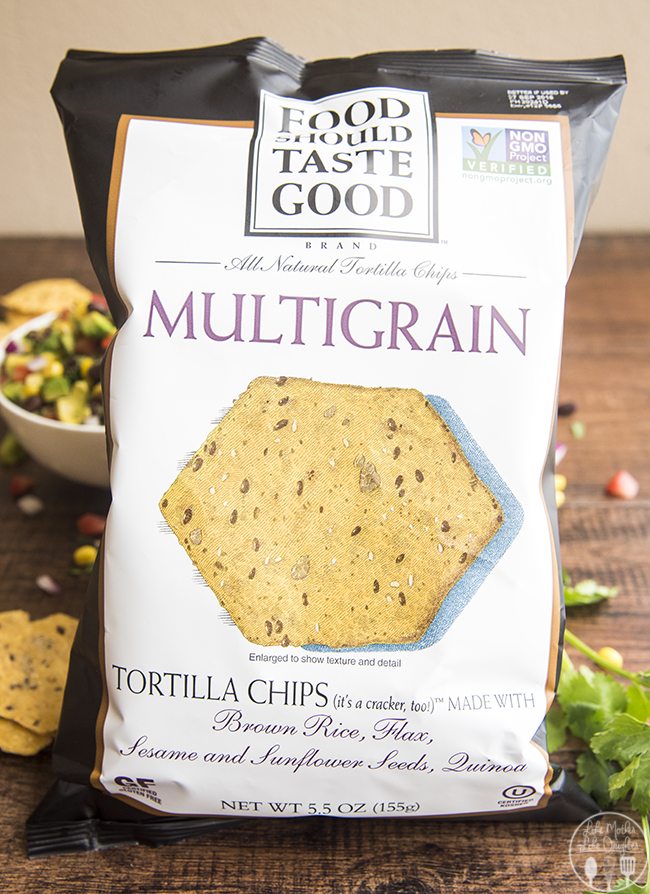 The flavor combinations in this guacamole all come together so perfectly, with tangy lime juice, creamy avocado, lots of diced up veggies, and lots of cilantro. If you don't like cilantro, you can leave it out. I personally love it!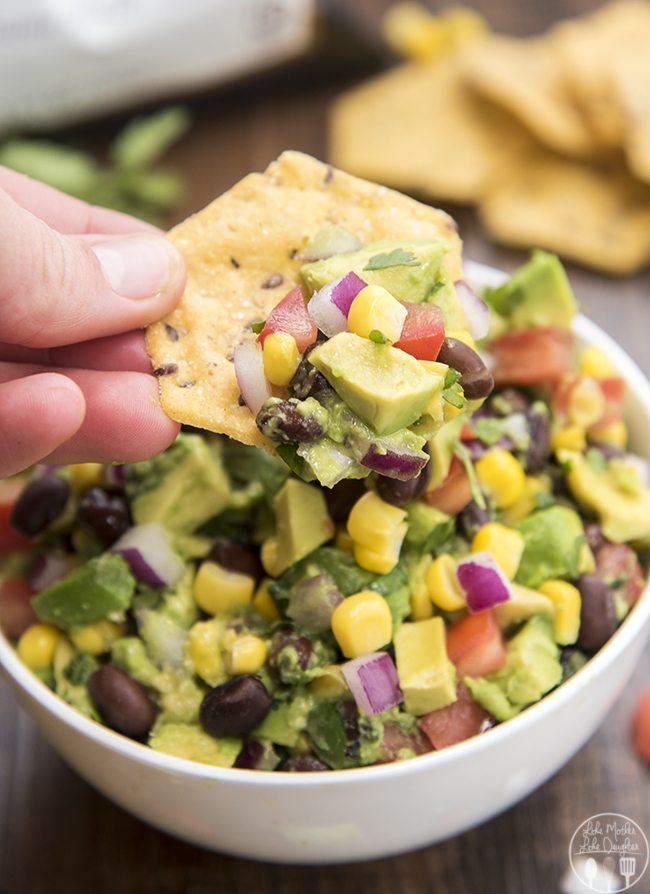 This guacamole is perfect scooped up with Food Should Taste Good Multigrain tortilla chips. These chips are healthier than other tortilla chips made with brown rice, flax, sesame seeds, sunflower seeds and quinoa. And they are on sale right now at Sprouts! Sprouts has so many great #BetterForYouBrand items on sale this month for 35% off! Brands like Food Should Taste Good, Larabar, Annie's, Mountain High, and more!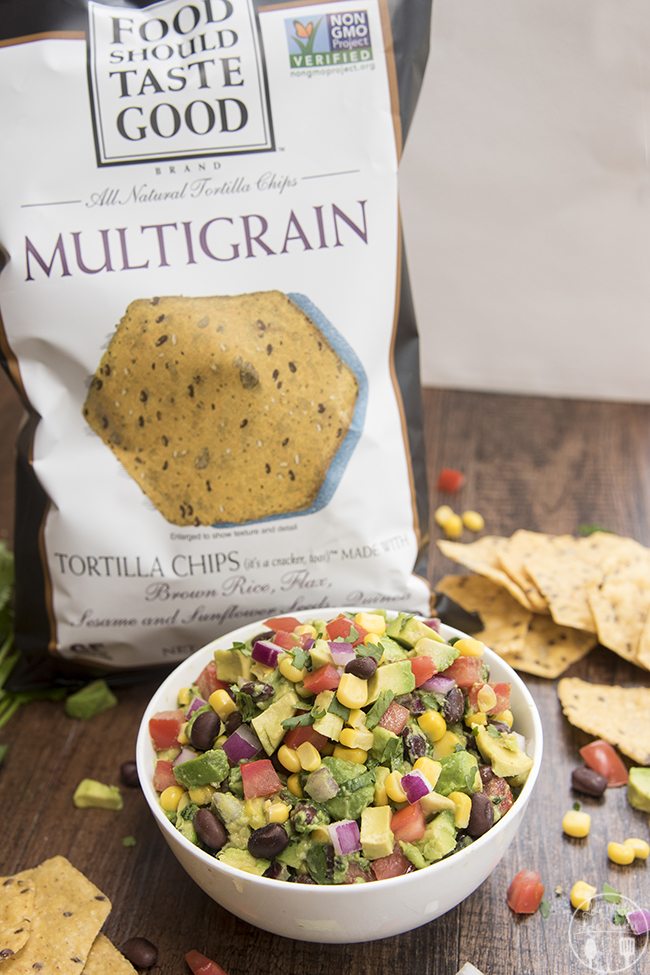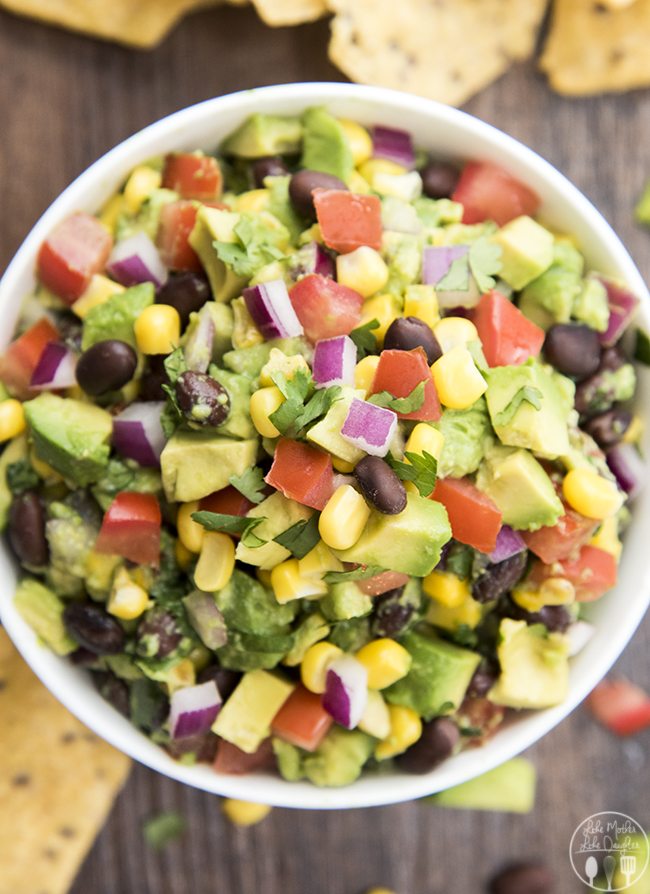 Corn and Black Bean Guacamole
Ingredients
3 medium to large avocados
1 small roma tomato, diced
¼ cup diced red onion
2 TBS - ¼ cup chopped cilantro
½ cup corn
½ cup black beans (rinsed)
1 tsp salt
juice from 1 lime
Instructions
Cut your avocados in half and remove the pit. Cut each avocado into pieces inside the skin. Scoop out into a bowl with a spoon.
Add your tomato, onion, cilantro, corn, and black beans to the bowl.
Sprinkle with salt and add lime juice.
Stir gently to combine.
Serve with your favorite chips.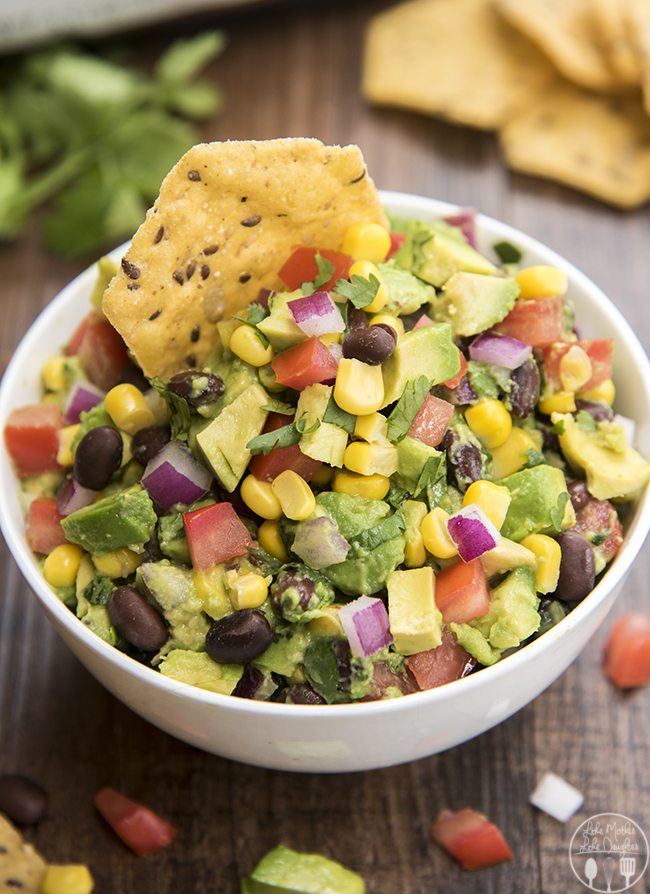 Some of our favorite snack brands that are on sale this month at Sprouts!