These crepes are so easy and so delicious. They're perfect stuffed with any of your favorite toppings, nutella, fruit, curd, or simply dusted with powdered sugar.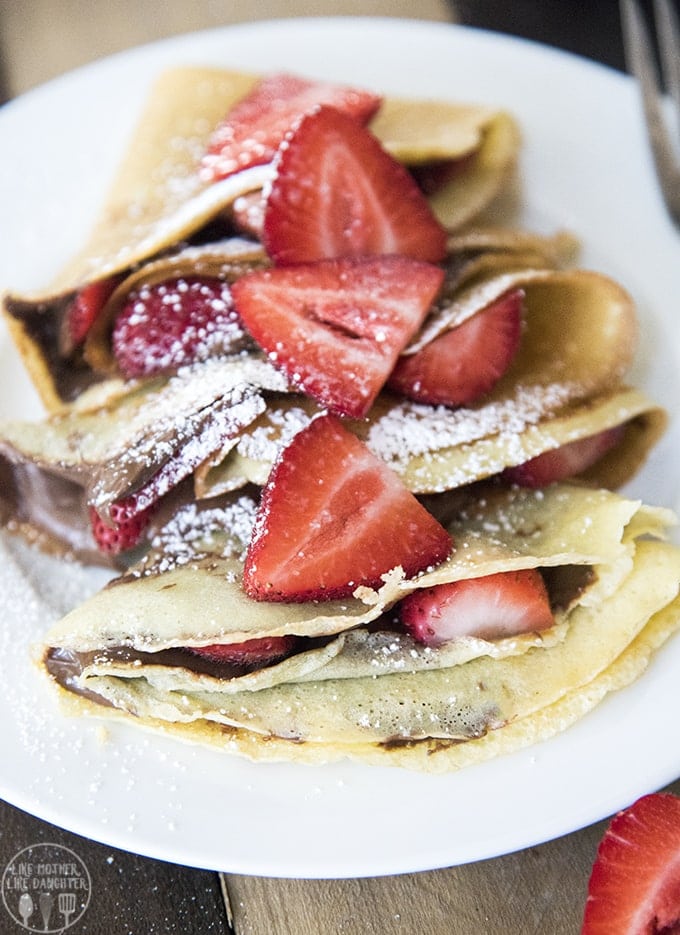 Crepes are so easy to make! You just throw a few pantry ingredients into your blender to mix everything up. Refrigerate it for a bit (I've totally made them without doing this as well and haven't had problems – but supposedly letting it rest gets rid of the bubbles in the batter making the crepes less likely to tear and allowing the gluten to relax making them more tender. You decide.) And then cook them up.
I've made these crepes with a crepe maker and with a non stick pan, both with great results.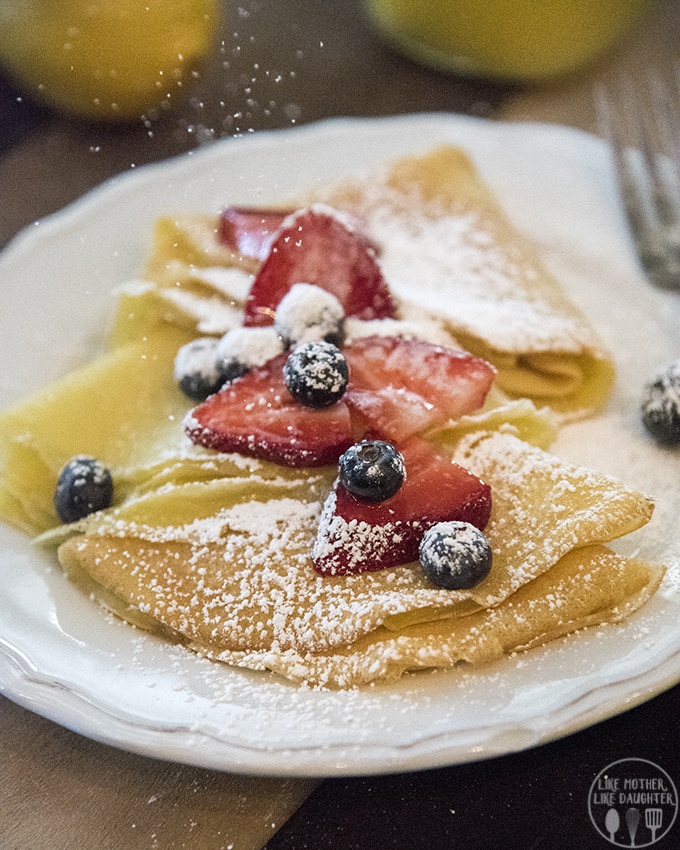 The best thing about crepes is the toppings and the fillings you can put inside. You can basically load them up however you want, with nutella, or peanut butter, fresh fruit (berries, peaches, you name it), lemon curd, whipped cream, no bake cheesecake filling, pudding, ice cream, powdered sugar, and you can even make them savory stuffing them with eggs and bacon or sausage, cheese and more.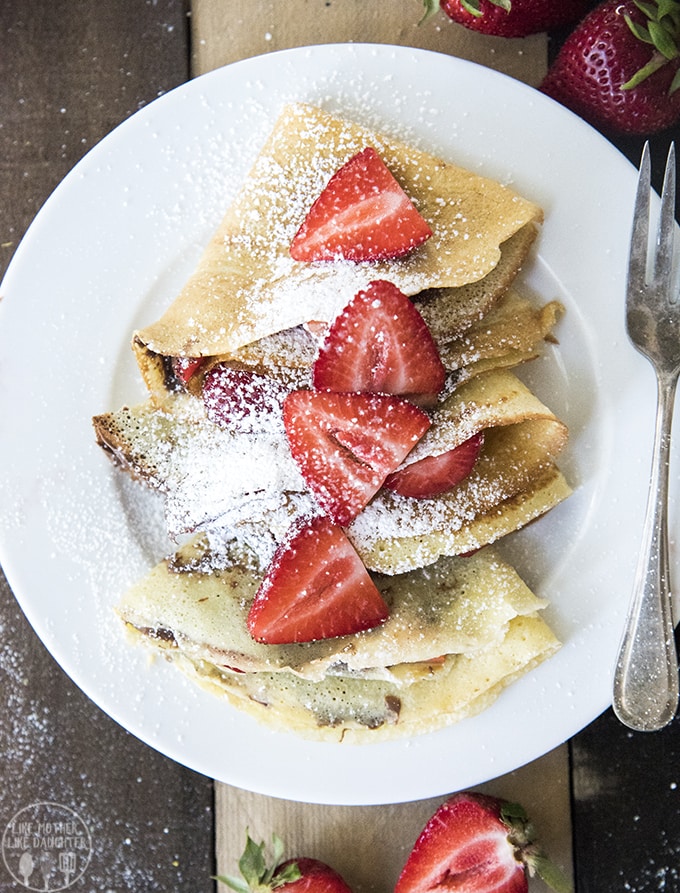 These crepes are so light and soft with crispy edges. They're perfect for breakfast or dessert. What's your favorite way to fill them?
Crepes
Ingredients
1 cup flour
½ cup milk
½ cup water
3 eggs
2 TBS melted butter
½ tsp salt
2 TBS sugar
Instructions
Add all the ingredients to a blender, cover.
Blend on low-speed until everything is mixed together well.
Place in fridge for at least an hour up to overnight. (optional)
Heat medium-sized non stick frying pan on stove over medium heat.
Spray large nonstick pan with pam.**
Pour ¼ to ⅓ cup of batter in frying pan and swirl around to spread thin.
Cook for 1 minute.
Flip/turn over and cook for another 20 seconds.
Stack crepes and cover with a paper towel while you cook the remaining crepes. Reheat in the microwave for 15 seconds, if desired.
Notes
**Or you can cook these with a crepe maker and cook according to product instructions. Dip the crepe maker into the batter, roll up towards the front to remove from batter. Allow to cook for about 1 minute, or until the crepes are thoroughly cooked. Loosen edges with a rubber spatula and tip crepe maker to get crepe off.