When I made these creepy crawly dirt pudding cups, I knew I had to try making some dirt cupcakes the same way too! And I was not disappointed. I mean, basically its a chocolate cupcake, with chocolate frosting, topped with oreo crumbs and gummy worms. What's not to like?!
Plus besides being delicious, they're completely adorable too. Perfect just for fun or for a Halloween party, or leave off the spiders and take them to a gardening party, whatever.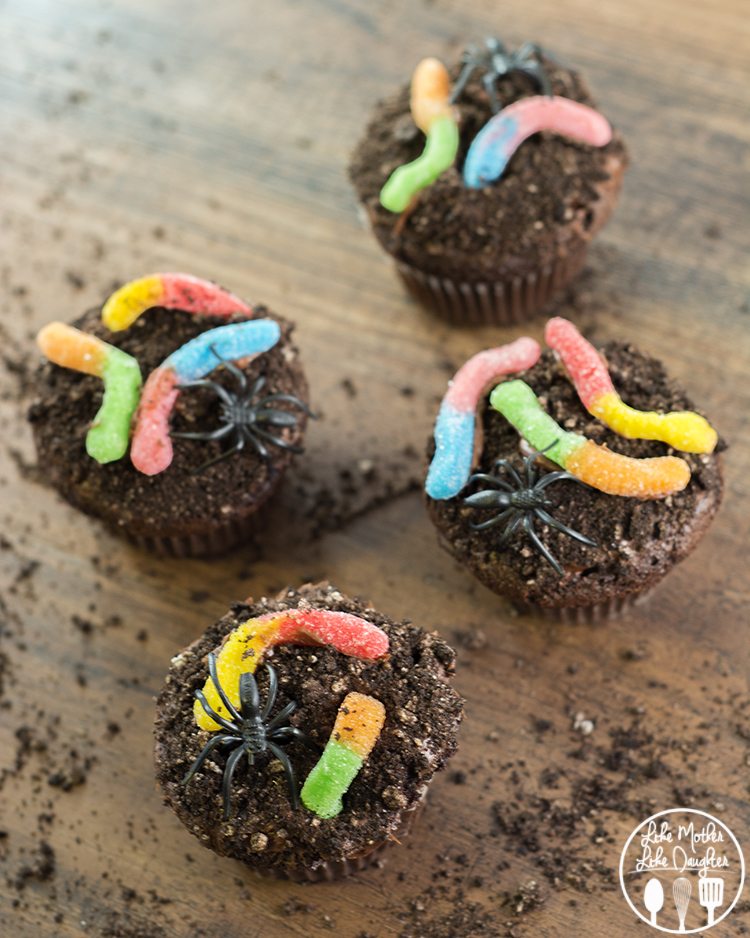 For this "recipe", you just need chocolate cupcakes (from scratch or a box), chocolate frosting (from scratch or a box), oreos, gummy worms and spiders. I used homemade cupcakes, but canned frosting and they turned out just perfect.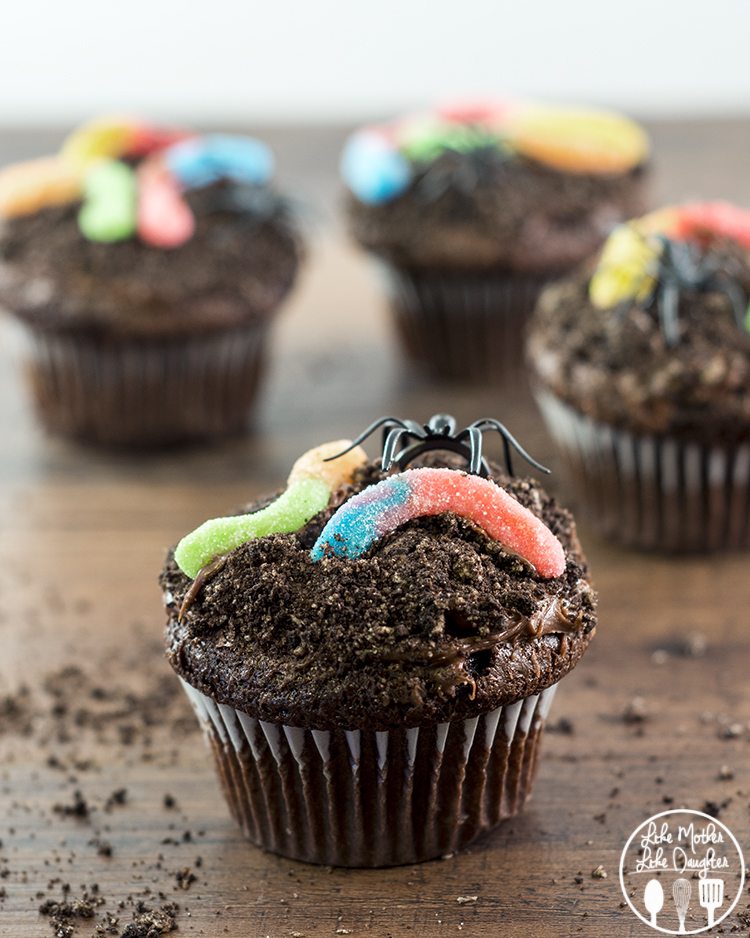 Dirt Cupcakes
Ingredients
Chocolate Cupcakes
Chocolate Frosting
Oreos
Gummy Worms
Spider Rings
Instructions
Cook your chocolate cupcakes and allow them to cool completely.
Make your chocolate frosting and set aside.
Pulse your oreos into a fine crumb and put them in a medium sized bowl.
Frost your cupcakes.
Dip your frosted cupcakes into the oreo crumbs to completely the cupcake with your "dirt".
Lay your gummy worms and your spiders on top of your dirt. And serve.
Enjoy these chocolatey dirt cupcakes!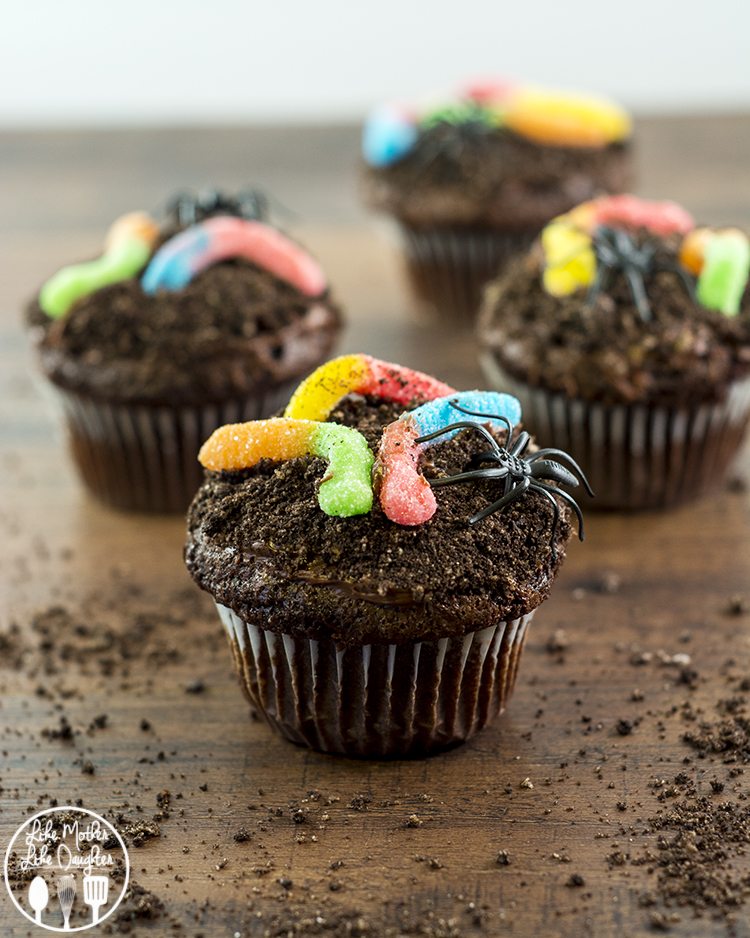 If you like these Dirt Cupcakes, you'll like these too:
Creepy Crawly Dirt Pudding Cups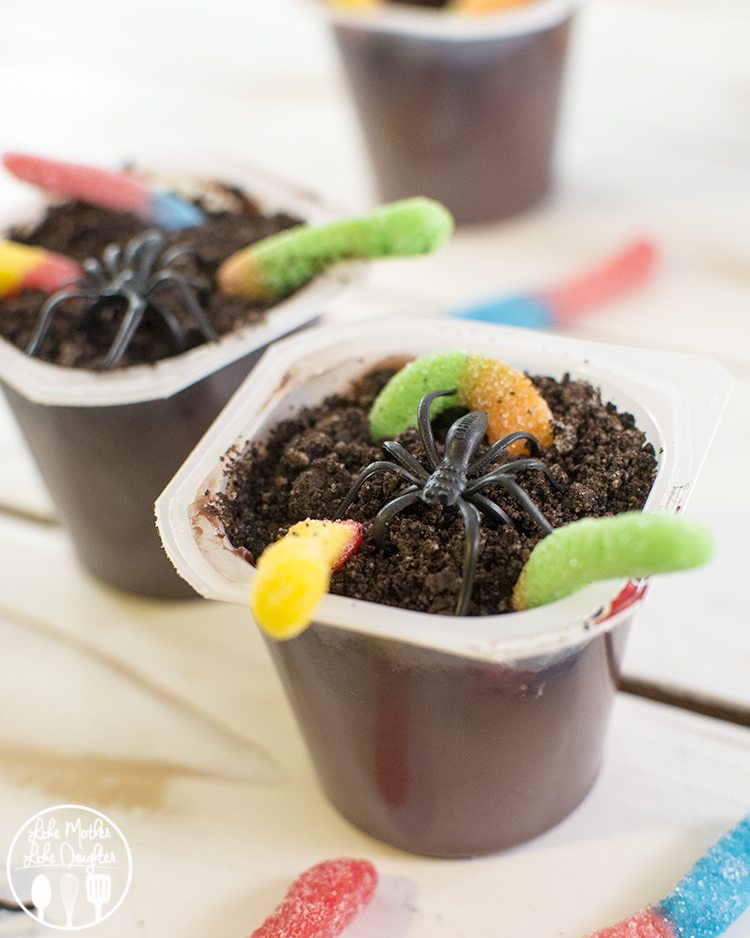 Chocolate Cupcakes – The best, moist, chocolatey and most delicious chocolate cupcakes