Decorate your own DIY personalized mugs at home with Sharpie Paint Markers to have your designs, for a fun cup to drink from, great gift or for a special day!
**This post is part of a social shopper marketing insight campaign with Pollinate Media Group® and Sharpie Paint Marker,but all my opinions are my own. #pmedia #SharpiePaintCreatehttp://my-disclosur.es/OBsstV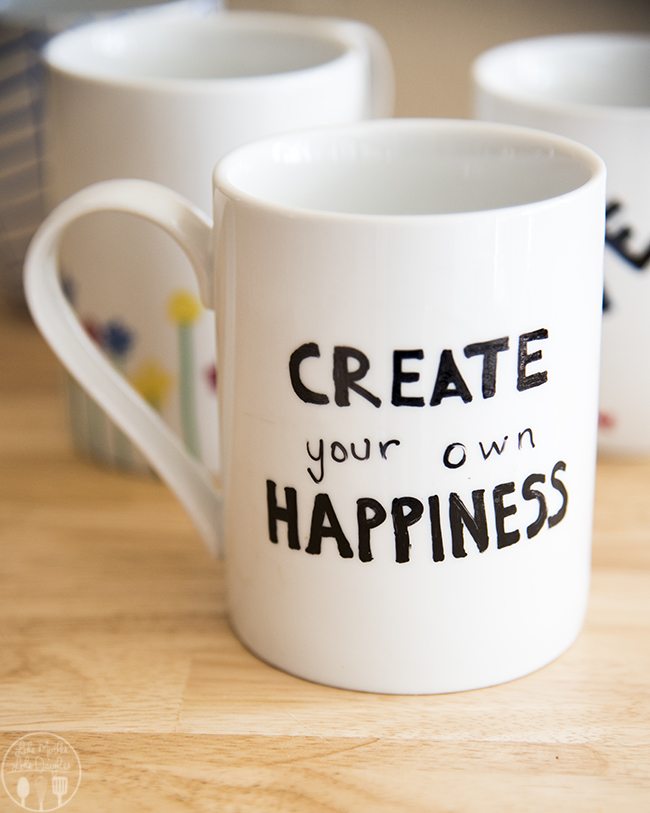 I'll admit, I don't think of myself as a very creative person. I use baking as an outlet more than drawing, or writing, or painting, but every once in a while I want to do those too. These DIY personalized mugs are such a fun way to get creative and they couldn't be easier.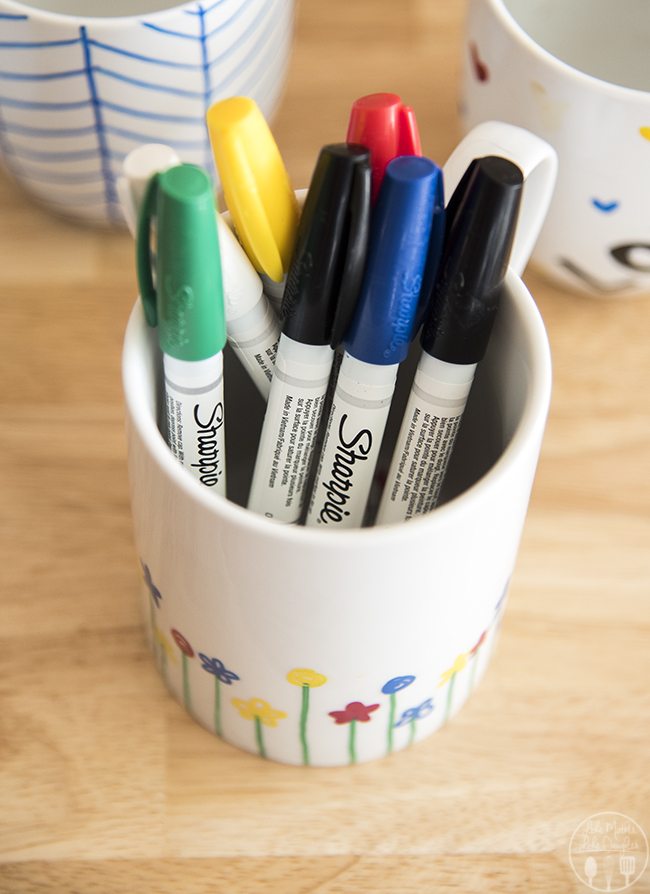 I recently found Sharpie Oil Based Paint Markers at Michaels and they are perfect for decorating these mugs because the paint pen sets on the mug when baked and doesn't come off when washed (even in the dishwasher*) unlike traditional sharpie marker art which has to be hand washed.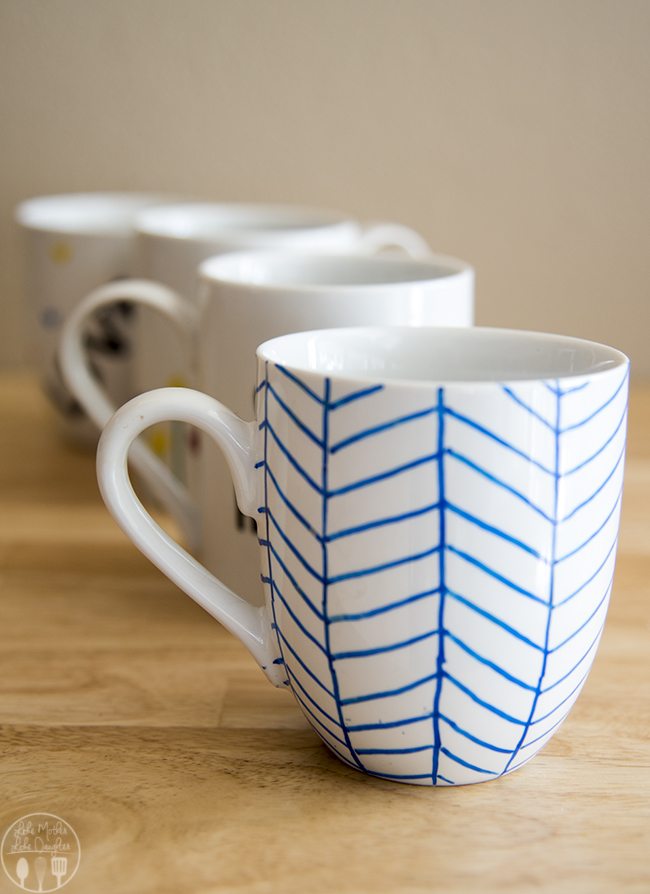 The great thing about this fun project is that it can be fairly cheap (grab some porcelain mugs or plates from the dollar store if you can) and it can either be a fun independent activity (for needing a creative outlet), or a great group activity – think date night in, birthday party, etc. You can use mugs, dinner plates, bowls, or any other white porcelain dishes that you find – you'll want them to be oven safe.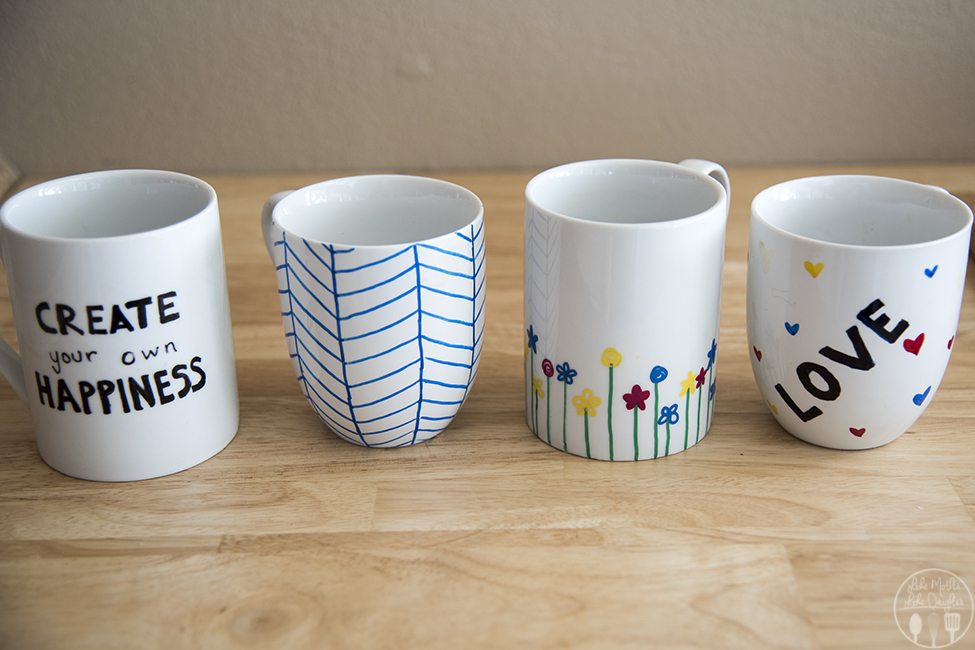 I made a couple cute mugs that I just can't wait to drink out of this fall when the weather cools down (or I'll be honest – I've been making myself single serving cobblers in them, for a quick and easy dessert that I love!) and I made this cute "You are Special" plate that we can use for special days, like birthdays, father's day, celebrations of success etc. I grew up with this red "You are Special Today" plate that we pulled out for birthdays, so I wanted to make one that my own family could use on special days.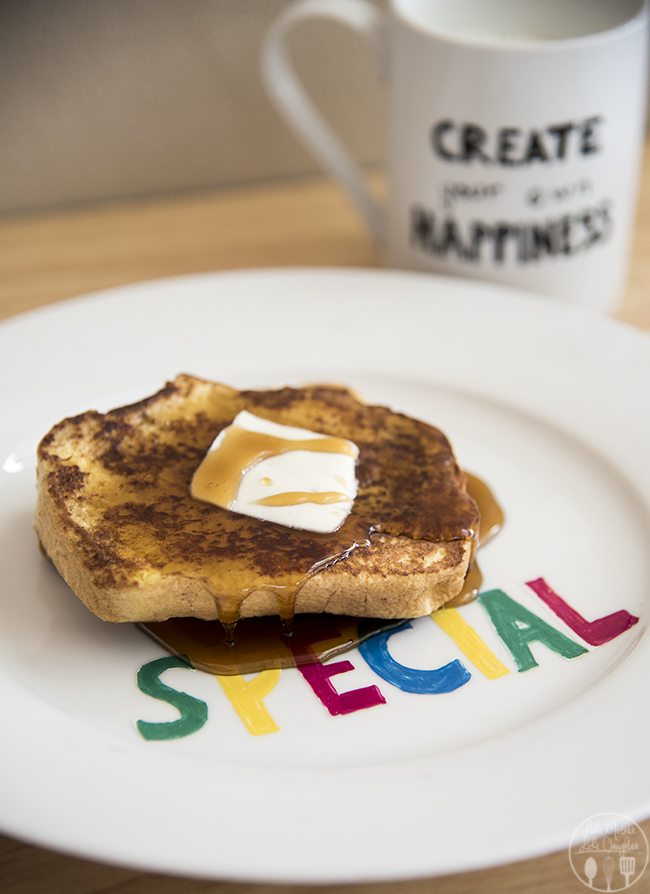 I think they would be super cute for a gift too!

DIY Personalized Mugs
Ingredients
Sharpie Oil Paint Markers
Porcelain Oven Proof Mugs
Instructions
Wipe off your mugs or plates completely, and allow to dry.
Decorate your mugs with the Sharpie Oil Paint Markers in whatever pattern or design you like. Allow to dry.
Preheat your oven to 350 degrees.
Bake mugs in oven for 30 minutes. Turn oven off and allow mugs to cool in the oven.
Enjoy drinking out of mugs and wash as usual.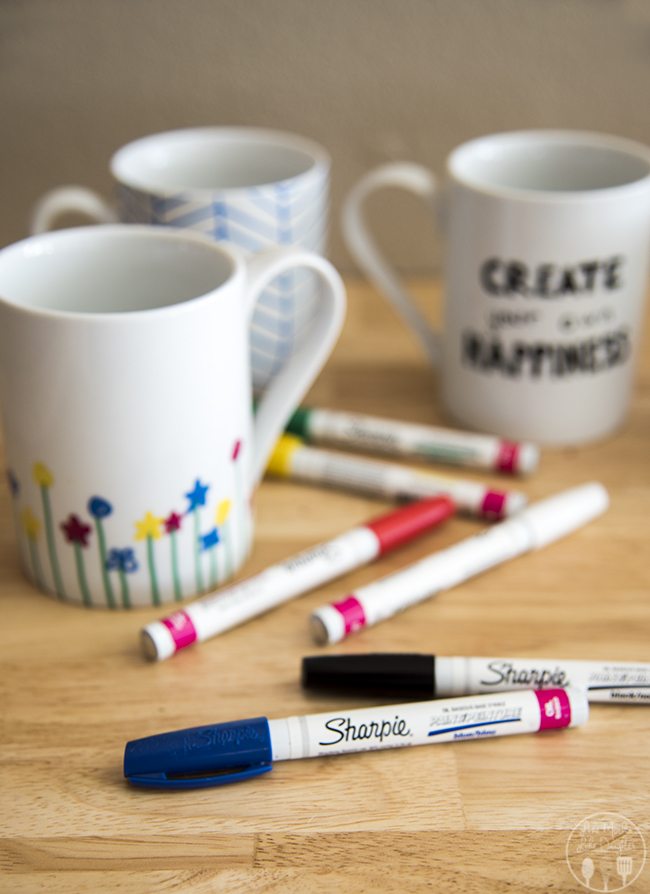 Sharpie Paint Markers are Buy One Get One 50% Off at Michael's until June 11th and then again from June 19-25th! So stock up so you can make some of these cute mugs yourself!
*The paint may eventually come off after being washed in the dishwasher several times – the good news is you can fix up your design, or do more because its fairly cheap, and such a fun project!