This easy one pot pasta is only 4 ingredients and ready in 30 minutes for a delicious meal everyone will love!
Pin this easy one pot pasta for later!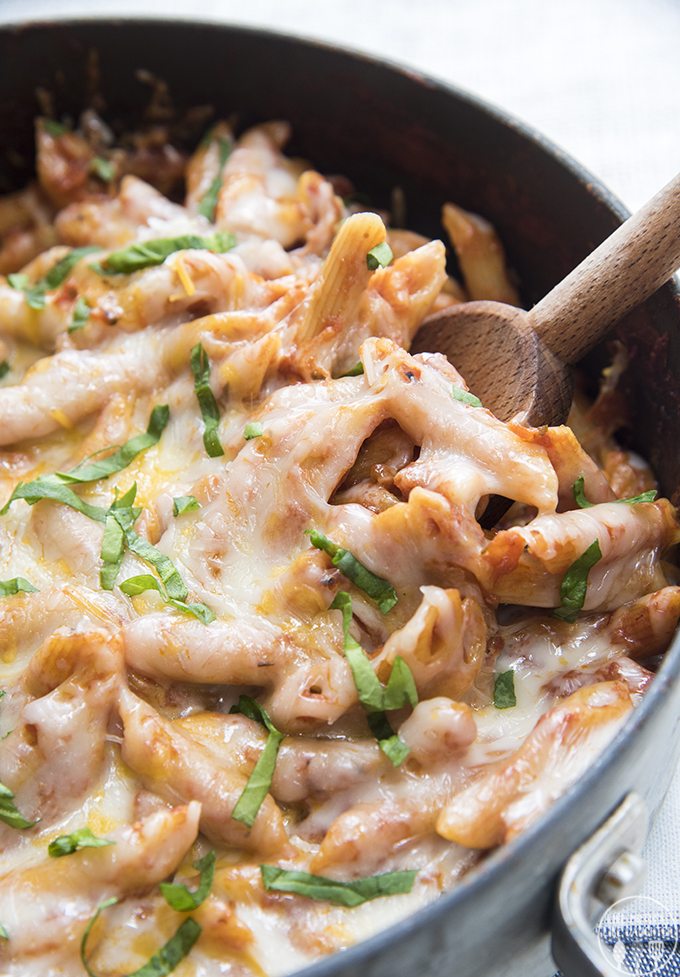 I love that one pot dishes were invented. It means I only have to get one pan dirty for dinner, and its an even easier way to get a dinner on the table that my whole family loves.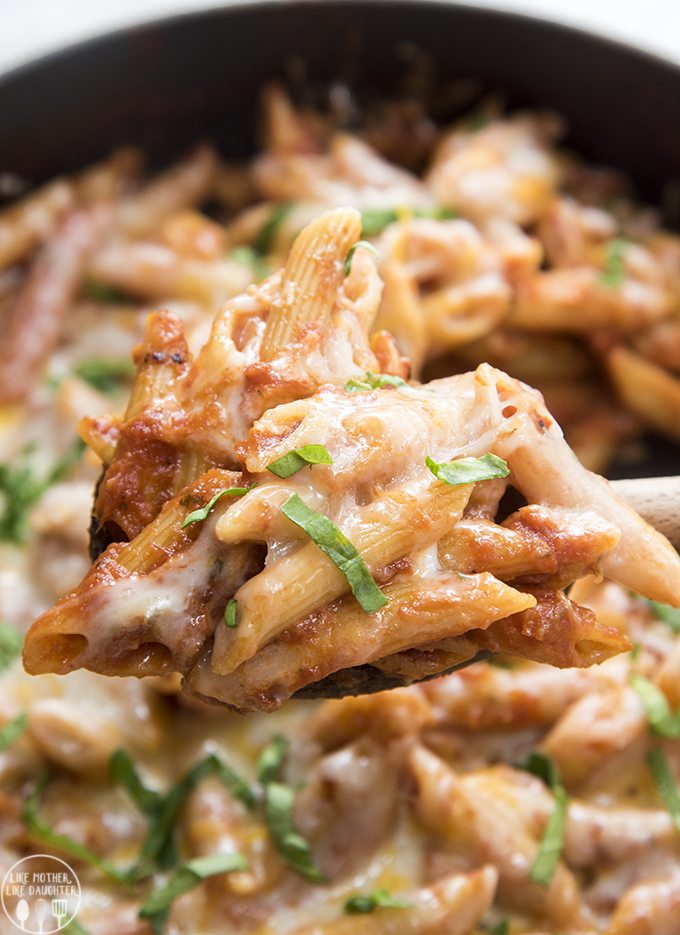 Have I mentioned that Colby loves pasta? He has a few meals that he will eat any time they are served. And I am so glad that I can pass on that love for pasta from my parents, to me, to my son.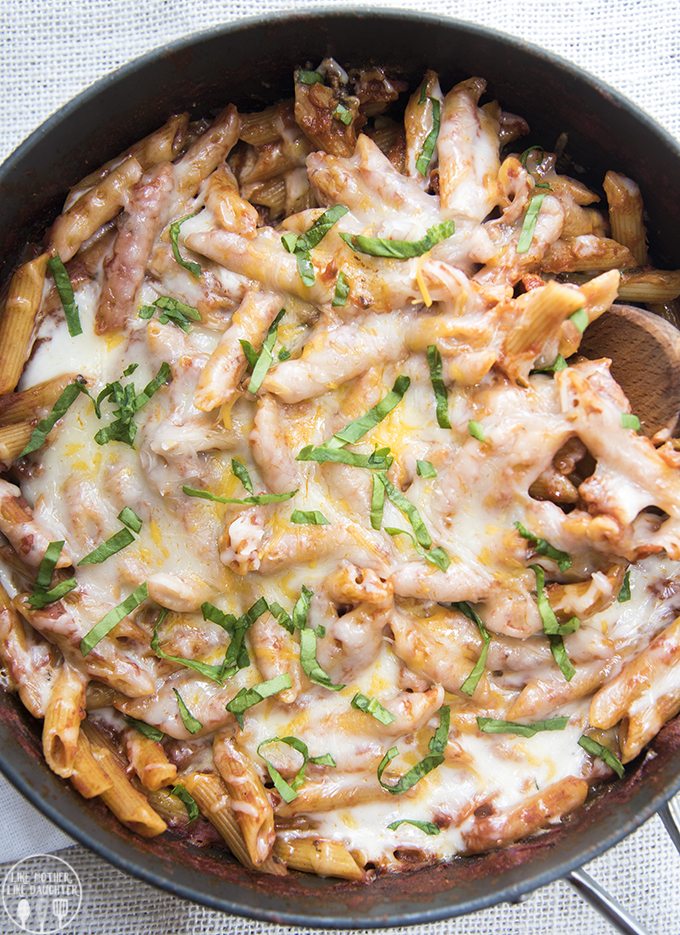 This pasta dish couldn't be easier to make, it literally only has 3 ingredients (4 if you count water). All you need is a jar of Homestyle Ragu Sauce, any variety is great (but for this one I used Ragu Homestyle Thick & Hearty Roasted Garlic), water, your favorite pasta noodles (I used penne), and shredded mozzarella cheese on top (because I think cheese makes everything better!)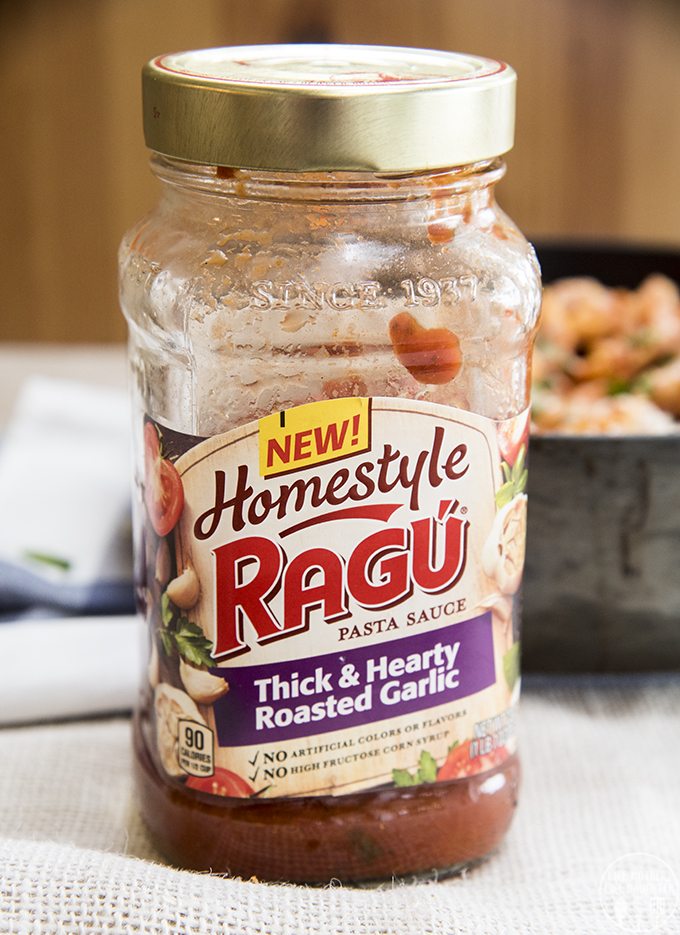 This easy dish is the best way to get dinner ready for your family in only 30 minutes time, for a comforting, heartwarming and delicious meal you'll all love.
You'll cook the pasta in the sauce almost twice as long as you would normally boil the pasta because it won't be completely covered the whole time and will take longer to get soft, but al dente noodles.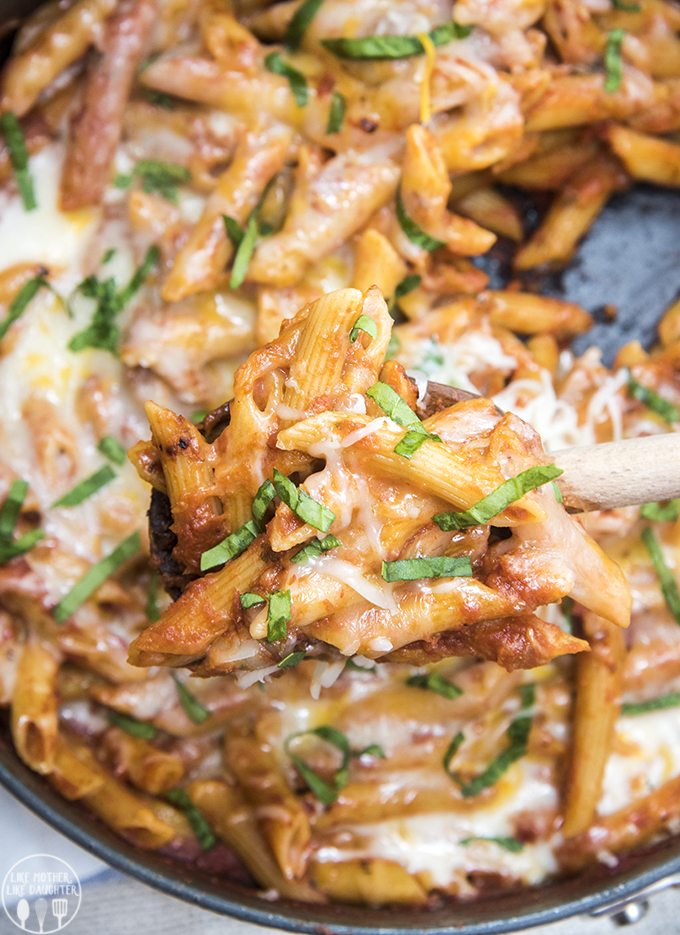 Easy One Pot Pasta
Ingredients
1 23oz jar Ragu Homestyle Sauce
2 cups water
10 oz pasta
1 cup mozzarella cheese
Easy One Pot Pasta
Easy One Pot Pasta
Ingredients
1 23oz jar Ragu Homestyle Sauce
2 cups water
10 oz pasta
1 cup shredded mozzarella cheese
Instructions
Put Ragu Sauce and water in a large skillet over medium high heat and bring to a boil.
Add noodles to the dish, and cook for about 20 minutes, stirring occasionally until noodles are cooked al dente.
Sprinkle mozzarella over the top of the pasta and allow to melt.
Serve immediately.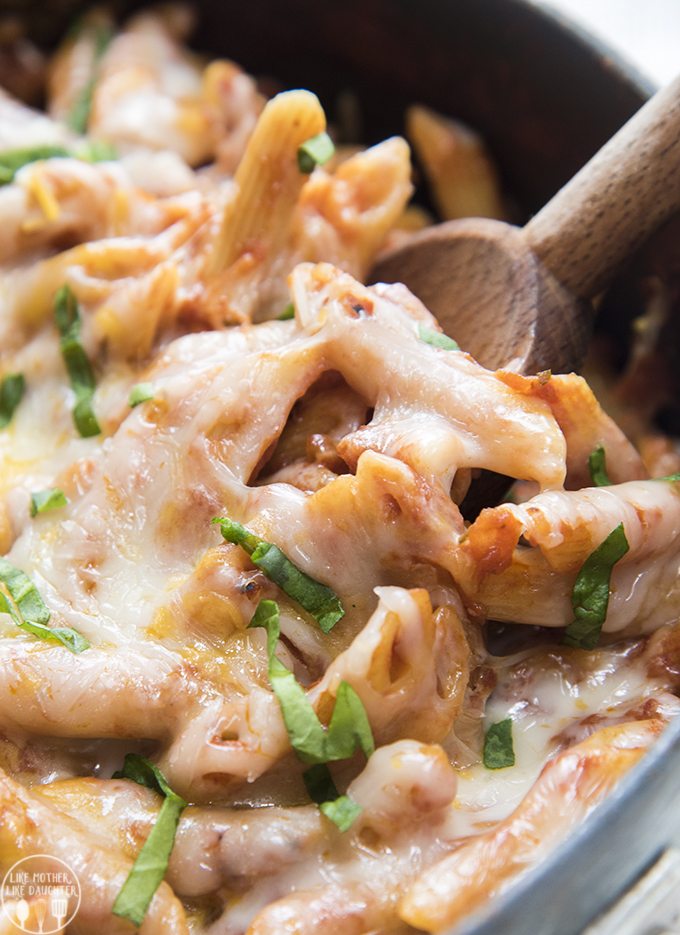 You can buy Ragu Homestyle Sauces at any of your local grocery stores. Find more amazing recipes using Ragu Homestyle Sauces, that I think you'll love too.