This delicious fig pear pizza is perfect for dinner, lunch or dessert. Its topped with fresh figs, pears and goat cheese, and drizzled with honey and cinnamon!
It is no secret that I love figs.  I know they are probably an acquired taste; I started simple with fig newtons, then moved onto dried figs, and to be honest this year with the first time I had tried fresh figs.  I am not even sure I had seen a real fig tree with figs actually growing on it until this year.  Sometimes I realize what a sheltered life I had growing up in Idaho.  I am quite sure if you would have placed a ripe freshly picked from the tree fig in front of me I wouldn't have know what it was.  But now I know I can recognize them and I learned also that you cut off the very top, then wash and eat the whole fig – peel, seeds, and all. So good! So very good.
Pin this fig pear pizza for later!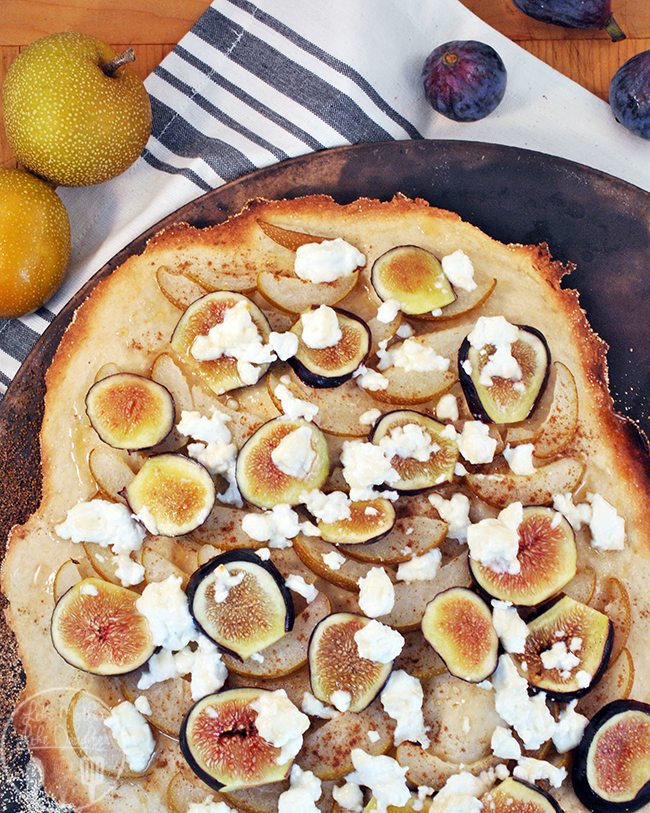 So I picked up a few pounds of fresh figs directly from the orchard.  Well, I should say about 10 pounds or so.  7 pounds were ready for jam or preserves and I actually put up 7 pints of sweet balsamic fig jam (recipe coming) and then I pureed another 3 pounds or so and froze the puree for fig crumb or bars or something later in the season.  But 3 pounds of the figs were perfect for eating fresh with a little goat cheese and honey or baking up in this Fig Pear Pizza.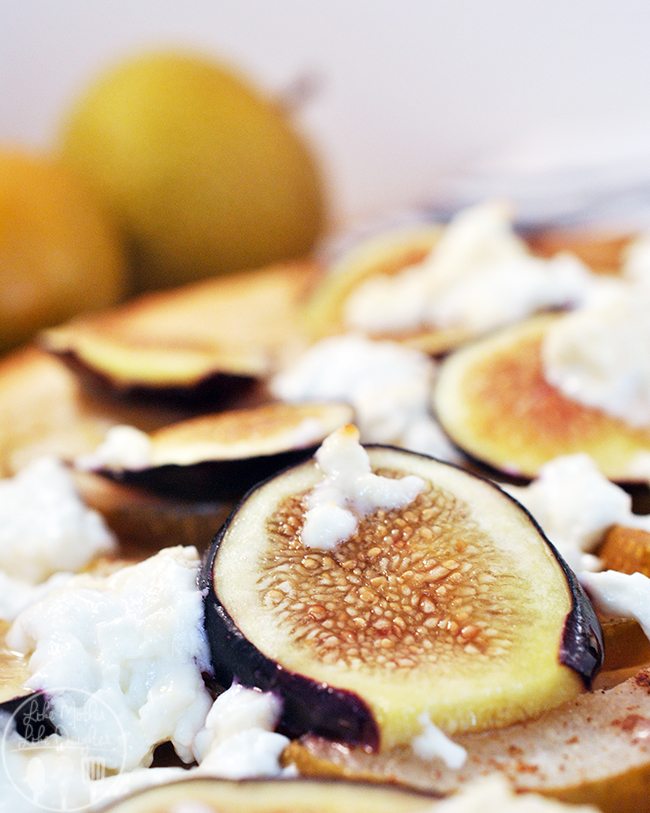 Now I know you might think I am crazy but if you like figs even a tiny bit you will love this Fig Pear Pizza.  I had to stop myself from devouring the whole pizza, I mean Craig wanted some too.  He is good at knowing what some of my favorite foods are and is very considerate to leave the extra slices for me to eat at lunch.  Which I did.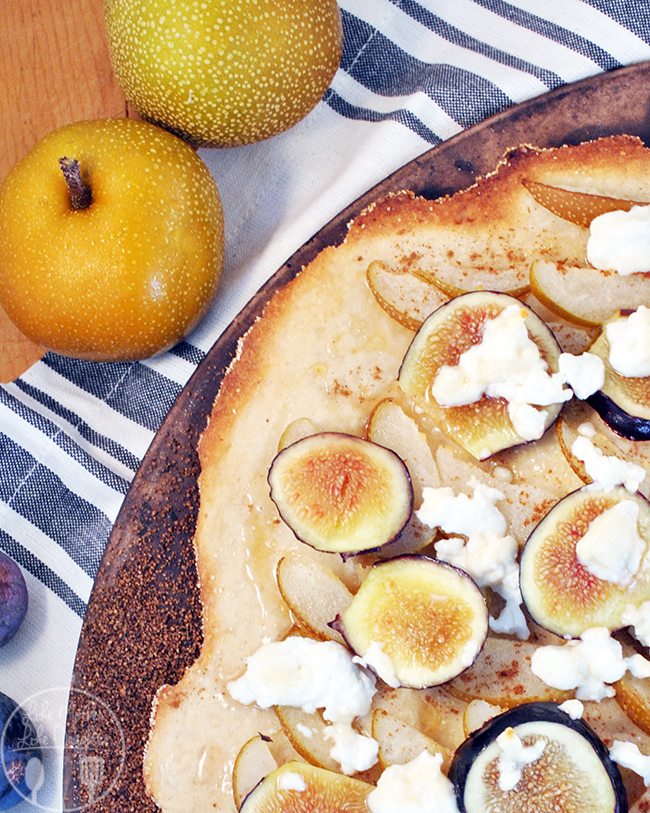 Fig Pear Pizza
Ingredients
1 batch pizza dough
1 to 2 medium Asian pears
4 to 5 medium figs
3 oz goat cheese
2 TBS honey
1 to 2 tsp cinnamon
Instructions
Heat your oven to 500 degrees with the pizza stone inside
Sprinkle cornmeal on the pizza peel
Place the dough and roll it out as thin as you possibly can to fill the peel
Core the Asian pears and slice as thin as possible
Lay all the pears out on top of the dough, sprinkle with cinnamon
Use the peel to transfer to the pizza stone, and bake for 7 to 8 minutes
While the pizza is baking, cut the top ¼ inch of the fig off, slice each fig thinly into 4 or 4 slices
After the pizza has baked for 7 to 8 minutes remove from the stone from the oven just long enough to lay all the figs around
Sprinkle the goat cheese all around and over the pears and figs
Sprinkle more cinnamon on top, drizzle with honey
Bake for 2 to 4 more minutes
Remove from the oven and serve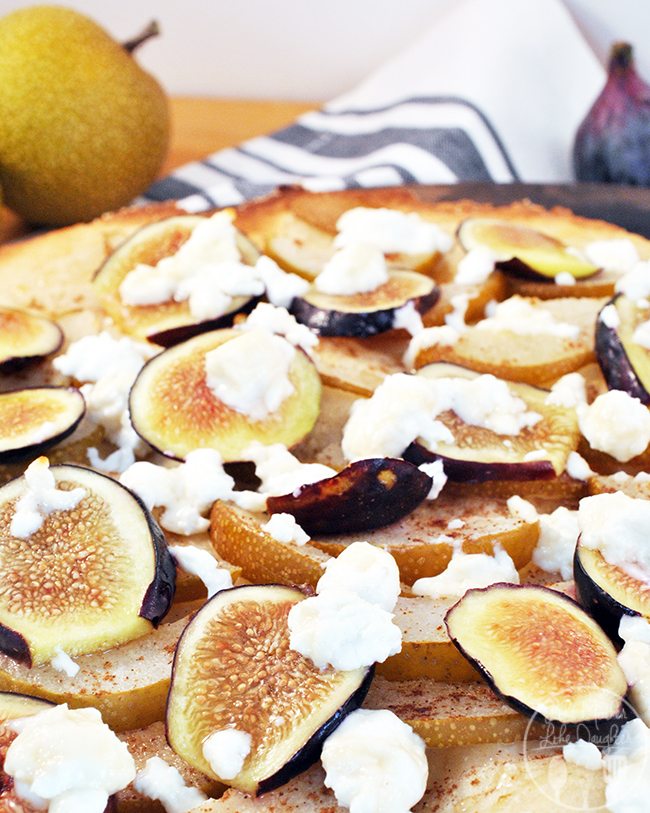 I hope you like this fig pear pizza as much as Craig and I did.
What are some of your favorite fig recipes?