These fig almond croissonts are stuffed crescent rolls full of fig jam and almond paste, all rolled up together for an easy and amazing morning pastry, fig almond croissants.
Pin these Fig Almond Croissants for Later.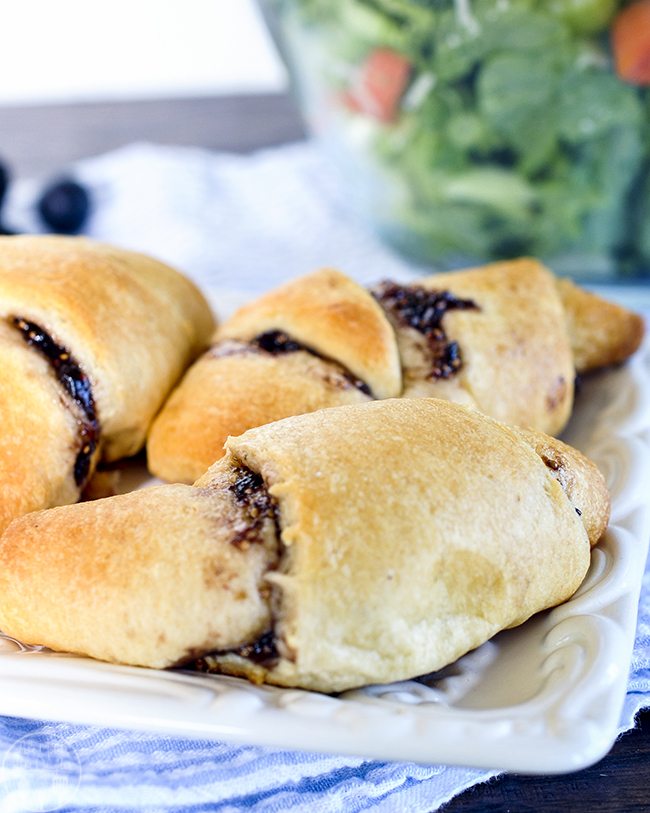 I couldn't believe how easy AND how absolutely delicious these fig almond croissants were. I know I could have eaten the whole batch if I didn't have to share with my family.
I have been in love with figs almost since day one.  Last fall I found a grower where I purchased fresh picked from the tree figs.  They had the most amazing taste.  I put each fig to good use; either in this wonderful Watermelon Spinach Salad or out of this world Fig Pear Pizza and the best Fig Pistachio Ice Cream.  A lot of the figs went to a wonderful fig, goat cheese combo snack but I also made a delicious fig jam or spread with the remaining of them.  And I am grateful that I did so I could enjoy some fig jam for just the right treat down the road.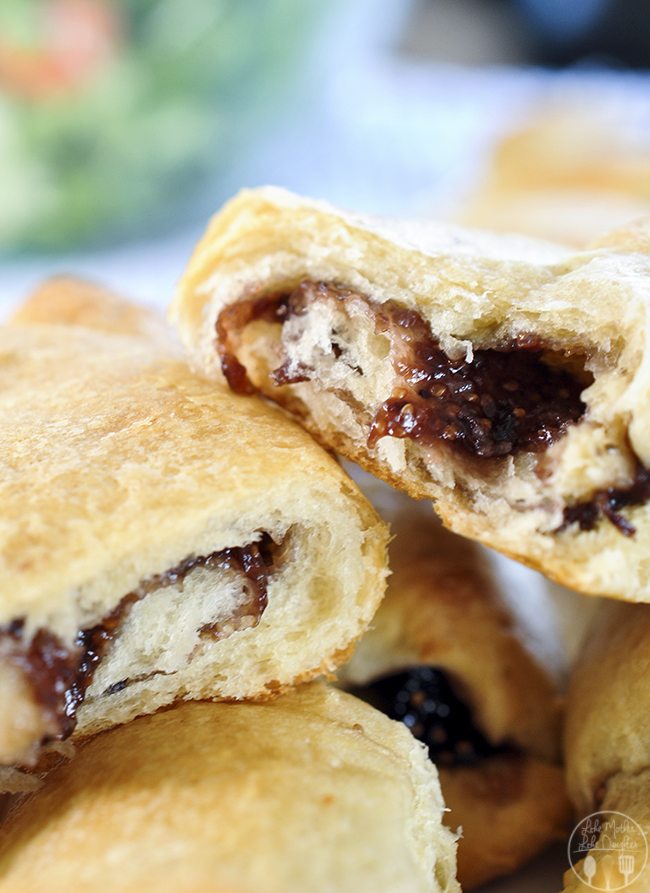 I put together the just right treat for you and me with these fig almond croissants.  If you love figs like I do, which I hope you do, and if you love almond pastries, you are truly going to love fig almond croissants.
Sometimes I worry that my creations are just a little off, and maybe they are. Nevertheless I spread some fig jam on ready to bake crescent rolls topped with a smidgen of almond paste – I cut a slice of almond paste and shaped it into a 1 to 1.5 inch tube, kind of like playing with play-dough – rolled up my crescent rolls and baked.  Ta da, it was that easy and they passed both the 6 year old and the 20 month old taste test plus the grandpa test too.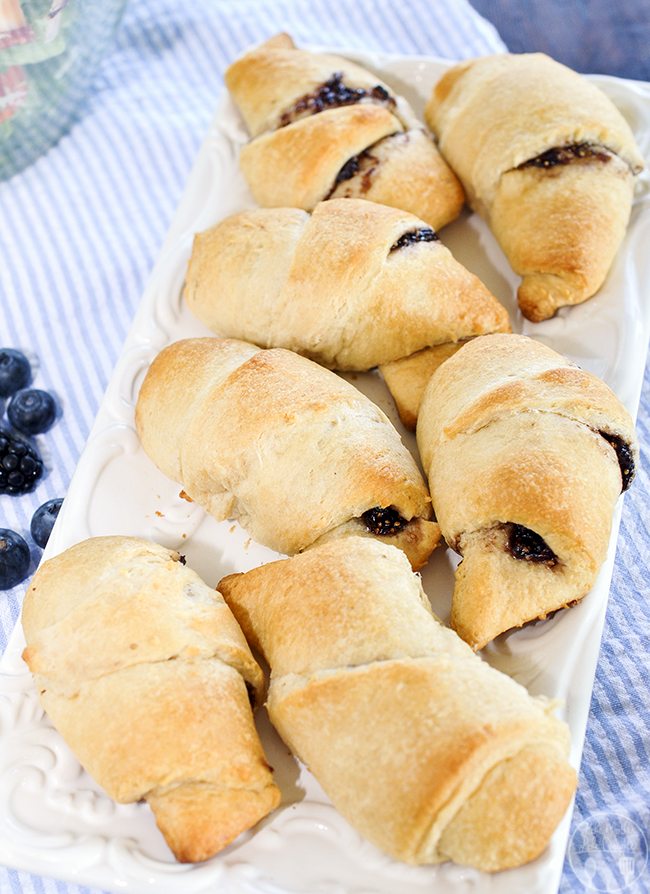 Seriously, I should have made more.  You can.  You don't have to limit yourself to only 8, the recipe is easily doubled or tripled as a matter of fact. And just so you know I only used about 1/3 of the almond paste – so tripling the recipe here we come.

Fig Almond Croissant Rolls
Ingredients
1 pkg ready to bake crescent rolls
1 pkg almond paste
8 tsp fig jam or spread
Instructions
Preheat oven to 375 degrees
Open crescent rolls, separate all 8 pieces, lay out flat on baking sheet
Spread 1 tsp fig jam or spread over each roll
Cut 8 -1/4 inch slices of almond paste, fold in half, and shape into a 1 inch long cylinder
Set almond paste across the top of the crescent roll (large end)
Starting from the large end of the triangle roll up the crescent with the tip/point ending on top
Bake in oven for 9 to 12 minutes, until golden brown
Serve warm
Do you love quick and easy recipes that your whole family loves?  Me too! Fig almond croissant rolls is the one for you.