The taste of Italy. That's what this Fig Pistachio Ice Cream is the taste of Italy.  I know we think pizza or spaghetti when you think Italian food but I also think of gelato and  fig pistachio ice cream.  Craig and I visited our Italian daughter, Marta, and her parents in Bergamo, Italy about 18 months ago.  It was such a pleasure being there and seeing Marta in her hometown.  Her parents Bruno and Marina were the most gracious hosts.  We walked all around her city, in the new and old city too.  It was beautiful.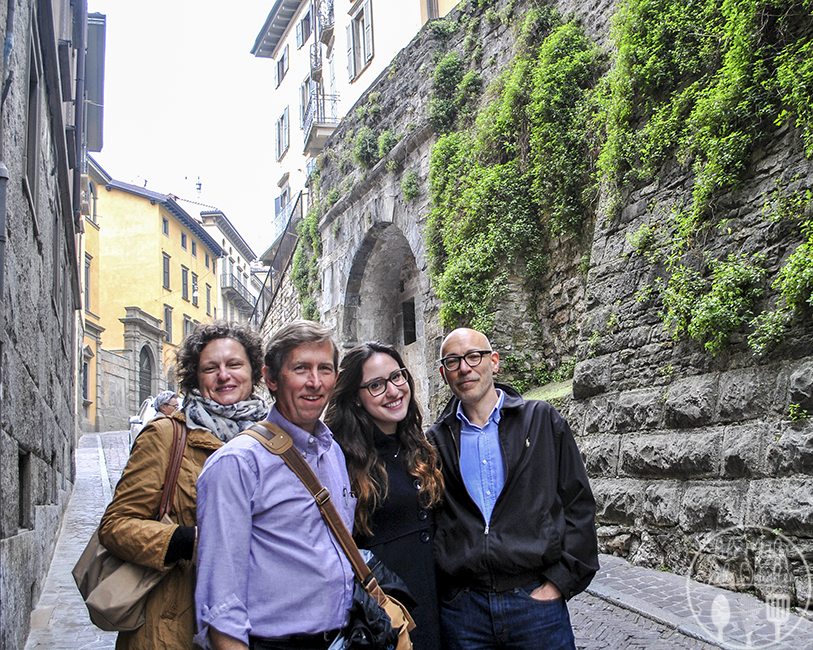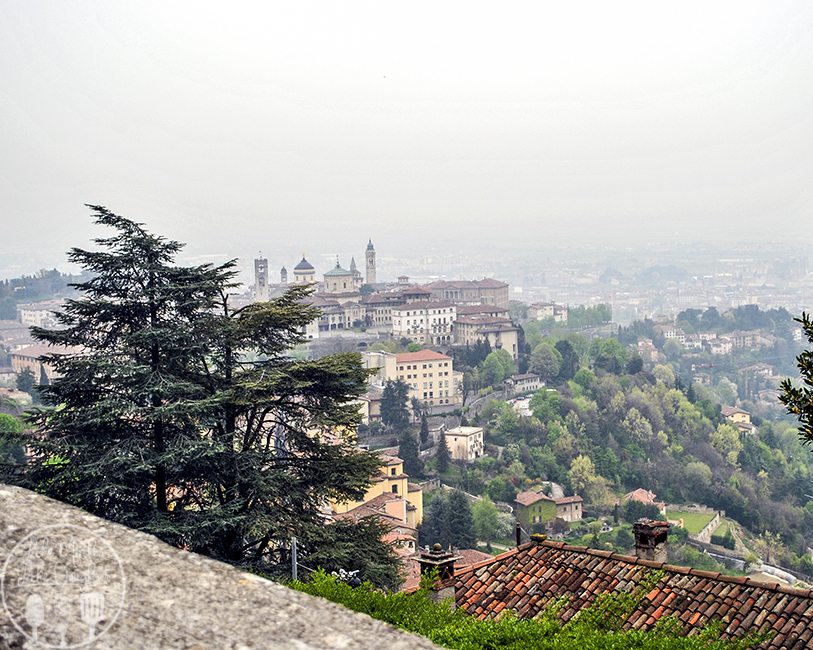 But we also ate the most amazing food!  The best was in their home but we got a few treats out and about too.  One of the treats was fig pistachio ice cream, I had never experienced such ice cream, but it immediately became my favorite ice cream.  The flavor was divine.  Ever since there I have been searching for fig pistachio ice cream here in California.  I have enjoyed pistachio gelato but never could I find fig pistachio ice cream.  Until yesterday.  AND it was my own.  I finally found a recipe for it and decided I was just going to have to make my own.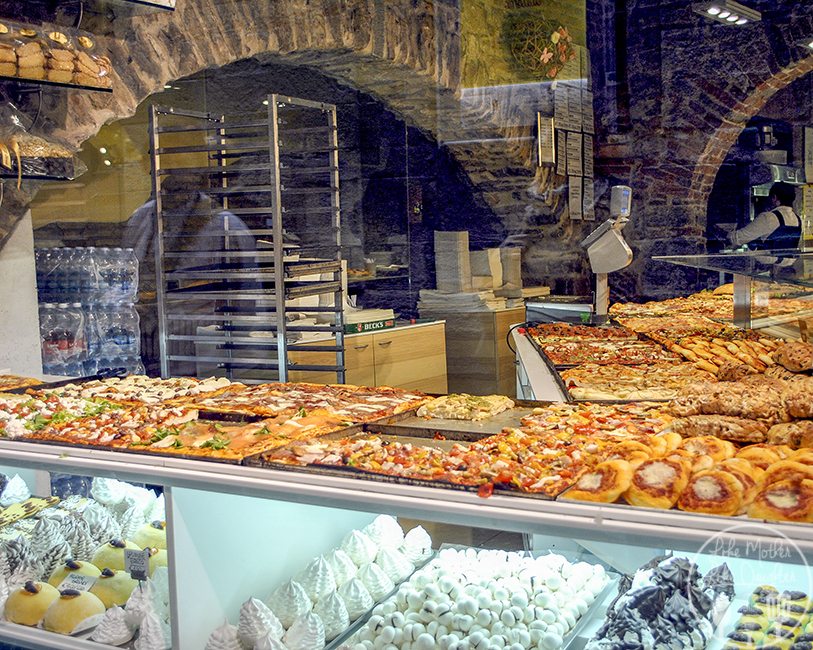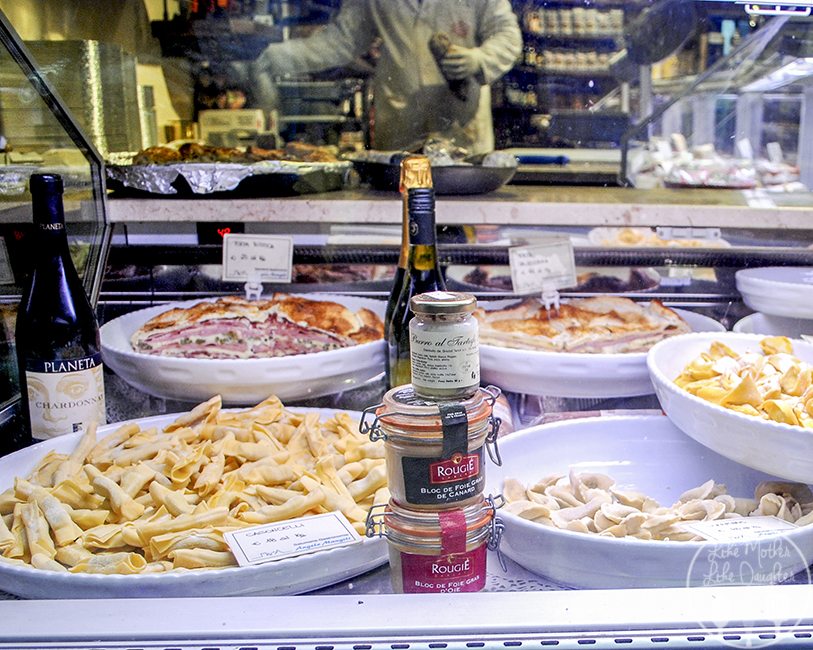 Making your own fig pistachio ice cream may sound daunting but it really was one of the easiest ice cream I have made.  There are about 3 steps to it but each step is simple.  First you will be making fig jam, then a cooked milk/egg base, and last putting everything into your ice cream machine.  You will not be dumping everything in together in the ice cream maker but in shifts.  You just need to check every once in awhile and determine it is time for the next ingredients.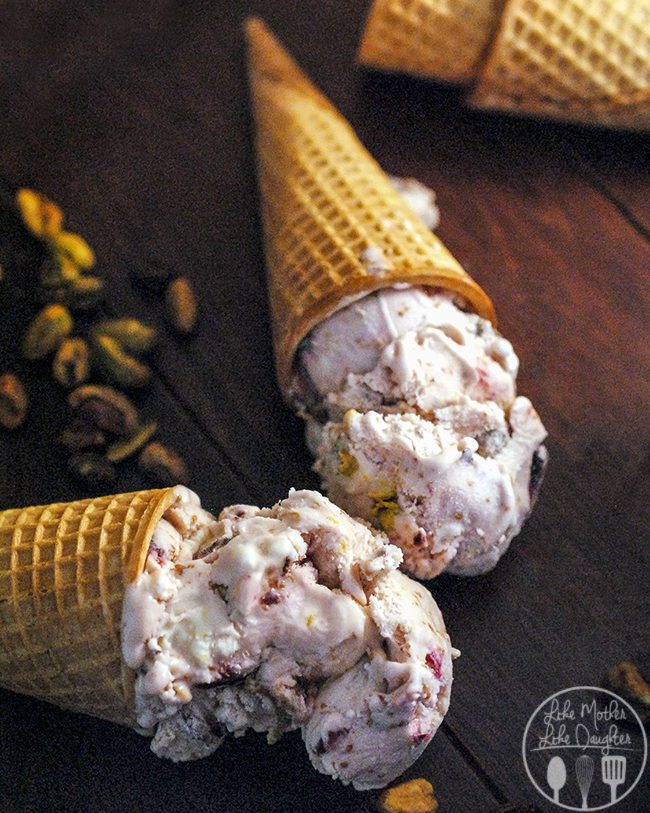 In your ice cream maker you will start with the milk/egg base and let it run for about 8 to 10 minutes until you are to a soft serve texture, add your marscarpone and let it go for another 5 minutes perhaps a little less until the ice cream is just shy of finish, now you are going to add the fig jam and let your maker run until you have the firmness and texture of regular ice cream.  Finally you dump in your pistachios and run the machine just enough to mix all those nuts throughout.  And you are done.  Freeze for a couple of more hours until you are ready to eat the best ice cream you will have ever eaten.
It's true!  When I took my first bites of this fig pistachio ice cream I was in heaven.  Ice cream heaven.  My first thoughts were I never need to go out for ice cream again.  This is the best ice cream I have ever eaten in my life.  Yes, I can truly claim this is the best ice cream I have ever eaten and I made it.  Now you can too.
Fig Pistachio Ice Cream
Fig Pistachio Ice Cream is creamy with the sweet flavor of figs and the salty of pistachio in every bite giving your mouth a taste of ice cream heaven.
Ingredients
10 oz Black Mission Figs (about 12 to 15 figs)
⅓ cup brown sugar
2 TBS butter
1 TBS lemon juice
3 TBS water
1¼ cup milk
1¼ cup heavy cream
¼ cup white sugar
2 egg yolks
½ cup marscarpone
½ cup pistachios (chopped roughly)
Instructions
Wash your figs, cut the stem off, and cut into quarters.
In a medium sized saucepan melt the butter over medium heat, then add the brown sugar. Stir until the sugar is dissolved into the butter.
Add your figs, stir.
Add the lemon juice and water.
Cook your figs until everything is like a fig jam. Stir regularly.
Remove from heat and let cool.
In a medium sized pot over low heat, add the milk and cream.
Stir in the white sugar and cook just until the sugar is dissolved and the milk/cream is a lukewarm temperature. (Lukewarm is just slightly warm, where if you touch it your barely notice the temperature on your skin)
Remove from heat and whisk in the egg yolks until everything is mixed together.
Put into another container and store in fridge to cool, until fig jam is completely cooled. (You can put your fig jam in the fridge if you want to cool faster)
Now chop your pistachios roughly.
Pour your milk base into your ice cream maker and let run about 8 minutes until it is to a soft, soft serve texture.
Add the marscarpone and run another 5 minutes or so until your ice cream is still soft but just shy of finished.
Now add the fig jam and run until your ice cream is finished.
Last add the chopped pistachios and run the ice cream maker just enough to mix the nuts in completely.
Put in an airtight freezer container and freeze for 2 hours
Eat!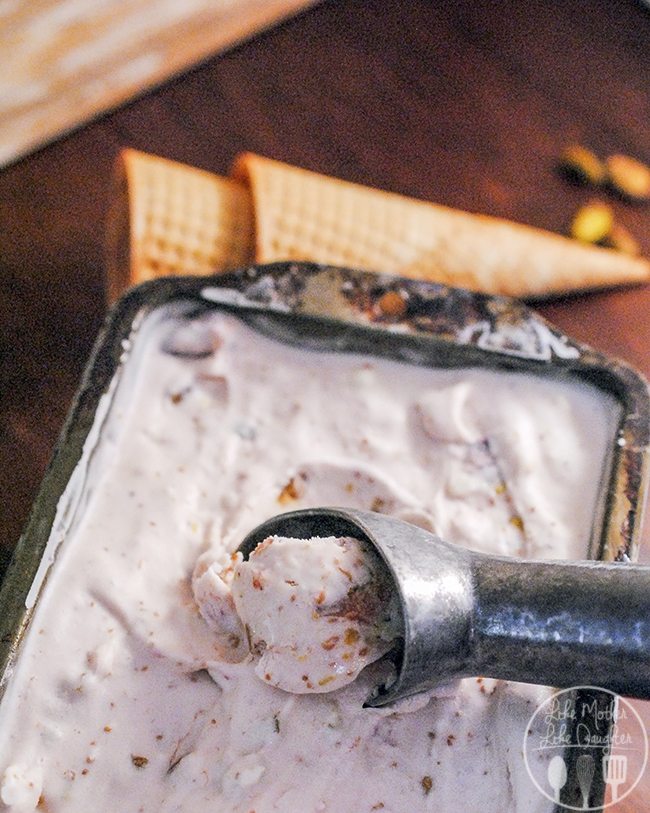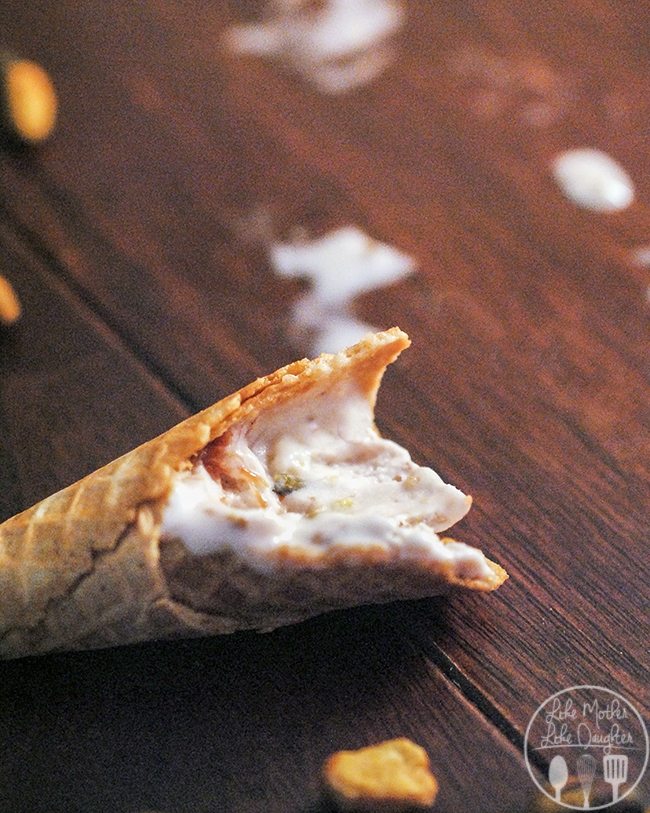 What's your little bit of ice cream heaven?