We were lucky enough to have Nate's mom and dad visit us 2 weekends ago. And as typical as anytime when family visits us we ate way too much food. Why is it, that when family visits we suddenly feel that need to stuff our faces constantly. Is it just me?
Well one of the delicious foods that we stuffed our faces with was this delicious frozen peanut butter pie. My pictures aren't as pretty as the recipe I got this from, but it tasted amazing, so it doesn't really matter what it looks like anyway, right?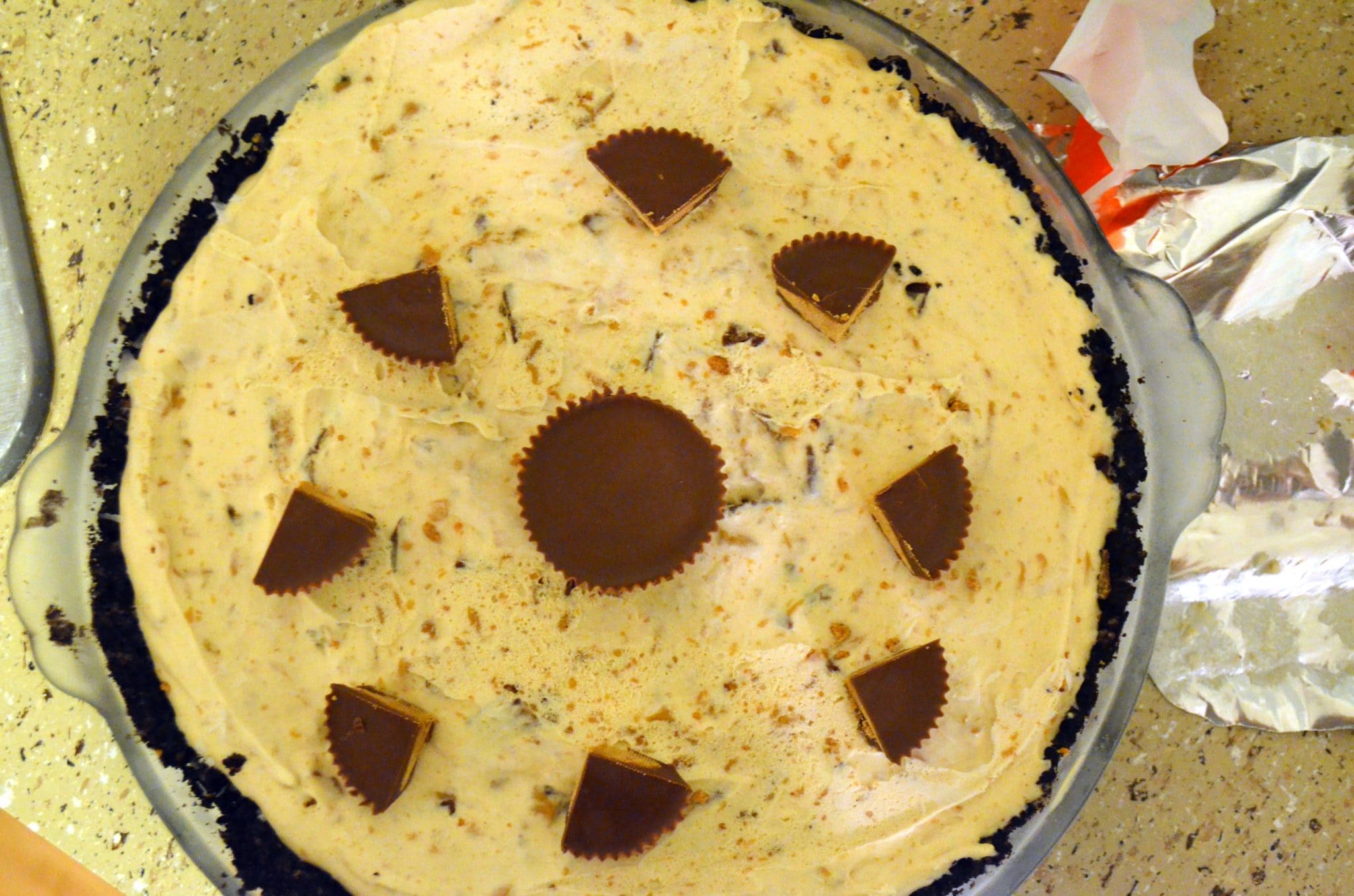 24 Oreo cookies
1 cup butter, melted
2 8oz containers Cool Whip (I used non fat for one)
3/4 cup creamy peanut butter
1/2 cup powdered sugar
1/2 cup chopped peanut butter cups (plus 2 more peanut butter cups for decoration)
1. Place Oreos in a food processor and blend until it is mostly fine crumbs.
2. Mix oreo crumbs and butter in a bowl. Put in a pie pan and press firmly and spread around all edges.
3. Bake crust for about 10 minutes at 350 degrees.
4. Mix peanut butter and powdered sugar in a small pan. Heat over medium low heat, stirring often until peanut butter is melted.
5. Set aside for 5 minutes.
6. Combine peanut butter mixture and cool whip. Mix in chopped peanut butter cups.
7. Pour peanut butter cool whip into prepared cake crust.
8. Freeze for about 3 hours.
9. Top with additional reese's cups.
Enjoy.
This was hard to get out of the pie pan, so the pieces were a little messy, but it didn't change the flavor. Mmmm!