Mmm, sweet breads are one of my favorite desserts. Zucchini bread, cinnamon swirl bread, banana bread, etc, etc, etc.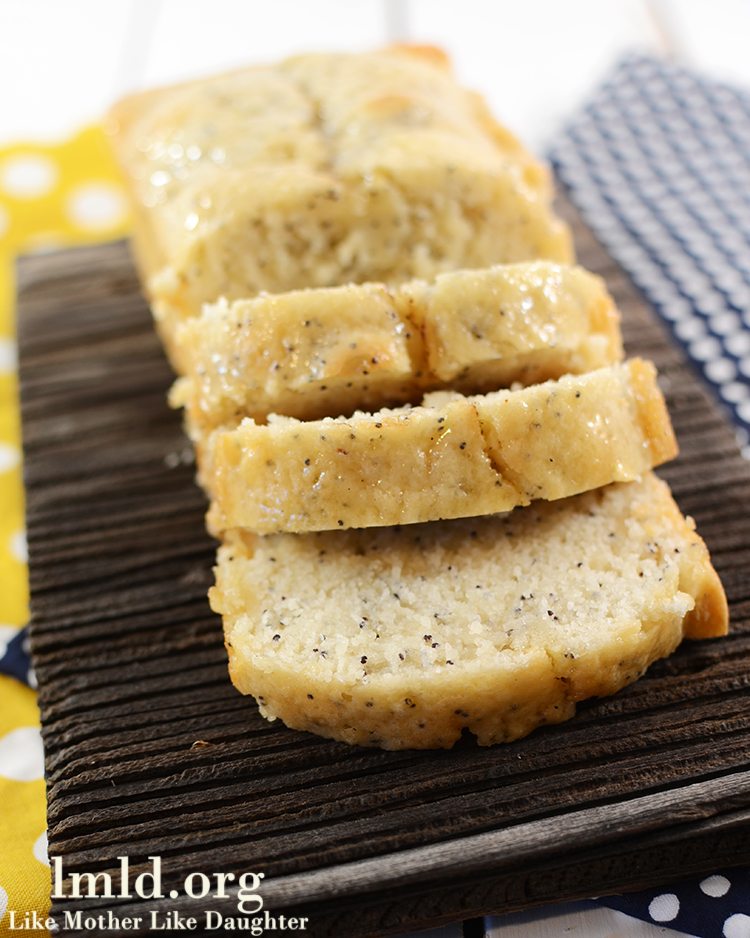 Because they are bread they feel a little bit healthier than eating a piece of cake, though odds are they aren't healthier at all. This one even has a glaze/frosting which makes it pretty much the same as a cake. Maybe they feel healthier cause you eat it in small slices of bread form instead of large slices of cake form.
Either way this bread is delicious and pretty easy and really delicious.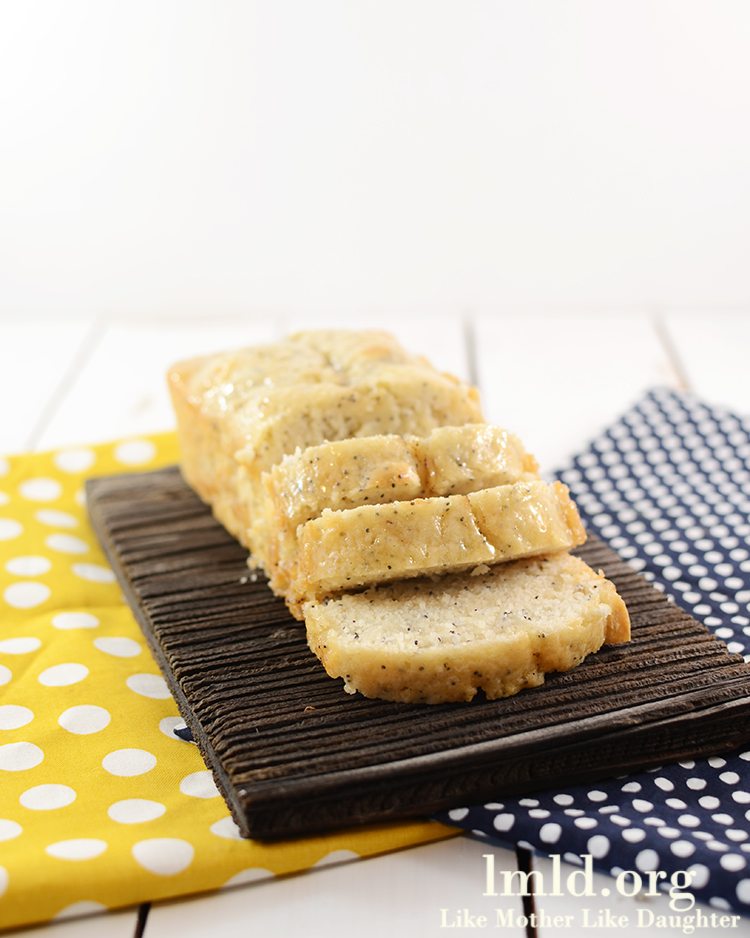 And its got just a perfect lemony poppyseedy flavor. Yum yum!
Glazed Lemon Poppy Seed Bread
Ingredients
3 cups flour
½ tsp salt
1½ tsp baking powder
2¼ cup sugar
3 eggs
1 cup and 1 TBS vegetable oil
1 cup milk
2 TBS poppy seeds
1½ tsp vanilla extract
3 TBS lemon juice
For the Orange Glaze:
¼ cup orange juice
¾ cup sugar
½ tsp almond extract
½ tsp vanilla extract
1 TBS melted butter
Instructions
Preheat oven to 325 degrees.
Combine all bread ingredients in a medium sized bowl and mix completely together.
Grease large bread pans
Pour mixture evenly into prepared pans (makes 2 large loaves)
Place in oven and bake for about 1 hour or until golden brown and a toothpick comes out clean.
After removing bread from oven place on a cooling rack.
Combine all glaze ingredients in a small pot, bring to a boil to medium heat until sugar is dissolved.
Remove bread from bread pan and pour glaze over the top of the bread. (Put foil or a pan under your cooling rack otherwise the extra glaze will get all over your counter)
Enjoy this sweet bread for dessert or as part of breakfast!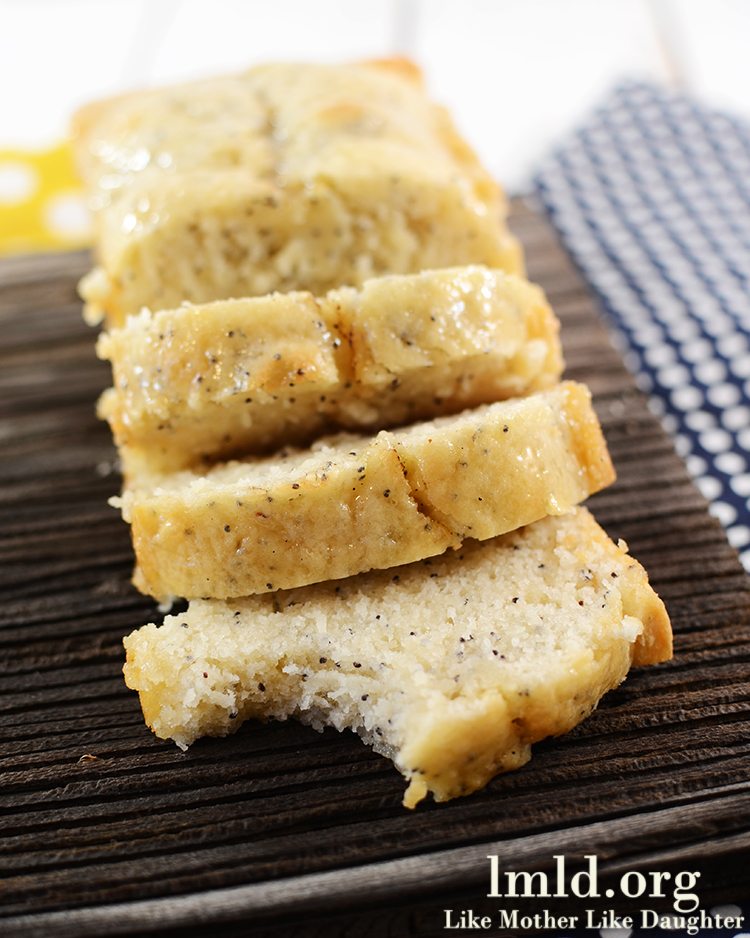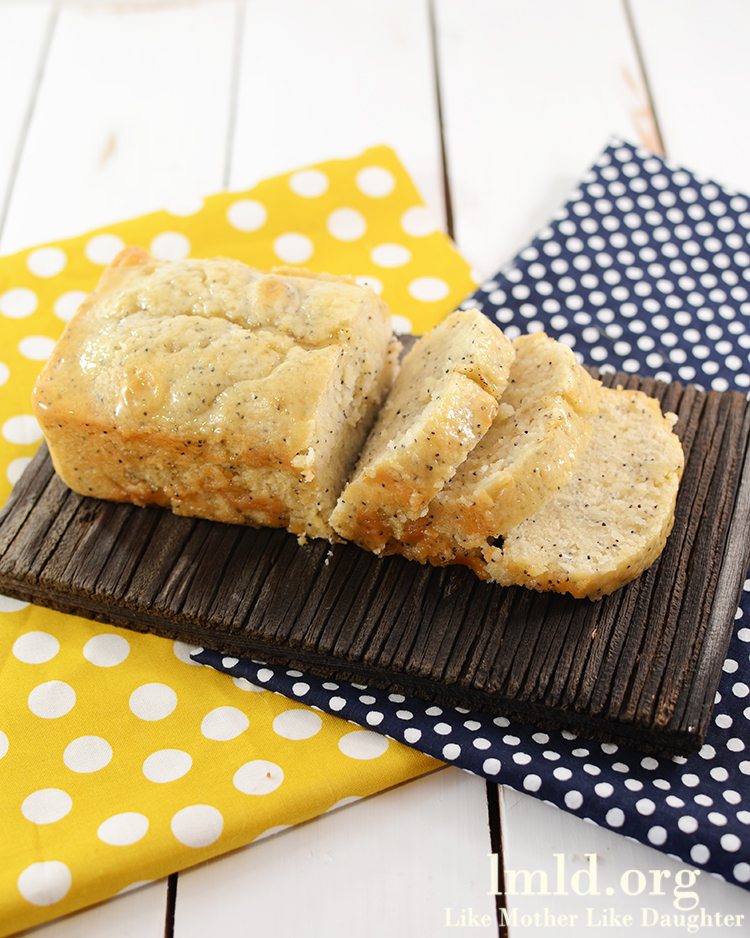 If you like this glazed lemon poppy seed bread, you might like these other sweet breads too: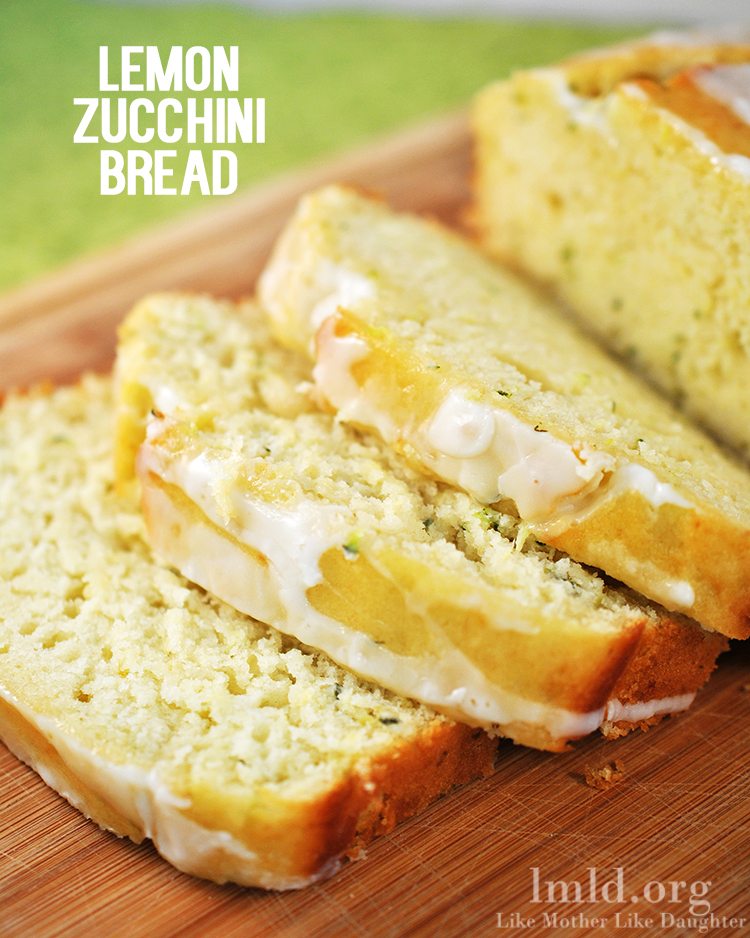 Blueberry Poppy-Seed Bread with Orange Glaze