Its almost fourth of July! So I figured its time for me to share this delicious Patriotic White Chocolate Popcorn! This popcorn is so good, because first, its covered in white chocolate and second, its packed full of milk chocolate m&ms. I shared this popcorn over at Somewhat Simple a couple weeks ago, but wanted to share it with you here too!
Popcorn is one of my favorite snacks. Its easy to make, and if I only add a little oil and a little salt its not bad for me either.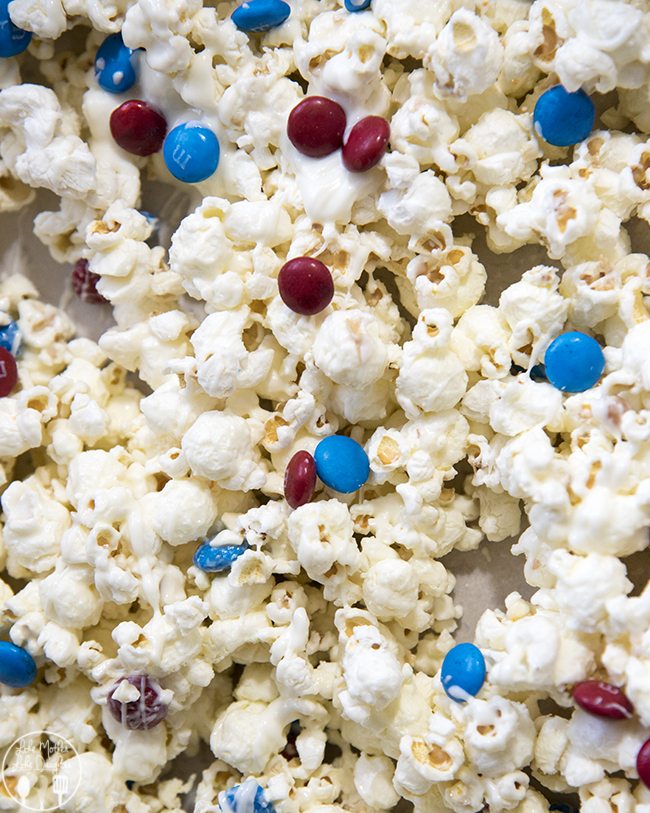 White chocolate popcorn might be my favorite, though its hard to decide between this delicious caramel corn, kettle corn and I can't turn down cheesey popcorn either. This patriotic popcorn is white chocolate popcorn filled with lots and lots of red and blue m&ms. If you can find the fourth of July m&ms that'll be the easiest for you, but I ended up picking out the red and white blue m&ms from a regular bag. Or you could change the colors for other occasions or just add every color of m&m for a delicious party or anytime treat!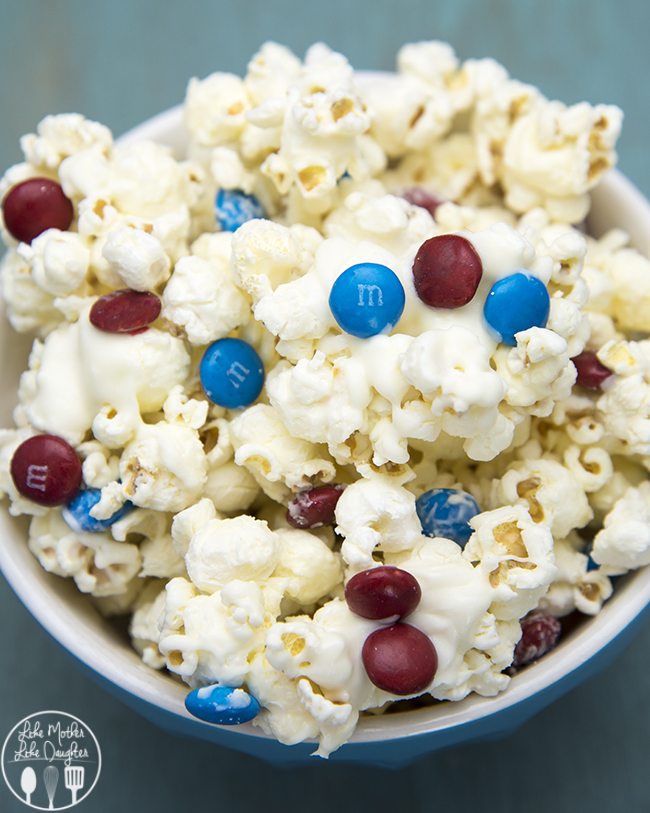 This popcorn would be the perfect treat to make for a Fourth of July barbecue or maybe to snack on while you're watching the fireworks. Anyway you have it, I just know you'll love this tasty treat!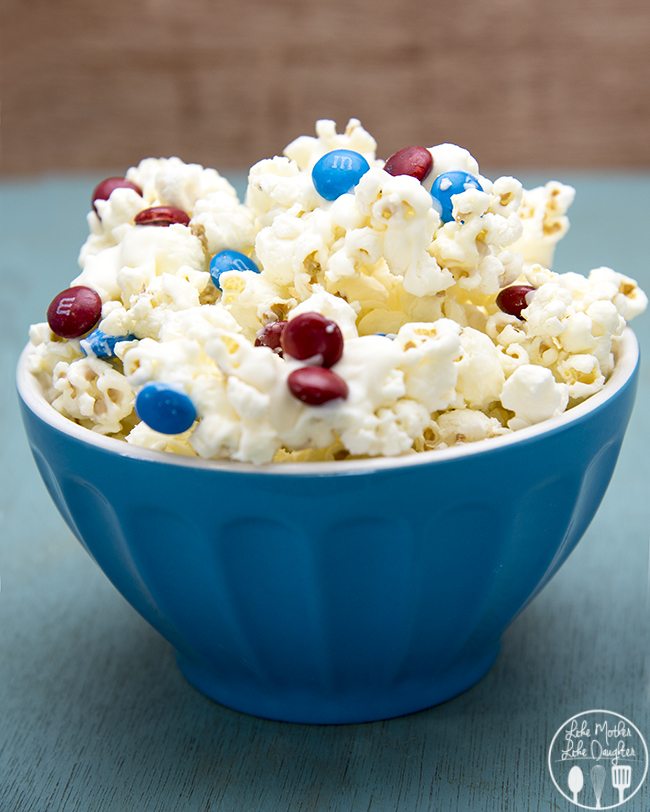 Patriotic White Chocolate Popcorn
Ingredients
½ cup unpopped popcorn kernels (makes 12 cups popcorn)
11 to 12 oz white chocolate chips
1 cup red, and blue m&ms
Instructions
Pop your popcorn kernels in the microwave or in an airpopper.
Put your white chocolate chips in a medium sized bowl and microwave in 30 second increments until smooth and creamy, stirring in between each.
Pour melted white chocolate over popcorn in a large bowl and stir together to coat popcorn.
Pour in m&ms.
Pour popcorn onto a cookie sheet, or counter top lined with parchment paper and allow popcorn to set until chocolate is hardened.
Enjoy this delicious patriotic treat this upcoming Fourth of July!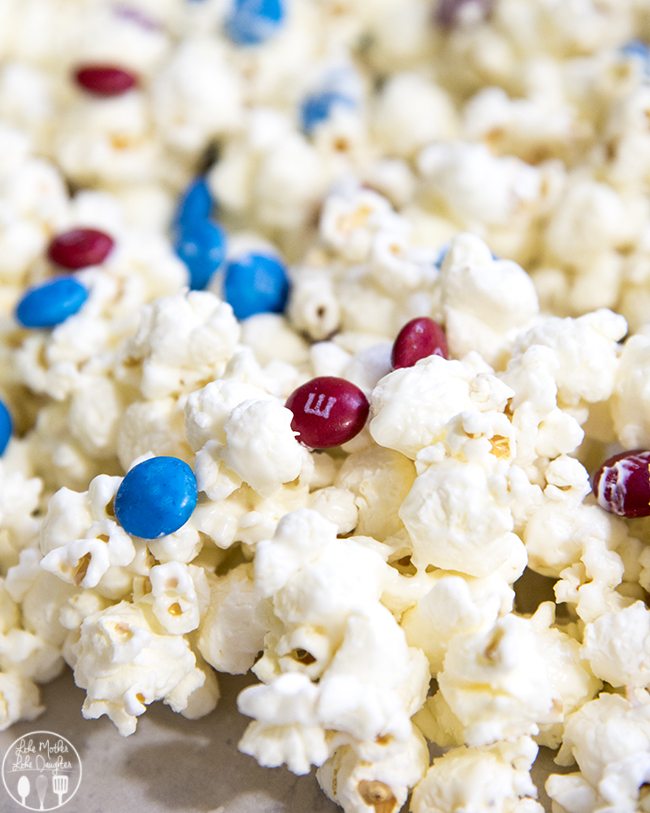 If you like this popcorn, try our other popcorn recipes, and you might like these other patriotic recipes too: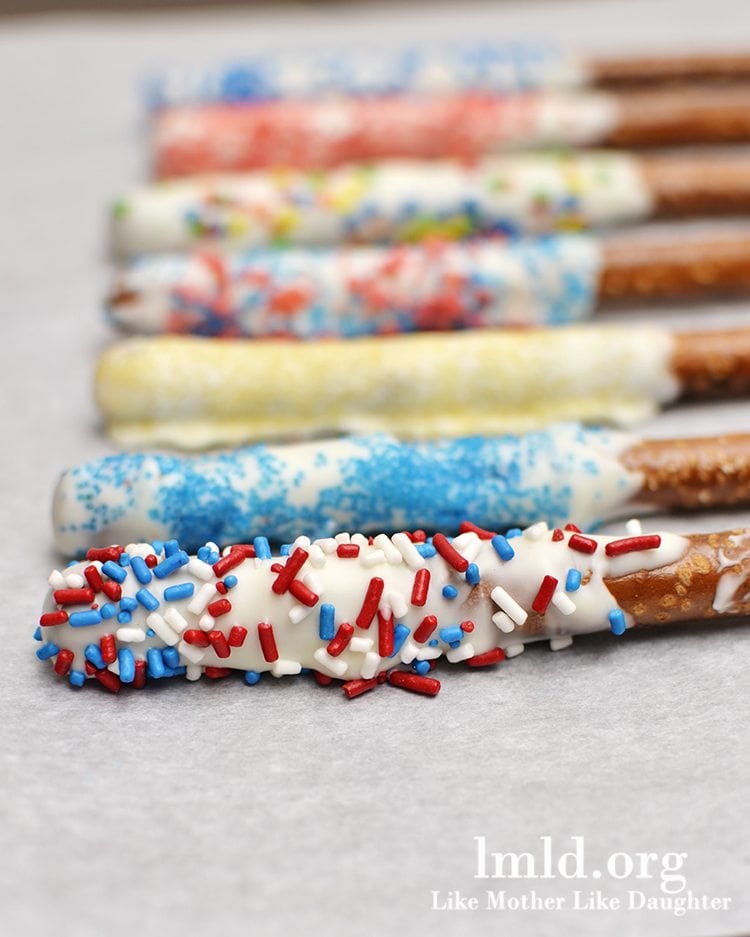 Red, White, and Blue Strawberries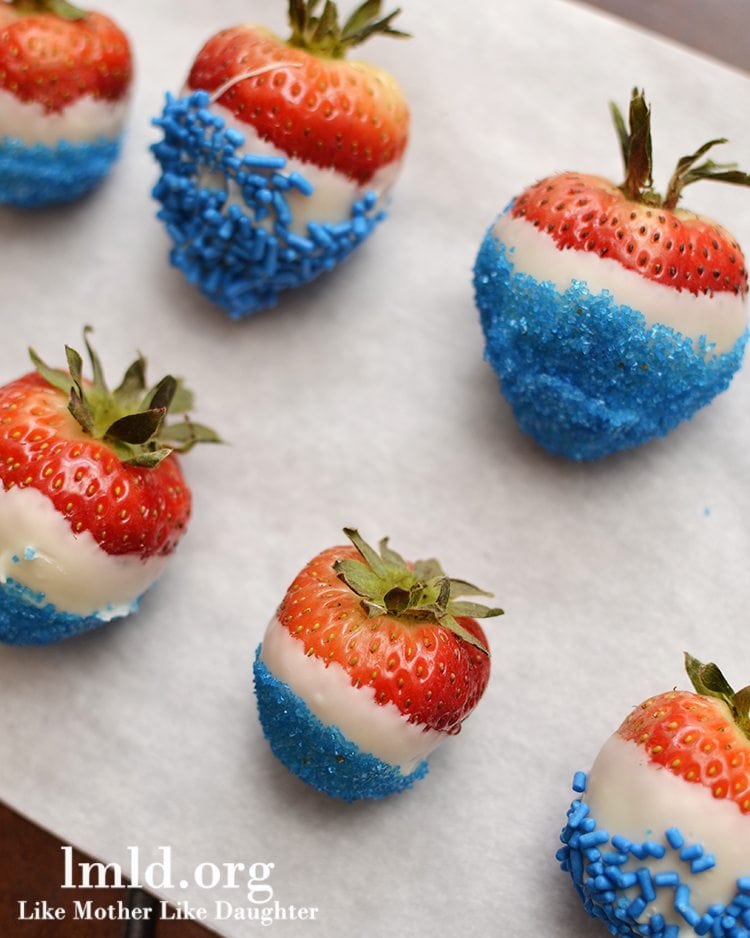 Red White and Blue Pudding Pops